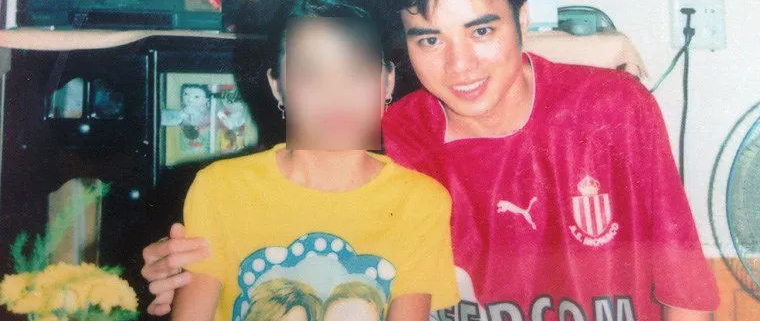 Vietnam Free Expression Newsletter No. 19/2020 – Week of May 4-10
Featured Image: Ho Duy Hai with his sister prior to his arrest, Source: Hai's family via The Vietnamese
Greetings from The 88 Project! We bring you news, analysis, and actions regarding human rights and civil society in Vietnam during the week of May 4-10. This week a court in Hanoi sentenced two BOT toll booth activists, Dang Thi Hue and Bui Manh Tien, to 15 months in prison each, and denied the appeals of two other political prisoners. Nguyen Ngoc Anh and fellow political prisoners are protesting contaminated water in their prison, and political prisoner Le Quy Loc has been beaten behind bars for unknown reasons; he's now in the hospital. Facebook censored two posts by news outlet Radio Free Asia amid criticism from human rights groups for complying with Vietnam's Internet restrictions. Prisoner Ho Duy Hai remains sentenced to death after the Supreme Court refused to overturn the lower courts' decisions, despite procedural issues with his arrest and trial. In the news and analysis section read about post-COVID19 changes in Vietnam and an academic piece on environmentalism in the authoritarian state. Take action this week by calling on Facebook to reverse its censorship of posts critical of the Vietnamese government.
HUMAN RIGHTS & CIVIL SOCIETY
Political Prisoners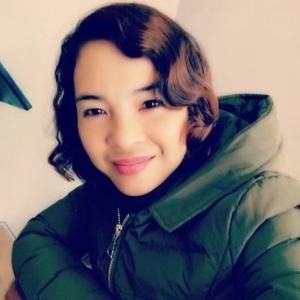 Dang Thi Hue
On May 8, 2020, The People's Court of Soc Son in Hanoi sentenced Build-Operate-Transfer (BOT) activists Dang Thi Hue and Bui Manh Tien to 15 months in prison each. Both were charged under Article 331 of the 2015 Criminal Code for "abusing democratic freedoms." Due to the addition of time that she will have to serve from a previous suspended sentence, Hue will serve 42 months in prison total. During the trial, several journalists and Hue's friends who tried to attend the trial were beaten. Dang Thi Hue (also known as Hue Nhu) is a famous BOT activist who fought against the arbitrariness of the placement and operation of the Thang Long – Noi Bai tollbooth. She and Tien are both part of the nationwide protest movement against the installation of toll booths across the country as the result of BOT projects. Hue has been arrested and beaten several times, and the last encounter resulted in a miscarriage. The trials of Hue and Tien follow the trials of Chung Hoang Chuong and Phan Cong Hai last week and the arrests of well-known military veteran and member of the Brotherhood for Democracy, Tran Duc Thach, and female activist Dinh Thi Thu Thuy.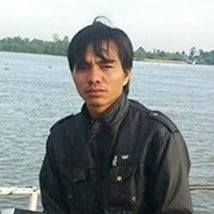 Political prisoner Nguyen Ngoc Anh was able to call his wife on May 8, 2020. During the call, he mentioned that the running water is heavily contaminated. The prisoners have been uniting to request an investigation and usable water. The prison authorities responded by threatening to use force against them. During his prison sentence, Anh has faced serious mistreatment that sometimes includes torture. An engineer and shrimp farmer, he was arrested in 2018 and sentenced to five and a half years in prison.
Le Quy Loc's wife posted on her Facebook that her husband was beaten up in prison and had to be admitted to the hospital. He has been hospitalized  for one week as a result of the beating. The reason why he was attacked is unknown at this point. Loc is a member of the Hien Phap group, which aims to promote education on the constitutional rights of citizens. He was arrested in September 2018 and remains in pre-trial detention.
Tran Thi Thu Hanh remains in pre-trial detention almost two years after her arrest. She was arrested during national protests in June 2018 and currently is being detained at No. 4 Phan Dang Luu in Ho Chi Minh City. The family still has not been informed of the charges against her. The family continues to send her supplies but does not have access to information about her case.


Doan Viet Hoan and Ngo Xuan Thanh
Doan Viet Hoan and Ngo Xuan Thanh had their appeal trial on May 6, 2020. The court upheld Hoan's three-year sentence and Thanh's 28-month sentence. The two activists were arrested in April 2019 and later tried alongside two other activists. The court alleged they had planned a violent attack, yet no concrete evidence of the alleged bombing plan could be found.
This week, we remember the arrest and trial anniversaries of the following political prisoners: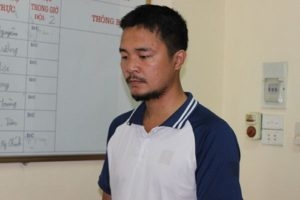 Nguyen Duy Son, online commentator, arrested May 9, 2018, in pre-trial detention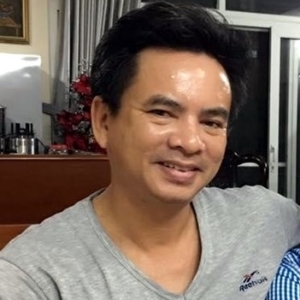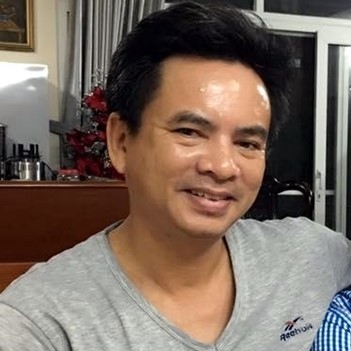 Bui Hieu Vo, blogger, tried May 9, 2018, and sentenced to four and a half years in prison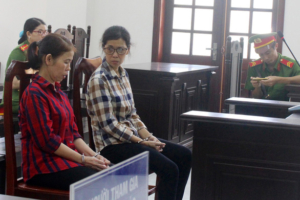 Nguyen Thi Ngoc Suong (left) and Vu Thi Dung at their first instance trial on May 10, 2019. Source: Tuoi Tre Newspaper
Nguyen Thi Ngoc Suong and Vu Thi Dung, tried May 10, 2019, and sentenced to five and six years in prison, respectively, for their online posts and calling for protests
Internet Freedom
Facebook removed two of Radio Free Asia's Vietnamese news service posts this week. The posts included content that cited sources critical of the regime, including a piece on alleged corruption. Facebook told the agency that, "Due to local legal restrictions, we limited access to your post in Vietnam."
It was reported in April that Facebook agreed to drastically increase censorship of posts deemed to have "anti-state" content in exchange for Vietnam increasing performance for local Facebook access. Access to the site had been greatly decreased in recent weeks as server speeds were slowed, creating issues for Facebook, which has a significant market in Vietnam.
Human rights groups have criticized Facebook for giving in to pressure from Vietnam. Human Rights Watch said that the decision creates dangerous precedent and that it "increases the likelihood of other content restrictions in the future." Facebook says it is committed to free speech but also is struggling to provide access to the site because Vietnamese laws require tech companies to comply with local policies for online regulation.
The Death Penalty 
Hai with his sister prior to his arrest, Source: Hai's family via The Vietnamese
Vietnam's Supreme Court on Friday upheld the lower court decisions in the case of Ho Duy Hai, who was convicted of murder in a case that some argue has been riddled with legal inconsistencies. The court also rejected the request for a cassation trial and revoked the official postponement of execution, meaning that the authorities can now execute Hai at any time.The committee admitted that there were issues in Hai's case, such as the fact that no eye witnesses identified Hai and neither a weapon or his DNA were found. However, The Vietnamese reported that, "its members believed those mistakes did not change the character of the case. Accordingly, the Judicial Committee of the highest court believed that the lower courts have duly convicted Hai and sentenced him to death. Therefore, they affirmed the lower courts' decisions, effectively sentenced Hai to death again." Hai's family and many supporters have long pressed for a review of the case, and say that these efforts will continue despite the decision this week. Vietnam has long been criticized for a lack of transparency in its reporting on the use of the death penalty, as well as for not upholding universal legal rights during arrests and trials.
NEWS & ANALYSIS
Recent activities in the South China Sea may escalate tensions amid COVID-19 pandemic: Indonesia foreign minister, Kiki Siregar, Channel News Asia, May 6, 2020: "Indonesian Foreign Minister Retno Marsudi has expressed concern over recent activities in the South China Sea, noting that they may potentially escalate tensions at a time when global collective effort is vital in fighting COVID-19. Speaking at a press conference on Wednesday (May 6), Mdm Marsudi said Indonesia has continued to follow recent developments in the South China Sea closely. She underlined the importance of maintaining peace and stability in the region to ensure freedom of navigation and overflight."
Vietnam's Government Is Using COVID-19 to Crack Down on Freedom of Expression, Anthony Nguyen, Slate, May 8, 2020: "In addition to proactive physical measures, Vietnam has been active in setting up online public health resources like websites and a mobile app in order to more efficiently disseminate accurate information as well as speed up testing. At the same time, the government has taken a hard-line stance on the spread of rumors and misinformation, instituting a hefty fine for the posting of fake news on social media. The government's censorship apparatus has allowed it to quickly stem the spread of rumors and act against people profiteering off supplies. Vietnam has long censored its press and the ability of laypeople to express opinions contrary to the official state or party line."
How Covid-19 will and won't change Vietnam, David Hutt, Asia Times, May 8, 2020: "'The recipe of Vietnam's handling of the Covid crisis has three major ingredients: competence, transparency, and authoritarianism,' said Alexander Vuving, professor at the Daniel K Inouye Asia-Pacific Center for Security Studies in Honolulu, Hawaii. The shutdown has been effective because of the Communist Party's ability to cajole its citizens, while it has also cracked down on free speech often with the excuse of censoring 'fake news' that could imperil the authorities handling of the crisis, he said. 'Reformist technocrats will gain more power thanks to their handling of the crisis, but so will officials with autocratic tendency who are adept at mobilizing the authoritarian state,' Vuving added."
Making Sense of Vietnam's Suspected COVID–19 Cyber Espionage on China, Ankit Panda, The Diplomat, May 8, 2020, Audio recording
Environmental Protection in the Hands of the State: Authoritarian Environmentalism and Popular Perceptions in Vietnam, Ole Bruun, Journal of Environment and Development
TAKE ACTION
Take action this week with Amnesty International
 and call for Facebook to overturn its decision to censor posts that the Vietnamese government deems to be "anti-state." AI says that Facebook's decision will have negative effects for Vietnamese citizens and activists and will also affect international freedom of expression by providing a dangerous model of state censorship for others to follow. "Facebook must base its content regulation on international human rights standards for freedom of expression, not on the arbitrary whims of a rights-abusing government," says William Nee, Business and Human Rights Advisor at Amnesty International. Take action by sharing AI's letter on your social media. You can also show your support this week by sharing the stories of the activists arrested, tried, and harassed and call for their protection and release.
© 2020 The 88 Project
https://the88project.org/wp-content/uploads/2020/05/Ho-Duy-Hai-and-sister_Source-Family-and-The-Vietnamese.png
480
760
kayleedolen
https://the88project.org/wp-content/uploads/2019/01/88project.png
kayleedolen
2020-05-11 14:16:07
2020-05-13 12:26:07
Vietnam Free Expression Newsletter No. 19/2020 – Week of May 4-10