Truong Thi Ha
Current Status: At risk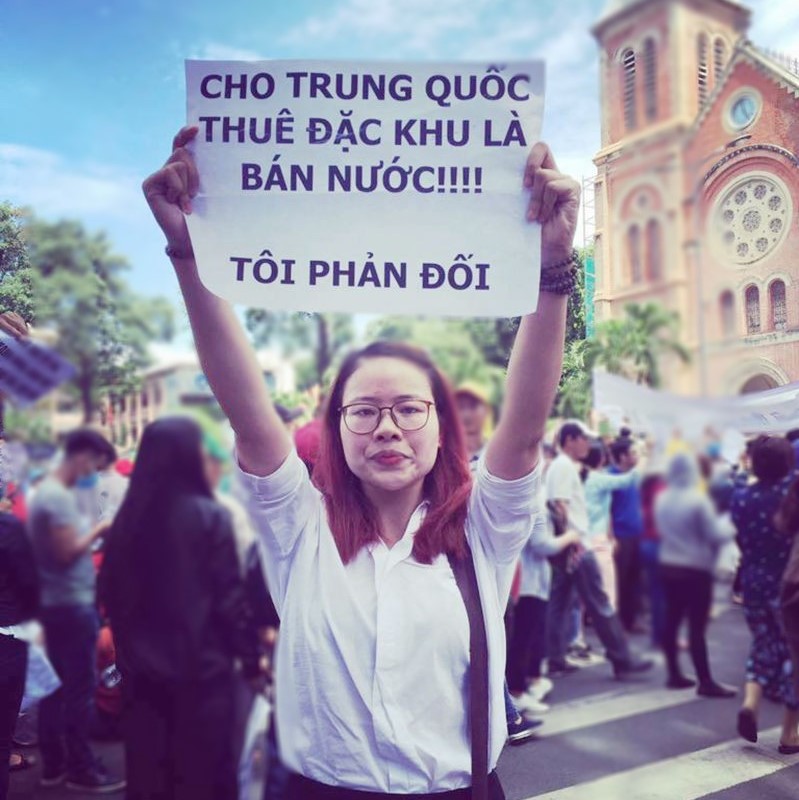 Other Names: Trương Thị Hà
Date of Birth:
Gender: F
Religion: Not specified
Ethnicity: Kinh
Occupation: Student
Areas of Activism:
Digital rights
Democracy
Freedom of expression
Human rights
Sovereignty
Details - Background, History of Activism, Contact Information.
June 17, 2018: kidnapped, unlawfully detained, and assaulted for participating in a peaceful demonstration.
Abduction
Physical assault in a public space
Intimidation
Maltreatment in police custody
Harassment at private residence
Forced eviction
Harassment against family of activist at risk
June 17-18, 2018
Public security
Park near Notre Dame Cathedral (
map
)
freedom from arbitrary arrest or detention
liberty and security of the person
humane treatment in detention
freedom of expression
freedom of peaceful assembly
not be subjected to torture and degrading treatment
equal protection of the law
freedom of movement
respect of privacy, family, home, and correspondence
political participation
freedom from discrimination
Independent Journalists Association of Vietnam
Former Vietnamese Prisoners of Conscience
Association of Bau Bi Tuong Than
Human Rights Watch
Boat People SOS
Vietnamese Women for Human Rights
Ha was participating in a peaceful protest on June 17, 2018 against the draft Laws on Cybersecurity and Special Economic Zones when she was kidnapped by 10 plainclothes police officers.
She was forced to get in a car and transferred to a temporary detention center where she was unlawfully held, insulted, abused, and faced risk of imminent sexual assault. Her family was also called and warned about her participation in the protest.
All her belongings were also taken, and she was unable to contact her family or friends or leave the detention center until the next day.
After the arrest, Ha went home only to be kicked out of her apartment by the landlord, a usual tactic of local public security.
[See more details at: Truong Thi Ha's Testimony About Police's Use of Torture Against Her and Fellow Activists on June 17, 2018; The 88 Project, June 12 2019]
Read the joint submission to United Nations Committee Against Torture for the Examination of the First State Report, criticizing the application of torture and inhumane treatments during the protest crackdowns (October 2018).
There was also an official call for investigating the use of excessive force by public security forces.
Profile last updated: 2019-07-29 13:30:47