Vietnam Free Expression Newsletter No. 16/2023 – Week of April 18-24
Greetings from The 88 Project. We bring you news, analysis, and actions regarding human rights and civil society in Vietnam during the week of April 18-24.
In case you missed it, last week we released our new report, Weaponizing the law to prosecute the Vietnam Four, which details our investigation into the charges of tax evasion against four prominent climate activists, finding those prosecutions to be politically-motivated. The Washington Post Editorial Board highlighted the report and has called for the activists' release from prison.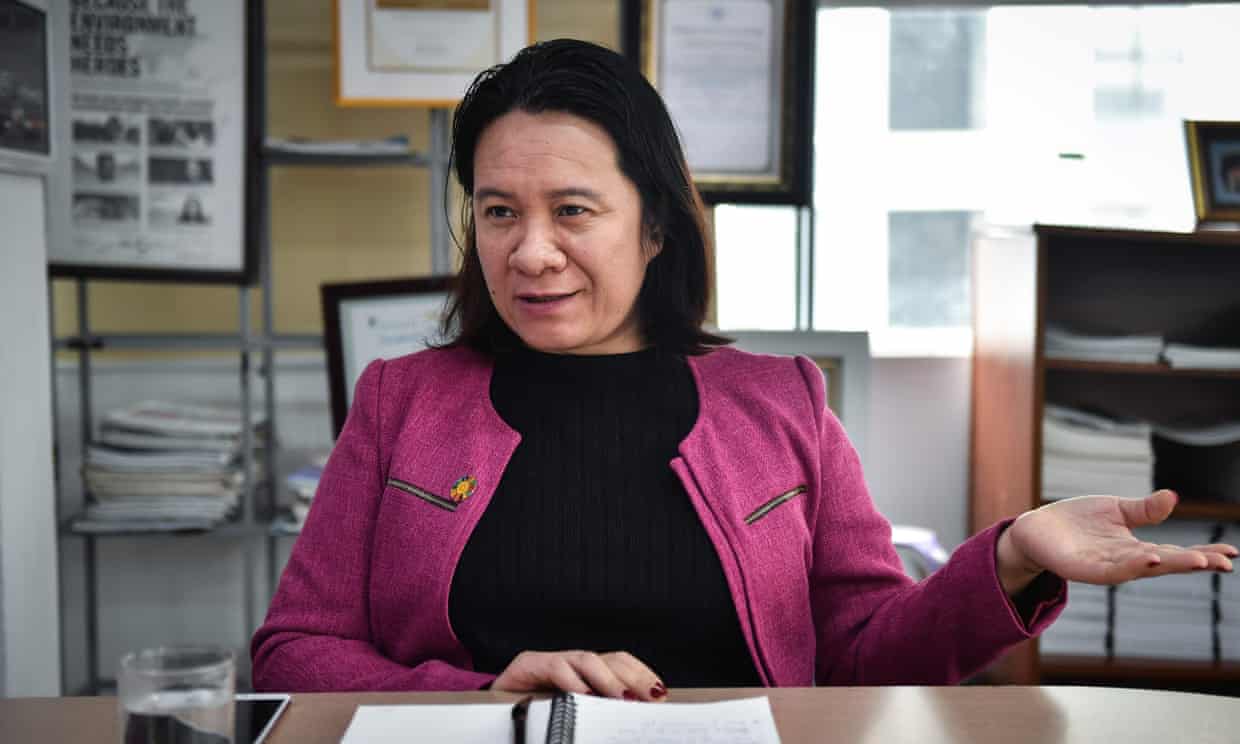 Nguy Thi Khanh, NGO leader jailed for tax evasion, whose case is explored in our new report
Help share our report on The Vietnam Four. A Vietnamese version will be released soon.
In other news, shortly after U.S. Secretary of State Antony Blinken left Hanoi, news broke that a Vietnamese political asylum seeker was kidnapped in Bangkok and taken back to Vietnam. Meanwhile, the "rule of law" in Vietnam continues to be disregarded as another activist was denied legal counsel even after his months-long investigation had concluded. Hmong ethnic Christians are being forced to abandon their beliefs. News of a prominent writer's passing was scrubbed from Vietnam's websites while news of a famous dissident writer receiving a prestigious French award was suppressed altogether.

HUMAN RIGHTS & CIVIL SOCIETY
Political Prisoners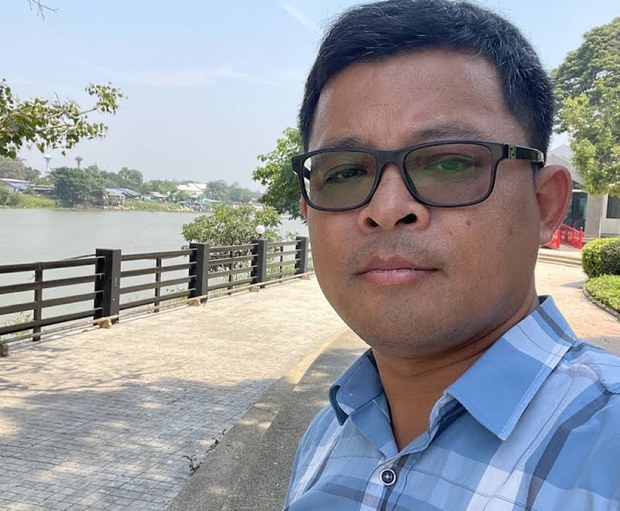 Thai Van Duong, Source: YouTube screenshot via RFA
Thai Van Duong, a Vietnamese political asylum seeker in Thailand, was disappeared on April 13 in Bangkok. The last video footage from security cameras shows the 41-year-old leaving his residence around 11 a.m.. The Ha Tinh provincial police later said that on April 16 they had detained a man, whom they identified as Thai Van Duong, allegedly while trying to enter Vietnam illegally at the Ha Tinh border with Laos. Friends of Duong, however, said he would never have returned to Vietnam voluntarily. In his apartment they found Duong's laptop and wallet, along with his identification card and bank cards – sure signs that Duong was not planning to leave Bangkok where he had been living as a refugee since 2017 waiting to emigrate to a third country.
Thai Van Duong is a harsh critic of the Communist regime in Vietnam as well as an ardent supporter of former U.S, President Donald Trump. His Youtube channel has over 100,000 subscribers and he has been accused by some of spreading fake news during the 2020 U.S. presidential election. On the day of his appearance, Duong had just finished posting a 20-minute livestream discussing the trial of Nguyen Lan Thang.
Vietnamese police have a history of abducting dissidents abroad. In January 2019, blogger and asylum seeker Truong Duy Nhat was kidnapped in Bangkok. In 2017, a former deputy-chairman of the Provincial People's Committee of Hậu Giang, Trinh Xuan Thanh, was abducted in broad daylight in Berlin. Both are serving prison time on different charges.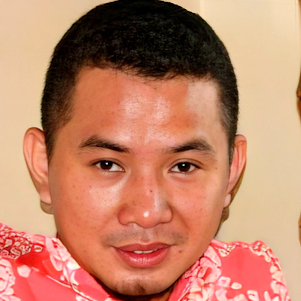 Bui Tuan Lam
Le Thanh Lam, the wife of Bui Tuan Lam, the noodle seller and activist known for imitating Salt Bae, told Project 88 that her husband still has not been able to talk to a lawyer since his arrest in September 2022. Le Thanh Lam also said that on April 6 she received the notice that the Investigative Agency had finished its work. However, as of April 12, his lawyers had not received any information regarding the indictment. Then on April 18 she was notified that Lam had "refused to have legal representation." However, Le Thanh Lam said that at the time of his arrest, Lam instructed her specifically to hire lawyers for him. When she went to the Procuracy office to inquire about this on April 20, they refused to give her an answer and referred her to the Hanoi People's Court instead. A trial date has not been set.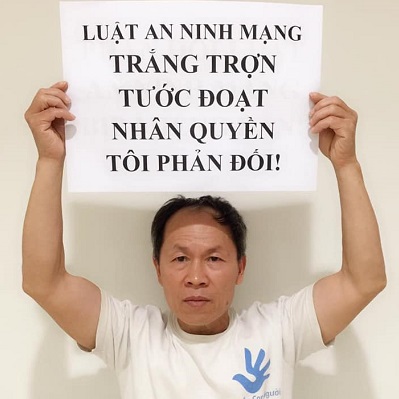 Truong Van Dung
Truong Van Dung's wife reported to Project 88 that he would appeal his verdict. Dung was convicted in March and sentenced to six years in prison for spreading "anti-state propaganda."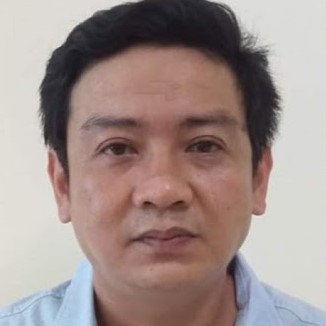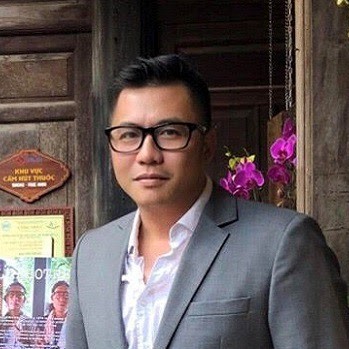 Nguyen Thanh Nha and Nguyen Phuoc Trung Bao
Nguyen Thanh Nha and Nguyen Phuoc Trung Bao, former members of the "Clean News" website that has been shut down, were released on April 20 after finishing their two-year sentences for "abusing democratic freedoms."
At Risk
Police in Cao Bang forced Hmong adherents of the Duong Van Minh Christian religion to sign prewritten letters saying they no longer belong to the group. Those who refused were forced to put their fingerprints on the forms. The government accuses the group, whose membership numbers around 10,000 people, of trying to establish an independent state, something the Hmong deny. This was the second wave of forced resignations; the first one took place a few weeks ago. In 2022, the government issued Directive 78 that vows to "eradicate the Duong Van Minh sect" in the neighboring province of Bac Kan by 2023.
International Advocacy
Human Rights Watch called on the Australian government to "press Vietnam's leadership to end its systemic human rights violations at the upcoming dialogue between the two countries" at the bilateral human rights dialogue set for April 24-25 in Hanoi.
The Committee To Protect Journalists denounced Vietnam's abduction of blogger Thai Van Duong on Thai soil and called on the Thai government to clarify the situation.
NEWS & ANALYSIS
Vietnam weaponized the law to punish environmental activists. Washington Post Editorial Board; April 21, 2023: The four were all involved in a campaign between February and March of 2021, challenging entrenched interests and the state's plan to expand coal-fired power plants. Vietnamese law was vague on the question of whether local nongovernmental organizations had to pay corporate income tax. Until the arrests, it was common practice for them not to pay tax on funds received from abroad, according to the Project 88 report. This gave the authorities an opening to arrest the environmentalists.
Is a US-Vietnam Strategic Partnership Likely to Happen Soon? The Diplomat; Huynh Tam Sang and Vo Thi Thuy An, April 21, 2023: By and large, Vietnam views Washington's excessive focus on press freedom, religious freedom, and human rights as an internal intrusion and potential threat to Vietnam's political security. … Yet, Blinken announced in November that Vietnam would be placed on a "Special Watch List" for flagrant breaches of religious freedom. Then, as part of his journey to Hanoi, Blinken went to a monastery, which acted as a subtle confirmation on that account. Even worse, the Biden administration, which has claimed to place human rights at the forefront of its foreign policy, has not demonstrated any willingness to put Vietnam's human rights record aside in order to upgrade ties.
Vietnam orders media to scrub all content about prominent writer's death. RFA Vietnamese; April 21, 2023: Tien was a member of the Independent Literature Association's Advocacy Committee, or ILAAC, which was established in 2014 and has 60 members. Members say it is often harassed by authorities, and state media have reported that it is an illegal organization set up by hostile forces to oppose the Communist Party and the Vietnamese government. … "[It's] true. I received the info from a journalist friend of mine and I've read the directive," Hoang Dung, a member of the ILAAC told RFA's Vietnamese Service. The directive, which Dung forwarded to RFA, was worded as follows: "In regard to Mr. Dang Tien, who has passed away in France, media organizations are requested not to cover the news (and if they have done so, their stories should be removed immediately) as this person joined an organization against the Party and the Vietnamese government (the Independent Literature Association). Best regards."
Is the Sun Shining on Vietnam-US Relations? Dien Nguyen An Luong and Hoang Thi Ha; Fulcrum, April 20, 2023: Also absent from Vietnam's media coverage was Blinken's mention of human rights issues and his visit to the St. Paul de Chartres convent in Hanoi. The visit to the convent was made known on Blinken's Twitter account. It was meant to telegraph America's commitment to freedom of religion and assuage concerns that Washington is emphasising its strategic agenda with Hanoi at the expense of human rights considerations. This serves as a reminder that political differences still constitute a structural drag on Vietnam-U.S. ties. Regardless, Blinken and his team have executed with panache their charm offensive towards the Vietnamese public that is largely receptive to America.
Vietnam's ideal position is strategic equidistance from the US and China. Richard Heydarian; South China Morning Post, April 24, 2023: As for the Biden administration, it inadvertently reinforced Hanoi's ambivalence by overtly embracing a "democracy promotion" agenda. In 2021, Biden snubbed Vietnam in his global Summit for Democracy in Washington, prompting the Southeast Asian nation to defend its "socialist democracy" in a public statement.Meanwhile, the US Congress has repeatedly pressed Vietnam on human rights. Thus, despite the relaxation of arms controls against the communist nation, Washington is yet to clear major defence deals with Hanoi.
IN CASE YOU MISSED IT
Former dissident writer Duong Thu Huong, who was imprisoned in the 1990's for her writings and has been living in exile in France since 2006, was awarded the Cino Del Duca prize for Literature. This is only the second time a Vietnamese has received the prestigious World Prize worth 200,000 Euros, considered to be second only to the Nobel Prize. The first was for physicist and astronomer Trinh Xuan Thuan in 2012.
© 2023 The 88 Project
https://the88project.org/wp-content/uploads/2023/04/Thai-Van-Duong_screenshot-via-RFA.jpeg
511
620
kayleedolen
https://the88project.org/wp-content/uploads/2019/01/88project.png
kayleedolen
2023-04-26 11:59:41
2023-04-26 11:59:41
Vietnam Free Expression Newsletter No. 16/2023 – Week of April 18-24