Vietnam Free Expression Newsletter No. 25/2021 – Week of June 21-27
Greetings from The 88 Project! We bring you news, analysis, and actions regarding human rights and civil society in Vietnam during the week of June 21-27. The investigation of Trinh Ba Phuong and Nguyen Thi Tam has concluded. A trial date has been set for the trial of journalist Pham Chi Thanh. Vietnam has moved forward with a national code for social media, further restricting online speech. Covid cases continue to rise as the government struggles to get vaccines to people. In an ironic twist, the Catholic church, whom the regime has always looked upon with suspicion, has stepped up to help Covid-19 victims. Please take Amnesty International's action to support Nguyen Thuy Hanh. We will be taking a summer break from the newsletter next week and will resume publication on July 11.
HUMAN RIGHTS & CIVIL SOCIETY
Political Prisoners
The Hanoi investigative security agency has concluded its investigation of Trinh Ba Phuong and Nguyen Thi Tam. It has recommended that they be prosecuted under Clause 2 of Article 117 of the Penal Code, which carries  a penalty of 10 to 20 years. On the same day, lawyers for Can Thi Theu and Trinh Ba Tu reported that they have received confirmation from the Supreme Court of the appeals trial for their clients. 
The trial for journalist and blogger Pham Chi Thanh will take place on July 9. According to his lawyer Ha Huy Son, the trial will be conducted by Hanoi People's Court and will be open to the public. Thanh had been detained without access to lawyers since his arrest in May last year. He is being charged with "anti-state propaganda" under Article 117, which could carry a penalty of seven  to 12 years in prison.
International Advocacy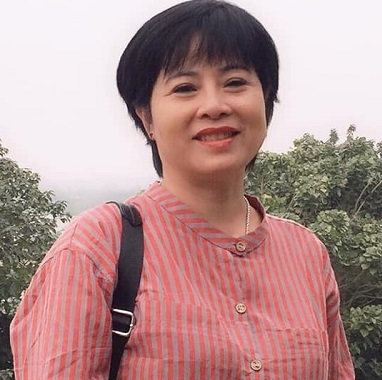 Amnesty International has started a petition calling for the release of Nguyen Thuy Hanh, founder of the 50K Fund, whose purpose is to support the families of political prisoners who are facing hardships. 
Vietnam Human Rights Network has released its report on the human rights situation in Vietnam for 2020 and the first five months of 2021. In addition to listing human rights violations, the report also makes recommendations to international agencies on how to "promote respect for human rights for Vietnamese."
Coming up
This week we remember the following political prisoners on their birthday, arrest and trial anniversaries: 
Human rights activist

Tran Hoang Phuc

, arrested June 29, 2017, currently serving six years in prison for "propaganda against the state"

Democracy activist

Pham Van Diep

, arrested June 29, 2019, currently serving nine years in prison for "propaganda against the state"
Public protester

Truong Huu Loc

, tried June 28, 2019, currently serving eight years in prison for "disrupting security"

Democracy activist

Nguyen Trung Linh

, tried July 2020, currently serving twelve years in prison for "propaganda against the state"
NEWS & ANALYSIS
Vietnam Formulates Nationwide Code of Conduct for Social Media, Sebastian Strangio, The Diplomat, June 21, 2021: "It's not hard to see why the ruling Vietnamese Communist Party (VCP) would take such a close interest in what the nation's citizens do and say online. With more than 66 million Facebook users, Vietnam has the seventh-largest user base in the world. This has cracked open the VCP's informational monopoly, granting the Vietnamese a public arena in which to air complaints about the government, or to press arguments for democratic reforms. The new social media code also requires social media providers in Vietnam to "deal with users in accordance with Vietnamese law" when requested by authorities to remove content from their platforms."

33 Christians Serve as Prisoners of Conscience in Vietnam, Persecution.org, June 23, 2021: "On March 19, 2020, police in Gia Lai province arrested three unregistered Hà Mòn Christian group leaders, seizing allegedly anti-state and propaganda materials. According to the authorities, all three lived in the jungle and contacted other Hà Mòn followers (Christians) for eight years. After being criticized in front of the local population, all three people were spared from criminal prosecution. In the 2020 annual activity report, Gia Lai Provincial Police said they had abolished the Ha Mon religion entirely and stopped the revival of De Gar Protestantism of the Central Highlands' ethnic minority groups. Throughout 2020, the Vietnamese government frequently resorted to the 2003 Land Law, which gives them the right to take away church properties to exert more control over Vietnamese Christians. This past year, the government seized the land and educational facilities of the Thi Nghe and My Loc parishes. The government also demolished Thien An school, which was the property of Tuy Hoa Protestant Church."

Church in Vietnam mobilises to help those suffering from ongoing Covid-19 crisis. Vatican News staff writer. June 23, 2021. "As the situation in Vietnam continues to worsen, members of the Catholic community across Vietnam continue their aid work for those suffering the consequences of Covid-19. …. Vietnam has the fifth largest Catholic population in Asia, after the Philippines, India, China and Indonesia. There are about 7 million Catholics in Vietnam, representing 7.0% of the total population, and the Church is present with 27 dioceses (including three archdioceses) that include over 2,200 parishes and more than 2,500 priests. A government census of 2019 shows that Catholicism, for the first time, is the largest religious denomination in the country, surpassing Buddhism."

Vietnam to Vaccinate Chinese Nationals 'Soon' After Complaints, Bloomberg News, June 24, 2021: "China's embassy in Hanoi said in a statement Friday that Vietnam agreed to give Chinese nationals coronavirus vaccines it donated 'as soon as possible.' China had complained Vietnam was failing to honor promises about how its donated vaccines would be used. 'According to the bilateral consensus, the Vietnamese government promised multiple times that vaccines donated by China will be prioritized for Chinese nationals, Vietnamese who need to travel to China for work and people living in the border areas,' an unnamed official at the Chinese embassy said in a statement Thursday."

Vietnam backpedals on COVID-19 vaccination targets, Tomoya Onishi, Nikkei Asia, June 25, 2021: "Vietnam has lowered the targets for its COVID-19 vaccination drive as the government struggles to secure doses amid a global supply shortage. Vietnam aims for year-end or 'early 2022 to inject two full doses of vaccine into at least 70% of the population aged 18 and over, to achieve herd immunity, bringing life back to normalcy,' Health Minister Nguyen Thanh Long was quoted as saying on the Defense Ministry's website last week. The 70% of adults represents a lower figure than the initial target set two weeks ago. Hanoi started a vaccine fund on June 5 intended to secure 150 million doses, estimated to cost $1.1 billion, for the goal of inoculating 75% of the country's nearly 100 million people."

Vietnam: LGBTQ+ Pride in the Time of Coronavirus, Hugh Bohane, The Diplomat, June 24, 2021: "Luong The Huy […] was the first openly gay candidate to run for Vietnam's National Assembly a few weeks ago. Huy received a lot of backlash in the local media during his campaign and despite taking a break from all kinds of publicity he was able to give The Diplomat a comment: 'I hope we all are safe not just because we are in the middle of this pandemic, he said, 'but also because the LGBTQ+ community have been unsafe for so long that we know how important a safe place is.'"
TAKE ACTION
Write your own appeal or use this model letter to call on the government of Vietnam to release humanitarian Nguyen Thuy Hanh, who has been wrongly accused of "anti-state propaganda" for helping families of political prisoners with financial aid.
Correction: Last week's email version of Newsletter No. 24/2021 contained inaccurate information on the potential new charges against the members of Bao Sach. The paragraph has been redacted from the web version of the newsletter. 
© 2021 The 88 Project
https://the88project.org/wp-content/uploads/2020/09/Trinh-Ba-Phuong_Source-Facebook-Trinh-Ba-Phuong.jpg
318
318
comms
https://the88project.org/wp-content/uploads/2019/01/88project.png
comms
2021-06-28 17:40:01
2021-06-28 17:40:01
Vietnam Free Expression Newsletter No. 25/2021 – Week of June 21-27