Nguyen Trung Linh
Current Status: Sentenced to prison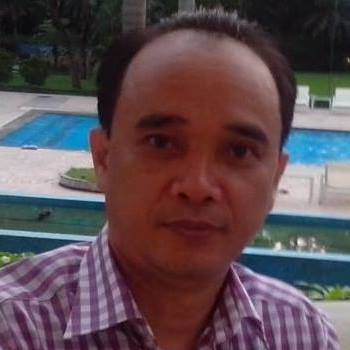 Other Names: Nguyễn Trung Lĩnh
Date of Birth: 1967
Gender: M
Ethnicity: Kinh
Occupation: Engineer
Last Known Prison: Hanoi Police Detention Center No. 1, Hanoi
Areas of Activism:
Known Affiliations:
Highlighted Human Rights Concerns:
Denial of Legal Representation
Prolonged Incommunicado Detention
December 2020:
The People's Court of Hanoi sentenced democracy activist Nguyen Trung Linh to 12 years in prison. Linh was tried back in July in a trial unknown even to his family. He was tried without a lawyer and convicted under the charge of "propaganda against the state," Article 117 of the 2015 Criminal Code. According to Defend the Defenders, he is currently likely to be held in a mental health facility. Prior to arrest, and as a result of Linh's many years of activism, "police threatened to take him back to mental health facilities if he continues to write to advocate for multi-party democracy. Hanoi police also disseminated the wrong information saying he is suffering from a mental disease in a bid to isolate him from other activists and people in his area."
Details - Background, History of Activism.
He is an engineer by training and received his education in the Czech Republic.
Linh was previously a member of the Brotherhood for Democracy and has also run for political office; he has faced intensive harassment from authorities in recent years.
Arrested May 27, 2018. Sentenced to 12 years in prison under Art. 117 (2015 Code). Expected Release is May 17, 2030.
May 27, 2018
Hanoi city public security, Hanoi
Hai Ba Trung district, Hanoi (
map
)
July, 2020
The People's Court of Hanoi, Hanoi
None
12 years in prison
May 17, 2030
freedom from arbitrary arrest or detention
liberty and security of the person
freedom of expression
freedom of peaceful assembly
freedom of association
fair trial
political participation
He has been detained since late May 2018, when he was taken into custody in Hanoi following his attempt to rally peaceful protests in response to maritime sovereignty disputes with China.
July 2018:
Nguyen Trung Linh was charged with "making, storing, spreading information, materials, items for the purpose of opposing the State of Socialist Republic of Vietnam," under Article 117 of the 2015 Criminal Code. Linh will now await trial in detention center no. 1 in Hanoi. He faces up to 20 years in prison.
December 2020:
The People's Court of Hanoi sentenced democracy activist Nguyen Trung Linh to 12 years in prison. Linh was tried back in July in a trial unknown even to his family. He was tried without a lawyer and convicted under the charge of "propaganda against the state," Article 117 of the 2015 Criminal Code. According to Defend the Defenders, he is currently likely to be held in a mental health facility. Prior to arrest, and as a result of Linh's many years of activism, "police threatened to take him back to mental health facilities if he continues to write to advocate for multi-party democracy. Hanoi police also disseminated the wrong information saying he is suffering from a mental disease in a bid to isolate him from other activists and people in his area."
Profile last updated: 2021-05-27 21:08:42