Vietnam Free Expression Newsletter No. 22/2023 – Week of May 30-June 5
Greetings from The 88 Project. We bring you news, analysis, and actions regarding human rights and civil society in Vietnam during the week of May 30-June 5.
This week's news cycle is dominated by the detention of a fifth NGO leader and environmental activist on tax evasion charges, which has caused a striking reaction throughout the international community. Related to the crackdown on these activists is a series of articles about the climate and the environment. In addition, a music teacher was sentenced to eight years in prison.
The newsletter will be on break June 18 and 25 and will return on July 2.

HUMAN RIGHTS & CIVIL SOCIETY
Political Prisoners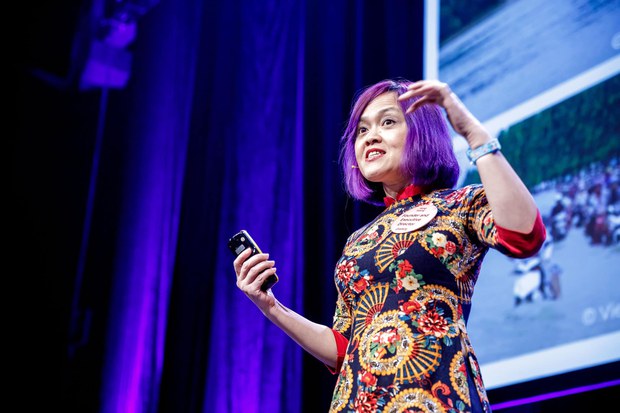 Hoang Thi Minh Hong, Source: CHANGE via RFA
Hoang Thi Minh Hong, the prominent activist who founded CHANGE, an NGO focused on the environment, was detained on May 31 along with her husband and two associates on suspicions of "tax evasion." All but Hong have since been released. Hong is the fifth NGO leader to be accused of tax evasion within the past two years. Her detention is causing a tremendous shockwave throughout the international community. From NPR: "Hoang's arrest is 'a huge slap in the face for the international community,' says Ben Swanton, a director at the human rights group The 88 Project.'"

Meanwhile, Dang Dinh Bach has told his wife that he will begin his full hunger strike on June 9, instead of June 24. Bach is one of the four NGO leaders convicted of "tax evasion" and was the subject of our recent report – Weaponizing the Law to Prosecute the Vietnam Four.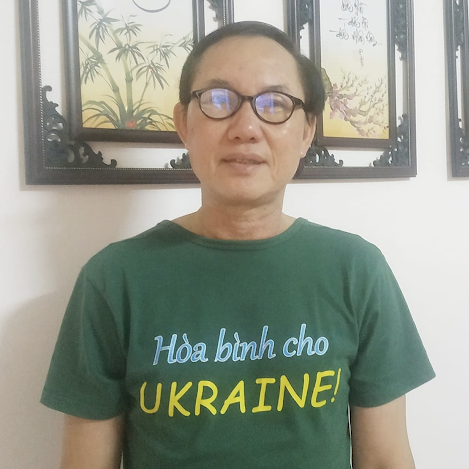 On June 6, Dang Dang Phuoc, a music teacher from Dak Lak Province, was convicted of spreading "anti-state propaganda" and sentenced to eight years in prison and four years of probation.
In other prison-related news, a 60-year-old Hmong woman was found dead by hanging at a police station in Son La Province. She and another person were detained on May 30 on suspicion of drug abuse. She was found hanged the next morning under unclear circumstances.
International Advocacy
The UN reacted swiftly to news of environmental activist Hong Hoang's arrest and issued this statement. Many others also condemned the arrest, including the US Department of State.
The UN OHCHR also released a video statement (see below– click on the link below the screenshot of the video to open the full video) calling on Vietnam to review domestic laws to "ensure their full compliance with international human rights standards" and to "promptly release all those arbitrarily detained." You can also watch the video statement in English, paired with Vietnamese subtitles from Project 88, here.
The UN Special Rapporteurs on the independence of judges and lawyers, on the protection of free speech, and of human rights defenders have made public the scathing Joint Allegations Letter (JAL) it sent to the government of Vietnam in March regarding the intimidation of human rights lawyer Dang Dinh Manh.
No Joking Allowed in Vietnam. Phil Robertson, HRW-Asia; 2023.05.31: Police kept [Bui Tuan Lam] incommunicado for more than seven months, with the prosecutors claiming that he didn't want legal counsel. When Bui Tuan Lam's wife, Le Thanh Lam, successfully challenged this, the authorities retaliated by refusing to let her attend her husband's May 25 trial in Da Nang. She still showed up outside the court, where police apprehended, manhandled, and dragged her in the street, injuring her legs. She said that police detained her for several hours, "searched every inch on my body" and "treated me as if I were no longer human." They released her that evening, long after the trial had finished. The debacle continued inside the court. The judge ordered a defense lawyer, Ngo Anh Tuan, removed from the courtroom before he could even finish his argument.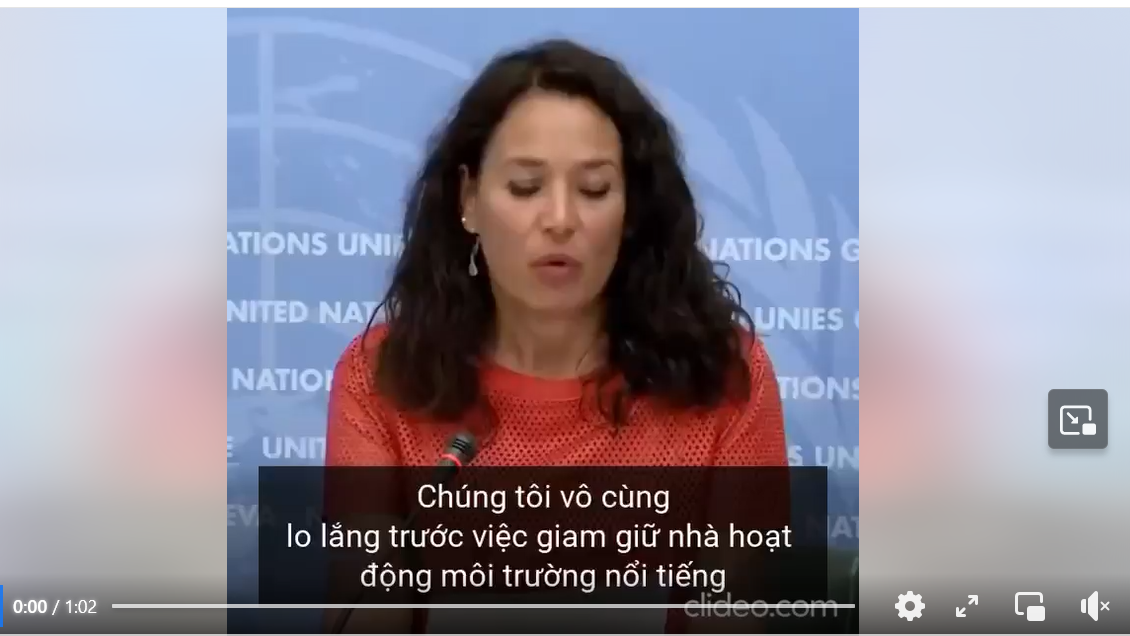 Click here to watch the UN OHCHR statement on the detention of climate activists in Vietnam
NEWS & ANALYSIS
This week's news is dominated by Hong Hoang's arrest. The first article provides a good overview of her background.
In the second article, Hong's arrest is also examined from the perspective of the Just Energy Transition Partnership (JET-P) – a multi-billion dollar climate funding project currently under negotiation between the G7 and Vietnam. Some important background information on JETP.
***
Latest environmentalist arrest shocks Vietnam's battered civil society. Mongabay; 2023.06.02: Over the years, CHANGE organized numerous efforts to raise awareness of climate and environmental issues, including a graffiti campaign to educate people on rhino conservation, and the "Be Their Bodhisattva" campaign highlighting the graphic nature of the wildlife trade. … "There was a sign of hope after Khanh was released early," A.P. added. "But in less than two weeks, they arrested Hong for the same reason. She is the fifth climate activist to be arrested for tax evasion. It is ironic that we are working toward a sustainable planet, to make the world a safer place for all living things," the anonymous environmentalist said. "But in order to do that, our lives are put in danger."
Vietnam faces criticism for arresting climate activist as it closes clean energy deal. Michael Copley, NPR; 2023.06.03: Vietnam is in the middle of trying to finalize a deal for at least $15.5 billion in climate funding from industrialized countries and investors. A global coalition of 36 civil society groups recently called on backers of the funding program, known as the Just Energy Transition Partnership (JETP), to ensure activists in Vietnam have a hand in designing and monitoring how the deal is carried out. Under those circumstances, Hoang's arrest is "a huge slap in the face for the international community," says Ben Swanton, a director at the human rights group The 88 Project.
***
Meanwhile, the environment continues to deteriorate even as environmental defenders are punished for their activism. And climate change is only making matters worse…
Vietnam battles plastic blight in idyllic Ha Long Bay. Al Jazeera; 2023.06.01: Since the beginning of March, 10,000 cubic metres of rubbish, enough to fill four Olympic swimming pools, has been collected from the water, according to the Ha Long Bay management board. The rubbish problem has been particularly acute over the past two months, as a scheme to replace styrofoam buoys at fish farms with more sustainable alternatives backfired and fishermen chucked their redundant polystyrene into the sea.
Asia climate woes mount as heat shatters May records. South China Morning Post; 2023.06.01: After punishing heat waves struck large parts of the continent in April, temperatures spiked again in late May, normally the start of the cooler monsoon season. Seasonal highs were registered in China, Southeast Asia and elsewhere, and experts warned that there was more to come. … The heatwave in Vietnam, expected to last well into June, has already forced authorities to turn off street lights and ration electricity as air conditioning demand threatened to overwhelm the power grid.
Sweltering Heat In Vietnam's North Sparks Power Cuts. Tran Thi Minh Ha, Barron's; 2023.06.03: Hanoi residents flocked to the Vietnamese capital's air-conditioned shopping malls on Saturday to escape power cuts at home, as the grid struggled to cope with the high demand caused by soaring heat.
Vietnam Starts Firing Up Idled Solar Plants to Ease Power Crunch. Nguyen Xuan Quynh, Bloomberg; 2023.05.31: Vietnam is moving to start solar power projects that have been idled for years, in the latest push to ease an energy shortage this summer. Parts of an existing plant on the southern coast of Vietnam were approved for commercial operations on Tuesday, the first such facility allowed to produce at full capacity since the beginning of 2021, according to a posting on the government's website. The projects were already completed, but have been in limbo for three years due to red tape.
IN CASE YOU MISSED IT
Last but definitely not least, Australia plays nice with Vietnam in spite of the latest wave of arrests.
Australia and Vietnam sign $105m decarbonisation agreement as Anthony Albanese looks to become closer friends with Hanoi. Stephen Dziedzic, ABC; 2023.06.04: Mr Albanese also said before the meeting he would also raise human rights concerns with top Vietnamese leaders — including 73-year-old Australian man Chau Van Kham, who has been imprisoned in Vietnam because he belongs to an anti-government group advocating for democracy. But it is not yet clear how forcefully he pressed his counterparts on the issue, or whether there is any chance the government will be able to secure his release.
TAKE ACTION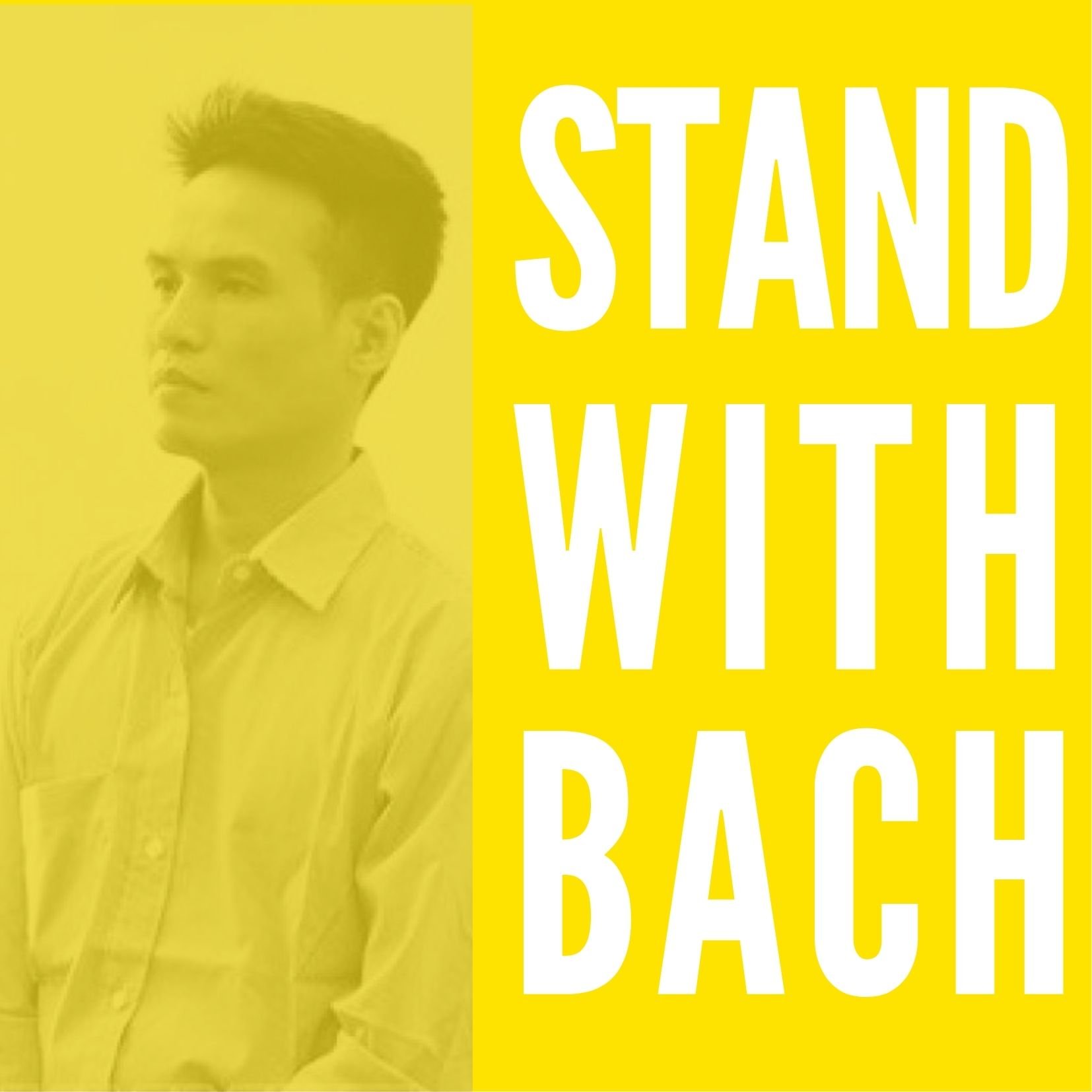 Stand with Dang Dinh Bach as he starts his full hunger strike this week.
© 2023 The 88 Project
https://the88project.org/wp-content/uploads/2023/06/Hoang-Thi-Minh-Hong_CHANGE-via-RFA.jpeg
413
620
kayleedolen
https://the88project.org/wp-content/uploads/2019/01/88project.png
kayleedolen
2023-06-07 17:58:43
2023-06-07 17:58:43
Vietnam Free Expression Newsletter No. 22/2023 – Week of May 30-June 5