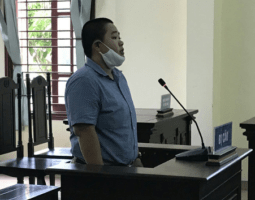 Vietnam Free Expression Newsletter No. 20/2020 – Week of May 11-17
Ma Phung Ngoc Phu at trial, Source: Tuoi Tre Newspaper via Defend the Defenders 
Greetings from The 88 Project! We bring you news, analysis, and actions regarding human rights and civil society in Vietnam during the week of May 11-17. A court in Can Tho City this week sentenced online commentator Ma Phung Ngoc Phu to nine months in prison. Behind bars, journalist Ngo Van Dung was harshly beaten and is now hospitalized. And six political prisoners in Dong Nai were beaten and sent to solitary confinement for calling for more hours working outside. Book shipper Phung Thuy was detained and beaten this week for his affiliation with the Liberal Publishing House (LPH). Khmer Krom farmers and local authorities clashed in Kien Giang Province over disputed land, leaving 10 farmers injured. In the news section, read analysis of Vietnam's COVID-19 response. Take action this week by sharing Amnesty International's Urgent Action calling on Vietnam to cease its harassment of the LPH.
HUMAN RIGHTS & CIVIL SOCIETY
Political Prisoners
Ma Phung Ngoc Phu at trial, Source: Tuoi Tre Newspaper via Defend the Defenders 
On May 11, The People's Court of Ninh Kieu District in Can Tho City sentenced online commentator Ma Phung Ngoc Phu to nine months in prison on charges of "abusing democratic freedoms" under Article 331 of the 2015 Criminal Code. She was arrested earlier this year for allegedly posting fake information on COVID19 and posts that were deemed to have "anti-state" content. She is one of many online commentators arrested in recent years in a crackdown on freedom of expression both online and in-person, and she is also one of a group of several people harassed, fined, and even arrested for their posts about COVID19.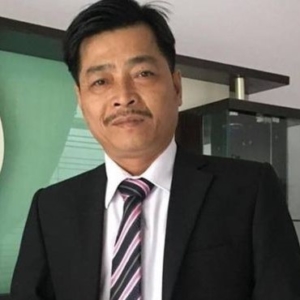 According to Nga Kim, the wife of political prisoner Ngo Van Dung, on May 14, 2020, Dang Thi Kim Xuan, Dung's attorney, visited him at the Chi Hoa Detention Center. Dung's wife reported that he had been brutally tortured by prison officials at the No 4 Prison Camp. Dung was then transferred to Chi Hoa Prison Camp where he was hospitalized. Xuan told Kim that Dung had a long scar and soft tissue injuries all over his body. The reason for this beating is unknown. Dung is a journalist and member of the Hien Phap civil society group; he is currently awaiting trial on charges of "disrupting security" under Article 118 of the 2015 Criminal Code.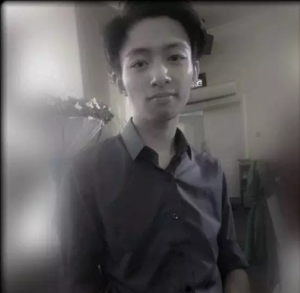 Huynh Duc Thanh Binh
Prison officials in Xuan Loc Prison Camp in Dong Nai Province beat six political prisoners after they petitioned to be able to work outside more frequently during the weekends. The six were also placed in solitary confinement after being beaten. Huynh Duc Thanh Binh's mother learned of the incident after a visit to her son on May 12. After he told her about the attack, prison officials cut their visit short. Binh's mother wrote a petition to the prison demanding an investigation into the incident. It is unknown at this time who the other five prisoners are who were beaten.
Xuan Loc has a long history of harsh treatment of political prisoners. Most recently, in October 2019, Hoa Hao Buddhist Nguyen Hoang Nam was on a hunger strike to protest being transferred to a cell with a prisoner sentenced on drug charges. It is not uncommon for prison authorities to detain dissidents with criminal cellmates as a means of intimidation. Also in Xuan Loc in October, Nguyen Van Duc Do went on a hunger strike to protest the prison's restrictive supply policy.
This week, we remember the birthdays and arrest anniversaries of the following political prisoners: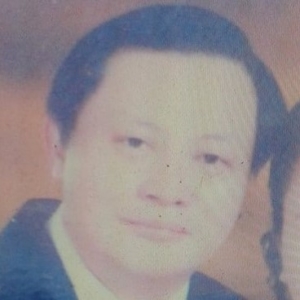 Trinh Viet Bang, banker and anti-corruption activist, birthday May 11, arrested May 13, 2019, in pre-trial detention
Y Yich, Montagnard pastor, arrested May 13, 2013, and sentenced to 12 years in prison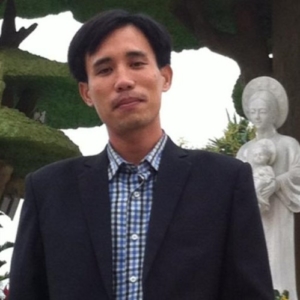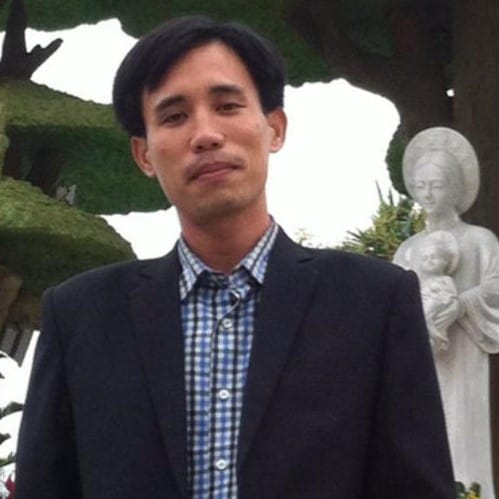 Hoang Duc Binh, environmental and labor rights activist, arrested May 15, 2017, and sentenced to 14 years in prison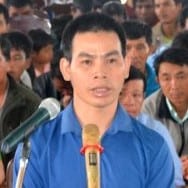 Rah Lan Hip, Montagnard Christian activist, arrested May 15, 2019, and sentenced to seven years in prison
Byuk, Montagnard Christian activist, arrested May 2012, and sentenced to eight years in prison, due for release this month
Jonh, Montagnard Chrisitan activist, arrested in May 2012, and sentenced to nine years in prison
Activists at Risk
Photo of Phung Thuy from Pham Doan Trang's Facebook page
In the afternoon of May 8, 2020, the authorities arrested book shipper Phung Thuy, who delivers books for LPH. They escorted him to the regional office of the Investigation Agency of the Public Security Ministry. There, the officers interrogated him about the location of journalist Pham Doan Trang, author of many banned books. Each time Thuy answered, "I don't know," he was severely beaten. They hit him in the stomach and used a chair to crush his toes repeatedly.
After Thuy suffered from low blood pressure, they allowed him to call his family to bring him food and medication. During this exchange, he was able to escape from their detention and go into hiding, but all of his belongings– including phones, money, and a motorbike– remain confiscated. His daughter, who went to visit him and bring medication, was detained by the police and remains in detention at the time of this writing as authorities are trying to use her detention to pressure Thuy to surrender.
In recent months, the authorities have launched a concerted crackdown on the LPH. In January, authorities detained Ho Sy Quyet and his wife, searched their home without a warrant, questioned them about LPH, and confiscated vital household registration documents. Read more about the crackdown on the publishing house. The 88 Project also tracks incidents against LPH members and affiliates in our Database of Persecuted Activists in Vietnam.
The Death Penalty
Two deputies in Vietnam's National Assembly have urged the assembly to review the case of Ho Duy Hai in light of the Supreme Court's recent decision to uphold his prior conviction for murder. The family's legal advisor has also petitioned Vietnam's president to review the case, providing evidence such as the fact that Hai is right-handed while the alleged killer is left-handed. Vietnam's Supreme Court last week upheld the lower court's decisions, rejected the request for a cassation trial, and revoked the official postponement of execution, even though the committee admitted that there were questions about Hai's case. These include the fact that no eye witnesses identified Hai and that no murder weapon was found nor any DNA evidence linking him to the murder. Hai's case has long been observed by international legal experts and citizens alike.
Community at Risk
A video screenshot of the conflict from a community member, Source: Radio Free Asia
On May 5 in Kien Giang Province, local authorities clashed with 100 Khmer Krom farmers in a land rights dispute as police attempted to confiscate a piece of digging equipment used for planting. Police used tear gas and batons against farmers armed with just simple tools. The physical altercation left at least 10 farmers injured. The government claims the land is part of a natural conservation site, while the locals say that they have been farming there for decades. The Khmer Krom, an ethnic minority group, have long faced harassment and discrimination from the state, and land rights disputes are common in the country, as no private land rights exist.
NEWS & ANALYSIS
Behind Vietnam's COVID-19 Response, Deep Distrust of China, Bac Pham and Bennett Murray, The Diplomat, May 14, 2020: "While Vietnam's success has been attributed to a multitude of factors – prompt action, bitter lessons learned from SARS, and a recent history of mass mobilization – those who are well acquainted with the Vietnamese Communist Party point to a ruling political organization that intimately understands, and deeply mistrusts, its brethren to the north. 'I don't think [the Chinese] could convince anyone in Vietnam, even the Communist Party members," said Nguyen Quang A, a retired businessman in Hanoi and well-known human rights activist. Once a loyal Party member and distinguished banker – he co-founded what would become Vietnam's largest private bank in 1993 – Quang A said that it is all but certain that the country's leaders were not reassured by early, optimistic reports from China doubting the virus' pandemic potential.'"
Vietnamese Activists React to Facebook Taking Down "Anti-state" Posts, Linh Nguyen, The Vietnamese, May 17, 2020: "Thao Dinh, an activist in Hanoi who formerly worked as director of communications for VOICE, a Vietnamese human rights NGO, said she has used Facebook much less since learning about the content restrictions and has switched to other platforms. 'Diversity is important,' Dinh said. 'The worst scenario is one platform becoming a monopoly. So I would recommend people use as many services as they want depending on their needs, such as Twitter, YouTube, Facebook, Blogs, LinkedIn, Reddit, Quora, Telegram, except the platforms spying on us for the government.' Additionally, Vietnamese activists are urging their fellow countrymen, if they choose to use Facebook, to be wary about sharing sensitive and personal information on the platform."
TAKE ACTION
Call on Vietnam to stop its harassment of those involved with the independent LPH– people like Phung Thuy, who was harshly beaten for delivering sensitive books. Police detained Thuy and interrogated him about banned books, assaulted him, and confiscated his belongings. After he fled detention, police detained his daughter as a means to force his surrender. Take action in support of the LPH by 
sharing Amnesty International's Urgent Action
.
© 2020 The 88 Project
https://the88project.org/wp-content/uploads/2020/05/Phuc_cropped.png
200
255
kayleedolen
https://the88project.org/wp-content/uploads/2019/01/88project.png
kayleedolen
2020-05-18 12:49:29
2020-05-22 10:11:41
Vietnam Free Expression Newsletter No. 20/2020 – Week of May 11-17