Ho Sy Quyet
Current Status: At risk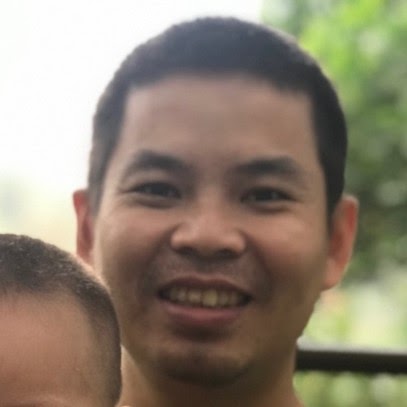 Other Names: Hồ Sỹ Quyết, Quyết Hồ
Date of Birth: October 29, 1988
Gender: M
Ethnicity: Kinh
Areas of Activism:
Environment
Freedom of expression
Known Affiliations:
Details - Background, History of Activism, Family Situation.
Ho Sy Quyet is from Nghe An province.
Quyet has been active in the civil society movement in Vietnam. He participated in protests against Hanoi's trees cutting plan in 2015 and in protests against Formosa in 2016. He received a scholarship to attend civil society training courses in the Philippines. Upon returning to Vietnam, since 2018, he has been member of Save Tam Dao environment movement and SaveNet movement, and he has participated in civil society projects that aim to share knowledge on rights to the public.
January 3, 2020: detained and questioned about affiliation with publishing house
Police interrogation
Detention
Harassment at private residence
Property confiscation
Surveillance
January 3, 2020
Public security
Van Giang district, Hung Yen province (
map
)
freedom from arbitrary arrest or detention
liberty and security of the person
freedom of expression
freedom of association
respect of privacy, family, home, and correspondence
Authorities detained activist Ho Sy Quyet and his wife for several hours on January 3, 2020, targeting them for reading books from the Liberal Publishing House. Public security stormed into their home on January 3 and searched it without a warrant, and then they detained and questioned the two about the publishing house at the Public Security office of Van Giang District before finally releasing them later on the same day (Quyet after his wife). More importantly, they also took his laptop, camera, mobile phones, and many important documents. Quyet remained under surveillance after his release. He had uploaded and reviewed several books from the publishing house, and the authorities are "suspicious" that Quyet might be a member of this entity. The public security demanded that Quyet present himself the following week to continue to "work" with them. As Quyet explained, the unit that directly interrogated him was not from Hung Yen province, but was the A02 unit of the Ministry of Public Security, the same unit that was involved in the case of artist Thinh Nguyen.
A statement by Quyet himself was published online with more detailed information (a translation of the statement is available here). For instance, his wife was threatened that she would be kept at the police station and wouldn't be able to pick up her son in the evening if she did not cooperate and sign the given papers. He also specified a list of over 20 confiscated items (worth approximately $5000 US dollars), including not only expensive equipment– such as a Macbook Air, a GoPro camera, a full kit of DSLR camera– but also very important identification papers and documents. As of January 9, 2020, the following papers were still being held by the authorities: their registration booklet, marriage certificate, Quyet and his wife's passports, their son's birth certificate, Quyet's wife's school transcripts, and Quyet's certificate of completion of the training program "analysis and debate policies" by IPS. Quyet's access to his online accounts was also cut off.

Quyet and his wife are the latest in a string of people to be harassed and detained for their alleged affiliation with the publishing house, which publishes books by independent authors covering a wide range of topics, including democracy and human rights. The 88 Project also briefly discussed the harassment against the publishing house in our report on freedom of publication 2018 – 2019.
Profile last updated: 2020-05-27 00:17:06