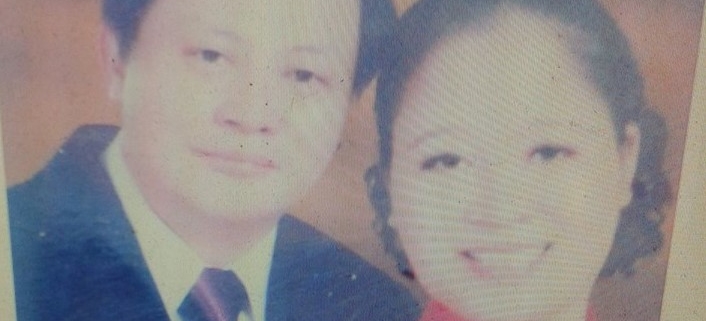 Trinh Viet Bang Arrested for Anti-corruption Activism in Bac Ninh Province
On May 13, 2019, the public security of Bac Ninh Province issued an arrest warrant and searching order against Trinh Viet Bang, a long-time anti-corruption activist. He was most likely charged under Article 331 of the 2015 Criminal Code for "abusing democratic freedoms to infringe upon the interests of the State, the legitimate rights and interests of organizations and/or citizens," facing up to seven years in prison if convicted. Bang, 60, is a communist member and worked at Vietnam Bank for Social Policies (VBSP – a state-owned bank) branch in Tien Du District, Bac Ninh Province, prior to his arrest.
Since 2006, Bang has filed many letters denouncing corruption at a branch of VBSP in Bac Ninh Province to Party and state leaders and domestic newspapers. Bang found that since the beginning of 2004 to 2005, VPSP in Bac Ninh has had many problems in managing, using, and buying properties, spending State budget, recruiting, giving concessional credit loan to wrong recipients, causing a loss of hundreds of millions VND. Therefore, Bang, then Head of the Accounting and Treasury department, refused to sign false documents from VPSP Bac Ninh and denounced the wrongdoings.
In response to Bang's denouncement, VBSP inspected VBSP Bac Ninh branch's activities in 2005 and found the indicated mistakes as well as offending individuals, which helped the state to retrieved 110 million VND. On June 5, 2006, the Disciplinary Council of VBSP carried out disciplinary actions against many individuals, including Trinh Viet Bang.
After being warned, demoted and transferred to a new sub-branch, Bang continued to discover and denounce corruption at VBSP in Tien Du District. Bang also accused VBSP of covering for corrupted officials as well as not comprehensively solving the wrongdoings in Bac Ninh branch. Likely due to his continued anti-corruption activities, he was again among seven officials disciplined by the Director of VKSP Bac Ninh in 2009. On August 7, 2009, the VBSP announced that they had solved all the problems and also claimed that the wrongdoings in Tien Du branch happened after Trinh Viet Bang was mobilized to work as Vice President of Transaction Office there.  
However, Trinh Viet Bang persisted in his anti-corruption activities, since many officials at Bac Ninh province and Tien Du District were not investigated; they were even promoted to higher positions. On March 07, 2018, he sent the 62th denunciation letter to President and General Secretary Nguyen Phu Trong, denouncing party leaders in Bac Ninh for violations of Party regulation, suppressing anti-corruption efforts, and causing massive loss to the state budget at VBSP Bac Ninh. Meanwhile, some public security officers in Bac Ninh were said to protect corrupt officials and attack anti-corruption petitioners, according to Bang's 30th denunciation letter to Minister of Public Security To Lam on January 7, 2019.
Trinh Viet Bang is not the only person arrested for his anti-corruption activities. Do Cong Duong was arrested in January 2018 with double charges under Articles 331 and 318 of the 2015 Code, also in Bac Ninh province. Last July, another prominent blogger, Le Anh Hung was also arrested in Hanoi because of corruption denunciations against Party leaders.
Although the Communist Party of Vietnam formally encourages people to denounce corruption and wrongdoings, it appears that anti-corruption activists have become the target of suppression, rather than corrupted individuals. This persecution of citizens for their anti-corruption activities again brings into question the sincerity of the anti-corruption campaign by Communist Party leaders, which appears more like a political purge than an actual anti-corruption campaign.
© 2019 The 88 Project
Sources:
Nhà hoạt động chống tham nhũng Trịnh Viết Bằng bị bắt giữ ở Bắc Ninh, SBTN, May 14, 2019
Facebook Hoàng Dũng on Bang's 30th denunication letter
GĐ Chi nhánh Ngân hàng CSXH Bắc Ninh: Sai vẫn tại vị, Cong An Nhan Dan Newspaper, October 29, 2006
Trả lời đơn khiếu nại của ông Trịnh Viết Bảng, Dan Tri Newspaper, August 23, 2009
Kỷ luật nhiều cán bộ Ngân hàng Chính sách Xã hội tỉnh Bắc Ninh, Dan Tri Newspaper, December 04, 2010
Ngân hàng Chính sách Xã hội Bắc Ninh: Cứ bị kỷ luật là được khen thưởng? Xay Dung Newspaper, November 14, 2014
Viết tiếp bài Ngân hàng Chính sách Xã hội Tiên Du – Bắc Ninh: Bài 3: "Điểm mặt" hàng loạt cán bộ bị, Thuong Hieu Cong Luan Newspaper, January 20, 2015
Blogger Lê Anh Hùng, bị bắt vì tố cáo lãnh đạo cấp cao, Truyenhinhcalitoday.com, July 6, 2018
Le Anh Hung's profile, The 88 Project
Do Cong Duong's profile, The 88 Project
Anti-corruption campaign or political purge?, Vietnam Right Now, August 17, 2017
https://the88project.org/wp-content/uploads/2019/05/Trinh-Viet-Bang-and-wife-Source-Trinh-Viet-Bang-Facebook-cropped.jpg
559
706
Huong Nguyen
https://the88project.org/wp-content/uploads/2019/01/88project.png
Huong Nguyen
2019-05-14 16:06:06
2019-05-14 16:15:34
Trinh Viet Bang Arrested for Anti-corruption Activism in Bac Ninh Province