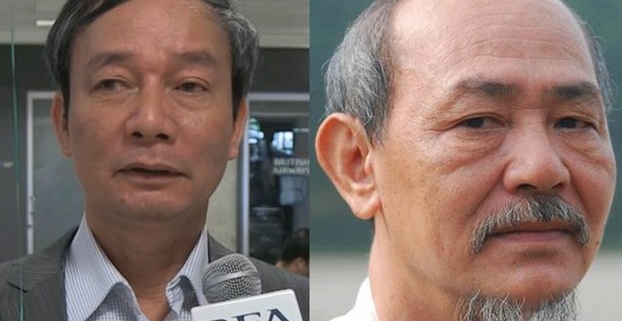 Vietnam Free Expression Newsletter No. 22/2020 – Week of May 25-31
Greetings from The 88 Project! We bring you news, analysis, and actions regarding human rights and civil society in Vietnam during the week of May 25-31. The international community is responding to the arrests of two well-known activists last week in Vietnam. Pham Chi Thanh and Nguyen Tuong Thuy were both arrested under charges of "propaganda against the state," Article 117 of the 2015 Criminal Code. Several international organizations have called for their immediate release. The US Commissioner for Religious Freedom has adopted Montagnard pastor A Dao for advocacy efforts, and the Liberal Publishing House has been shortlisted for a prestigious international publishing award. In the news and analysis section, read about global discussion on cybersecurity as a human right. Take action this week in support of Thanh and Thuy by sharing calls for their releases.
HUMAN RIGHTS & CIVIL SOCIETY
Political Prisoners
Thuy and Thanh, Source: Radio Free Asia
The international community is still reacting to the arrests of high-profile writer Pham Thanh and journalist Nguyen Tuong Thuy last week. In an interview with Radio Free Asia, dissident writer Pham Doan Trang said of the arrests that, "Freedom has always been restricted, but nowadays it seems to be narrower and there's more and more violence. From now until the Party Congress, the scope of freedom can be tightened more and more, and the suppression will increase." She was referring to the upcoming elections of the Communist Party Congress early next year.
Well-known dissident journalist Pham Chi Thanh, 68, was arrested on May 21 at his home by the Ministry of Public Security (MPS); the MPS also confiscated some of his personal items, including two computers. He is charged under Article 117 of the 2015 Criminal Code for allegedly conducting "propaganda against the state." Thanh is a former reporter for Voice of Vietnam radio and also a writer who has been openly critical of the government. On the morning of  May 23, 2020, Nguyen Tuong Thuy was arrested and his apartment searched by the Public Security Bureau of Hanoi City. Thuy, 70, is a veteran and is currently the vice president of the Independent Association of Journalists. Thuy is also charged under Article 117 of the 2015 Criminal Code. Both Thuy and Thanh each face up to 20 years in prison if convicted.
This week, we remember the birthdays, arrests, and trial anniversaries of the following political prisoners:
Nguyen Trung Linh, engineer and pro-democracy activist, arrested May 27, 2018, now in pre-trial detention
A Tach, Montagnard Christian activist, tried May 2013, sentenced to 11 years in prison
Nguyen Van Tuc, pro-democracy activist, birthday May 28, sentenced to 13 years in prison
Nguyen Nang Tinh, activist and music teacher, arrested May 29, 2018, and sentenced to 11 years in prison
International Advocacy
Several groups last week released statements calling for the release of Pham Thanh and Nguyen Tuong Thuy, well-known activists who were both arrested during the week of May 18. The Vietnam Human Rights Network and Defend the Defenders urged the government to end the crackdown against the Independent Journalists Association of Vietnam. The Committee to Protect Journalists also called for their releases, saying that "Vietnam must stop treating independent journalists as enemies of the state, and must allow the press to work freely and without fear of trumped-up charges and prison time." The head of RSF's Asia-Pacific desk said of the arrests: "The fact that the government has detained these two journalists, both respected former Communist Party members who have become scathing critics of the party's ossification, speaks volumes about the feverishness at the head of the party as it prepares for its 21st five-yearly congress in six months' time."
The commissioner of the US Commission on International Religious Freedom, James Carr, has adopted pastor A Dao as part of the Religious Prisoners of Conscience Project. Carr will advocate for the release of Dao, an imprisoned Montagnard Christian religious leader, under the project. In August 2016, Dao attended the Freedom of Religion in Southeast Asia Conference, the ASEAN Civil Society Conference and the ASEAN People's Forum. He was arrested the same month and sentenced to five years in prison.
NEWS & ANALYSIS
Vietnam to Vote on EU Trade Deal as Economy Emerges from Virus, VOA News, May 25, 2020: "The National Assembly of Vietnam scheduled a vote on the long-awaited deal for Thursday. The European Union Vietnam Free Trade Agreement (EVFTA) is seen as one tool for the economy to recover from COVID-19, as well as a catalyst for labor and environmental reforms."
It's Time to Treat Cybersecurity as a Human Rights Issue, Deborah Brown, Human Rights Watch, May 26, 2020: " Government hacking infringes on privacy and can lead to other rights violations, in particular for human rights activists and journalists. Emirati activist Ahmed Mansoor was imprisoned and Saudi journalist Jamal Khashoggi was executed after their governments gathered information on their activities through hacking. Governments like China and Vietnam use cybersecurity as an excuse to exercise more control over the internet and further restrict rights. At Friday's debate, at least a dozen countries referenced the importance of human rights. Estonia expressed its 'support [for] an open, free and stable cyberspace where the rule of law fully applies, and human rights and fundamental freedoms are respected.'"
Vietnam May Turn Threats into Opportunity, Nguyen Quang Dy, YaleGlobal Online, "While Vietnamese leaders remain reluctant to go along with the Quad-plus concept, Chinese assertiveness in the South China Sea may force their hand. As envisaged in the contingency clause of the Defense White Paper, Hanoi is expected to join the Quad in measured steps to avoid unnecessarily antagonizing its more powerful neighbor. Former Ambassador Pham Quang Vinh confirmed in a May 23 interview that the United States had invited Vietnam to join Quad plus, with South Korea and New Zealand, to facilitate the shifting of global supply chains and emergence of a new 'economic prosperity network.'"
IN CASE YOU MISSED IT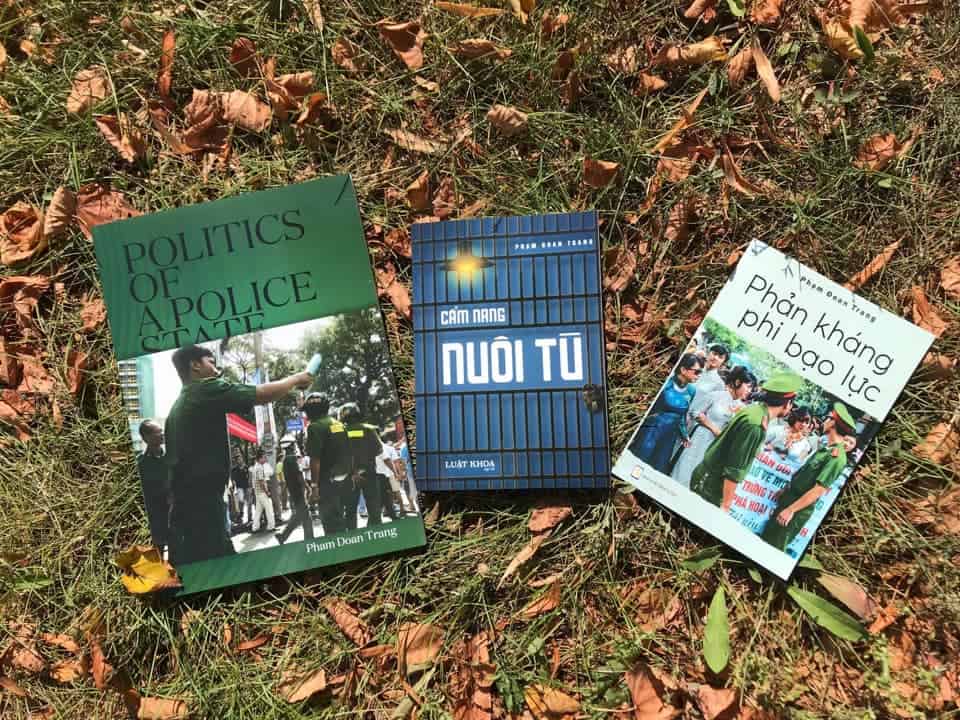 The Liberal Publishing House has been 
shortlisted for the 2020 International Publisher's Association Prix Voltaire Award.
 According to the organization, "Prix Voltaire nominees are publishers – individuals, groups or organizations – who stand firm on freedom to publish, be it as longstanding defenders of these values or having recently published works despite pressure, threats, intimidation or harassment from various sources." The winner will be 
announced on June 3
. 
The Liberal Publishing House
 has faced near constant harassment from the Vietnamese authorities– including arrests of and physical attacks against its employees, distributors, and buyers– since its inception in 2019.
TAKE ACTION
Take action this week by sharing one of the statements in support of political prisoners Pham Chi Thanh and Nguyen Tuong Thuy. Call for their immediate release from prison and an end to the suppression of independent reporting in Vietnam.
© 2020 The 88 Project
https://the88project.org/wp-content/uploads/2020/06/Composite-from-RFA_Nguyen-Tuong-Thuy-and-Pham-Chi-Thanh.jpeg
350
622
kayleedolen
https://the88project.org/wp-content/uploads/2019/01/88project.png
kayleedolen
2020-06-01 13:52:01
2020-06-02 01:06:27
Vietnam Free Expression Newsletter No. 22/2020 – Week of May 25-31