Vietnam Free Expression Newsletter No. 40/2022 – Week of October 17-23
Greetings from The 88 Project. We bring you news, analysis, and actions regarding human rights and civil society in Vietnam during the week of October 17-23. A large group of human rights organizations joined The 88 Project in urging the UN Secretary-General to press for the release of environmental activists when he visited Hanoi. Visitation rights for political prisoners continue to be denied by prison officials in Vietnam. Another political prisoner has gone on a hunger strike to demand better conditions. DNA samples have been collected in the Bong Lai Temple case, but the appeal trial was postponed at the last moment. Freedom House has released its latest annual report on internet freedom. The UN has a new Human Rights High Commissioner. Vietnam tries to eradicate what it calls the "news-isation" of state-run magazines and journals. The prime minister issued a decree to add human rights to the national education system; it is not clear what that means.
HUMAN RIGHTS & CIVIL SOCIETY
Political Prisoners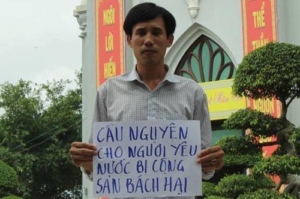 Hoang Duc Binh
Throughout 2021, environmentalist and activist Hoang Duc Binh was not allowed family visitation for refusing to wear prison garb during visits, his family told The 88 Project. Binh finally relented in deference to his mother. Since March 2022, the family has been able to supply Binh with food; he's also been examined by a doctor and prescribed medication for various ailments. Binh's brother said after the most recent visit that he appeared to be fairly healthy. Arrested in May 2017 during a protest against the Formosa disaster, Binh is serving a 14-year sentence.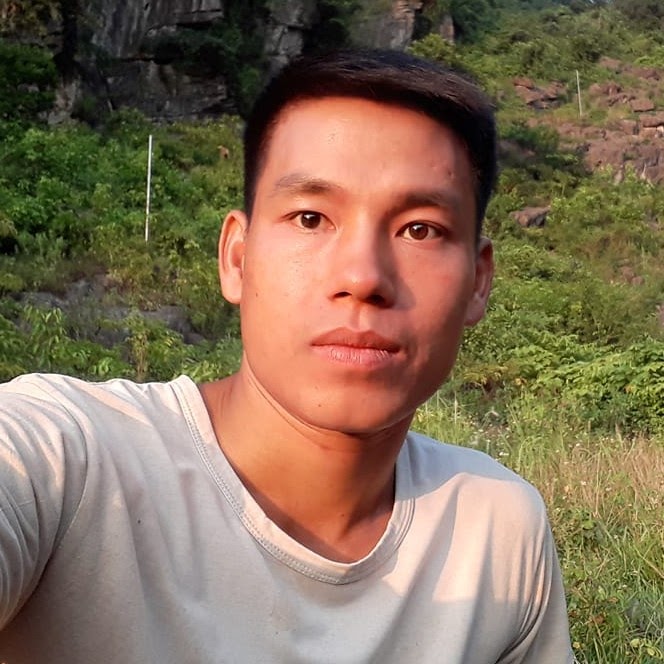 Trinh Ba Tu
Land rights activist Trinh Ba Tu was denied family visitation twice this month. The reason is not known. The last time that we heard about Tu, through his family in September, Tu was reportedly on a hunger strike to protest prison mistreatment. When Trinh Ba Khiem went to Prison No. 6 on October 5, he was told his son was being "disciplined" and not allowed visitation. When Khiem tried again on October 15 and inquired about Tu's health, he was told Tu was "normal."  It is not clear whether Tu has ended his hunger strike. Prison No. 6 in Nghe An Province is notorious for harsh treatment of political prisoners; at least two inmates have died after being jailed there in the last three years. BBC Vietnamese recently interviewed Trinh Thi Thao (Tu's sister), and Do Thi Thu (his brother Trinh Ba Phuong's wife). The video interview can be seen here (in Vietnamese only).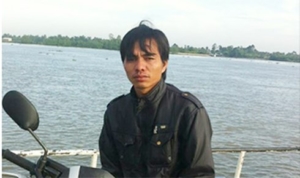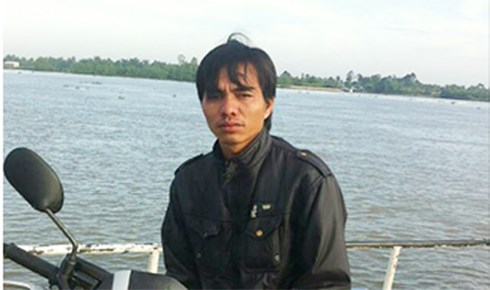 Nguyen Ngoc Anh
Political prisoner Nguyen Ngoc Anh told his wife over the phone on October 18 that he had been on a hunger strike at Xuan Loc Prison since October 17 to demand improvement in prison conditions. Nguyen Thi Chau said when she visited Anh on October 10, he said he'd been requesting to be moved to a different cell many times but was always denied. During the phone call, Anh said the current cell is damp and dark without electricity at night, causing his health to suffer. Xuan Loc is known for its harsh treatment of political prisoners.
Long An Provincial Police said they have sent all the DNA samples taken from Bong Lai Temple to the Criminal Science Institute for verification. Six members of the temple were scheduled to have their appeal hearings last week, but their trials were postponed at the very last minute due to objections from the lawyers for the defendants. The five men and one woman are accused of defaming the provincial police, a high-ranking member of the state-run Buddhist church, and Buddhism itself.
International Advocacy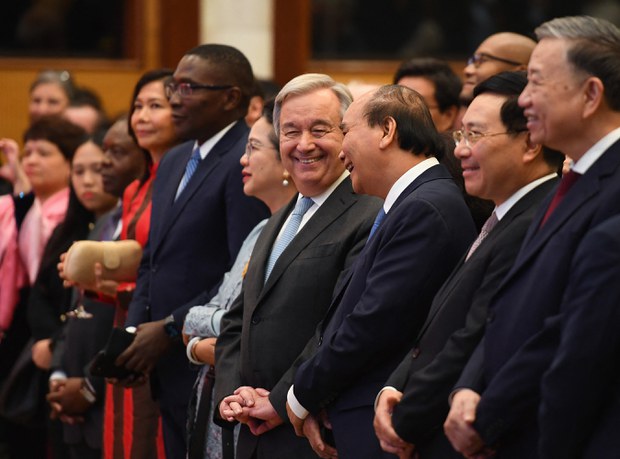 UN Secretary-General Guterres [center, left] and Vietnamese President Nguyen Xuan Phuc in Hanoi on October 21, 2022, Source: AFP via RFA
Ahead of his visit to Vietnam, an open letter co-authored by The 88 Project and 13 other human rights organizations was sent to UN Secretary-General, Antonio Guterres, urging him to request the release of four environmentalists imprisoned on alleged "tax evasion" charges. It is not known if the Secretary-General has read the letter, and if he has, whether he mentioned anything about the environmental activists to the Vietnamese authorities.
In his official remarks for the 45th anniversary of Vietnam's membership in the UN, Guterres congratulated Vietnam on its recent election to the Human Rights Council but otherwise mentioned human rights only in diplomatic terms that do not appear to put any pressure on the regime. Jessica Nguyen, The 88 Project's Advocacy Officer, notes: "[T]he U.N. agencies themselves have to improve their accountability in human rights issues in Vietnam, particularly [making themselves more accountable] to civil society organizations.
Freedom House has published its 2022 Freedom on the Net report– an annual survey and analysis of internet freedom around the world. In Asia, Japan ranks at the top with a score of 77 while Vietnam is near the bottom with a score of 22. Vietnam holds one of the worst scores globally, one that is unchanged from last year.
NEWS & ANALYSIS
"When it comes to human rights, we need all hands on deck," says new UN Human Rights Chief. United Nations; October 17, 2022: Türk said the mandate for the High Commissioner encompasses deep engagement with everyone, including governments, human rights defenders, civil society, as well as "very clearly speaking out when it is necessary. …It is so important in today's world that there is a distinctive voice of conscience, reason and wisdom in a fragmented world."
Vietnam Wants to Impose News Uniformity Even in Cyberspace – at What Cost? Dien Nguyen An Luong, Fulcrum; October 19, 2022: The "news-isation" of magazines and aggregated information websites has also served as the key reason for the Vietnamese government to rein in press organisations across the country as part of a controversial shake-up since 2019. Under this plan, the government prohibits all magazines and aggregated information websites from misleading the public into thinking that they operate as news outlets.
Human rights to be brought into national education. Vietnam News; October 21, 2022: A national conference was held on Wednesday to deploy the Prime Minister's decree on the implementation of a project to include human rights in the national education system. … Addressing the event, Thắng stressed the importance of the implementation of the decree after the Party Central Committee's sixth session approved a resolution on continuing to build and perfect a law-governed socialist state of Việt Nam, in which the principle of respecting, ensuring and protecting human rights has been highlighted as a key aspect.
IN CASE YOU MISSED IT
A study by the Watson Institute at Brown University titled Legacy of the "Dark" Side takes a deep look into the "the massive costs of U.S. unlawful transfers, secret detentions, and torture after September 11 … ultimately jeopardizing universal human rights protections for everyone."
© 2022 The 88 Project
https://the88project.org/wp-content/uploads/2022/10/UN-Sec-Gen-Guterres-and-President-Nguyen-Xuan-Phuc-10.21.22_AFP-RFA.jpeg
459
620
kayleedolen
https://the88project.org/wp-content/uploads/2019/01/88project.png
kayleedolen
2022-10-24 12:18:30
2022-10-24 12:18:30
Vietnam Free Expression Newsletter No. 40/2022 – Week of October 17-23