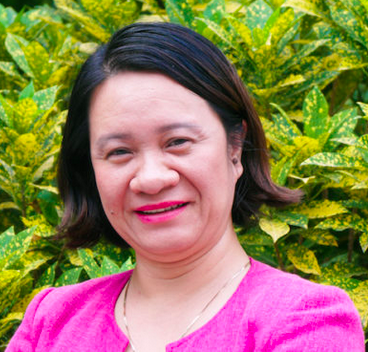 Press Vietnam to Release Four Environmental Human Rights Defenders: 15 Organizations Send Open Letter to UN Secretary-General Ahead of Vietnam Visit
Environmental human rights defender Nguy Thi Khanh (above) was sentenced to two years in prison earlier this year for "tax evasion"
The 88 Project joined 14 other human rights organizations in releasing an open letter to António Guterres, UN Secretary-General, ahead of his visit to Vietnam this week. The message was clear: Vietnam cannot continue its fight against climate change while locking up prominent environmental advocates.
"You have emphasized the importance of combatting climate change, but this cannot be achieved without the role of environmental rights defenders," the groups said. "During your trip, we urge you to publicly call on the Vietnamese government to release the four environmental human rights defenders who were sentenced on trumped-up charges of 'tax evasion' earlier this year."
The letter highlights a disturbing new wave of repression that has broadened to include wider reaches of Vietnam's already sparse civil society. The four defenders– Nguy Thi Khanh, Mai Phan Loi, Bach Hung Duong, and Dang Dinh Bach– are prominent NGO workers. "The United Nations should urgently press the Vietnamese government to end its policies and practices that are subverting rather than supporting human rights, and emphasize that there can be no progress on climate change and development without an active civil society that can freely exercise their rights to freedom of expression, association, and assembly."
In addition to releasing the four defenders, the groups also posed other recommendations for action, including: "Publicly urge Vietnam to clarify if, and in what circumstances, non-governmental development organisations are required to pay corporate tax."
Last week, Vietnam received 145 of 189 valid votes, becoming one of 14 countries elected by members of the UN General Assembly in New York to a three-year term on the Human Rights Council beginning on January 1, 2023. As the letter to Guterres points out, "We call on you to remind Vietnam that, as a newly elected member of the UN Human Rights Council, it has an obligation to uphold the highest human rights standards."
Read the full text of the letter, here.
© 2022 The 88 Project
https://the88project.org/wp-content/uploads/2022/06/Nguy_Thi_Khanh_.png
354
368
kayleedolen
https://the88project.org/wp-content/uploads/2019/01/88project.png
kayleedolen
2022-10-22 15:13:11
2022-10-22 15:13:11
Press Vietnam to Release Four Environmental Human Rights Defenders: 15 Organizations Send Open Letter to UN Secretary-General Ahead of Vietnam Visit