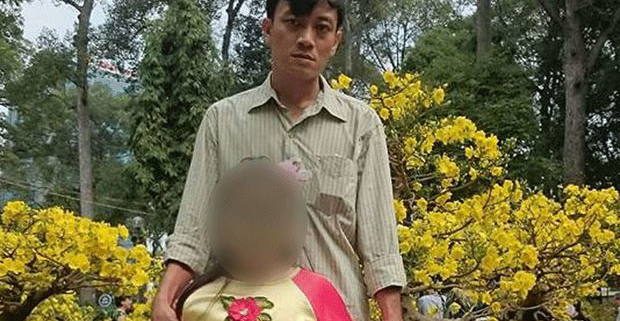 Vietnam Free Expression Newsletter No. 25/2020 – Week of June 15-21
Greetings from The 88 Project! We are bringing you news, analysis, and actions regarding human rights and civil society in Vietnam during the week of June 15-21. Amidst a crackdown on online expression and free press in recent weeks, police in Ho Chi Minh City this week arrested two men for their affiliation with a Facebook discussion group, and online commentator Nguyen Van Nghiem is set to face trial on June 23. An unsanctioned Cao Dai religious community is facing threats from the state-approved branch of the religion, and the Vietnamese National Assembly has agreed to review Ho Duy Hai's death row case. In international advocacy, read statements from several international stakeholders on the recent arrests of members of the Independent Journalists Association of Vietnam (IJAVN), as well as IJAVN's own statement on the arrest of their member Le Tuan last week. Also read our analysis of Ho Duy Hai's case and the crackdown against IJAVN and online commentators. And in case you missed it, watch our interview with former political prisoner Tran Thi Nga about her experience in prison and the effects of imprisonment on women and children. Take action by sharing a statement in support of IJAVN and press freedom in Vietnam. 
HUMAN RIGHTS & CIVIL SOCIETY
Political Prisoners
Huynh Anh Khoa and his daughter in a Facebook photo, via Radio Free Asia
Police in Ho Chi Minh City arrested Huynh Anh Khoa and Nguyen Dang Thuong on June 13 for their activities in an online discussion group. They have been charged with "abusing democratic freedoms" under Article 331 of the 2015 Criminal Code. Public security officers from the District 8 police department searched Khoa's home and forced him and his wife to sign three unspecified documents; he and Thuong are both reportedly now held at the detention center in District 8. Defend the Defenders reported that Khoa led a Facebook group with almost 50,000 users called Economic-Political Discussion. The group was closed down after the arrests.
On June 18, a Lam Dong court granted permission for Nguyen Duc Quoc Vuong's family to visit him, so Vuong's older brother and the attorney went to the detention center. The prison staff took the application but didn't allow them to see Vuong at that time. Popular Facebooker Vuong was arrested in September 2019 and is held in pre-trial detention on the charge of conducting "propaganda against the state" under Article 117 of the 2015 Criminal Code.
One June 23, the People's Court of Hoa Binh Province will try online commentator Nguyen Van Nghiem on the charge of conducting "propaganda against the state," under Article 117 of the 2015 Criminal Code. Nghiem was arrested in late 2019 for his Facebook posts and live-streams dealing with issues such as sovereignty, anti-corruption, and human rights. He faces between seven and 12 years in prison, if convicted. Ha Huy Son will serve as Nghiem's lawyer.
This week, we remember the birthdays and arrest anniversaries of the following political prisoners: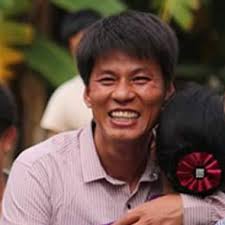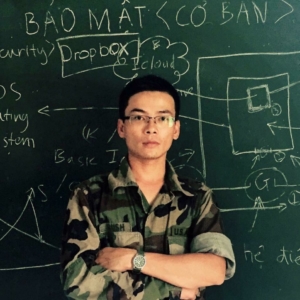 Community at Risk
A photo of the June 18 confrontation, via Radio Free Asia
On June 16 in Phu Yen Province, members of a state approved branch of the Cao Dai religious group tried to forcibly take possession of a temple occupied by an unsanctioned branch of the group. The state-backed group members also had the assistance of local police. After several hours of the unsanctioned members barricading themselves inside the temple, the dispute ended. Clashes over religious practices and sites are common in the country as the government officially only recognizes certain branches of religious groups. Cao Dai leader Hua Phi has been targeted by the police in recent years, including having his farm equipment burned and being prohibited from attending a human rights event with international representatives.
The Death Penalty
The judicial committee under Vietnam's National Assembly has agreed to review the case of Ho Duy Hai, a prisoner currently sentenced to death. Hai's case has been tied up in years of legal battles and his murder convcition has attracted international scrutiny. Legal scholars believe the case is riddled with irregularities. RFA reports that, "Observers have pointed to several procedural errors in Ho's case, including that it was largely based on a confession that he later recanted, saying he had been forced to do so by police during his detention. Additionally, prosecutors lacked crucial evidence, as no time of death for the two victims was ever established, fingerprints at the crime scene did not match Hai's, and the murder weapons were misplaced by the forensic team." The move by the Assembly comes after the Vietnamese Supreme Court denied an appeal of his death sentence last month.
International Advocacy

Le Huu Minh Tuan, Source IJAVN via RSF
In light of several high-profile arrests of journalists and other activists in recent weeks, several international human rights organizations have released statements urging the Vietnamese government to release these political prisoners and protect press freedom and other human rights. Below are recent actions by these groups. Plus, read the statement from the Independent Journalists Association of Vietnam on the recent arrest of member Le Huu Minh Tuan (available in Vietnamese and English).
Last week, the US government released its annual report on religious freedom across the globe. In it, they continue to list concerns for Vietnam's protection of religious freedom. The report states that, "Religious leaders, particularly those representing groups without official recognition or certificates of registration, reported various forms of government harassment – including physical assaults, arrests, prosecutions, monitoring, travel restrictions, and property seizure or destruction – and denials or no response to requests for registration and/or other permissions. In August Rah Lan Hip was sentenced to seven years in prison after being convicted of 'undermining the unity policy' when he encouraged ethnic minority Degar Protestants to resist government pressure to renounce their faith." The 88 Project currently records over 100 people at risk or in prison due to their activism for religious freedom.
NEWS & ANALYSIS
Background Brief: China Considers Countermeasures if Vietnam Takes South China Sea Legal Action, Carlyle A. Thayer, June 13, 2020: "Vietnamese officials have on several occasions made reference to the UN Charter. Generally, if China and Vietnam cannot resolve their dispute(s), or have exhausted bilateral negotiations, both parties would have to agree to resolve their dispute by the other means listed in Article 33 of the UN Charter. Arbitration and judicial settlement require the consent of both parties. In other words, Vietnam cannot unilaterally 'sue' China in an international tribunal. Failing mutual agreement, Vietnam could take its case to the UN Security Council where China has the right of veto."
Vietnam's judicial system on trial, Duy Dinh, East Asia Forum, June 16, 2020: "Despite a number of procedural violations as indicated in the petition of the SPP, the panel asserted that the procedural violations would not alter the outcome of the case. This decision has sparked public outrage. People have expressed their disappointment on social media and have raised questions about the panel covering up the wrongdoing of lower courts. Hundreds of articles and Facebook posts written by lawyers and legal scholars contend that the panel has failed to clarify doubts about the case. Its negligence in recognising and ignoring significant breaches of criminal procedure may set a dangerous legal precedent."
Leveraging Vietnam's COVID-19 Success, Trien Vinh Le and Huy Quynh Nguyen, The Diplomat, June 19, 2020: "To warrant success in the above approach, a public governance system should be revised accordingly. Specifically, the government may ease restrictions on freedom of expression, including public voice on the Chinese issues and more checks and balances on public governance. Reciprocally, further legitimacy could be earned by alleviating the peoples' concern and doubt on the fighting of corruption and protection of sovereignty and by improving foreign investments in quality and quantity."
Arrests, Suspension of Vietnam Media Signal Crackdown, An Hai, Voice of America, June 18, 2020: "A wave of arrests and a one-month publishing ban on a news site over its investigations into environmental damage signal that Vietnam is suppressing criticism ahead of the country's Party Congress, press freedom groups said.  On June 12, authorities charged Le Huu Minh Tuan, from the Independent Journalists Association of Vietnam, with 'opposing the state.' Le is the fourth member of the association to be arrested since the group's founder, Pham Chi Dung, was detained in November."
IN CASE YOU MISSED IT
The 88 Project had the opportunity to interview former political prisoner Tran Thi Nga about her experience as a political prisoner and mother, the effects of her imprisonment on her family, and systemic issues for other imprisoned women and their children. Nga's youngest child was only four years old when he witnessed his mother being arrested by the police in their own home. When Nga's husband was detained for questioning, their six year-old was also detained and was even separated from his father. Watch the full interview here.
TAKE ACTION
Take action this week by sharing one of the press releases/statements from international groups condemning the recent and broader crackdown on freedom of publication and dissent in recent weeks. Check out the "International Advocacy" section of the newsletter for more information.
© 2020 The 88 Project
https://the88project.org/wp-content/uploads/2020/06/Huynh-Anh-Khoa-and-daughter_Source-RFA.png
349
620
kayleedolen
https://the88project.org/wp-content/uploads/2019/01/88project.png
kayleedolen
2020-06-22 13:02:02
2020-06-22 13:06:16
Vietnam Free Expression Newsletter No. 25/2020 – Week of June 15-21