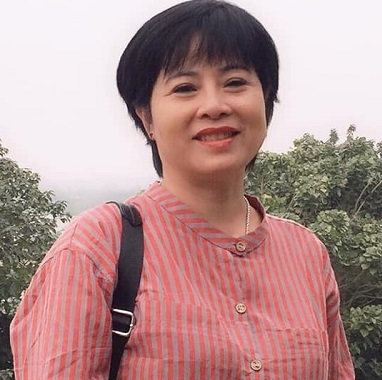 Vietnam Free Expression Newsletter No. 21/2022 – May 23-29
Greetings from The 88 Project. We bring you news, analysis, and actions regarding human rights and civil society in Vietnam during the week of May 23-29. A sixth person was arrested in connection with the Bong Lai Zen Temple case. A jailed 72-year-old independent journalist is having serious health issues. A recently freed and exiled political prisoner spoke out for the first time. Vietnam was found by the UN to have violated several international codes on civil rights. Another lawyer was attacked by police. Read a report from Amnesty International on death penalty executions and on torture and police abuse against arrested citizens. Human rights (or the lack thereof) help maintain a secret bond between Vietnam and Russia. There was an unprecedented display of defiance against China as Vietnam quietly honored the dead in the sea battle at Johnson Reef. Vietnam reaps economic benefits from China's pandemic-fighting strategy, becoming a more stable player in the global supply chain. Read an update on social activist Nguyen Thuy Hanh, who still awaits trial 13 months after her arrest. Lastly, watch a must-see video interview with the mother of a death row inmate trying to save her son whom she believes is innocent.
HUMAN RIGHTS & CIVIL SOCIETY
Political Prisoners
Nguyen Tuong Thuy
Nguyen Tuong Thuy, 72, is reportedly in failing health. A co-founder of the Vietnam Independent Journalists Association, Thuy was sentenced to 11 years in prison for "anti-State propaganda" in January 2021. Thuy's wife, Pham Thi Lan, told RFA that her husband is suffering from several ailments, including back pain, high blood pressure, scabies, and inflammatory bowel disease. She said officials at the detention center refused the family's request to have Thuy transferred to a medical facility for treatment, downplaying the severity of his illnesses.
On May 27, police arrested a sixth person from the home-based Bong Lai Zen Temple in Long An Province. Le Thanh Nhi Nguyen was taken into custody and charged with "abusing democratic freedoms." Two weeks ago, Cao Thi Cuc, the owner of the home where the temple is based, was also arrested. During a melee at the temple several months ago, Nhi Nguyen was hit in the face with bricks thrown by a woman named Chau Vinh Hoa, who later was convicted of assault and sentenced to two years in prison; however, her sentence was later reduced to four years of probation.

Ho Duc Hoa
Former political prisoner Ho Duc Hoa, who was released on the eve of Prime Minister Pham Minh Chinh's visit to Washington D.C. earlier this month, has given his first interview with RFA. Hoa describes the prison conditions and the struggles that he and his fellow inmates faced. Read his interview here.

Do Nam Trung
Do Nam Trung's wife posted on her Facebook page, Bong Tuyet, that Trung has been transferred from Bat Di Detention Center in Nam Dinh Province to Prison Camp No.5 in Thanh Hoa Province.
This week, we think of the birthdays and arrest anniversaries of the following political prisoners:

Phan Kim Khanh and Dang Hoang Minh
Student activist Phan Kim Khanh, birthday June 3, currently serving six years in prison on charges of conducting "anti-State propaganda"
Blogger Phan Cong Hai, birthday June 5, sentenced to five years in prison for spreading "anti-State propaganda"
Online commentator Dang Hoang Minh, arrested on June 2, 2021, and sentenced to seven years in prison for conducting "anti-State propaganda"
International Advocacy 
The UN Working Group on Arbitrary Detention has determined that Vietnam violated several articles of the International Covenant on Civil and Political Rights by imprisoning Nguyen Bao Tien, who is affiliated with the Liberal Publishing House. They are: Article 2(3), Article 19 and Article 14. The Group has sent its findings to the government of Vietnam requesting that Tien be released immediately. The Group's full report will be forthcoming.
The Vietnam Bar Federation has requested a formal investigation after attorney Le Hoang Tung's complaint that he was assaulted by a police investigator was dismissed. The Ho Chi Minh City police department insisted Tung was not punched and kicked by the investigator but was injured because he slipped and fell on his own — a typical response often used to deflect responsibility and shield law enforcement from wrongdoings.
Amnesty International has issued its annual report on state-sanctioned executions worldwide. Iran and Saudi Arabia lead the pack while in Asia Vietnam is second only to China in the number of executions. Read the report here.
NEWS & ANALYSIS
Vietnam keeps its death sentences quiet. Rights groups say it's one of the world's biggest executioners. Heather Chen, CNN; May 27, 2022: Vietnam is famously secretive about its use of capital punishment. However, rights groups believe it to be one of the biggest executioners in the world and the biggest in Southeast Asia. Previously classified government data made public and published in Vietnamese state media outlets in 2017 revealed 429 executions had taken place between 2013 and 2016 — putting the country behind only China and Iran in its use of the death penalty. A report released by Amnesty International this week found that global executions had risen by 20% as Covid-19 restrictions in countries eased. However, as in previous years, it did not include China and Vietnam where executions are regarded are state secrets.
Deadly confessions, the hidden abuse by Vietnam's police. Govi Snell, Southeast Asia Globe; May 27, 2022: Torture as an interrogation technique is driven by the rat race in Vietnam's police force where there is constant pressure to close cases quickly to get promoted, said Le Cong Dinh, a lawyer and human rights advocate who was jailed and then put under house arrest for critiquing Vietnam's ruling one-party government. Instead of investigating the evidence, police force their understanding of the crime onto a suspect. "If they rejected to cooperate with the police the result would be torture," Dinh said. "That's why some were tortured to death… The police try to hide the true facts of such cases. They try to explain in a different way about their death."
Vietnam and Russia's Political Alignment: More than Meets the Eye. Hoang Thi Ha, Darren Cheong, Fulcrum; May 25, 2022: Putin's authoritarian leadership fuelled Russia's pivot towards conservative voting on human rights issues at the UN. Accordingly, Vietnam and Russia became increasingly aligned on human rights-related resolutions with the share of their voting alignment jumping to 75 per cent between 2000 and 2020. In this period, there were only two resolutions (or 0.5 per cent) where the two countries voted in opposite directions — a sharp decrease from 12.9 per cent in the previous period (Figure 1). In contrast, the US and Vietnam voted similarly on only 4 per cent of the resolutions and diverged on the remaining 93 per cent.
Vietnam's rare commemoration of a deadly South China Sea battle is a quiet but direct message to Beijing. Benjamin Brimelow, Business Insider; May 24, 2022: Vietnam's official commemoration of the battle at Johnson South Reef this year was seen as an assertion of sovereignty and as a reminder of how Hanoi had defied its larger neighbor in the past — a message made necessary by Russia's attack on Ukraine. In the years since the battle, China has worked to turn the reefs and islands that it controls in the South China Sea into small fortresses. Through land reclamation, China has expanded existing features and built artificial islands to which it has deployed weapons and troops.
How Vietnam's economy benefits from China's pandemic policy. Rodion Ebbighausen, Deutsche Welle; May 27, 2022: Another challenge, especially with regard to investments from Germany and the EU, is Vietnam's authoritarian political structure. In its coalition agreement, the current German government has declared that it will pursue a "values-based foreign policy" that puts a greater emphasis on human rights. Germany's Due Diligence Act (also known as the Supply Chain Act) also places higher requirements on companies with regard to environmental protection and human rights. Although the act has been in force since 2021, it does not have to be implemented until after 2023, and then first in stages and depending on the size of the company in question.
IN CASE YOU MISSED IT

Nguyen Thuy Hanh
Thirteen months after her arrest, 
Nguyen Thuy Hanh 
still has not been allowed to see a lawyer. But she has been transferred to a mental health institute where her husband was finally allowed to visit her. The 88 Project has released an update on her situation, which you can read 
here
.
TAKE ACTION
Strongly recommended: Watch and share a riveting video interview with the mother of death row inmate Ho Duy Hai, with English subtitles, produced by The 88 Project.
© 2022 The 88 Project
https://the88project.org/wp-content/uploads/2021/04/Nguyen-Thuy-Hanh_Source-Facebook-Nguyen-Thuy-Hanh.jpg
380
382
kayleedolen
https://the88project.org/wp-content/uploads/2019/01/88project.png
kayleedolen
2022-05-30 13:34:28
2022-05-30 13:34:28
Vietnam Free Expression Newsletter No. 21/2022 – May 23-29