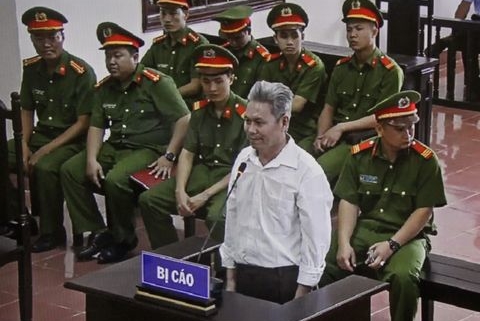 Teacher Dao Quang Thuc Died in Prison of a Brain Hemorrhage and Bronchitis After Two Years in Detention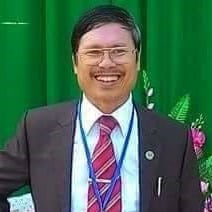 On International Human Rights Day, we received the sad news that Mr. Dao Quang Thuc, a patriotic and democracy-supporting teacher, passed away while serving his 13-year prison sentence for "subversion" at Prison Camp 6, Nghe An Province. 
Mr. Thuc's son, Dao Duy Tung, confirmed the news with Radio Free Asia Vietnamese. According to Mr. Tung, his father died from an official diagnosis of a brain hemorrhage and lung infection. Prison authorities transferred Thuc to a hospital on December 3, 2019, as he showed signs of pain, but only notified his family the day after the transfer. His family was able to go to take care of him in the hospital, but Thuc passed away a week after that. His family said that prior to his time in prison, he had never had these health issues. International human rights organizations such as Human Rights Watch called for a transparent and impartial investigation into his death and a public report issued about what happened to him. 
The family wishes to receive his body for a proper burial in their hometown, but the authorities have denied the request. Under official order, an autopsy has to be carried out. Thuc will have to be buried at the prison No. 6, and the family will only be able to receive his remains after three years. According to Article 56 of the Law on the Implementation of Criminal Judgments, "[i]n case the relatives or representatives of prisoners petition to receive the corpses or remains of prisoners at their own expenses, the prisons, detention camps or criminal judgment-executing agencies of the district public security may consider and resolve, unless there is evidence that allowing them to do so will affect the security, order, and environmental hygiene." Given that Mr. Thuc did not die of a contagious disease that might affect the "environmental hygiene," perhaps the concerns for "security" and "order" were the reason behind the refusal to let the family bring Thuc's body home, as though the authorities are still fearful of the activist and their impact on national security even after they have passed.
Dao Quang Thuc was an elementary school teacher. He was arrested under Article 79 on October 5, 2017, in Hoa Binh province, on charges of subversion. He was known as an outspoken but peaceful and cheerful dissenter. He often posted information that was critical of the regime, and he also peacefully participated in protests over the environment and territorial disputes with China. On September 19, 2018, he was sentenced to 13 years of imprisonment under Article 79 of the 1999 Criminal Code for "attempting to overthrow the people's government," an absurd charge given the nature of his actions. In June 2019, teacher Thuc and many others participated in a month-long hunger strike against the abusive treatment of the authorities, who had removed electric fans from the prison cells during a serious summer heat wave.
Thuc's death reminds the public of the fate of many other political prisoners including Truong Van Suong, Nguyen Van Trai, Huynh Anh Tri, Bui Dang Thuy, Dinh Dang Dinh, and most recently, Doan Dinh Nam, who also suffered mysterious deaths in the regime's prisons. 
© 2019 The 88 Project
***
Featured banner image: Dao Quang Thuc at his trial on September 19, 2018. Source: Vu Thi Ha/ Vietnam News Agency via AP
https://the88project.org/wp-content/uploads/2018/09/dao-quang-thuc-trial.jpg
341
480
kayleedolen
https://the88project.org/wp-content/uploads/2019/01/88project.png
kayleedolen
2019-12-11 01:36:32
2019-12-11 01:36:32
Teacher Dao Quang Thuc Died in Prison of a Brain Hemorrhage and Bronchitis After Two Years in Detention