Vietnam Free Expression Newsletter No. 42/2023 – Week of October 31-November 6
Greetings from Project88. We bring you news, analysis, and actions regarding human rights and civil society in Vietnam during the week of Oct. 31-Nov. 6.
"The achievement of closer ties between the U.S. and Vietnam has coincided with a significant increase in human rights abuses by the Vietnamese state against its own citizens. Far from promoting greater respect of human rights, as the relationship between the two countries has strengthened over the past decade, the human rights situation has deteriorated."
– Project88, submission to U.S. Dept of State ahead of the annual US-Vietnam Human Rights Dialogue, which took place in Washington D.C. this week
HUMAN RIGHTS & CIVIL SOCIETY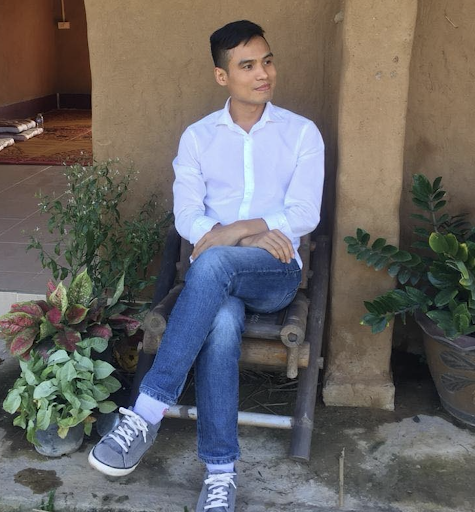 Dang Dinh Bach
Dang Dinh Bach's wife, Tran Phuong Thao, received a call from him on Oct. 30. Bach said prison conditions had not improved since the last call. He has not eaten prison food since Sept. 4. He still has not been given hot water to cook ramen; he can not even buy it at the canteen. He has to use cold water to make food with the bean flour the family sent him. The canteen limits what he can buy to 1.7 million dong ($70) a month. His diary, confiscated on Sept. 5, still has not been returned to him. At the beginning of the call, Bach gave Thao the names and ranks of the five officers listening in on the call so that she'd know whom to question should the call be cut off.
Le Thach Giang, 60, was sentenced by a court in Ninh Thuan Province to 42 months in prison for "abusing democratic freedoms." In 2022, Giang live streamed videos critical of local authorities that were allegedly false. On his Facebook account "The Brutal Authorities," Giang also criticized the Communist Party and Ho Chi Minh.
Hundreds of riot police in Thanh Hoa used violence to quell a protest by villagers in Nghi Loc  Commune in Thanh Hoa Province. The villagers opposed the building of a shipping dock in the area, citing unfair compensation. Eyewitnesses told RFA that the police came at 4 a.m., and after failing to remove the protesters, began hitting them with batons. Video clips show that about a dozen people sustained head and limb injuries, with some of them bleeding. Sixteen people were arrested; however, all of them were released two days later. The authorities said they would issue administrative fines against the protesters, but no one has been fined yet.
Several Montagnard Protestants in Dak Lak Province were allegedly detained without charge. Y Phuc Nie, Y Nuer Buon Dap, Y Thinh Nie, and Y Cung Nie were arrested on Oct. 31 and held at the Cu Mgar District Police Headquarters. On Nov. 3, Y Salemon Eban, a son of Y Cung Nie, was also arrested after he refused to let the police take away his laptop, according to his mother, Tuyen Eban. The men were released five days later, after allegedly being told to stop practicing their religion.
Human rights lawyer Dang Dinh Manh, who defended dozens of political prisoners in Vietnam and emigrated recently to the United States, alleges in the latest video on his Youtube Channel that he has been able to confirm that not only was prisoner Phan Tat Thanh kidnapped, but he was also taken to a secret police station disguised as a mini-hotel, where he was brutally tortured for several days. We have so far been unable to independently verify Manh's report.
International Advocacy
US-Vietnam Human Rights Dialogue
Project88 submitted an update on a number of human rights issues, including a crackdown on civil society and restrictions on foreign development aid, ahead of the annual US-Vietnam Human Rights Dialogue, held last week in Washington D.C. We also submitted recommendations on how the U.S. can advocate for concrete human rights improvements as it further develops its Comprehensive Strategic Partnership with Vietnam and the implementation plan for the country's $15.5 billion G7-backed Just Energy Transition Partnership.
Under Secretary Zeya's Remarks for 27th U.S.-Vietnam Human Rights Dialogue: We call on you to release prisoners of conscience, like Pham Doan Trang, a peaceful journalist, who remains in prison despite a deteriorating health condition.  … We also call on Vietnam to reduce burdensome bureaucratic restrictions on civil society, advance a digital ecosystem that respects free expression, and to create an enabling environment for domestic and foreign nongovernmental organizations, or social organizations. NGOs play a critical role in supporting government efforts to address pressing social problems, filling gaps in public services, and promoting civic engagement, including by minority ethnic and religious groups.
Country visit by the UN Special Rapporteur on the right to development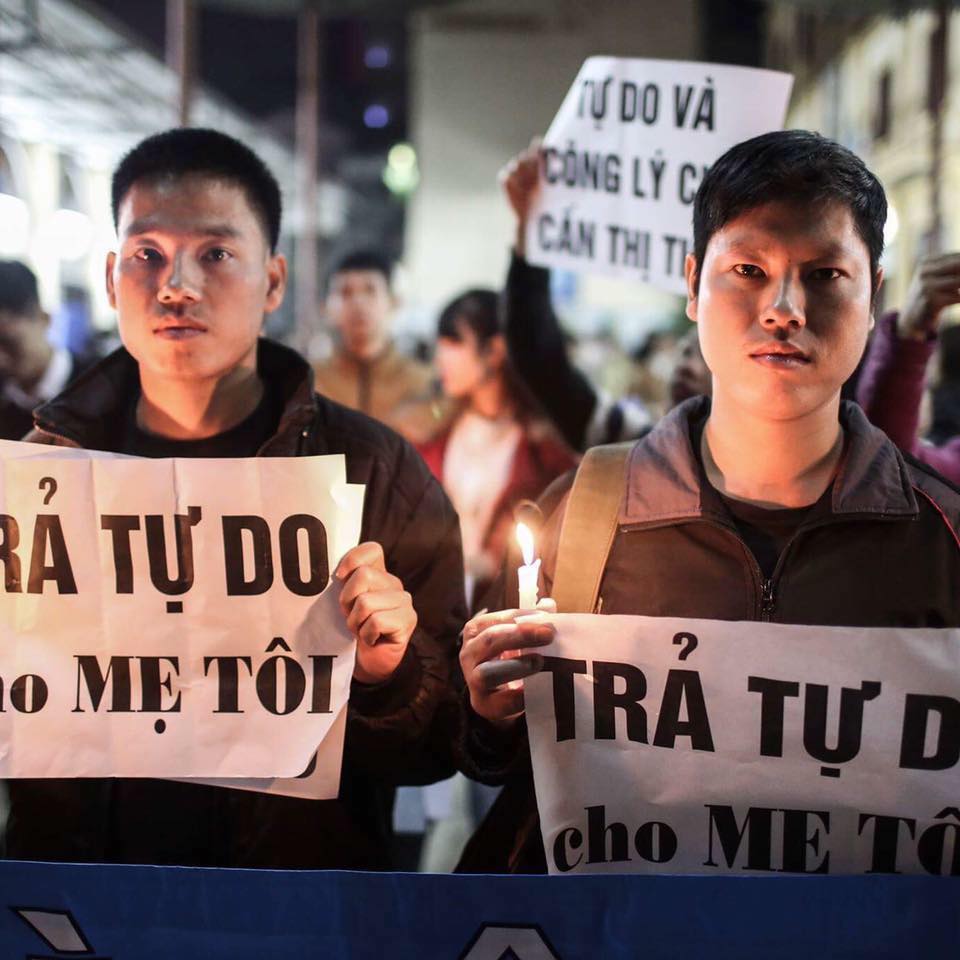 Brothers Trinh Ba Phuong (right) and Trinh Ba Tu
Do Thi Thu, the wife of political prisoner Trinh Ba Phuong, and Phuong's father Trinh Ba Khiem, met online with UN Special Rapporteur Surya Deva on Nov. 3. Surya Deva will also be visiting Vietnam on Nov. 6-15. Phuong's mother, Can Thi Theu, and his brother, Trinh Ba Tu, are also political prisoners, each serving an 8-year sentence for their land rights advocacy.
The United Nations Special Rapporteur on the right to development, Mr. Surya Deva's, upcoming official country visit to Vietnam from 6 to 15 November 2023 is a welcome opportunity to press the Vietnamese authorities on the relationship between internet freedom and the right to development. Internet freedom critical for the right to development. Article 19; November 2, 2023.
NEWS
Indonesia, Vietnam energy transition financing under G7-funded plans. Reuters; November 1, 2023: G7 members and partners have offered public funding of nearly $8.08 billion to Vietnam as part of the $15.5 billion pledge that G7 countries and partners made in December, according to documents finalised by donor countries in late October and reviewed by Reuters. However, of the offered public funding, only $321.5 million, or 2%, comes in the form of grants almost entirely from the European Union and EU states. Some $2.7 billion is in concessional loans at low interest, while most funds are in loans at market prices, which Vietnam has been reluctant to accept. The remaining $7.5 billion is expected to come from private investors in costly loans, but those investments hinge on regulatory reforms and the quality of specific projects.
Vietnamese decry construction on borders of Unesco site Ha Long Bay: 'killing everything'. South China Morning Post; November 7, 2023: A huge residential complex being built on the borders of Vietnam's Ha Long Bay prompted a public outcry in the Southeast Asian country on Monday, as concerns mount over human impacts that have degraded the Unesco World Heritage site. The bay, famed for its brilliant turquoise waters dotted with towering rainforest-topped limestone islands, is one of Vietnam's most popular tourist destinations, attracting more than seven million visitors last year.
Intel shelves planned chip operation expansion in Vietnam – source. Francesco Guarascio, Reuters; November 7, 2023: But shortly after Biden's visit, U.S. officials informed a select group of U.S. businessmen and experts that Intel had shelved an expansion plan, one of the participants in the meeting told Reuters. The source, who declined to be named because the information was confidential, said Intel had made that decision around July. The company did not say why it had called off the expansion, the person said, but a second source who attended two separate meetings in recent weeks between U.S. companies and top Vietnamese officials said Intel had raised concerns about the stability of power supplies and excessive bureaucracy.
ANALYSIS
© 2023 The 88 Project
https://the88project.org/wp-content/uploads/2017/01/15977089_1799682443626784_7659747046232042186_n.jpg
960
960
kayleedolen
https://the88project.org/wp-content/uploads/2019/01/88project.png
kayleedolen
2023-11-09 02:01:28
2023-11-09 02:01:28
Vietnam Free Expression Newsletter No. 42/2023 – Week of October 31-November 6