Vietnam Free Expression Newsletter No. 28/2023 – Week of July 25-31
Greetings from The 88 Project. We bring you news, analysis, and actions regarding human rights and civil society in Vietnam during the week of July 25-31.
A celebrated war veteran and physicist was sentenced to prison for his writings. A well known political prisoner has been subtly punished; another's life is in danger. Harassment against the wives of activists continues after their husbands have been imprisoned. Suits and countersuits in what should normally be civil cases result instead in criminal indictments. U.S. President Biden says Vietnam "desperately" wants to elevate ties. From "Barbie" to "Openheimer" to Blackpink, Vietnam's censorship department has had to work overtime to stay relevant.

HUMAN RIGHTS & CIVIL SOCIETY
Political Prisoners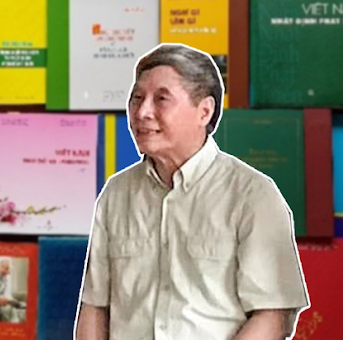 Nguyen Son Lo
Nguyen Son Lo, 74, former director of SENA (Southeast and North Asia) Institute of Research and Development, has been sentenced to three years in prison for "abusing democratic freedoms" (Article 331) and another two years for "abusing official position while conducting government business" (Article 356). Lo is a decorated veteran with a Ph.D. in physics. He has written a number of books advising the government on how to improve the economy. It appears that Lo's conviction is an attempt to silence anti-corruption voices. According to RFA: "On July 4 [2022], the Vietnam Union of Science and Technology Associations issued a decision to suspend the operations of the institute and take steps to abolish it, saying its establishment and operations violated regulations."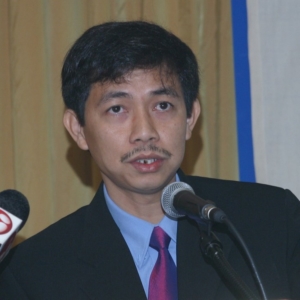 Tran Huynh Duy Thuc
Tran Huynh Duy Thuc's family told Project 88 that he has been subjected to renewed harassment such as confiscation of his blood pressure monitoring device, his battery-powered fan, and his reading light, which he needs for writing letters. Thuc said he would no longer wear the prison garb and asked the international community to raise the issue of his unlawful imprisonment with the government.
Nguyen Doan Quang Vien, 41, arrested in October 2021 and sentenced to 12 years in prison for "attempting to overthrow the government," based on Article 109, is allegedly having life-threatening health problems. Vien's wife, Nguyen Thi Dao, told RFA that her husband had tuberculosis even before his arrest, but that the lack of healthcare in prison has made his condition much worse.
Tra Vinh provincial police have arrested Thach Cuong, 36, and To Hoang Chuong, 37, and charged both men with "abuse of democratic freedoms" for postings and livestreams on social media deemed to insult the party and violate the interests of the government.
The family of Phan Tat Thanh, aka Black Aaron, told Project 88 that after a long period of searching, they finally found that he is being held at Chi Hoa prison in Ho Chi Minh City (HCMC). The former admin of the fanpage "Patriotic Diary" was detained on July 13 after he was "invited" to a police station on July 5 to answer some questions about a traffic incident. Until now, his family has not received any notification of or official explanation for his arrest. HCMC Police now say Thanh is charged with spreading "anti-state propaganda."
Nguyen Han Ni, a journalist, and Le Van Sy, an attorney in HCMC, will be charged with violating Article 17 of the Cybersecurity Law for publicizing personal information about Nguyen Phuong Hang, who is also a defendant in a defamation case based on Articles 155 and 156 of the Criminal Code. Hang sued Ni and Sy for untruthful claims that they made about her which they posted and streamed on social media.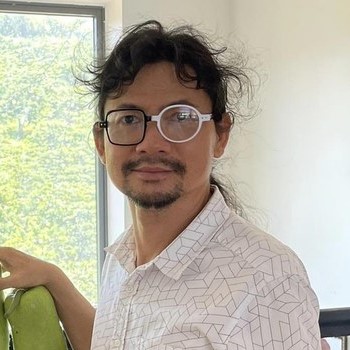 Duong Tuan Ngoc
Diem Ngoc, the wife of Duong Tuan Ngoc, who was arrested on July 16 and charged with disseminating "anti-state propaganda," told Project 88 that she received a summons from the Lam Dong provincial police for questioning on July 30.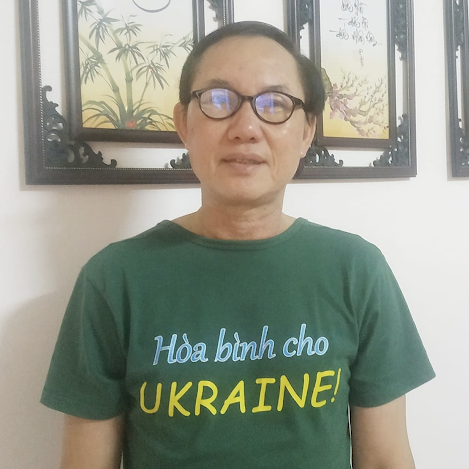 Dang Dang Phuoc
Ha Le, the wife of political prisoner Dang Dang Phuoc, also said she had received numerous summons from the Dak Lak police, which she called a form of harassment.
International Advocacy
The UN Special Rapporteur on Arbitrary Detention and several other human rights experts within the UN have sent a Joint Allegation Letter, which Project 88 provided input for, to the government of Vietnam regarding "administrative and judicial harassment of human rights defender Ms. Tran Phuong Thao, who is the wife of imprisoned environmental human rights defender Dang Dinh Bach."
The Human Rights Measurement Initiative (HRMI) has released its annual report on the global human rights picture. Using the Social and Economic Rights Fulfillment Index (SERF), HRMI ranks each country based on a set of criteria. Details about Vietnam's score can be found here.
NEWS
Biden says Vietnam leader wants to meet him at G20 to elevate ties. Reuters; July 28, 2023: "I got a call from the head of Vietnam, desperately wants to meet with me when I go to the G20. He wants to elevate us to a major partner, along with Russia and China," Biden told dozens of donors to his 2024 re-election campaign at an event in Freeport, Maine.
Vietnam Orders Social Media Firms to Cut 'Toxic' Content Using AI. VOA; July 28, 2023: Vietnam's demand that international social media firms use artificial intelligence to identify and remove "toxic" online content is part of an ever expanding and alarming campaign to pressure overseas platforms to suppress freedom of speech in the country, rights groups, experts and activists say.
BLACKPINK's Hanoi concerts back on after controversy over South China Sea map. Korea Times, July 26, 2023: The People's Council of Hanoi recently permitted the quartet to hold its concerts at the My Dinh National Stadium in Hanoi on July 29-30, according to Vietnamese media outlets, Tuesday. The authorization came shortly after some Vietnamese people launched a boycott against the group's shows over its Beijing-based concert organizer, iMe Entertainment's use of the disputed map on a promotional poster shared on its website earlier this month.
Nolan's 'Oppenheimer' is scheduled to be delayed by 2 weeks in Vietnam. Vietnam Post English, July 3, 2023: Replying to Youth Online on July 3, Nguyen Hoang Hai, content director of CJ CGV Vietnam, said that the publisher is planning to delay the movie's screening by 2 weeks. State-owned news source Youth also said that the National Film Classification and Appraisal Council has not yet finished appraising 'Oppenheimer' for any potentially controversial content.
ANALYSIS
It seems like an irrational decision, but the controversial propaganda machine helps the VCP gain nationalist points without confronting China in any official capacity. So Why Did the Authorities Ban "Barbie"? Son Nguyen, The Vietnamese; July 28, 2023.
Most Australians know Vietnam for its good food, picturesque beaches, and horrific wartime history. But many may not be aware that the Southeast Asian nation also has the notorious distinction of having more than 150 political prisoners, held for peaceful acts of free expression. Vietnam's Crackdown on Dissent. Elaine Pearson, Human Rights Watch; July 28, 2023.
Anyone with a dedicated device can scan this barcode and reveal detailed information about a person's life, such as the places they have traveled to with their vehicle carrying its unique license plate, the individuals they have interacted with using their identified phone number, as well as other identification data collected by Decree 53. Safeguarding Security or Infringing on Privacy? Vietnam's Social Media Account ID Proposal. Lee Nguyen, The Vietnamese; July 26, 2023
Has Vietnam Changed Its Tune on a Diplomatic Upgrade With the US? Sebastian Strangio, The Diplomat; July 31, 2023.
IN CASE YOU MISSED IT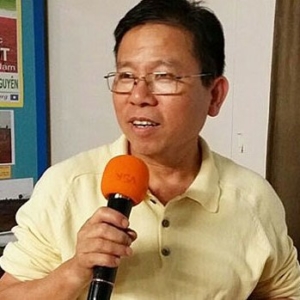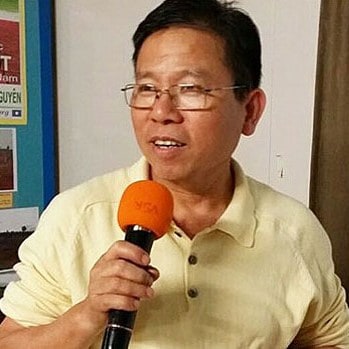 Chau Vam Kham
Radio Free Asia interviewed 74-year-old Australian citizen and democracy activist Chau Van Kham after his release from a Vietnamese prison last week. Activist says he'll continue to struggle for democracy in Vietnam. RFA; July 30, 2023.
© 2023 The 88 Project
https://the88project.org/wp-content/uploads/2020/12/Tran_Huynh_Duy_Thuc_5a446327ce292.jpg
737
736
kayleedolen
https://the88project.org/wp-content/uploads/2019/01/88project.png
kayleedolen
2023-08-03 00:42:23
2023-08-03 00:42:23
Vietnam Free Expression Newsletter No. 28/2023 – Week of July 25-31