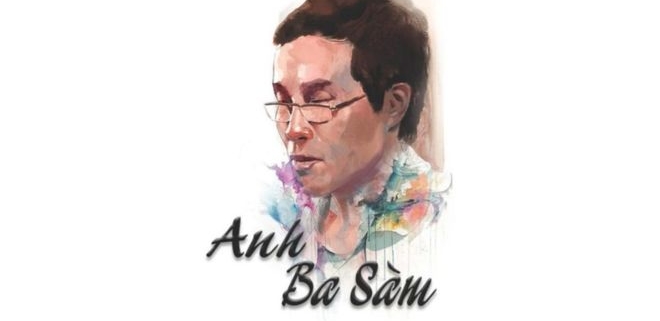 Vietnam Free Expression Newsletter No. 18/2019 – Week of April 29-May 5
Greetings from The 88 Project! Before presenting our regular news summary, we would like to make a special announcement. After months of hard work, we are excited to release our new website. The new website features additional tools and more information on activists at risk and political prisoners in Vietnam: An expanded Database of Persecuted Activists in Vietnam; an interactive Map of Human Rights Violations Incidents; and a News portal featuring latest news, analysis, newsletters, and translated materials from the ground. The Their Voices page features video interviews with activists in Vietnam, and the Take Action page compiles advocacy and assistance actions you can take to support the activists and their families. Read more about the new website and its features, here. We hope it will be useful for your work!
On to our summary of news, analysis, and actions regarding human rights and civil society in Vietnam during the week of April 29-May 5. Missing Facebooker Huynh Thi To Nga was located in police custody in Dong Nai province months after she was reported missing from the hospital she works at. Prominent blogger Nguyen Huu Vinh (aka Anh Ba Sam) was released on May 5 after completing his five-year prison sentence. And blogger and environmental activist Bach Hong Quyen has arrived in Canada after facing uncertain circumstances while applying for asylum in Thailand. This week, we remember Y Ngun Knul, a Montagnard Christian pastor, and five Hoa Hao Buddhists, on the anniversaries of their arrests. We also remember student activist Tran Hoang Phuc on his third birthday in prison. In international advocacy, read about the Khmer Krom ethnic group's advocacy for sovereignty and the latest report from the US Commission on International Religious Freedom, which ranks Vietnam again as a Tier 1 Country of Particular Concern. In the news, read about World Press Freedom Day, speculation about Vietnam's President's health situation, and more.
HUMAN RIGHTS & CIVIL SOCIETY
Prisoners of Conscience
Huynh Thi To Nga, a missing Facebooker and activist, has been located in police custody in Dong Nai province. She was feared abducted from the hospital she works at back in January. She will now face several months of pre-trial investigation. The authorities have denied her family's request to visit her in the detention center. Her brother, Huynh Minh Tam, was also detained in January. The charges against them both are still unknown.
Nguyen Huu Vinh and his wife in front of Prison no. 5, Thanh Hoa province, after the release on May 5, 2019. Source: Luat Khoa
Feature image: "Anh Ba Sam" book cover (Tre Publisher, 2016). Source: BBC Vietnamese
Blogger Nguyen Huu Vinh (aka Anh Ba Sam) was released on May 5 after completing his five-year prison sentence under Article 258 (1999 Criminal Code). During the 10 days leading to his release, the authorities had continuously questioned him on his plans after being released, and asked him to submit all of the notes he wrote in prison. Since the prison authorities could not provide any legal basis for such a request, Vinh refused to do so. The day before his release, prison staff went into his cell and confiscated more than 1000 pages of his personal notes. Nguyen Huu Vinh's blog "Anh Ba Sam," established in 2007, was the most famous news blog in Vietnam, and had changed the landscape of independent news reporting in the country up until his arrest in 2014.
This week, we remember Y Ngun Knul, a Montagnard Christian pastor. He was arrested on April 29, 2014 and later sentenced to 18 years in prison. We also remember the five Hoa Hao Buddhists arrested for hanging flags of the former government of South Vietnam. The five were sentenced to a total 19 years in prison after their arrests on April 30, 2017.

Tran Hoang Phuc, artwork by Dinh Truong Chinh
We also wish a happy birthday to Tran Hoang Phuc! As a student activist, he founded the Vietnamese Students for Human Rights Association. He was arrested in 2017 and sentenced to six years in prison. While in prison, he has advocated for and won more rights for prisoners.
Activists at Risk

Photo source: Front Line Defenders
After weeks of uncertainty, blogger Bach Hong Quyen has officially left Thailand for Canada. Observers feared Quyen could be deported back to Vietnam due to assisting fellow blogger and former political prisoner Truong Duy Nhat in attempting to apply for asylum in January. Nhat was abducted from Bangkok a day after attempting to seek asylum and was later located in a prison in Hanoi several weeks later. Quyen's wife and two of his children traveled to Canada in April; Quyen and his infant son arrived in Canada on May 3. Quyen is an environmental activist who fled Vietnam in 2017 after an arrest warrant was issued for him following a protest he organized in the aftermath of the Formosa toxic waste spill. Read his interview with Radio Free Asia, here.
International Advocacy
People belonging to southern Vietnam's Khmer Krom ethnic minority group are meeting with representatives in the Hague this week as they continue their advocacy campaign to obtain more rights and recognition in Vietnam. The group also met with US officials in Washington D.C. Voice of America reports, "Human Rights Watch (HRW) has documented what it calls serious human rights abuses committed against the Khmer Krom by the Vietnamese authorities, including the arrest of political dissidents. It has called on the European Union to suspend trade agreements with Vietnam until the situation improves." Thach Thuol is a Khmer Krom monk who advocates for the religious and cultural rights of his people; he was arrested in 2013 and sentenced to six years in prison. He is due for release from prison later this month.
Once again, in its annual report, the US Commission on International Religious Freedom has named Vietnam a Tier 1 Country of Particular Concern. While the Law on Belief and Religion made it easier for state-approved groups to operate, the reality for many other religious groups is one of uncertainty, harassment, and even imprisonment. Ethnic minority religious groups remain particularly vulnerable, and confiscation of religious land and contested land where religious people live is still a serious issue for many. Read USCRIF's recommendations to the US government, here.

May 3 was World Press Freedom Day. This day reminds us how important it is to defend the media from attacks on their independence. In Vietnam, dozens of journalist are currently experiencing suppression – find them in our database.
NEWS & ANALYSIS
Governments in Asia 'Celebrate' World Press Freedom Day While Suppressing Freedom of the Press: "According to an open letter to Facebook from 10 free expression and human rights organizations in Vietnam, the social networking behemoth has been blocking access to content on the request of the Vietnamese government. The letter said that Vietnam's 64 million Facebook users use Facebook as their primary news source, citing the absence of independent media within the country. 'On January 1, a restrictive 'cybersecurity' law went into effect in Vietnam but the desire of Vietnamese to stay connected and build community has not changed,' said the rights groups in the letter, signed by Reporters Without Borders, the Southeast Asian Press Alliance, Viet Tan and other groups."
Southeast Asia, the Frontline for a Free Press: "Perhaps the most shocking case of recent months is that of Truong Duy Nhat, a Vietnamese journalist and weekly Radio Free Asia contributor. In late January, Nhat disappeared from a shopping mall in Bangkok, Thailand, in an apparent abduction. A former prisoner of conscience who feared he was becoming a renewed target of the Vietnamese authorities, he had fled Vietnam weeks earlier and filed for asylum with the UN Refugee Agency in Bangkok, the day before he disappeared. Weeks later, Nhat resurfaced in a prison cell in Vietnam. His friends and family have not been allowed contact with him."
Nguyen Phu Trong: Where is the president of Vietnam?: "The leader of Vietnam has not been seen in public for nearly three weeks, fuelling speculation over his health. Nguyen Phu Trong, who is both president and head of the ruling Communist Party, vanished from the public eye after falling ill on 14 April. Speculation intensified on Friday when the 75-year-old was absent from the funeral of former president Le Duc Anh. State media have not explained why Mr Trong, who was due to preside over the state funeral, did not appear."
Vietnam: The President's Health — and the Country's — Could Be in Trouble: "Uncertainty over the health of Vietnam's supreme leader also risks creating uncertainty in the country's political landscape, especially given the unusual strength of Trong's position in the political system. In October 2018, Trong took on the unprecedented double role of both state and party leader. This consolidation of the country's longtime collective leadership has since helped stabilize Vietnamese politics by calming intraparty rivalries as the Communist Party heads into a leadership transition in 2021 (when Trong is due to retire).
TAKE ACTION
Visit the new Take Action section of our website to see how you can support free speech in Vietnam. In the Support Appeals section, read about international actions for political prisoners, activists at risk, and the families of those harassed and imprisoned. And in the Support The 88 Project section, read about ways you can support the continuation of our work here at The 88 Project.
Also, please consider contributing to the GoFundMe for Vi Tran. She recently suffered a brain aneurysm and has undergone several surgeries in Taiwan. Vi is the founder and principal author of The Vietnamese, an important news source focusing on human rights in Vietnam. The 88 Project often relies on the reporting of The Vietnamese in its own research.
© 2019 The 88 Project
https://the88project.org/wp-content/uploads/2019/05/Nguyen-Huu-Vinh-Book-cover-source-Le-Thi-Minh-Thuy.jpg
371
660
Huong Nguyen
https://the88project.org/wp-content/uploads/2019/01/88project.png
Huong Nguyen
2019-05-06 15:16:06
2019-05-06 15:16:06
Vietnam Free Expression Newsletter No. 18/2019 – Week of April 29-May 5