Vietnam Free Expression Newsletter No. 47/2022 – Week of December 12-18
Greetings from The 88 Project. We bring you news, analysis, and actions regarding human rights and civil society in Vietnam during the week of December 12-18. There will be no newsletter on December 26 or January 2. The newsletter will return on January 9. We wish a very happy holiday to all those celebrating special occasions this time of year.
After forcing a monk to start serving a prison sentence for "abusing democratic freedoms," Vietnam may now have one of the oldest convicted felons in the world. Vietnam receives $15.5 billion to help fight climate change even as it locks up environmental leaders. An activist has had his incommunicado pretrial detention period extended. Another independent Buddhist pagoda was demolished by government forces. Vietnam dismisses being on the US watchlist for violating religious freedom. A new study shows internet clampdowns affect trade negatively. Vietnam struggles in its fight against "trash" on the internet. Vietnam may buy more high tech weapons from the US as it tries to be less dependent on Russia.

HUMAN RIGHTS & CIVIL SOCIETY
Political Prisoners

Le Tung Van
Le Tung Van, the 92-year-old head monk at Bong Lai Temple was ordered by a court in Long An Province to begin serving his five-year prison sentence for "abusing democratic freedoms," according to his lawyer. This possibly makes Van one of the oldest convicted felons in the world. Van was accused by Thich Nhat Tu, a monk with the state-sanctioned Buddhist Church, of calling him "dumb as a cow." Le Tung Van is in frail health and can barely walk on his own.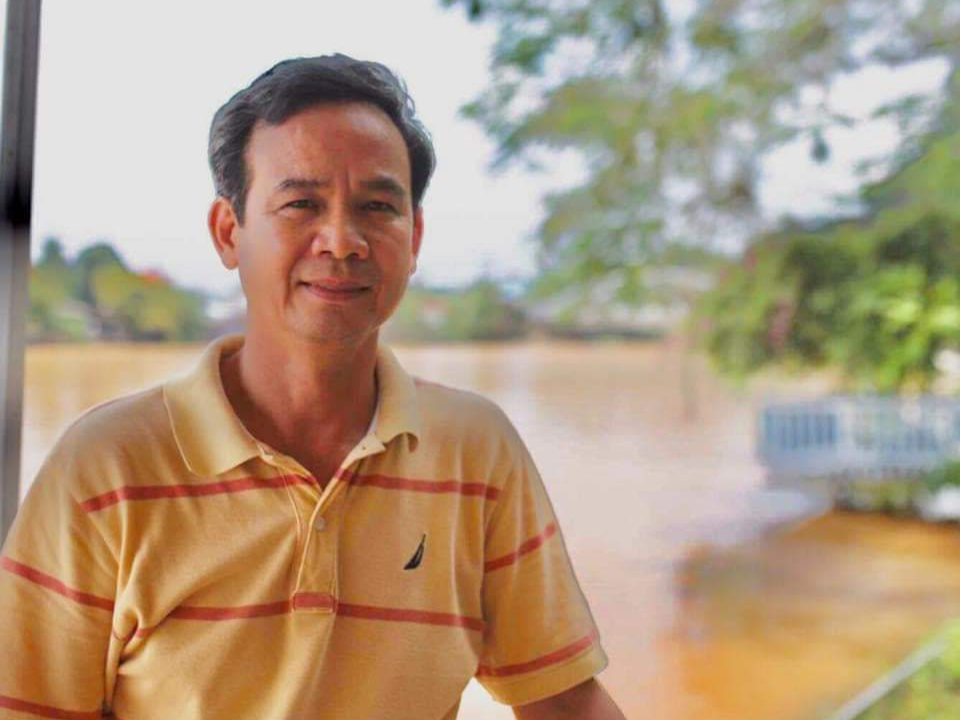 Tran Van Bang
War veteran Tran Van Bang (aka Tran Bang) is facing extended investigation, according to his lawyer Dang Dinh Manh. His family was told they could not visit him during the extension period of two months, nor could his lawyers talk to him until the investigation is completed. Arrested in March, Bang is accused of "anti-state propaganda" for 31 Facebook posts between 2016 and 2021. Bang has told his family he needs "urgent medical treatment."
At Risk
Authorities destroy Unified Church of Vietnam's Son Linh Pagoda. RFA; December 13, 2022: Police and dozens of local officials from Plei Kan town and Ngoc Hoi district descended on the Son Linh Pagoda in the early hours of Tuesday morning. By 11 a.m. the pagoda had been completely demolished. The abbot, Thich Nhat Phuoc, was visiting another pagoda in Vung Tau province, some 600 kilometers (373 miles) south, at the time. His mother, Ngoc Luong, who lives about 10 kilometers (6.2 miles) away, went to the pagoda when she heard it was being destroyed but was prevented from entering the area by the police.
International Advocacy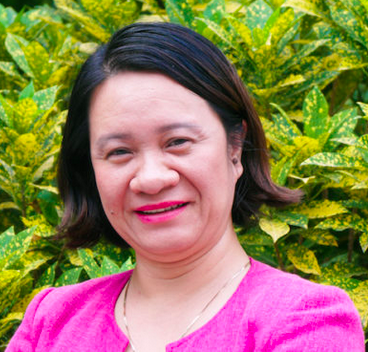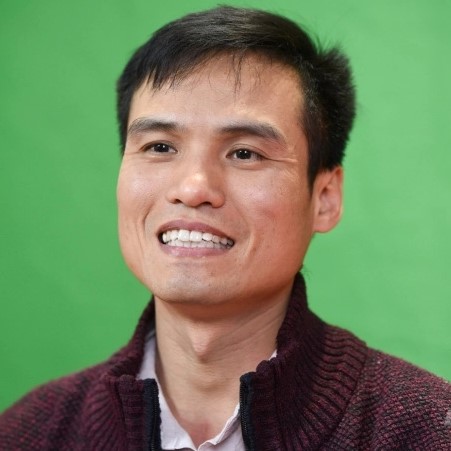 Nguyen Thi Khanh and Dang Dinh Bach, two environmental leaders currently imprisoned in Vietnam
A political declaration on Vietnam's Just Energy Transition Partnership was agreed upon by the Government of Vietnam and the International Partners Group, which includes the European Union and the governments of the United Kingdom, France, Germany, the United States, Italy, Canada, Japan, Norway and Denmark. "The Partnership will mobilise $15.5 billion of public and private finance to support Vietnam to achieve its ambitious Net Zero 2050 goal. Vietnam will do this by transitioning away from fossil fuels towards clean energy."
The spokesman for the UN Secretary General also made a statement about Vietnam's partnership with the International Partners Group.
The announcement comes despite Vietnam jailing four prominent environmental activists on charges of "tax evasion" within the past year. One, NGO leader Nguy Thi Khanh, was named by People In Need as one of the people unjustly imprisoned who need attention and advocacy.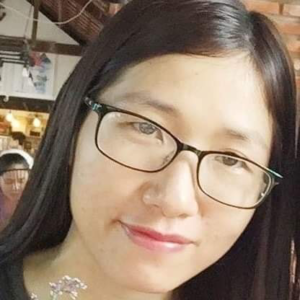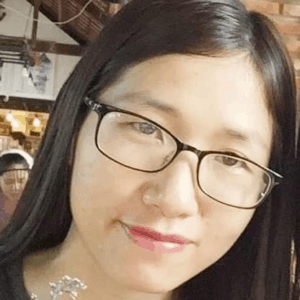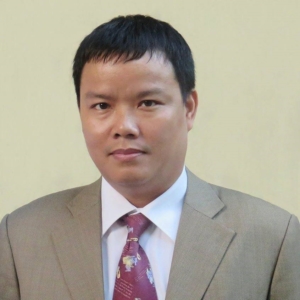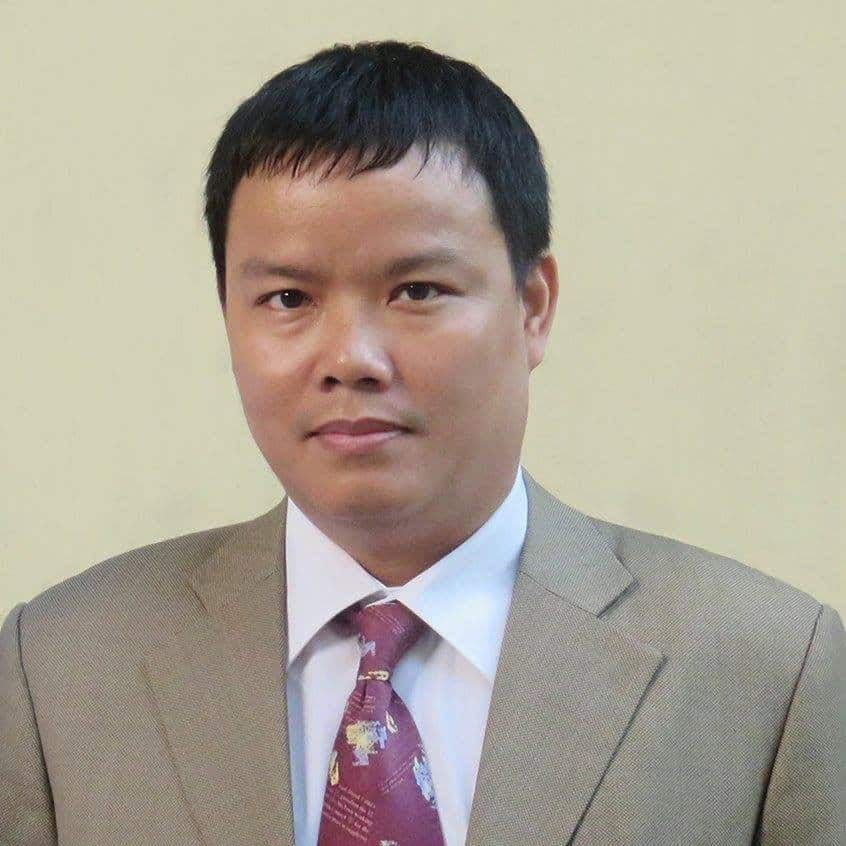 Tran Thi Tuyet Dieu and Le Anh Hung are two journalists currently imprisoned in Vietnam
Reporters Sans Frontiere has published its latest tally of imprisoned journalists worldwide. According to RSF: "More than half are jailed in just five countries: China, which remains 'the world's biggest jailer of journalists' with 110, followed by Myanmar (62), Iran (47), Vietnam (39) and Belarus (31)."
Human Rights Watch called on the government of Australia to "strengthen human rights in the Asia-Pacific. In the face of growing Chinese government influence and investment in the region, it's even more critical that the Australian government take concrete steps to uphold democracy, rule of law, transparency, and accountability in the Asia-Pacific, and invest in development aid that supports civil society organizations."
NEWS & ANALYSIS
Vietnam dismisses US move to put country on religious freedom 'watch list'. RFA; December 16, 2022: The United States placed Vietnam along with Algeria, the Central African Republic and Comoros on its Special Watch List for engaging in or tolerating severe violations of religious freedom. The designation means the U.S. does not consider the four nations' violations against religious freedom widespread or severe enough to label them Countries of Particular Concern, but the State Department will monitor them closely for future inclusion.
Data curbs from Vietnam to Indonesia to hit trade by up to 9%. Lien Hoang, Nikkei Asia; December 12, 2022: Internet crackdowns from Vietnam to Bangladesh cause self-inflicted economic harm by raising the cost of doing business and risk cutting trade by up to 9% in some of Asia's investment destinations, a think tank says. Countries that force companies to store data on local servers — an increasingly common policy among Asian governments — are chasing a "false allure of data nationalism" that only increases import and other business expenses, says a report by the Information Technology and Innovation Foundation released on Monday.
Vietnam's Shaky Crusade Against Online 'Trash Culture'. Le Nguyen Duy Hau, The Diplomat; December 15, 2022: According to ABEI's head, under this campaign, domestic and international brands will be fined for advertising on blacklisted channels – websites, social media accounts, content channels, and community pages – described by ABEI as "harmful." Meanwhile, a priority "whitelist" of licensed channels will also be circulated, though ABEI will retain the power to blacklist a whitelisted channel within hours. The campaign is ambitious, but it raises many questions, chiefly given that recent probes into online content have appeared to depend more on public sentiment than hard rules. The shaky approach of the campaign, together with the proposed harsh punishments, may bring more harm than good, undermining the rule of law and notions of social fairness.
U.S. defence companies in talks to sell Vietnam helicopters, drones. Francesco Guarascio, Reuters; December 15, 2022: Military deals with the U.S. face many potential hurdles, including that Washington might block arms sales over human rights; concerns about the impact on Hanoi's tense relations with China; high costs; and whether U.S.-made systems can be integrated with Vietnam's legacy weapons, analysts said. The person who attended the meetings said the companies offered a range of military gear and had "promising" discussions about non-lethal equipment, including helicopters for internal security, plus drones, radars and other systems to keep watch on the air, the sea and space.
Vietnam places market logic above workers' rights. Angie Ngoc Tran, East Asia Forum; December 16, 2022: One lesson for other Southeast Asian countries is to promote robust independent labour unions. Vietnam has not yet ratified International Labour Organization Convention 87 on Freedom of Association. This would introduce competition with the one union in Vietnam — the Vietnamese General Confederation of Labour — in order to facilitate the most effective workers' weapon — strikes. This would allow workers to effectively bargain with management when the state turns a blind eye to their plight.
© 2022 The 88 Project
https://the88project.org/wp-content/uploads/2022/03/Tran-Van-Bang_Source-Thanh-Nien.png
720
960
kayleedolen
https://the88project.org/wp-content/uploads/2019/01/88project.png
kayleedolen
2022-12-19 18:35:45
2022-12-19 18:35:45
Vietnam Free Expression Newsletter No. 47/2022 – Week of December 12-18