Vietnam Free Expression Newsletter No. 20/2023 – Week of May 16-22
Greetings from The 88 Project. We bring you news, analysis, and actions regarding human rights and civil society in Vietnam during the week of May 16-22.
Energy issues dominate this week's news as international organizations continue calling for the release of imprisoned environmental activists, even as the government releases the latest power development master plan that basically agrees with the environmental views of the activists. One of those activists– Dang Dinh Bach– continues his hunger strike to demand justice. The UN Working Group on Arbitrary Detention has also just ruled that Bach's imprisonment is arbitrary. Project 88's groundbreaking report on The Vietnam Four— which is now available in Vietnamese— continues to gain traction among international human rights defenders. Meanwhile, yet another person was charged with violating Article 331. And Bui Tuan Lam faces trial this week. Take action in support of Dang Dinh Bach and his family as they face potential seizure of their home.

HUMAN RIGHTS & CIVIL SOCIETY
Political Prisoners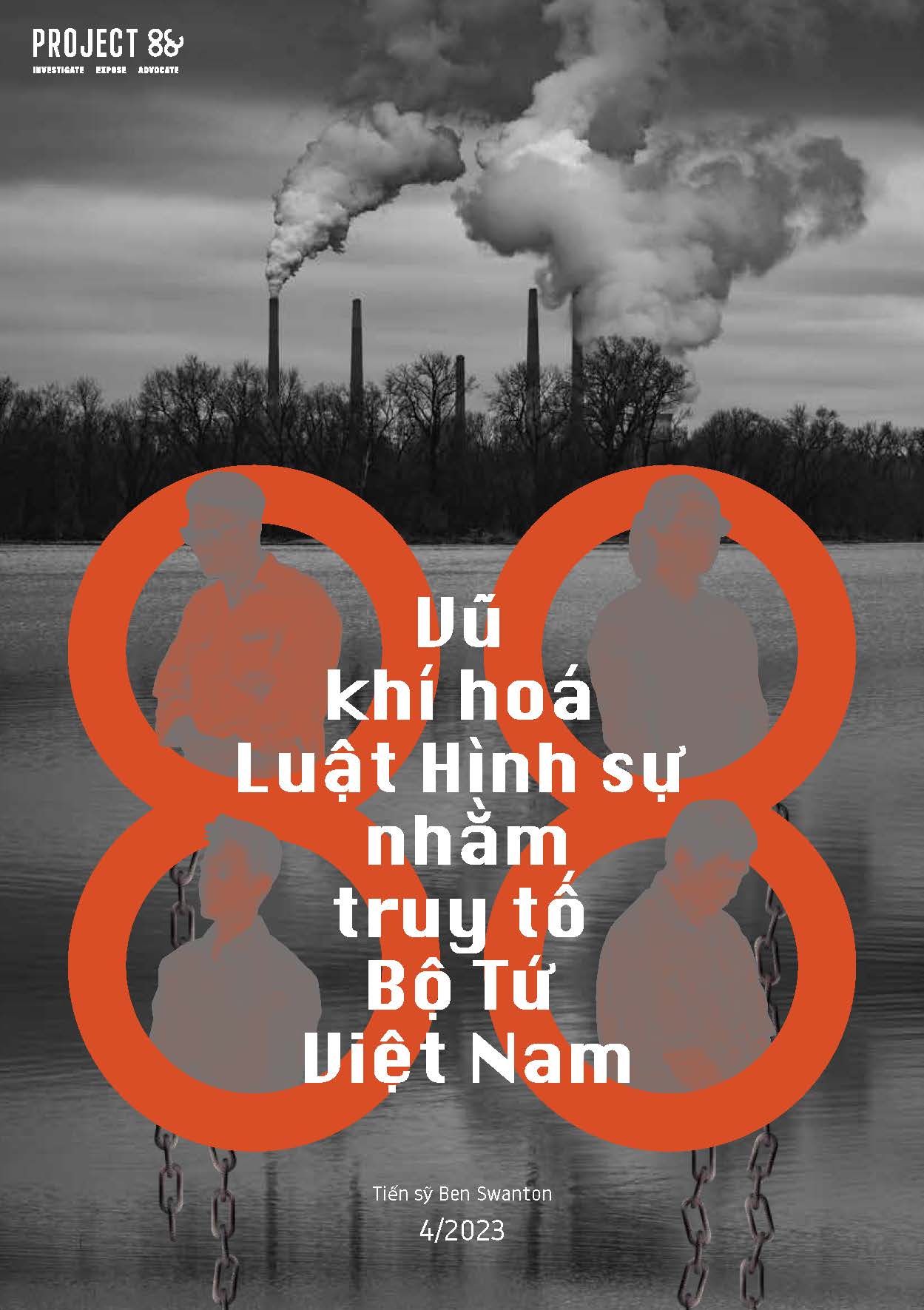 The Vietnamese version of Project 88's report on the Vietnam Four is now available and can be found here.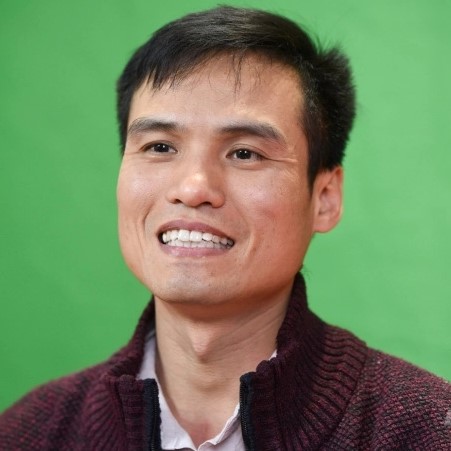 Dang Dinh Bach
One of the four profiled in the report – Dang Dinh Bach–  has maintained his vow to begin a full hunger strike starting June 24  to coincide with the two year anniversary of his wrongful arrest and imprisonment. Phuong Thao, his wife, told the BBC that at their last visit she saw that her husband had lost at least 10 kg. She recalled that when the police came to their house to arrest Bach, they also took away his personal belongings, such as a computer, phone etc., without showing any warrant whatsoever.
In another BBC interview, Kate Holcombe of ELAW (Environmental Law Alliance Worldwide) said that Bach's conviction is not consistent with international law and that Vietnam's tax laws are too vague. The article also draws from Project 88's latest report – Weaponization of the Law – to illustrate the highly unusual circumstances around the arrests of "The Vietnam Four."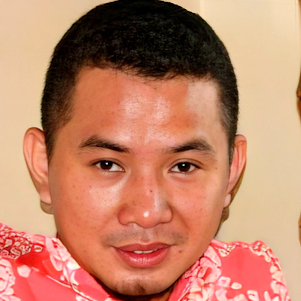 Bui Tuan Lam
Bui Tuan Lam, a noodle seller, will be put on trial on May 25. Famously known for imitating Salt Bae in his videos that appear to mock a high-ranking government official, Lam is charged with "anti-state propaganda."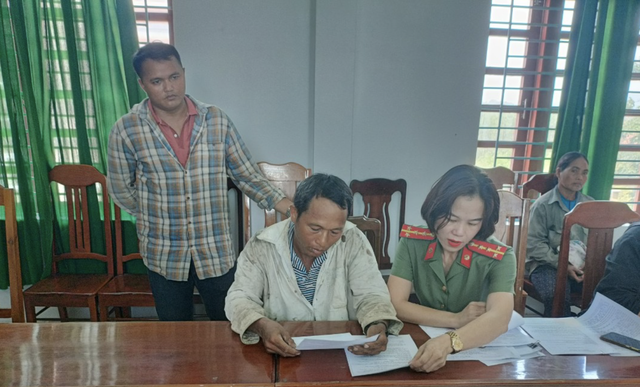 Nay Y Blang (second from left) at the police station, Source: Phu Yen police via Thanh Nhien
On May 18, police in Phu Yen Province arrested Nay Y Blang for "abusing democratic freedoms." Blang, an ethnic minority Protestant from Ea Lam village, met with a representative from the U.S. Consulate in August last year. The following month, he was scheduled to meet a group of U.S. State Department officials in charge of religious issues. According to RFA, the meeting never took place because Blang was detained by police at a bus station in Tuy Hoa Province. From then until the time of his arrest, Blang and his family have been continually harassed by local police, who accused him of spreading falsehoods about religious repression.
International Advocacy
The UN Working Group on Arbitrary Detention, in an opinion largely shaped by a submission from Project 88, has ruled that Dang Dinh Bach's arrest and detention were arbitrary and details Bach's prolonged incommunicado detention period and lack of due process at trial. The Group concludes its report drawing parallels between Bach's case and others in Vietnam, saying: "Many of these cases follow a familiar pattern of arrest that does not comply with international norms, lengthy detention pending trial with no access to judicial review, denial of access to legal counsel, incommunicado detention, prosecution under vaguely worded criminal offences for the peaceful exercise of human rights, a brief closed trial at which due process is not observed, disproportionate sentencing, and denial of access to the outside world."
An international coalition of climate justice and human rights organizations plans to launch a relay hunger strike from May 24 to June 24 to show solidarity with imprisoned environmental lawyer Dang Dinh Bach.
Amnesty International released its annual report on the use of the death penalty worldwide, noting that at least 1200 people are known to currently be under death sentences in Vietnam. They also note that, "Secrecy surrounding figures and limited access to information in China, North Korea and Viet Nam, as well as lack of transparency in several other countries, made it impossible to verify reports and assess the true extent of the use of the death penalty in the region."
After nearly half a year since Vietnam was asked to answer to the UN Special Rapporteurs about its treatment of the Khmer Krom indigenous community, the government finally gave a response which can be neatly summarized by this statement: "In other words, in Viet Nam, there is no concept of indigenous peoples."
Common Dreams issued a statement congratulating Nguy Thi Khanh on her early release, calling the government's case against her "spurious tax evasion charges."
NEWS & ANALYSIS
Why does the G7 summit have 16 seats at the table? John Power, Al Jazeera; 2023.05.20: This year, leaders from 16 countries, plus the EU, are attending the three-day summit. Apart from the G7 members and the EU, leaders are attending from India, Brazil, Indonesia, Vietnam, Australia, South Korea and Comoros and Cook Islands – the latter two also representing the African Union and Pacific Islands Forum, respectively, as their current chairs. … While Russia's trade with G7 countries has plummeted, China, India and Turkey have picked up much of the slack through increased imports of Russian coal, oil and gas.
PM Chinh addresses G7 expanded Summit's 2nd session. VNA; 2023.05.21: The Vietnamese PM suggested that it is necessary to take a creative approach to mobilizing diverse financial sources, focusing on public-private partnership (PPP), mixed-finance associated with the participation of the private sector, and foreign investment. As for Vietnam, he affirmed the country's determination to achieve the goal of bringing net emissions to zero by 2050 even though Vietnam is still a developing country in transition and experiencing difficulties due to wars. PM Chinh emphasized his support for Japan's initiative – Asia Zero Emission Community (AZEC) and suggested that G7 countries and partners continue to accompany Vietnam in implementing the agreement on Just Energy Transition Partnership (JETP).
Vietnam land 'reforms' won't cede communist control. Toan Le, Asia Times; 2023.05.19: Vietnam is undergoing a consultation process to amend its Land Law and the related Housing Law, amid declining consumer and investor confidence in Vietnam's real estate market following rising interest rates and the arrests of two well-known property tycoons. Vietnam's land, housing and real estate laws are publicly perceived as confusing and complex. A resolution of the Communist Party's Central Committee issued on June 16, 2022, raised public hopes when it stated that the new laws should harmonize the interests of the people, investors and the state.
Vietnam's Anti-corruption Campaign: Economic and Political Impacts. Nguyen Khac Giang, ISEAS; 2023.05.18: The campaign has had some positive impacts on the economy, including reducing the informal costs of doing business, streamlining bureaucratic processes in certain business sectors, and breaking down some entrenched interest groups to create a fairer business environment. However, the campaign has also generated some negative consequences, such as slowdowns in the bureaucratic system and disruptions in critical services such as medical treatment and vehicle registration. The campaign also helps strengthen the dominance of internal affairs institutions in Vietnamese politics and its effects may be felt in the CPV's succession politics ahead of its 14th National Congress in 2026.
IN CASE YOU MISSED IT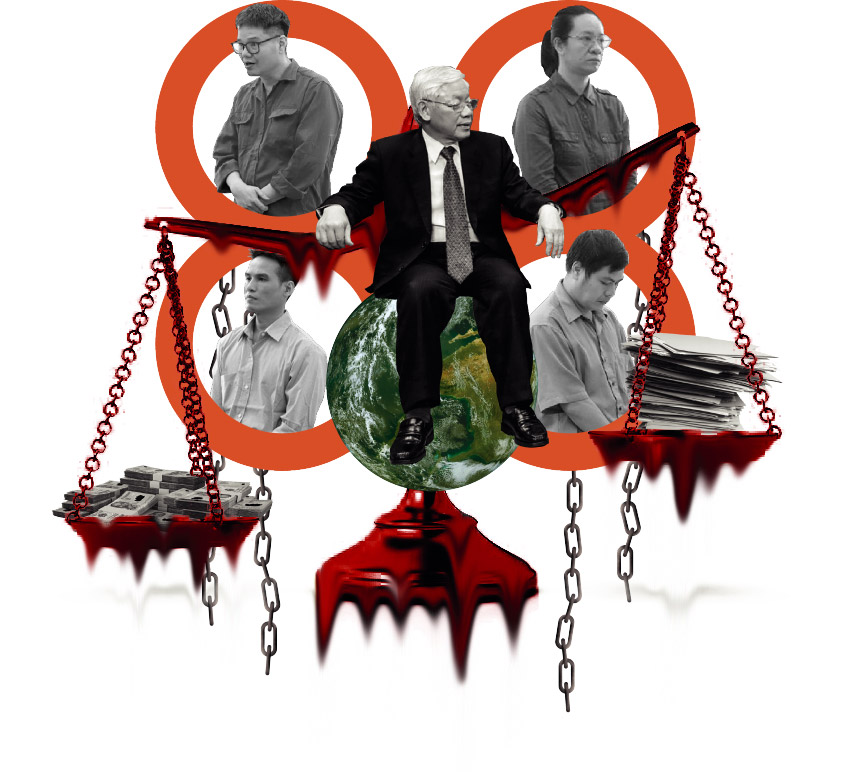 Above, clockwise from top right: Nguy Thi Khanh, Bach Hung Duong, Dang Dinh Bach, and Mai Phan Loi are the Vietnam Four — four NGO and climate leaders imprisoned on politically-motivated charges of tax evasion. Khanh was recently released early from prison, while Duong, Bach, and Loi remain behind bars.
Vietnam's latest Power Development Plan VIII has this to say about coal: "Only continue to carry out projects already in the adjusted Power Development Plan VII and under construction until 2030. Orientation toward converting fuel to biomass and ammonia with plants that have been in operation for 20 years when prices become suitable. Stop operating plants with a lifespan of more than 40 years if fuel conversion is not possible." And "Orientation toward no longer using coal for power generation by 2050, completely converting fuel to biomass and ammonia." If true, this phasing out of coal is in line with what the Vietnam Four were advocating for before they were imprisoned.
TAKE ACTION
Imprisoned environmental leader Dang Dinh Bach's family is facing ongoing harassment, including forcible seizure of their assets and potentially their home. Bach is currently on a partial hunger strike to protest his unjust imprisonment and has vowed to begin a full hunger strike to the death starting on June 24, the second anniversary of his arrest.
Please share the letter and the family's calls for assistance.
© 2023 The 88 Project
https://the88project.org/wp-content/uploads/2023/05/Nay-Y-Blang-at-police-station_Phu-Yen-police-via-Thanh-Nien.png
387
640
kayleedolen
https://the88project.org/wp-content/uploads/2019/01/88project.png
kayleedolen
2023-05-23 19:06:37
2023-05-23 19:06:37
Vietnam Free Expression Newsletter No. 20/2023 – Week of May 16-22