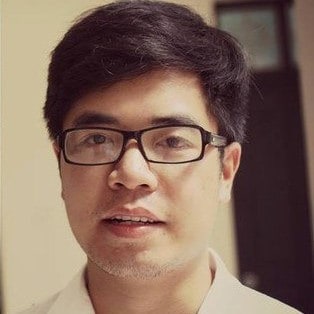 Phan Kim Khanh's Father's Open Letter: "Khanh's Health Was Badly Deteriorated"
In one of my visits to Khanh, I saw that Khanh's health was badly deteriorated. Khanh told me that he was under extreme pressure and badly treated by the prison guards. The officials have prohibited Khanh from reading the Bible and English books. Furthermore, since the day that Khanh appealed, the officials threaten that he would be moved to an isolated cell and not able to receive family visits, mail and supplies if Khanh does not co-operate with them and stop appealing. (Phan Van Dung)
___________________
May 13, 2019
To Whom It May Concern
RE: CURRENT SITUATION PRISONER OF CONSCIENCE PHAN KIM KHANH
I am the father of Phan Kim Khanh, a young university student who has been convicted and imprisoned for "conducting anti-state propaganda", a crime under Article 88 of Vietnam's 1999 Penal Code since October 25, 2017.
Khanh was a student in his final year at the International Relations Faculty of the University of Thai Nguyen. He was an active student at the University and was serving as a secretary of the University's Students Association. In 2015, Khanh was among the top 10 students who received scholarships to attend a training course at the U.S. Embassy for members of The Young Southeast Asian Leaders Initiative (YSEALI).
From 2015, Khanh established and administered two websites baothamnhung.com (Anti-corruption Newspaper) and www.vietnamweek.net (Vietnam Weekly), exposing government officials' corruption in the country and promoting democracy, pluralism, and free press.
In 2017, Khanh was arrested on 21st March by Thai Nguyen Provincial Police. He was detained in Thai Nguyen Detention Centre until 25 October 2017 for investigation. The first time that Khanh was allowed to seek legal assistance was in September 2017. I was not able to talk to my son in person until December, 2017.
Khanh was tried and convicted on October 25, 2017 after a four-hour hearing in The People's Court of Thai Nguyen. The sentence was six years of imprisonment and four years under house arrest. Khanh was then sent back to his prison cell in Thai Nguyen. He was not allowed to have any contact with his lawyer or his family. Within days after the conviction, Khanh wrote his appeal and gave it to the officials of Thai Nguyen Detention Centre, where he was held. However, the officials never lodged his appeal to the Court of Appeal, as requested by Khanh.
On January 10, 2018, Khanh was transferred to Ba Sao Prison in Ha Nam without notice to my family. I did not know until Khanh sent a letter to us. In one of my visits to Khanh, I saw that Khanh's health was badly deteriorated. Khanh told me that he was under extreme pressure and badly treated by the prison guards. The officials have prohibited Khanh from reading the Bible and English books. Furthermore, since the day that Khanh appealed, the officials threaten that he would be moved to an isolated cell and not able to receive family visits, mail and supplies if Khanh does not co-operate with them and stop appealing.
I strongly believe that my son's conviction is wrong and unfair. Khanh was only trying the report the wrongdoings of the government officials and promoting changes for a better Vietnam.
Khanh is a young activist who is being deprived of a future and opportunities to learn, develop and play an active role in the country's development.
I ask for your help to save my son from the unfair conviction and the ruthless treatment by the prisoner guards.
I appreciate your consideration for my son very much.
Yours faithfully,
Phan Van Dung
https://the88project.org/wp-content/uploads/2018/10/pham-kim-khanh_square.jpg
314
314
Huong Nguyen
https://the88project.org/wp-content/uploads/2019/01/88project.png
Huong Nguyen
2019-05-21 08:00:10
2019-05-21 02:40:20
Phan Kim Khanh's Father's Open Letter: "Khanh's Health Was Badly Deteriorated"