Vietnam Free Expression Newsletter No.9/2019 – Week of February 25-March 3
Featured Image: Nguyen Van Hoa, Portrait by Liset Celie for The 88 Project
Greetings from The 88 Project! We are bringing you news, analysis, and actions regarding human rights and civil society in Vietnam during the week of February 25-March 3. Political prisoner Nguyen Van Hoa has been on a hunger strike since February 22, in protest of the authorities' refusal to submit his formal complaints regarding his treatment while imprisoned. Luu Van Vinh and his co-defendants are still waiting for their appeal trial, almost two months since it was postponed. Vinh is suffering from high blood pressure. And imprisoned journalist Truong Minh Duc is experiencing health problems as well. This week, we remember Vu Quang Thuan and Nguyen Van Dien, blogging partners who were sentenced to eight and 6.5 years in prison for making videos with themes such as human rights and democracy. We also remember former teacher Dao Quang Thuc on his birthday; he is serving a 13-year sentence. Many activists were at risk this week as authorities rolled out extensive surveillance measures in the context of Donald Trump and Kim Jong Un's summit in Hanoi. The summit yielded no public discourse on human rights in Vietnam, nor apparent mention of detained US citizen Michael Nguyen. In news and analysis, read reactions to the political summit and its relationship to human rights and media participation in Vietnam. In case you missed it, Hien Phap constitutional rights group member Tran Thanh Phuong has been detained without charges since September 2018. And fellow Hien Phap member Le Minh The will face trial this week, on March 6, under the charge of "abusing democratic freedoms." Take action for Vietnamese political prisoners and activists by donating to The Conscience Fund, which is managed by activists inside Vietnam.
Please subscribe to the newsletter!
HUMAN RIGHTS & CIVIL SOCIETY
Prisoners of Conscience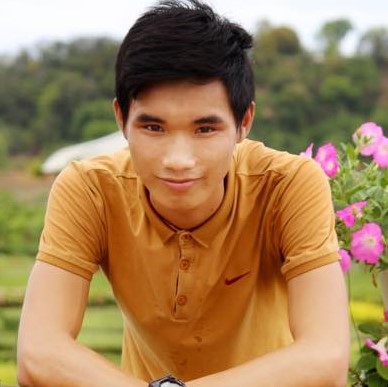 Political prisoner 
Nguyen Van Hoa
 is 
on a hunger strike
, as reported by Hoa's sister. Hoa is held at An Diem Detention Center and wants to meet with a priest. He 
began the strike on February 22
. Hoa's sister released a 
letter
, which elaborates on the reasons for the hunger strike, including authorities' refusal to send Hoa's complaint letter regarding the abuse he suffered while being detained. The letter, written February 11, 2019, denounces eight officers who kidnapped Hoa on January 11, 2017 and detained him in Hong Linh Town for nine days. During that time, Hoa was beaten and confessed under duress. In the trial against 
Le Dinh Luong
 in August 2018, Hoa was summoned as a witness and was again tortured after refusing to testify against Luong. Hoa, a freelance journalist, was arrested at age 22 after he filmed protests in the aftermath of the Formosa environmental disaster, and was sentenced to seven years in prison.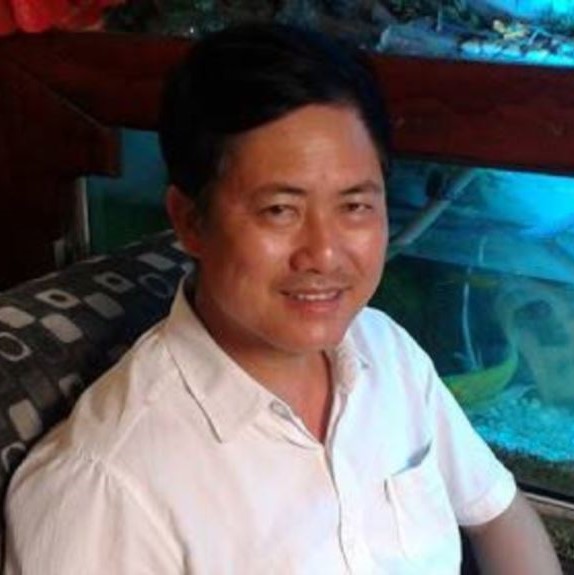 After their usual meeting was delayed by one week, 
Le Thi Thap was able to meet
 her husband, 
Luu Van Vinh
, at Chi Hoa Detention Center on February 27. Vinh's blood pressure has been high, causing recent dizziness. Vinh told her that his one-month detention order expired on February 12, 2019, 
which was issued after his original appeal trial on January 12 was postponed
. The next morning, the court sent him and his four co-defendants an Indefinite Detention Order, and no new appeal date has been set. No matter how long the appeal trial will be delayed, Vinh and his colleagues affirmed they will not cancel their appeal petition. Vinh was arrested in 2016 for protesting Chinese activity in the South China Sea and the toxic Formosa spill and for belonging to a civil society group, the Coalition for Self-Determination for Vietnamese People. He was sentenced to 15 years in prison.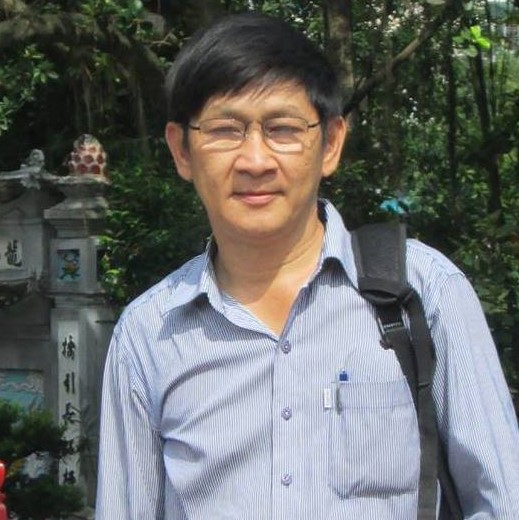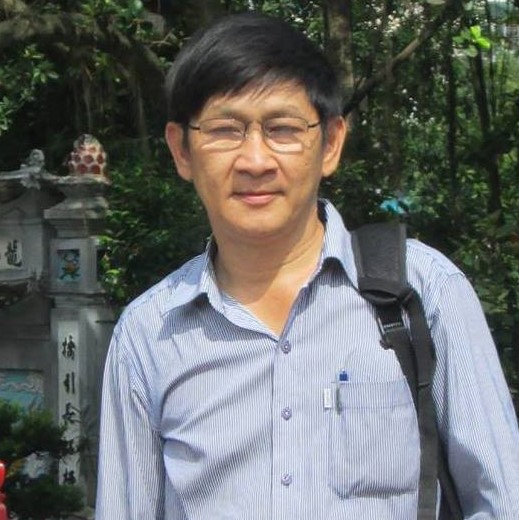 On February 26, 2019, Nguyen Thi Kim Thanh went to visit her husband 
Truong Minh Duc
 at Detention Center Number 6, Thanh Chuong District, Nghe An Province. Before their meeting in the afternoon, a detention officer watched Thanh closely. Duc was 
said to look unhealthy and thinner
. His diseases, especially blood pressure and heart disease, have worsened because Duc was worried about his family after not hearing any news about them. He told his wife to bring him a glucometer to check for diabetes, which might be causing his tiredness and weight loss. Truong Minh Duc is a journalist and member of the Brotherhood for Democracy; he is serving a 12-year prison sentence.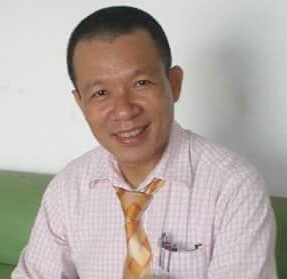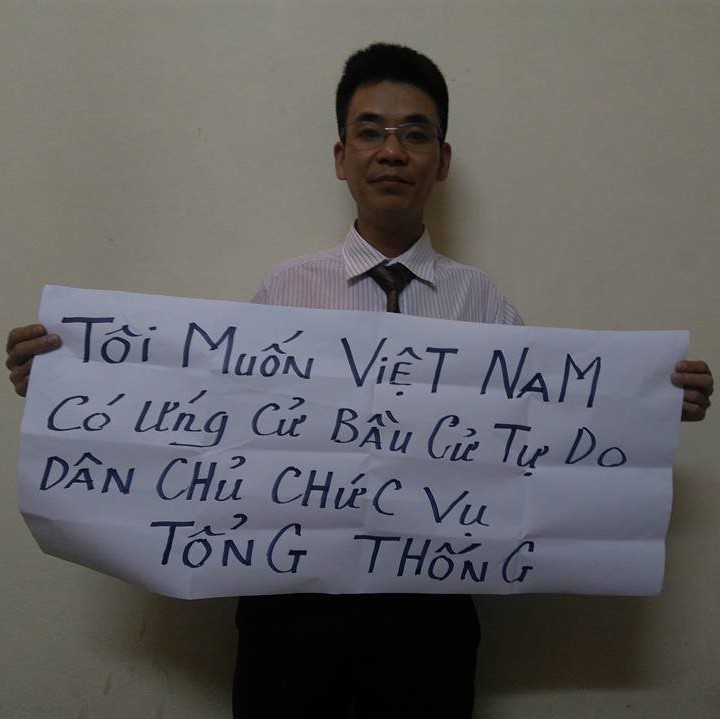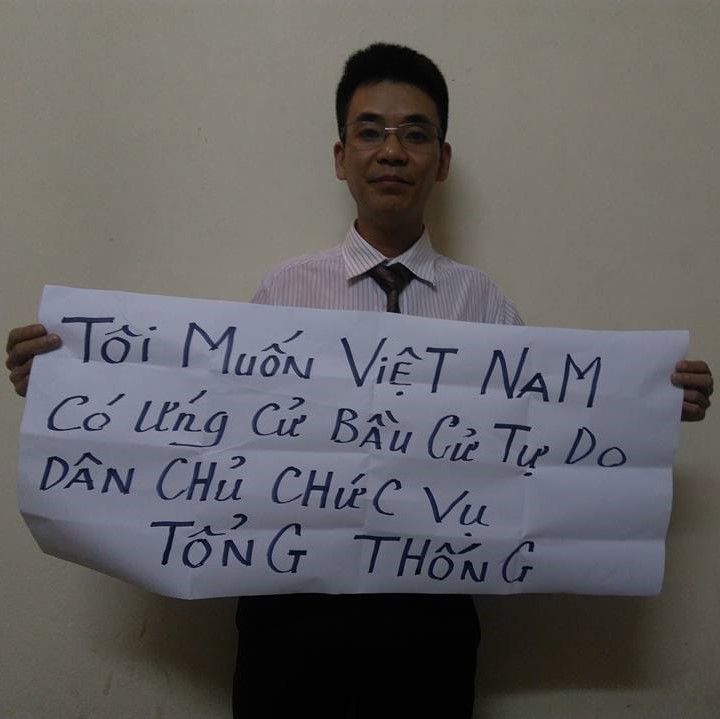 This week, we remember video bloggers
Vu Quang Thuan
 (left) and 
Nguyen Van Dien
 (right) on the second anniversary of their arrests. Members of the National Movement to Revive Vietnam, they were sentenced for making videos with alleged "anti-state" content. They were arrested on March 3, 2017. Thuan was sentenced to eight years in prison and Dien to 6.5.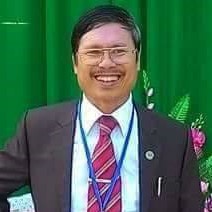 February 28 was former teacher 
Dao Quang Thuc
's birthday. He was arrested in 2017 and sentenced to 14 yrs in prison (reduced to 13 on appeal) on charges of subversion for his online postings and peaceful participation in protests. His family alleges he has been tortured in prison.
Activists at Risk
Dozens of activists were harassed during Donald Trump and Kim Jong Un's summit this week in Hanoi. To prevent activists from protesting during the summit, 
a large security and police force was mobilized to provide surveillance
 in front many activists' houses. Lawyer Nguyen Van Mieng's wife revealed that the area security force came to their house on the morning of February 25, 2019 and questioned them if Mieng had slept at home the night before.
Another case is Ngo Duy Quyen, Le Thi Cong Nhan's husband. He said that police guarded his house in Hanoi and followed him to the market, standing just three meters away from him. On the morning of February 25, 2019, Pham Thanh Nghien also said that the authorities had installed a camera near her home, directed right at her accommodations. Police also detained Nguyen Quang Khai (Facebook name Khai Nguyen) in Dong Nai Province on February 26 and questioned him for ten hours. He had shared a photo on his Facebook page of himself welcoming Trump to Vietnam.
Many other activists such as To Oanh, Nguyen Duc Giang, Phan Dac Lu, Pham Dinh Trong, Nguyen Tuong Thuy, Le Dung, Truong Dung, and Van Le faced similar surveillance situations. Some of them were told not to go out to watch the political summit. Authorities detained people in Ho Chi Minh City, even though none of the summit activities occurred there.  According to Reuters, dissident singer Mai Khoi posted a video in protest of Trump's visit. The caption read, "Peace on you, Trump," perhaps in connection to the banner she held up in public during his 2017 visit, which read "Piss on you Trump."
While in Vietnam, Trump did not openly mention the case of Michael Nguyen, a US citizen who has been detained there since July 2018. In general, Trump praised Vietnam's economic success and never publicly raised human rights concerns. Trump's visit to Vietnam also came at the same time as an announcement that the Phan Chau Trinh Culture Foundation will soon have to close.
NEWS & ANALYSIS
Repression and abuse behind Vietnam's peace facade
: "As the international spectacle of US-North Korea peace talks takes place in the Vietnamese capital, the international media represented by as many as 3,000 or so visiting journalists has largely ignored Vietnam's persecuted pro-democracy movement. Dispatches from the summit have mainly referred to Vietnam as either an economic miracle that North Korea could one day potentially replicate, or as a novelty for the many reporters who have never previously visited the country. But the ruling Communist Party's ironclad grip and power and abysmal human rights record is not easily overlooked. Vietnam's media is almost entirely state-dominated, while independent bloggers who criticize the regime are routinely arrested or threatened. In recent years, civil society organizations that had begun to build nationwide chapters have since been demolished by the state."
In Little Saigon, the Trump-Kim summit spurs a call for human rights in Vietnam: "Demonstrators — totaling more than 400 by dinnertime — cited Nguyen's case and pleaded for the release of hundreds of political prisoners suffering behind bars in their country. 'Innocent people should not be jailed. We call on Vietnam to release all the prisoners of conscience who are punished just because they express their beliefs,' said Diep Bui, a nanny from San Jose, wearing a tunic bearing the face of Tran Huynh Duy Thuc, a blogger and democracy activist who has spent more than 10 birthdays behind bars."
After Unpredictable Trump Meeting, Kim Returns to Scripted Form in Vietnam: "Calling Vietnam's human rights record 'deplorable,' the joint chairmen of the Congressional Caucus on Vietnam wrote a letter to Mr. Trump last month, urging him to raise with Vietnam's leaders the country's restrictive new cybersecurity law and the detention of Americans. There was no indication that Mr. Trump had raised human rights with the Vietnamese leadership when they met on Wednesday — or with Mr. Kim. Instead, he complimented his hosts on the nation's economic transformation."
All is well, according to Vietnam's media: "In Vietnam, where independent media outlets are routinely closed or journalists hounded by authorities, state-run newspapers dominate the media landscape, allowing the Communist Party to carefully manage what locals read about current affairs. One Vietnamese journalist, who asked not to be named and who writes for a state-run newspaper, said he had been instructed to report only on positive comments made by US or North Korean officials about Vietnam, and to report on how much foreign journalists enjoyed their visit."
IN CASE YOU MISSED IT
Tran Thanh Phuong
 has been detained in Vietnam since September 2018. He was arrested as part of a crackdown on Hien Phap, a constitutional rights group, ahead of planned protests for Vietnam's Independence Day. Phuong's wife, Le Thi Khanh, has not been able to see him since the early days of his arrest, and she is only permitted to send food once every two months. Authorities have tried to summon Phuong and Khanh's teenage daughter for questioning. Charges against Phuong are still unknown. Khanh believes he was expressing his rights in line with Vietnam's Constitution. Read more on this case, from 
The Vietnamese
.
COMING UP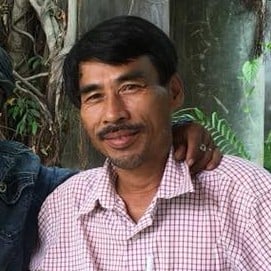 The People's court of Binh Thuy Ward, Can Tho Province will hold Le Minh The's first instance trial on March 6, 2019. He will be prosecuted under the Article 331 of the 2015 Penal Code for "abusing democratic freedoms to infringe upon the interests of the State, lawful rights and interests of organizations and/or citizens." Political prisoner Huynh Truong Ca, who was sentenced to five years and six months in prison last year, has been summoned as a witness in the trial. Both The and Ca are members of the constitutional rights group Hien Phap. Le Minh The has been vocal on Facebook about public protest, the environment, and sovereignty.
TAKE ACTION
Would you like to help Vietnamese political prisoners and activists arrested and missing in recent weeks? Donate to the Conscience Fund, managed by Mr. Nguyen Quang A and other activists inside Vietnam. The fund was established in May 2017 with the commitment that "no families will be abandoned when their loved ones are being imprisoned because of their struggle for human rights in Vietnam."
© 2019 The 88 Project
https://the88project.org/wp-content/uploads/2018/11/nguyen-van-hoa-portrait.jpg
1200
1200
kayleedolen
https://the88project.org/wp-content/uploads/2019/01/88project.png
kayleedolen
2019-03-04 08:35:05
2019-04-30 07:45:32
Vietnam Free Expression Newsletter No.9/2019 – Week of February 25-March 3