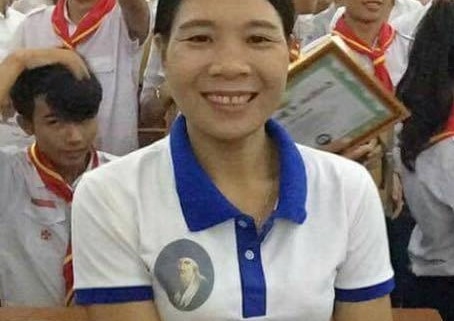 Vietnam Free Expression Newsletter No. 10/2019 – Week of March 4-10
Featured Image: Tran Thi Xuan, imprisoned female activist
Greetings from The 88 Project! We are bringing you news, analysis, and actions regarding human rights and civil society in Vietnam during the week of March 4-10. Hien Phap constitutional rights group member Le Minh The's trial has been rescheduled from March 6 to 20, and Luu Van Vinh and his four co-defendants' appeal trial has been rescheduled for March 18. Fifteen protesters, who participated in the national demonstrations in June 2018, were sentenced to between 2-3.5 years in prison this week for "disturbing public order." Young imprisoned journalist Nguyen Van Hoa remains on hunger strike, and political prisoners Tran Hoang Phuc and Vuong Van Tha continue to refuse to eat food at their detention center. Phuc has also sent his detention center a list of requests for improved prison conditions. Two people were arrested this week: Nguyen Van Cong Em, who was accused of using four Facebook accounts to post "anti-state" content, and Ha Van Nam, a driver who has been protesting Build-Operate-Transfer toll stations. This week, we remember two ethnic Jrai Christian activists who were arrested in March 2009 and March 2014: Siu Ben and Rmah Hruth. Bach Hong Quyen, a Vietnamese activists seeking asylum in Thailand, has reached out to the international community for help, fearing he will be deported back to Vietnam for his connection to Truong Duy Nhat– a kidnapped Vietnamese blogger whom Quyen saw in Thailand. Two residents of Loc Hung, where forced evictions in January left dozens homeless, were abducted by security forces this week while visiting their land. And three people were detained for questioning in relation to the US-North Korea summit in Hanoi last week; one person is thought to still be in custody. In international advocacy, read human rights groups' reactions to the EU-Vietnam Human Rights Dialogue on March 4. And in the news, read about an academic's expulsion from the Communist Party and a special photo contest to remember to state-sponsored destruction of homes at Loc Hung. In case you missed it, March 8 was International Women's Day. We have a special section highlighting female political prisoners and activists, as well as a video with thoughts from female activists, which is part of our forthcoming interview series. Please share the video! You can also take action for female political prisoner Tran Thi Nga by signing ACAT-France's petition, below.
Please subscribe to the newsletter!
HUMAN RIGHTS & CIVIL SOCIETY
Prisoners of Conscience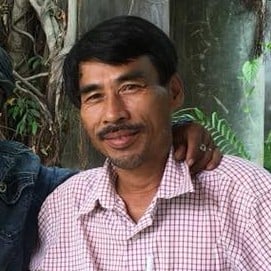 The People's court of Binh Thuy Ward, Can Tho Province has postponed 
Le Minh The
's first instance trial, which was previously scheduled March 6, 2019. The's lawyer asked for an extension to prepare for the trial, and so it has been 
rescheduled for March 20
. The will be prosecuted under the Article 331 of the 2015 Penal Code for "abusing democratic freedoms."  He is a member of the constitutional rights group Hien Phap and has been vocal on Facebook about public protest, the environment, and sovereignty.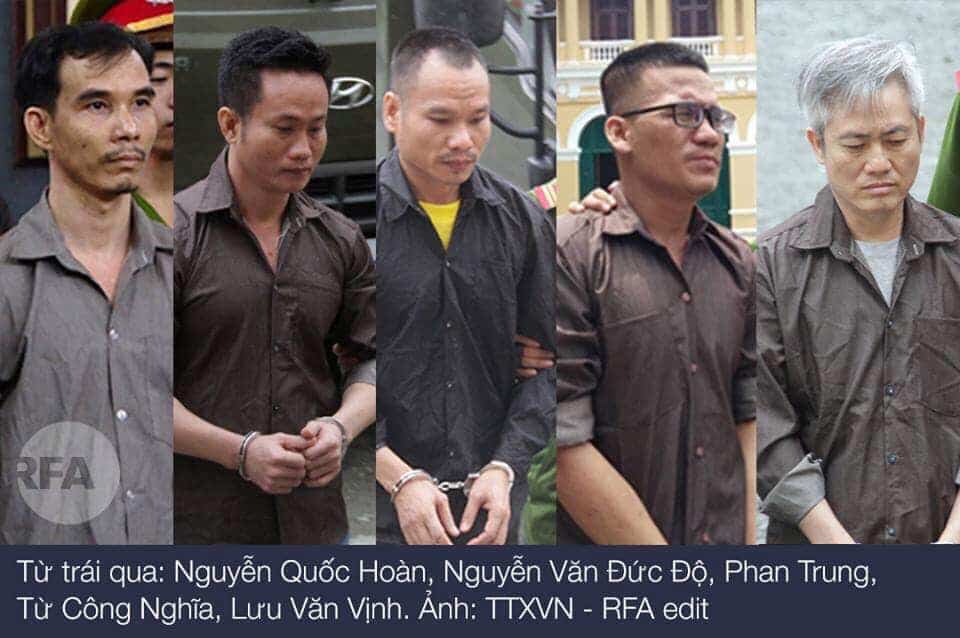 Authorities have 
rescheduled the appeal trial
 against 
Luu Van Vinh
 (sentenced to 15 years) and his co-defendants 
Nguyen Quoc Hoan
 (13 years), 
Nguyen Van Duc Do
 (11 years), 
Tu Cong Nghia
 (10 years), and 
Phan Van Trung
 (also known as Thich Nhat Hue, 8 years) for March 18. The trial was originally set for January 21, 2019, but since one defense counsel, who was appointed by the authorities for Phan Trung, did not show up, the trial was postponed. Vinh took part in environmental and sovereignty protests and founded a pro-democracy group, the Coalition for Self-Determination for Vietnamese People; his co-defendants were tried for their alleged affiliations with the group.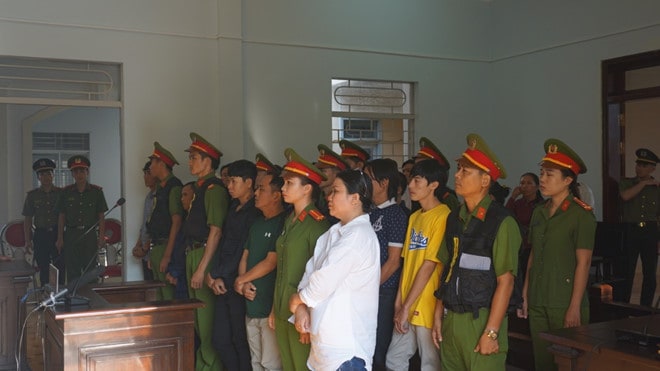 Source: Thanh Nien
On March 7, 2019, the People's Court of Tuy Phong District, Binh Thuan Province 
held the first instance trial against 15 protesters
 who participated in the mass demonstration against two bills on Special Economic Zones and Cybersecurity in June 2018. They were 
sentenced from between two years to three years and six months
 under the accusation of "disturbing public order." According to the indictment, authorities allege the protesters gathered at a busy area and damaged property and caused traffic jams; however, in the absence of a free press environment, the protesters should be given the benefit of the doubt, and any accusation by the authorities against them should not be taken for granted.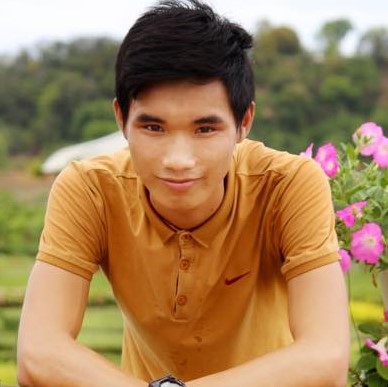 Political prisoner 
Nguyen Van Hoa
 remained on a 
hunger strike this week
 at An Diem Detention Center. He 
began the strike on February 22
. He was still on strike as of March 5, despite an appeal from his sister to reconsider. Hoa's sister released a 
letter
 last week, which elaborates on the reasons for the hunger strike, including authorities' refusal to send Hoa's complaint letter regarding the abuse he suffered while being detained. Hoa, a freelance journalist, was arrested after he filmed protests in the aftermath of the Formosa environmental disaster and sentenced to seven years in prison. 
Reporters Without Borders has condemned
 the situation, upset at the extremes Hoa has had to go in order to protest the violation of his human rights; they've also asked the United Nations Special Rapporteur on Torture to investigate allegations of torture against Hoa and other political prisoners.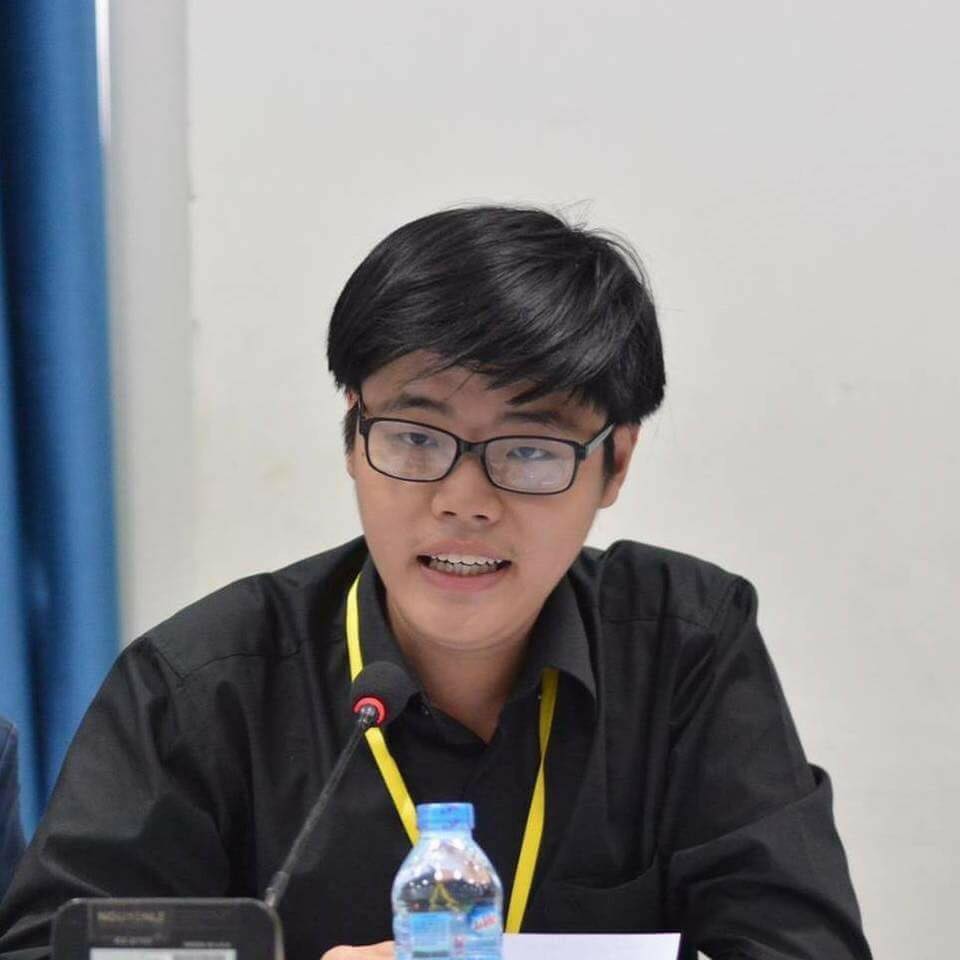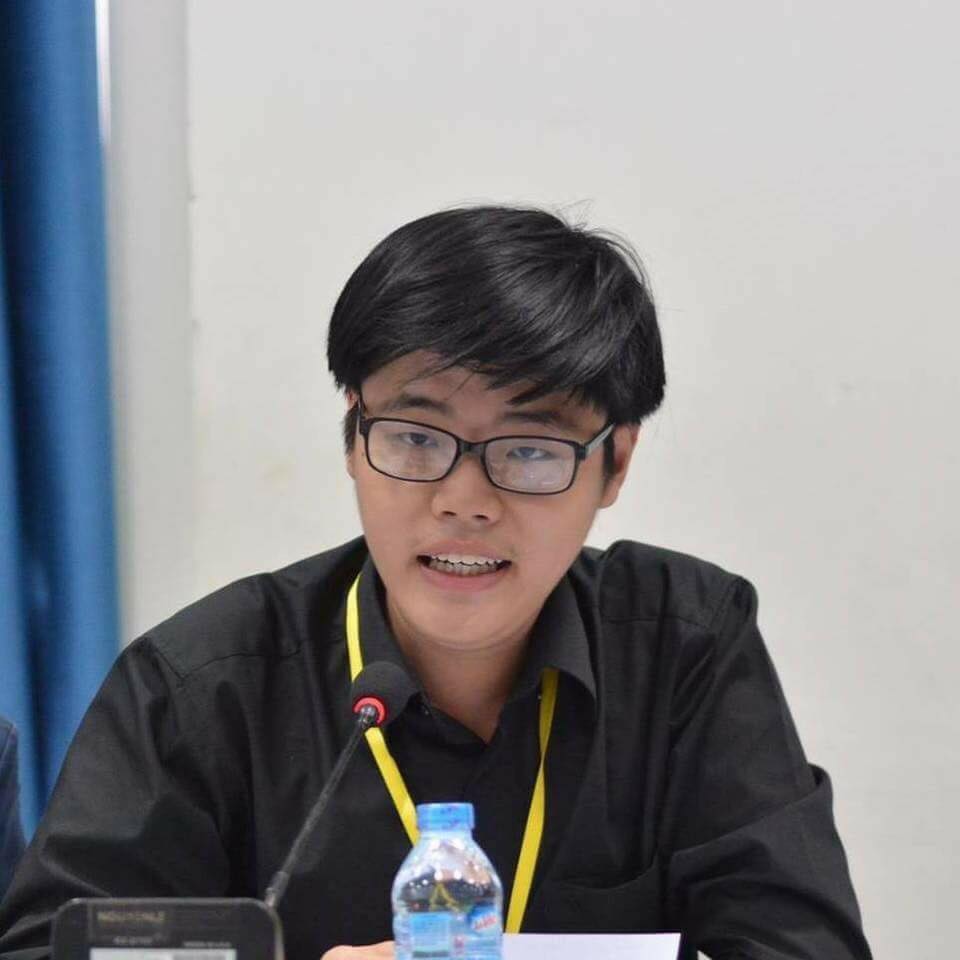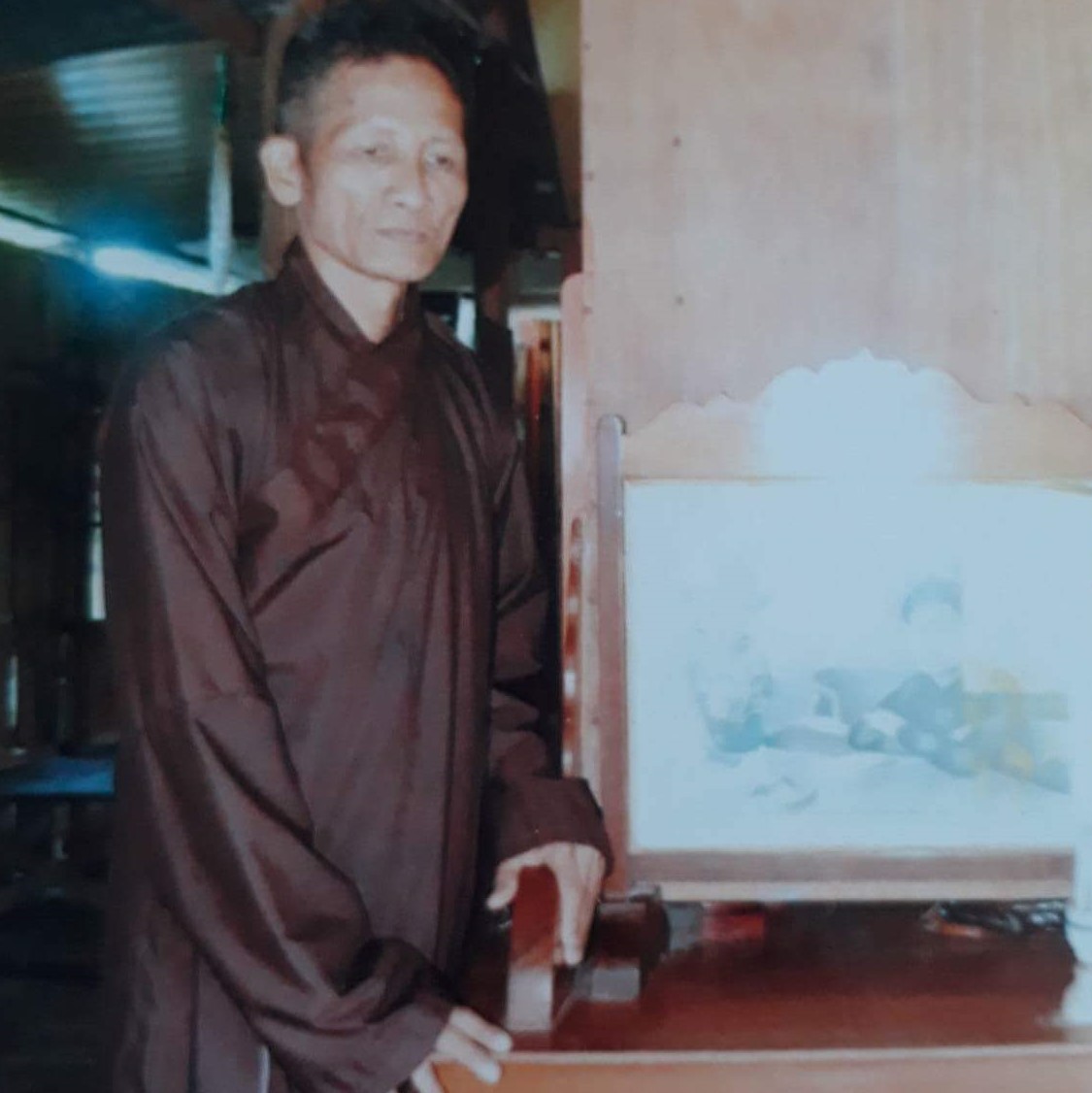 Tran Hoang Phuc and Vuong Van Tha
On March 5, 2019, 
Tran Hoang Phuc
's mother 
visited him at An Phuoc Detention Center
. Phuc told her that fellow political prisoner 
Vuong Van Tha
, since February 2, 2019, has refused food from the detention center and only eaten food from his colleagues or that he himself has grown. He asked the detention center to exchange his meat ration for money he can spend on vegetarian food; after five days, the center agreed.
In addition, Phuc has also continued refusing food from the detention center and for two months has only eaten food sent by his family. On March 5, he sent a letter to Board of Detention Supervisor to ask for some benefits for prisoners, including more television channels, more newspapers, and time to play sports outside on the weekends. At the end of their visit, Phung Van Tuyen, a detention officer, asked to meet with Phuc's family and debate his letter's requests; he promised to answer Phuc's requests soon.
On March 2, 2019, the Investigation Agency of Bien Tre Province public security arrested Nguyen Van Cong Em, 48, and searched his house. He was arrested on charges of "making, storing and distributing information and documents against the Socialist Republic of Vietnam." He reportedly used four different Facebook accounts to post, share and live-stream videos with content "distorting the guidance and policies of the party and the State, as well as propagating, calling, and inciting others during the North Korea and the United States Summit in Hanoi on February 27-28."
On March 5, 2019, the Investigation Agency of Que Vo District, Bac Ninh Province public security arrested Ha Van Nam under the charge of Article 318 of the 2015 Criminal Code for "disturbing the public order" at Pha Lai Build-Operate-Transfer (BOT) toll station, which is located in Duc Long commune, Que Vo District. Ha Van Nam, 38, is a driver from Thai Binh Province. Due to protesting against toll stations, he was harshly beaten on January 28 while protesting at An Suong BOT toll station and live-streamed the incident on his Facebook. The BOTs have been controversial in Vietnam, with some arguing that they are placed in incorrect locations, collect tolls past the allotted contract times, or are otherwise corrupt. Concerned citizens have even banded together recently to count cars going through BOTs.
This week, we remember Siu Ben, also known as Ama Yon, an ethnic Jrai Christian arrested ten years ago, in March 2009, for demanding religious and indigenous rights. He was sentenced to 12 years in prison. We also remember Rmah Hruth, a female ethnic Jrai Christian activist arrested in March 2014 and sentenced to five years; she is due for release from prison this month.
Activists at Risk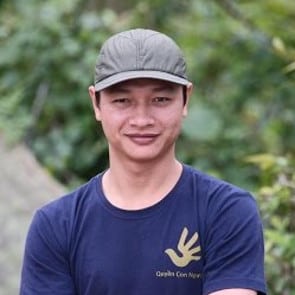 Bach Hong Quyen, who is seeking asylum in Thailand, has put out a 
call for help
. He is the only witness that confirmed the presence of Truong Duy Nhat, a blogger kidnapped while seeking asylum in Thailand on January 26, 2019, in the country. In a letter, Quyen has asserted that Thailand's police, in cooperation with Vietnam's embassy in Thailand, is looking for him to deport him back to Vietnam. The alleged goal of this is to destroy the evidence of Nhat's presence in Thailand. Quyen is an activist who was involved in helping affected communities after the Formosa environmental disaster.
From February 27-28, Tran Thi My Linh, 21, also known as Facebooker Cat Linh, was summoned and detained after she live-streamed on Facebook the North Korea and United States summit last week, which took place in Hanoi. Hanoi police detained her from 5:30 pm on February 27 until 1:00 am on the next day. Linh is a student who posts many articles on Facebook and YouTube regarding national issues.
A French-Vietnamese, Daniel Modan, and his friend, Tran Duy Chien, were detained on February 27during the North Korea-US summit in Hanoi. Chien, who alleges he was beaten in detention, was released on February 28. However, he believes that Modan, who has two Facebook accounts, is still being held.
Environmental Activism/Community at Risk
On March 8, 2019, Loc Hung citizens, including Bao Quyen and Thuy Thanh, 
visited their land at Loc Hung garden
, the site of forced evictions in early January 2019. When Quyen and Thanh were live-streaming their visit, a group of security forces, wearing face masks, grabbed their mobile phones and dragged them into a seven-seat car. However, Thanh was able to escape. Meanwhile, police brought Quyen to the police station at District 6, Tan Binh Ward, Ho Chi Minh City and detained her for nine hours. Quyen then was released at at 2:30 p.m.
International Advocacy
The eighth EU-Vietnam Human Rights Dialogue took place in Brussels on March 4. Several human rights organizations called on the EU to consider Vietnam's poor human rights record, including 
FIDH and the Vietnam Committee on Human Rights (VCHR)
 and 
Human Rights Watch
. FIDH decried the crackdown on dissent, which worsened in 2018, saying:  "Nearly all of the government critics, bloggers, activists, and human rights defenders who were arbitrarily detained or imprisoned were charged under frequently-used repressive provisions of Vietnam's Criminal Code that are inconsistent with international standards related to freedom of expression and peaceful assembly, including under the International Covenant on Civil and Political Rights (ICCPR), to which Vietnam is a state party." The Dialogue came as the EU is in the final stages of approving a free trade agreement with Vietnam.
NEWS & ANALYSIS
Vietnam communist party expels academic over Facebook posts
: "Tran Duc Anh Son, deputy head of the Danang Institute for Socio-Economic Development, was accused of 'writing Facebook posts that were untrue and went against the party's views and state policies and laws,' the government said in a statement. Son had been critical at what he perceived as a soft approach by Vietnam on the South China Sea issue with China. Vietnam and China have long been embroiled in maritime disputes in the potentially energy-rich maritime territory. Despite presiding over sweeping reforms and an increasingly market-oriented economy, the Communist Party of Vietnam tolerates little criticism."
Vườn Rau Lộc Hưng ~ a story about "Land Use Rights": "None of the photo contest winners thought they were going to Lộc Hưng to record the destruction for posterity. Some didn't even have a camera-equipped phone and had to borrow it from someone else. All photos were apparently taken clandestinely by mobile phones. Spurred by word-of-mouth news and/or social media, they rushed to the scene to see what was going on (since none of the hundreds of state-controlled media outlets were truthfully informing the populace on the situation). They came to offer help to friends living there. Or they themselves were residents of Lộc Hưng, stealing a few shots while running away from demolition excavators furiously at work."
IN CASE YOU MISSED IT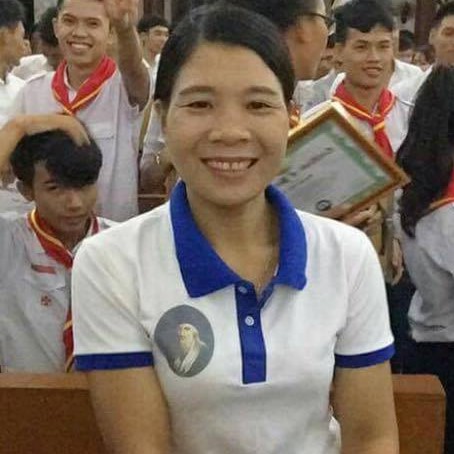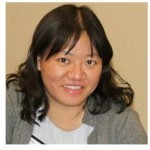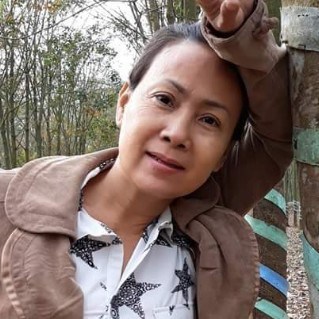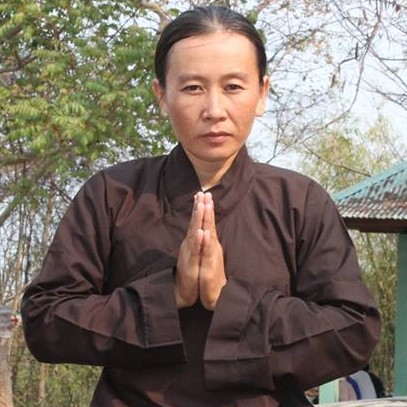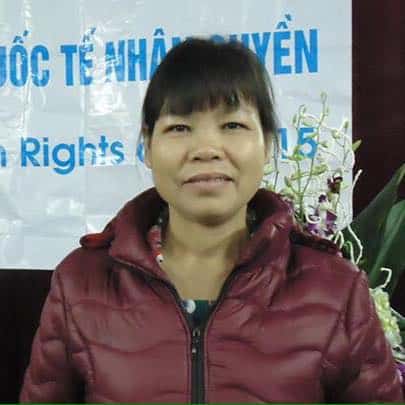 From top, left to right: Political prisoner and Brotherhood for Democracy member Tran Thi Xuan; dissident writer Pham Doan Trang; political prisoner and An Dan Dai Dao Buddhist Do Thi Hong; activist Hoang Thi Thu Vang (in pre-trial detention); political prisoner and Hoa Hao Buddhist Le Thi Hong Hanh; and land rights activist and former political prisoner Can Thi Theu
International Women's Day was on March 8. Did you know that there are 34 women in Vietnam who are either awaiting trial, imprisoned, or sentenced to probation due to their peaceful activism? 18 are known religious minorities. Two of them are sentenced to 10+ years in prison. And many other women are put under surveillance, harassed, and even attacked because of their beliefs, writings, and advocacy work. On the occasion of IWD, we would like to 
share this video with you, with a few thoughts
 from amazing female activists we recently had a chance to interview. The full interview series will be released very soon!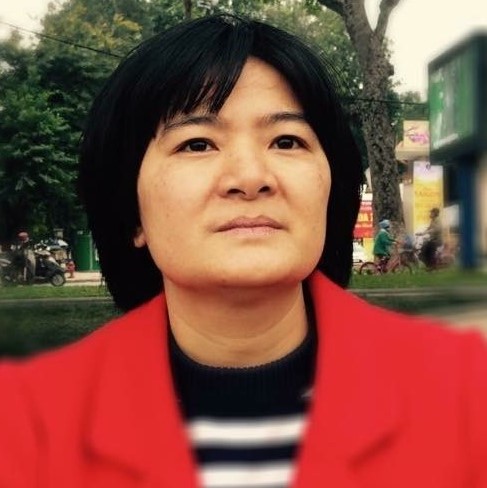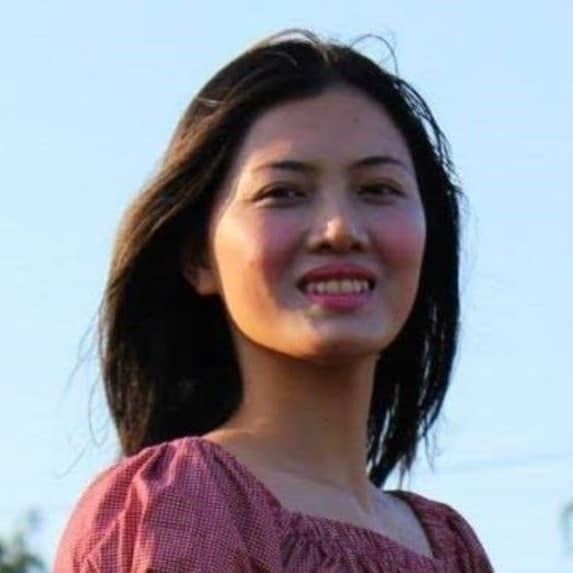 TAKE ACTION
Take action for female political prisoner Tran Thi Nga: sign Action by Christians for the Abolition of Torture (ACAT)-France's petition demanding the French President raise human rights with the Vietnamese government and calling for the release of Tran Thi Nga, as well as political prisoners Nguyen Trung Ton and Le Dinh Luong. Sign the petition, here (available in English, Vietnamese, and French)!
© 2019 The 88 Project
https://the88project.org/wp-content/uploads/2018/03/tran-thi-xuan.jpg
454
454
kayleedolen
https://the88project.org/wp-content/uploads/2019/01/88project.png
kayleedolen
2019-03-11 08:25:02
2019-04-30 07:45:25
Vietnam Free Expression Newsletter No. 10/2019 – Week of March 4-10