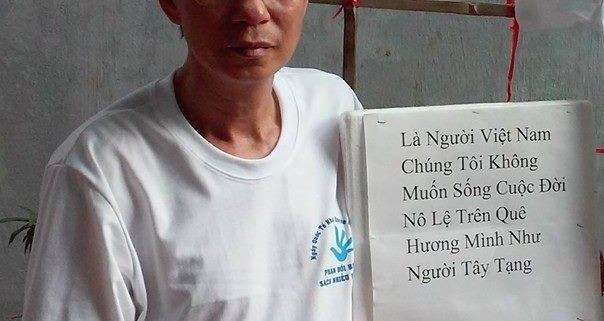 Vietnam Free Expression Newsletter No. 11/2019- Week of March 11-17
Featured Image: Nguyen Van Tuc
Greetings from The 88 Project! We are bringing you news, analysis, and actions regarding human rights and civil society in Vietnam during the week of March 11-17. Political prisoner Nguyen Van Tuc is in poor health in prison, and the wives of two political prisoners were harassed this week while attempting to aid their husbands. This week, we remember imprisoned blogger Bui Hieu Vo, who was arrested two years ago. Public advocacy efforts by supporters of arrested toll protester Ha Van Nam and the Loc Hung community affected by forced evictions earlier this year were both thwarted after the selected venues for their advocacy campaigns both unexpectedly closed. In international advocacy, a coalition of media organizations has identified female blogger Tran Thi Nga as one of the "10 Most Urgent" jailed journalists worldwide, and Reporters Without Borders is urging Thailand to protect refugee blogger Bach Hong Quyen after fellow blogger Truong Duy Nhat disappeared from the country seven weeks ago. Plus, read about Vietnam's review of its ICCPR compliance by the UN Human Rights Committee — only its third review in almost thirty years. In the news, read analysis on Vietnam's cybersecurity law and a Communist Party member kicked out for criticism of Vietnam's relations with China. Coming up — six members of civil society groups face trial this week. Five, who are affiliated with the Coalition for Self-Determination of Vietnamese People, will appeal their combined 57-year sentences on March 18, and constitutional rights activist Le Minh The will face his first-instance trial on March 20. Take action for Vietnamese political prisoners and activists by making a donation to the Doan Ket Fund.
HUMAN RIGHTS & CIVIL SOCIETY
Prisoners of Conscience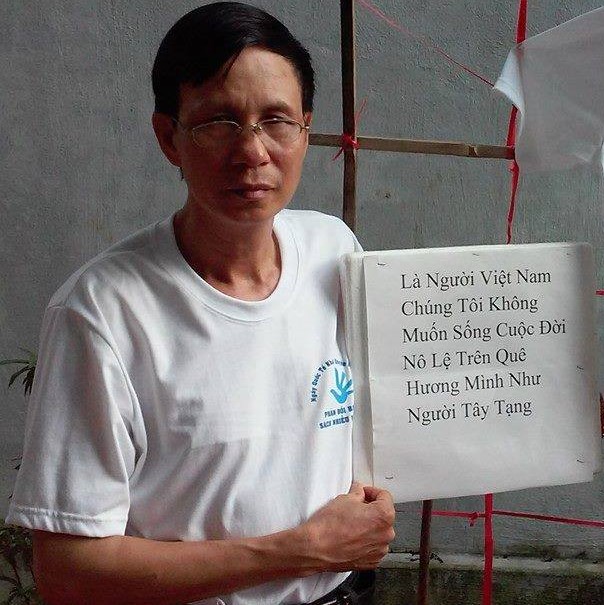 Political prisoner 
Nguyen Van Tuc
 is 
enduring mistreatment at the notorious Prison No. 6
 in Nghe An province. Tuc has been placed in a cell with a cellmate who allegedly beats Tuc in exchange for leniency from authorities, according to Tuc's wife. Prison authorities are also allegedly withholding food sent by Tuc's family. Nguyen Van Tuc is a member of the Brotherhood for Democracy and was sentenced to 13 years in prison in April 2018.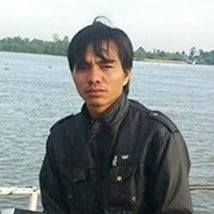 On March 11, 2019, 
Nguyen Ngoc Anh
's wife went to send him items at his detention center. However, a detention supervisor brought her to the main police station, which she first thought meant that they had completed their investigation into Anh. However, 
she was questioned
 for an hour and a half by four security officers while serving her son breakfast. All questions were about her friends on Facebook as well as her conversations. Police asked her to sign documents after the interrogation, but she refused. Authorities arrested Anh in late August 2018 for his online commentary on social and political issues and for allegedly inciting people to protest; he remains in pre-trial detention.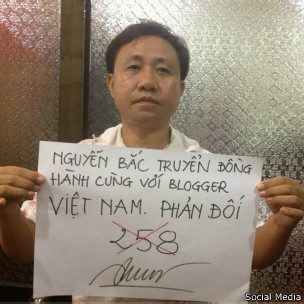 On March 7, Kim Phuong, wife of political prisoner 
Nguyen Bac Truyen
, was 
barred from leaving Vietnam
to travel to Germany, where she planned to conducted advocacy efforts for her husband. Travel restrictions of activists and their family members are common in Vietnam. Truyen is a religious and democracy activist who is serving 11 years in prison.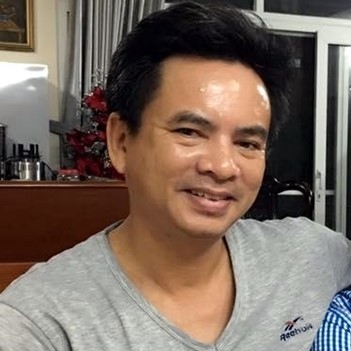 This week, we remember blogger 
Bui Hieu Vo
, who was 
arrested under Article 88 of the 1999 Criminal Code
 on March 17, 2017 and later sentenced to 4.5 years in prison for Facebook posts deemed to have "distorted the political situation" and "incited public disorder."  He is accused of "inciting the use of petrol-bomb and acid to attack the leaders of the Party, State, and the police forces," but at the time of his arrest, the Facebook account in question had been closed, so we cannot verify the accusation regarding the content of that page. However, in the absence of a free press environment. any accusation by the authorities against Vo should not be taken for granted.
Activists at Risk
To campaign for the freedom of Ha Van Nam, a driver arrested for protesting against unfair fees at Build-Operate Transfer (BOT) toll stations, Truong Chau Huu Danh and his group started to collect signatures from Nam's supporters. On March 10, 2019, a coffee shop in Tan Binh Ward that was booked to be a venue for signature collection suddenly closed to renovate, likely under pressure from the authorities. Therefore, they had to change to another location at the last minute. On social media, the Propaganda Department of Binh Tan Ward accused Truong Chau Huu Danh of "leading a disturbance of order at BOT toll stations" and called for people to not support his campaign calling for Ha Van Nam's freedom.
On March 5, 2019, the Investigation Agency of Que Vo District, Bac Ninh Province public security arrested Ha Van Nam under the charge of Article 318 of the 2015 Criminal Code for "disturbing the public order" at Pha Lai BOT toll station. Due to protesting against toll stations, he was harshly beaten on January 28 while protesting at An Suong BOT toll station and live-streamed the incident on his Facebook. The BOTs have been controversial in Vietnam, with some arguing that they are placed in incorrect locations, collect tolls past the allotted contract times, or are otherwise corrupt.
Environmental Activism/Community at Risk
On the morning of March 11, 2019, Loc Hung residents went to the Department of Information and Communication in Ho Chi Minh city to submit an announcement on their press conference. Under the guidance of lawyers, the citizens decided to take advantage of their rights to hold a conference for the first time since being subjected to forced evictions in January 2019. Holding such a conference is legal under the Press Law. The conference was set for March 13, but in the late afternoon on March 11, lawyer Dang Dinh Manh suddenly received a message from the restaurant where the event was to be held, saying that they canceled the conference's booking because their restaurant needs to undergo renovations starting on March 13. It is believed that this incident was ordered by the command of the authorities to prevent the conference.
The venue of the conference was changed to instead be held at the house of a Loc Hung resident. However, the group was unable to hold the conference. On the morning of March 13, the Department of Information and Communication in Ho Chi Minh city announced to the representatives of Loc Hung residents that the content of the conference was "not suitable." Therefore, it was said to violate the Press Law. Meanwhile, plainclothes security forces raided the Loc Hung Garden area on the morning of March 13 to prevent people from holding the conference.
International Advocacy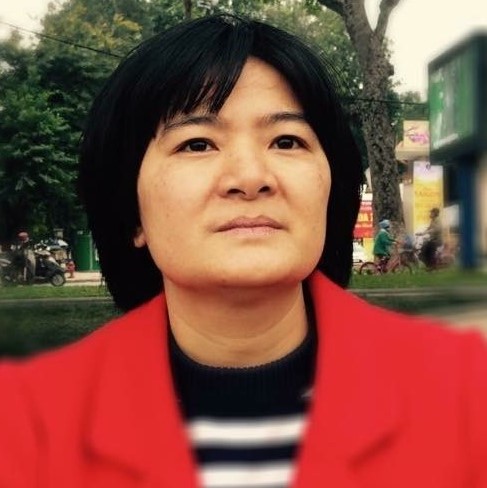 In light of attacks on journalists and an ever-restrictive space for press freedom in many parts of the world, several media organizations, including TIME and Reuters, have started a campaign for press freedom called the One Free Press Coalition. They recently published their 
"10 Most Urgent" list
, updated monthly, which highlights the cases of 10 journalists who are facing significant hardship as they fight for press freedom. On the list is 
Tran Thi Nga
, a female land and labor rights activist and blogger who was sentenced to nine years in prison. Nga has faced significant harassment from an abusive cellmate in prison — including death threats — and has often been denied visits from and communications with family.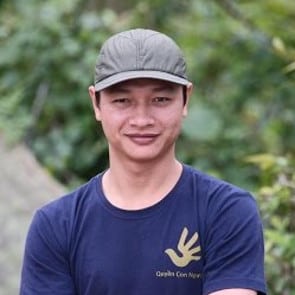 Source: Front Line Defenders
Reporters Without Borders has called on Thailand to protect Bach Hong Quyen. Quyen, a refugee who has lived in Thailand for two years, helped disappeared Vietnamese blogger and former political prisoner Truong Duy Nhat apply for refugee status in Thailand. Nhat disappeared a day later and has yet to be located; he was likely abducted by Vietnamese security agents. Quyen fears he could be deported back to Vietnam while awaiting refugee placement in Canada. He has been an active critic of environmental issues in Vietnam, including the Formosa environmental disaster.
Human rights groups refuted claims from the Vietnamese government that it has consistently upheld citizens' rights under the International Covenant on Civil and Political Rights (ICCPR) during a hearing of the UN Human Rights Committee from March 11-12. Since becoming party to the ICCPR in 1982, Vietnam has only submitted three reports on the progress of its ICCPR implementation, the last one in 2002. The Committee questioned government representatives on the 2016 Press Law, the 2018 Law on Cybersecurity, police brutality, indigenous rights, and other issues raised in the shadow reports submitted as commentary by concerned civil society groups.
Vietnam Committee on Human Rights President Vo Van Ai spoke in front of the Committee and gave counter-points to the Vietnamese government's presentation; he highlighted the increased use of Article 109 of the 2015 Criminal Code (formerly Article 79) — "activities aimed at overthrowing the people's government" — with more than double the convictions under this Article in 2018 than 2017, as well as terrible prison conditions for political prisoners, lengthy pre-trial detentions, and a wide range of physical and mental intimidation tactics employed to silence activists.
NEWS & ANALYSIS
Vietnam's Communist Party Ousts Historian Who Criticized Its China Policy: "The political purge of Tran Duc Anh Son, an expert on Vietnam's claims in the South China Sea, is a rare window into how the party handles dissent among its rank-and-file members. It may also underline the sensitivities around Vietnam's handling of its relationship with China, its largest trading partner and former imperial occupier. Vietnam's state-run news media reported last week that Dr. Son, who is in his early 50s and worked for years at a state-run research institute in the central city of Danang, was expelled for posting false information and violating a code that governs party members' behavior."
Under Vietnam's new cybersecurity law, U.S. tech giants face stricter censorship: "Of the 7,366 pieces of content Google has been asked to remove since 2009, 7,359 of them came in 2017 and the first half of 2018. The percentage of requests for removal honored since 2017 has never dipped below 79 percent. Nearly all of the requests pertained to content on YouTube. In one example cited by Google, the government asked the company to remove more than 3,000 YouTube videos that mainly criticized the Communist Party and government officials. Access was restricted to 'the majority,' according to the company."
COMING UP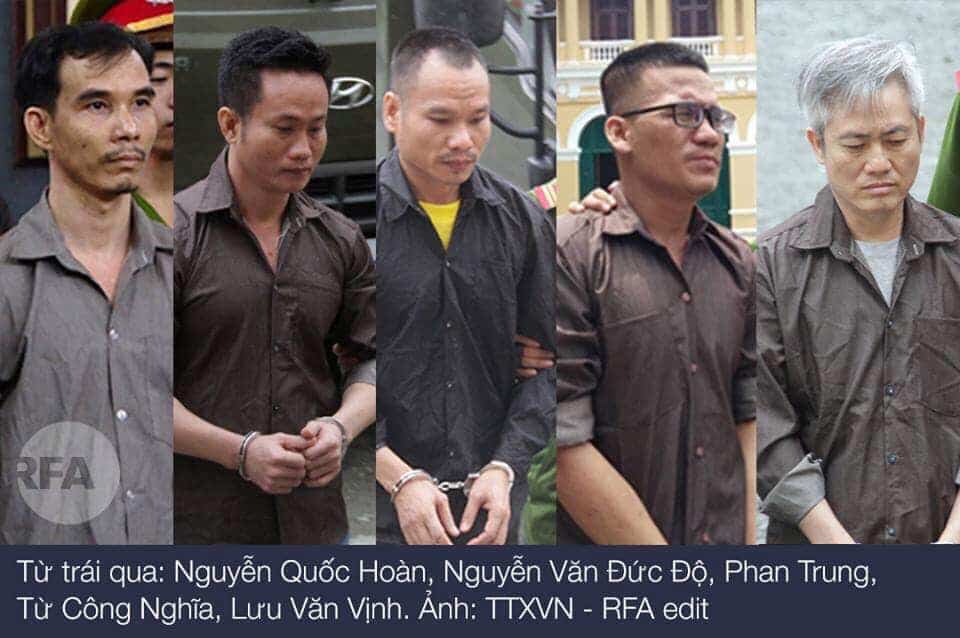 March 18 is the new appeal trial date for Luu Van Vinh (sentenced to 15 years) and his co-defendants Nguyen Quoc Hoan (13 years), Nguyen Van Duc Do (11 years), Tu Cong Nghia (10 years), and Phan Van Trung (also known as Thich Nhat Hue, 8 years). The trial was originally set for January 21, 2019, but since one defense counsel, who was appointed by the authorities for Phan Trung, did not show up, the trial was postponed. Vinh took part in environmental and sovereignty protests and founded a pro-democracy group, the Coalition for Self-Determination for Vietnamese People; his co-defendants were tried for their alleged affiliations with the group.
Instead of informing Vinh's and the others' families about their trials, a secretary from the court called their defense counsels, Nguyen Van Mieng and Dang Dinh Manh, on March 5, 2019. This is the third time that Le Thi Thap, Vinh's wife, got the news on her husband's trial from the lawyers. Nguyen Van Duc Do is reportedly in poor health in prison and has been subjected to beatings when arrested and also while imprisoned.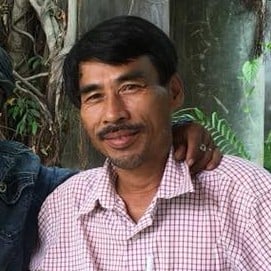 In addition, the People's Court of Binh Thuy Ward, Can Tho Province will hold Le Minh The's first instance trial on March 20. He will be prosecuted under the Article 331 of the 2015 Penal Code for "abusing democratic freedoms." He is a member of the constitutional rights group Hien Phap and has been vocal on Facebook about public protest, the environment, and sovereignty. His trial was originally scheduled for March 6 but was postponed.
Human Rights Watch called for the release of all six prisoners in both trials in advance of the hearings on March 18 and 20, saying that "[i]nternational donors and trade partners should tell Vietnam that continuing this crackdown will cause problems for the aid and trade deals that Hanoi wants to conclude with North America and the European Union."
TAKE ACTION
Consider contributing to the 
Doan Ket Fund
, a fund established by the NOW! Campaign to support political prisoners in Vietnam. "Doan Ket" is Vietnamese for "solidarity." All donations go directly and entirely to political prisoners and their families or to individuals identified by the NOW! Campaign as at risk of arrest, detention, and imprisonment.
© 2019 The 88 Project
https://the88project.org/wp-content/uploads/2018/04/nguyen-van-tuc.jpg
605
604
kayleedolen
https://the88project.org/wp-content/uploads/2019/01/88project.png
kayleedolen
2019-03-18 09:25:27
2019-04-30 07:45:10
Vietnam Free Expression Newsletter No. 11/2019- Week of March 11-17