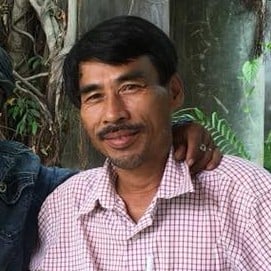 Vietnam Free Expression Newsletter No. 8/2019 – Week of February 18-24
Featured Image: Le Minh The
Greetings from The 88 Project! We are bringing you news, analysis, and actions regarding human rights and civil society in Vietnam during the week of February 18-24. Hien Phap constitutional rights group member Le Minh The will face trial on March 6, and US citizen Michael Nguyen and co-defendants Huynh Duc Thanh Binh and Tran Long Phi may soon also be facing trial nearly eight months after their detentions. Authorities have also formally charged Facebooker Duong Thi Lanh under Article 117 of the 2015 Criminal Code, as well as construction business owner Huynh Dac Tuy, for their Facebook commentary. In prison, labor and environmental rights activist Hoang Duc Binh is being targeted for serving his 14-year sentence "badly," and Luu Van Vinh was denied a visit from his family. After nine years, labor organizer Nguyen Hoang Quoc Hung finished his sentence and was released from prison. This week, we remember nine people who were arrested in February 2017 and later jailed for printing and distributing leaflets with "anti-state" content. Imprisoned journalist Truong Minh Duc's wife was temporarily detained while returning home from a trip this week. In international advocacy, three US Representatives sent a letter to US President Trump urging him to raise Vietnam's human rights abuses during his trip there for the upcoming summit with Kim Jong Un, and Forum-Asia has released a new report that breaks down Asia's repressive laws and provides recommendations moving forward. An English language article about pollution was censored in Vietnam this week. And a farmer who killed three people in a land dispute in 2016 may now not face the death penalty. Libby Liu, the President of Radio Free Asia, shared her opinion this week about the recent disappearance of former political prisoner and RFA contributor Truong Duy Nhat from Thailand, and Germany looks poised to reconnect with Vietnam even after the notorious kidnapping of a businessman in 2017. In case you missed it, doctor and Facebooker Huynh Thi To Nga has been missing for almost one month. Please take action for detained US citizen Michael Nguyen and call on Vietnamese authorities to immediately release him from prison ahead of his impending trial.
Please subscribe to the newsletter!
HUMAN RIGHTS & CIVIL SOCIETY
Prisoners of Conscience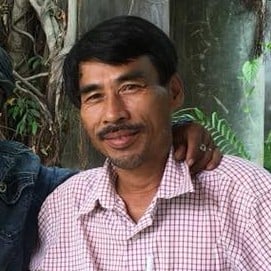 The People's court of Binh Thuy Ward, Can Tho Province released a decision on 
Le Minh The
's first instance trial, 
which will be held on March 6, 2019
. He will be prosecuted under the Article 331, the 2015 Penal Code for "abusing democratic freedoms to infringe upon the interests of the State, lawful rights and interests of organizations and/or citizens." Political prisoner 
Huynh Truong Ca
, who was sentenced to five years and six months in prison last year, has been summoned as a witness in the trial. Both The and Ca are members of the constitutional rights group Hien Phap. Le Minh The has been vocal on Facebook about public protest, the environment, and sovereignty.
Ms. Duong Thi Lanh (b. 1982), a Facebooker in Dak Nong Province, has been charged with "making, storing, spreading information, materials, items for the purpose of opposing the State of Socialist Republic of Vietnam" under Article 117 of the 2015 Criminal Code. She was arrested on January 30, 2019 when she went to the People's Committee of Nhan Co commune, Dak R'Lap district, under the summons of the Public Security "to work on matters related to 2 Facebook accounts called 'Uyen Thuy' and 'Mai Bui'." In the last live-stream on SG Ngoc Lan's Facebook account on January 27, 2019, Ms. Lanh said that she herself participated in the demonstration against the drafts laws on Special Economic Zones and Cybersecurity in June 2018. Ms. Lanh denied that she was a member of the constitutional rights group Hien Phap. She also said that she had supported the provisional Vietnam National Government organization of Mr. Dao Minh Quan in 2017, but she no longer supports it.
On February 22, the Public Security of Quang Ngai Province issued prosecution and arrest orders against Huynh Dac Tuy, residing in Nghia Lo Ward, Quang Ngai City, on charges of "making, storing and distributing information and documents against the Socialist Republic of Vietnam" under Article 117 of the 2015 Criminal Code. According to investigating agency documents, Huynh Dac Tuy is the director of construction enterprise Tuy Nguyet, and he "often uses personal Facebook to post and distribute articles with content to call and incite people to oppose the State."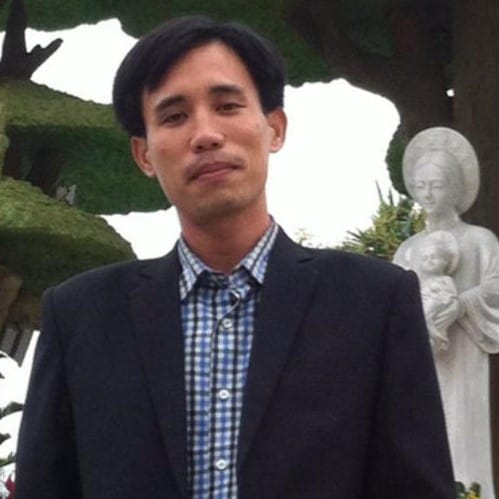 In an official document sent to the family, prison officials have deemed 
Hoang Duc Binh
 to be 
serving his 14-year imprisonment "badly."
 Binh is subject to worse treatment in prison due to this. Throughout his sentence, he has struggled with various health ailments. At a visit in late January, a prison guard reportedly tore up a paper flower that Binh had made as a gift for his family, and he also alleges that the prison has not allowed him to send any letters home.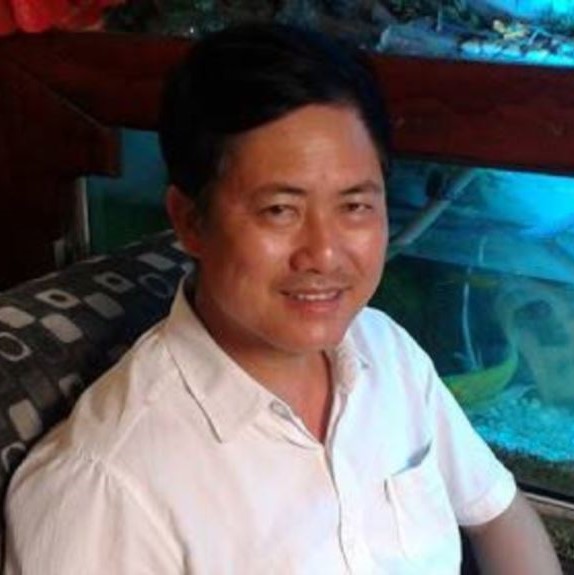 Luu Van Vinh
On February 20, 2019, 
Luu Van Vinh
's family went with 
Nguyen Quoc Hoan
's family to meet with the two political prisoners at Chi Hoa Detention Center. Despite allowing the four other families of the defendants in Vinh's case to meet with the prisoners, 
police prevented Vinh's wife, Le Thi Thap, and his daughter from meeting Vinh
. They explained that they could not arrange Vinh's family's meeting because normally it is at the end of the month. However, their last meeting with Vinh was on January 16, more than a month ago, and by law, prisoners are allotted one visit with family per month.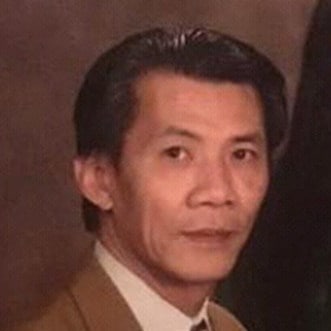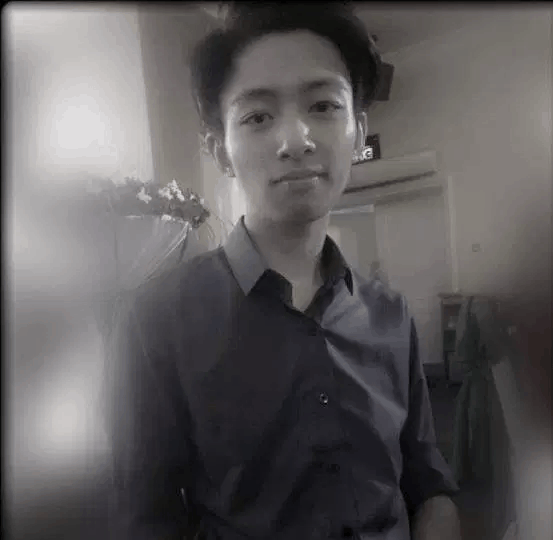 Michael Nguyen and Huynh Duc Thanh Binh
It is possible that authorities will 
soon hold a trial
 against US citizen 
Michael Nguyen
 and two others arrested at the same time, 
Huynh Duc Thanh Binh
 and 
Tran Long Phi
. An investigator reportedly told Phi's relatives to expect an upcoming trial, as they have completed their investigation. All three were detained in July 2018. Nguyen was in Vietnam visiting family and friends, and his family maintains he has not been involved in any activism efforts. Binh is a student, human rights activist, and son of former political prisoner 
Huynh Duc Thinh
. Phi is also a young human rights activist.
On February 24, 2019, Nguyen Hoang Quoc Hung was released after completing his nine-year sentence. Hung was arrested for labor organizing in 2010 after he and two others distributed pamphlets at a factory in Tra Vinh province during a strike. Tran Vu Anh Binh, Vo Hong Ly, Tran Bang, Do Thi Minh Hanh (one of Hung's co-defendants) and other activists came to welcome him back home. At 11:15 am, when they were about to have lunch, police came to Hung's house and forced Binh to leave. The reason given was that Binh violated his house arrest by leaving his residence. Binh arrived home safely at 14:00 pm and was said to meet with police again the next day. He also had to pay 2.500.000 VND (approximately 108 USD) for this violation.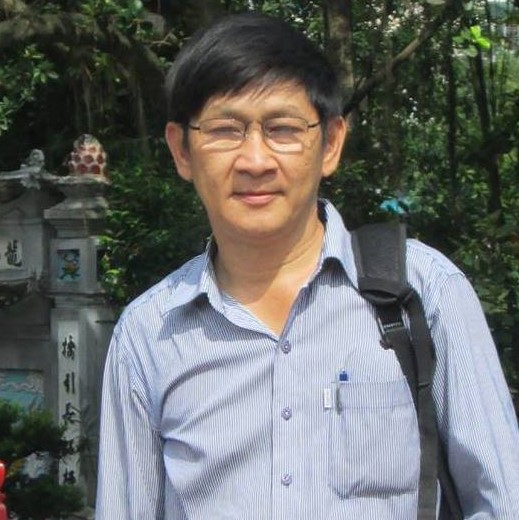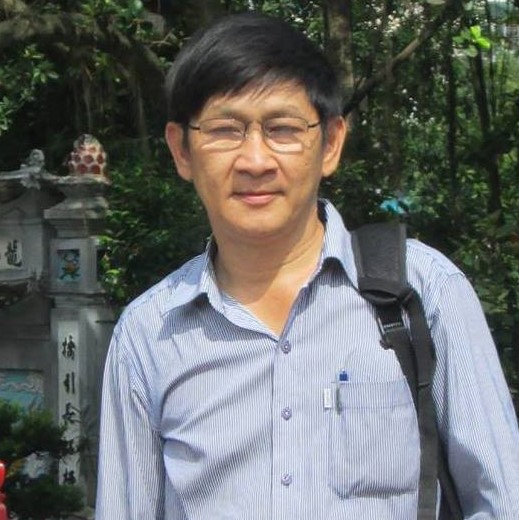 Truong Minh Duc
Nguyen Thi Kim Thanh was 
temporarily detained
 while traveling this week. She is the wife of 
Truong Minh Duc
, a pro-democracy journalist who is currently serving a 12-year prison sentence. She traveled to Germany to visit her relatives on January 6, 2019 and returned to Vietnam on February 21. At 7:55 am, Thanh made a phone call to her family and informed them that police "invited" her to work with them at the airport. Police finally 
released her at 1:00 pm
 after confiscating her passport. This detention might be because of her advocacy for  her husband during her trip in Germany.
This week, we remember the nine people who were sentenced to between three and fourteen years prison in Binh Dinh Province on December 28, 2017. They were originally arrested two years ago, in February 2017, and convicted under Articles 88 and 79 of the 1999 Criminal Code for printing and distributing leaflets with alleged anti-state content.
International Advocacy
Three US Members of Congress have 
urged President Trump to raise human rights with Vietnamese leaders
 when he meets North Korean leader Kim Jong Un for a summit in Hanoi next week. Reps. Zoe Lofgren, Chris Smith, and Alan Lowenthal signed the letter, dated February 19, and in it lamented that Vietnam was chosen to host the summit despite its dismal human rights record. They encouraged Trump to highlight the case of 
Michael Nguyen
, a US citizen detained in Vietnam since July 2018.
Read Forum-Asia's new report: "Instruments of Repression: A Regional Report on the Status of Freedoms of Expressions, Peaceful Assembly, and Association in Asia." In the section on Vietnam, they write: "As the Government struggles to suppress increasing dissatisfaction with its failure to respect the rights of its citizens, and it uses increasingly heavy-handed tactics to crush any dissent. HRDs in Vietnam face the most repressive legal and policy framework in the region, which criminalizes all aspects of their work and places obstacles in their path at every step." The report highlights the repressive laws used to silence dissent in Vietnam and across Asia, noting that the revised Vietnamese 2015 Criminal Code did very little to remedy existing issues with the 1999 Criminal Code.
Press Freedom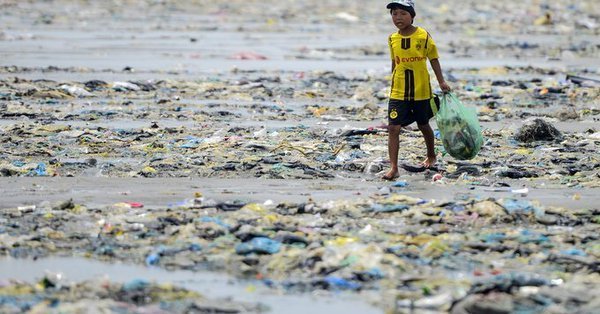 An English article written about photographer Nguyen Viet Hung was 
taken down this week
 in Vietnam. Hung took a trip across Vietnam to document pollution and waste disposal. The link to the article, which appeared in VN Express, is still not working; many believe it was censored due to its critical view of the government's handling of these environmental issues.
Death Penalty
The People's Supreme Court in Hanoi 
may now review the case of Dang Van Hien
, who was sentenced to death in January 2018. Hien, a farmer, was sentenced to death after he killed three people and injured 13 others in a land dispute with representatives of a private company, Long Son Investment & Commercial Company, in 2016. Hien's case has received an outpouring of support from the public. Supporters believe he killed the workers under the difficult circumstances of a long battle over land rights and under the threat of attack in his home on the day in question, which they argue should be considered in deciding his fate.
NEWS & ANALYSIS
Vietnam Takes Aim at Radio Free Asia
: "Vietnam is tightening controls on dissent and targeting journalists. When President Trump goes to Hanoi next week for a summit with his North Korean counterpart, he should raise with the host nation the fate of two Vietnamese journalists working for Radio Free Asia, the U.S. government-funded broadcaster I lead. Popular blogger Truong Duy Nhat has been missing for more than three weeks since he fled his home in Da Nang, Vietnam, for neighboring Thailand to seek asylum. We fear Mr. Nhat was abducted and taken back to Vietnam for imprisonment and interrogation."
Germany aims to reset ties with Vietnam after kidnapping case: "In a statement issued before his meeting in Berlin with Vietnamese Foreign Minister Pham Binh Minh, Maas underscored the importance of human rights and common values in any strategic partnership. The two officials did not hold a news conference. 'Vietnam, like Germany, is committed to multilateralism and free trade. It has taken on increasing global responsibility and is engaged in climate protection,' Maas said. 'These are all areas in which Germany and Vietnam can work together more closely in the future.' Maas also said Germany supported a rapid agreement on a free trade agreement between the European Union and Vietnam."
IN CASE YOU MISSED IT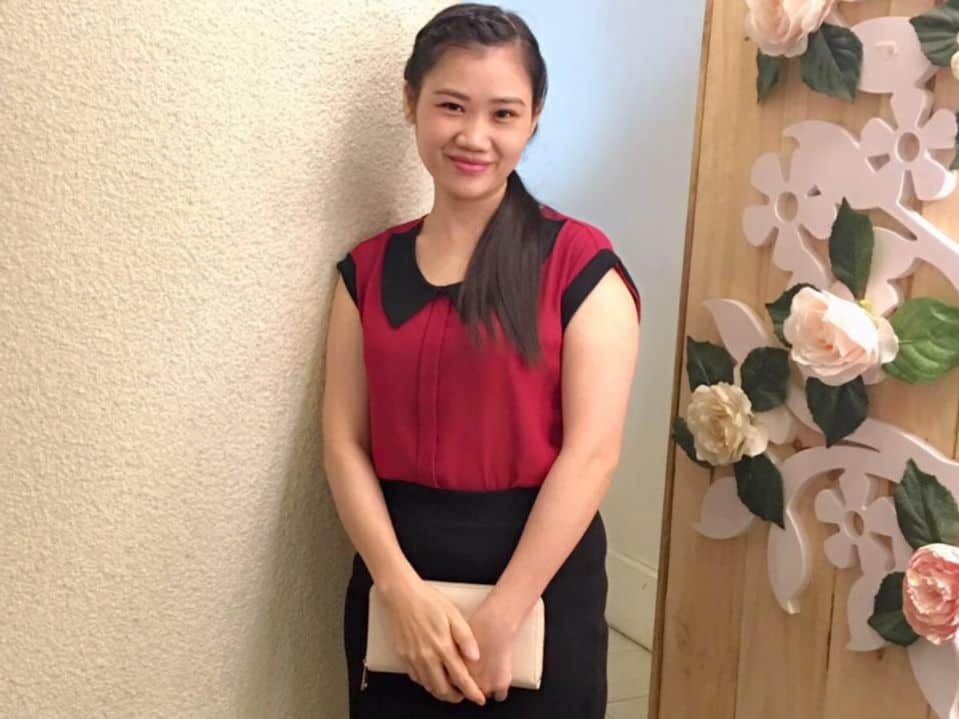 Facebooker Huynh Thi To Nga (a.k.a. Dieu Hang or Selena Zen) is 
still missing
 after she was last seen 
around 3 pm on Monday
, January 28, 2019. She was allegedly kidnapped by plainclothes agents from the hospital where she works. She is the owner of two Facebook accounts. A sharp commentator on Vietnamese politics, she frequently shares her views online that are critical of the regime. She's a 
doctor
, and single mother of two children, and reportedly also the sister of 
Facebooker Huynh Minh Tam
, potentially the same person who was also recently arrested for his Facebook activities.
TAKE ACTION
Take action for US citizen Michael Nguyen, who was detained in Vietnam almost eight months ago. He may soon be facing trial. He is not permitted visits from lawyers nor family. Little information has been available about his case, even to US officials. Call on Vietnamese authorities to release him from detention by signing this petition on Change.org.
© 2019 The 88 Project
https://the88project.org/wp-content/uploads/2018/10/le-minh-the.jpg
271
271
kayleedolen
https://the88project.org/wp-content/uploads/2019/01/88project.png
kayleedolen
2019-02-25 08:10:45
2019-04-30 07:45:39
Vietnam Free Expression Newsletter No. 8/2019 – Week of February 18-24