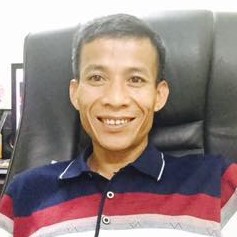 Vietnam Free Expression Newsletter No. 7/2018 – Week of February 12-18
Greetings from The 88 Project, and Chúc Mừng Năm Mới (Happy New Year)! This week, we think of political prisoners and their families on the occasion of Tết, the Vietnamese Lunar New Year. Here are a few ways to support and show solidarity with the families during the most important holiday of the year.
Onto the news, analysis, and actions regarding human rights and civil society in Vietnam during the week of February 12-18. Blogger Nguyen Ngoc Nhu Quynh (Me Nam) has been transferred to a new prison far away from her family; this move comes despite Quynh's health issues in prison. On February 9, authorities arrested blogger Nguyen Van Truong for posting about police corruption online. Dissident writer Pham Doan Trang was awarded the 2017 Homo Homini Prize. This week, lawmakers in the U.S. met to discuss the defense of political prisoners under the Defending Freedoms Project of the Tom Lantos Human Rights Commission. In the news and analysis section, read about the difficulties of religious minorities in Vietnam and looming questions about the future of activism and free press in the country. Please take action for Nguyen Ngoc Nhu Quynh and call on the Vietnamese authorities to provide her with proper medical attention.
Read the full newsletter, here.
And please subscribe!
HUMAN RIGHTS & CIVIL SOCIETY
Prisoners of Conscience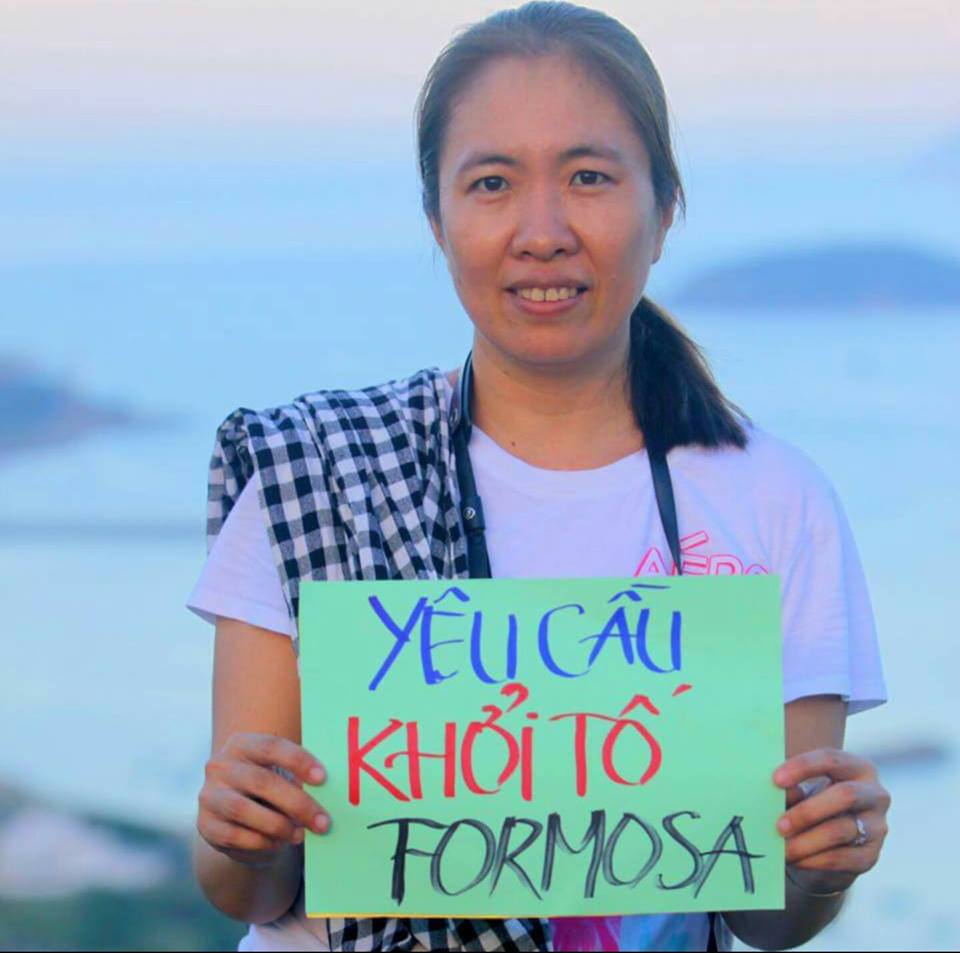 Imprisoned blogger 
Nguyen Ngoc Nhu Quynh
, Me Nam, was 
transferred 
from Khanh Hoa in southern Vietnam to the northern province of Thanh Hoa. She was moved to Prison no. 5, which is notorious for its poor conditions. Her mother only found out about the transfer after attempting to visit Quynh. She had visited Quynh only a week prior as well, and the authorities made no mention of an upcoming transfer. This transfer puts a strain on Quynh's already difficult family situation. Her mother, who is the sole caretaker of Quynh's two young children and her grandmother, will find it exceedingly difficult to visit Quynh in this new, remote prison, and the prison itself will pose further health challenges to Quynh's already fragile state. The 88 Project 
considers this transfer
 a cruel emotional tactic, meant to isolate Quynh further from her family and support system. Quynh is serving a 10-year sentence for blogging about social and environmental issues in Vietnam.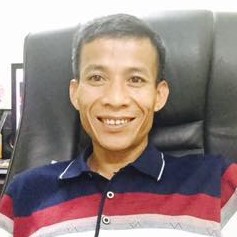 Nguyen Van Truong
, 42, was 
arrested 
on February 9 under Art. 331 of the 2015 Criminal Code ("abusing democratic freedoms") for his online content about police corruption. Truong is from Thai Nguyen, the same part of Vietnam as youth activist 
Phan Kim Khanh
, who is serving a six-year sentence for blogging activities. Read Truong's 
profile 
in our database for more information on his arrest.
Activists at Risk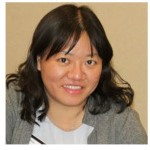 Dissident blogger Pham Doan Trang has been 
announced 
as the winner of the 2017 Homo Homini Prize from People in Need. Trang strives to bring about peaceful change in Vietnam through her writings. She persists in her activism, despite being harassed, attacked, and even exiled in the past. The BBC recently 
interviewed
 imprisoned blogger Nguyen Ngoc Nhu Quynh's mother, Nguyen Tuyet Lan, and Pham Doan Trang about the dismal situation for activists in Vietnam. Trang also recently authored a new book called "Politics For All." She gave an 
interview
 to Radio Free Asia about the book's aim to show that politics is relevant to all people and parts of society.
International Advocacy
On February 15, The Tom Lantos Human Rights Commission held a 
hearing 
for members of Congress and the public on defending political prisoners globally. Under its 
Defending Freedoms Project
, members of Congress can symbolically adopt political prisoners and help bring awareness to their cases and advocate for improved prison conditions and releases. The February 15 hearing featured politicians who have participated in the Defending Freedoms Project. Rep. Alan Lowenthal recently adopted imprisoned lawyer 
Nguyen Van Dai
. Rep. Zoe Lofgren has adopted 
Tran Huynh Duy Thuc
.
NEWS & ANALYSIS
Experts, Veterans Gather to Discuss Vietnam Hill Peoples' Fate: "The Montagnards still come under constant harassment from the Vietnamese authorities. Their ancestral land is encroached upon and their religious freedom is limited, according to independent human rights expert Sara Colm. 'A big challenge for Bunong in Vietnam as with all the Montagnard groups in the central highlands is those who feel they need to flee from Vietnam because of persecution, because they've been imprisoned and tortured because they can't practice their religion freely,' she said."
Official thuggery exposed as Buddhists jailed: "The pattern is a familiar one to many hundreds of civil society activists, as they try to challenge the Communist party's monopoly on power. They can expect to be followed in the street, have their homes staked out and telephone calls listened to. Many in recent years have also been subjected to violent assaults by unidentified gangs of men. Such violent attacks are often the final sign that an arrest is imminent."
Viet Activist's Sentencing an Omen of Worse to Come: "The case of H[o]ang Duc Binh illustrates a distressing larger picture, that Vietnam's human rights situation has deteriorated as the United States and other South China Sea nations have increasingly viewed it as a counterweight to China. In 2017, police arrested at least 21 activists for national security offenses that are used to punish critical speech and peaceful activism, according to Human Rights Watch."
Why Vietnam Locked Up a Buddhist Hermit: "Practitioners of the Hòa Hảo faith and other religious minorities are deeply distrusted and harassed by the paranoid CPV. As a result, they are often the most outspoken dissidents against the authoritarian regime's single-party monopoly on power. Religious organizations not controlled by the regime are also increasingly becoming foci for civil society organization and peaceful protest—both of which are seen as dangerous and subversive by authorities in Hanoi."
Why press freedom is at risk across Southeast Asia: "All 10 countries in the Association of Southeast Asian Nations fall into the bottom third of the annual press freedom league table compiled by Reporters Without Borders of France. Thailand and the Philippines, once vaunted as the freest presses in the region, have slipped from 66 to 142 and 89 to 127, respectively, since the index was introduced in 2002. (The U.S. has also fallen, from 17 to 43.) Within ASEAN, Indonesia does the best, at an unimpressive 124. The bottom slot on the 180-nation list has long been owned by North Korea, but Vietnam and Laos are not much above it at 175 and 170, respectively. For regional comparison, the International Federation of Journalists recently reported 'unprecedented hardship' in Hong Kong's media industry, yet RSF ranked it 73rd. India and China trailed in the ASEAN league at 136 and 176, respectively."
TAKE ACTION
Take PEN International's action for Nguyen Ngoc Nhu Quynh, calling for her immediate release from prison, and Amnesty International's Urgent Action to demand that Vietnamese authorities ensure that she has access to adequate medical care.
https://the88project.org/wp-content/uploads/2018/02/nguyen-van-truong.jpg
237
237
kayleedolen
https://the88project.org/wp-content/uploads/2019/01/88project.png
kayleedolen
2018-02-19 09:00:28
2019-04-30 07:59:21
Vietnam Free Expression Newsletter No. 7/2018 – Week of February 12-18