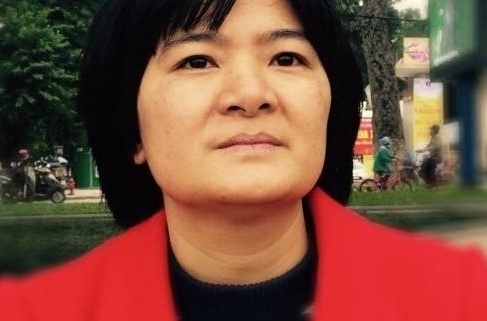 Vietnam Free Expression Newsletter No. 42/2018 – Week of October 22-28
Featured Image: Political prisoner Tran Thi Nga
Greetings from The 88 Project! We are bringing you news, analysis, and actions regarding human rights and civil society in Vietnam during the week of October 22-28. Fifteen protesters will appeal their sentences for "disturbing public order" on November 9. They are just some of the dozens of protesters and activists detained during or after national protests in June 2018. This week, we have updates from prison on political prisoners Nguyen Trung Ton and Nguyen Van Hoa; Ton is barely able to walk from an injury sustained during his kidnapping in 2017, and Hoa was beaten at a courthouse when he refused to help authorities in their prosecution of fellow environmental activist Le Dinh Luong. Female labor rights activist Tran Thi Nga's situation in prison is unknown; her family has not been able to visit her in two months. And this week we remember young blogger and university student Phan Kim Khanh, who was sentenced to six years in prison one year ago. Now in the US after her sudden release and exile, Nguyen Ngoc Nhu Quynh (Mother Mushroom) spoke out about her reluctance to leave her country. Several activists were at risk this week, including a man who was detained for questioning regarding protest leaflets he made, a Facebooker and member of a constitutional rights group whose 13-year-old daughter was called in for questioning about him, and two activists who were effectively held under house arrest on October 28. In international advocacy, Amnesty International has called on Vietnam to amend its Cybersecurity Law, and a member of the European Parliament has publicly questioned why the EU isn't pressing Vietnam farther on its human rights obligations under the proposed EU-Vietnam Free Trade Agreement. Also, after a publisher was punished for books deemed to be harmful to the Communist Party, two Party members resigned. In the news, read about Vietnam's new president, Nguyen Phu Trong, and analysis of Mother Mushroom's release from prison. Please take action for Tran Thi Nga, urging authorities to permit her family visits, and for the many political prisoners who remain behind bars in Vietnam. Please also support our work by making a donation here in the final days of our crowdfunding campaign to support female activists.
And please subscribe to the newsletter!
HUMAN RIGHTS & CIVIL SOCIETY
Prisoners of Conscience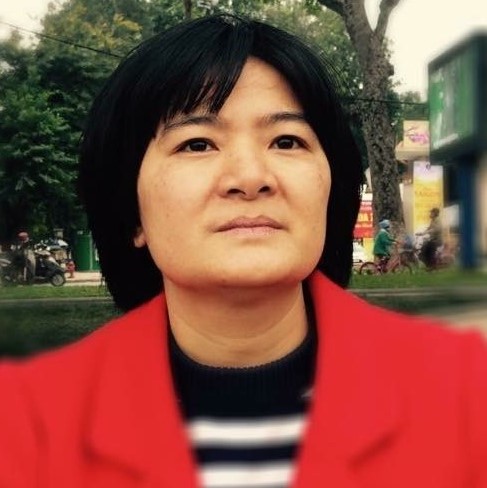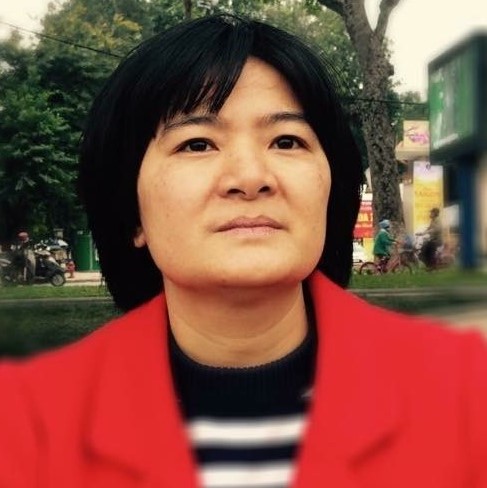 In a phone call home on August 17, 2018, 
Tran Thi Nga
 revealed that she was harassed by her prison cellmate. She was beaten and even threatened to be killed. Her family has been concerned about her because they have not been able to meet with her since then. On August 22 and September 28, they came to her detention center, which is 1300 km away from their residence, but they were 
not allowed
 to meet with her her because authorities said that "Nga did not follow the regulations of detention center." It has now been two months since 
Nga's family has had any information about her situation in prison
. Her husband sent a complaint to Nga's detention center and an urgent appeal 
for the second time
. 
Amnesty International also sent an urgent appeal
, calling on the new Vietnamese president Nguyen Phu Trong to release her.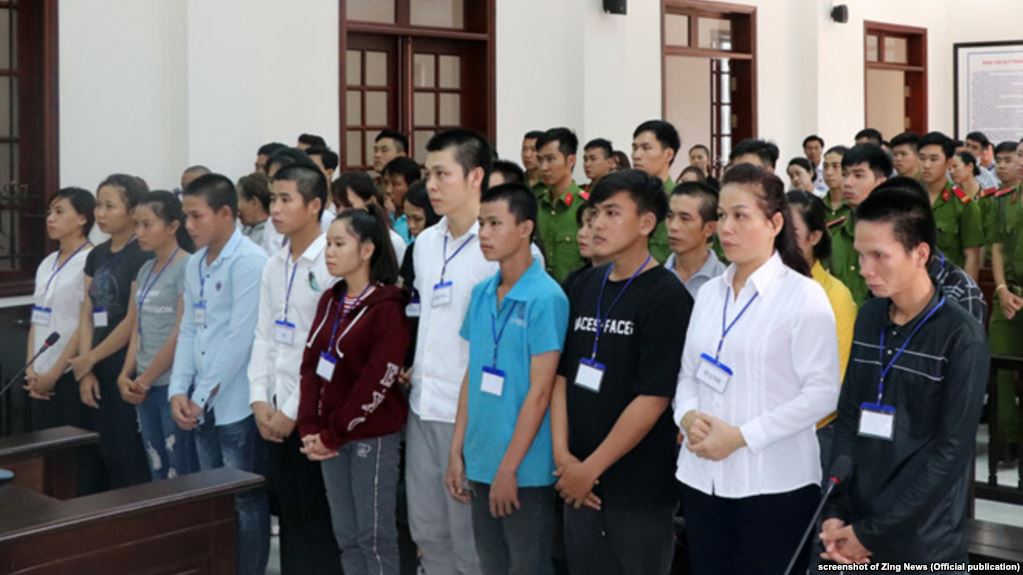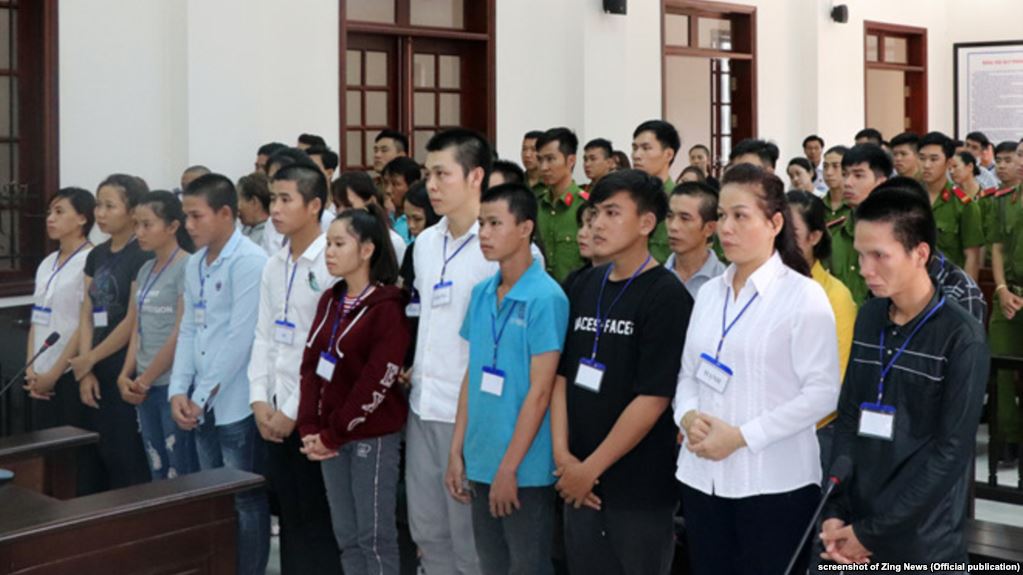 The trial of 20 protesters in Bien Hoa City on July 30, 2018. Source: 
VOA Vietnamese
Fifteen protesters detained in national demonstrations in June and sentenced to prison terms in July will appeal their sentences. The 
hearing is set
 for November 9, 2018 in The People's Court of Bien Hoa City. Twenty protesters were tried on July 30, 2018 for "disturbing public order." In a one-day trial, judge Nguyen Quoc Thai sentenced 15 of them to sentences ranging from eight to 18 months in prison, and he gave five of them suspended sentences ranging from 12 months to 14 months.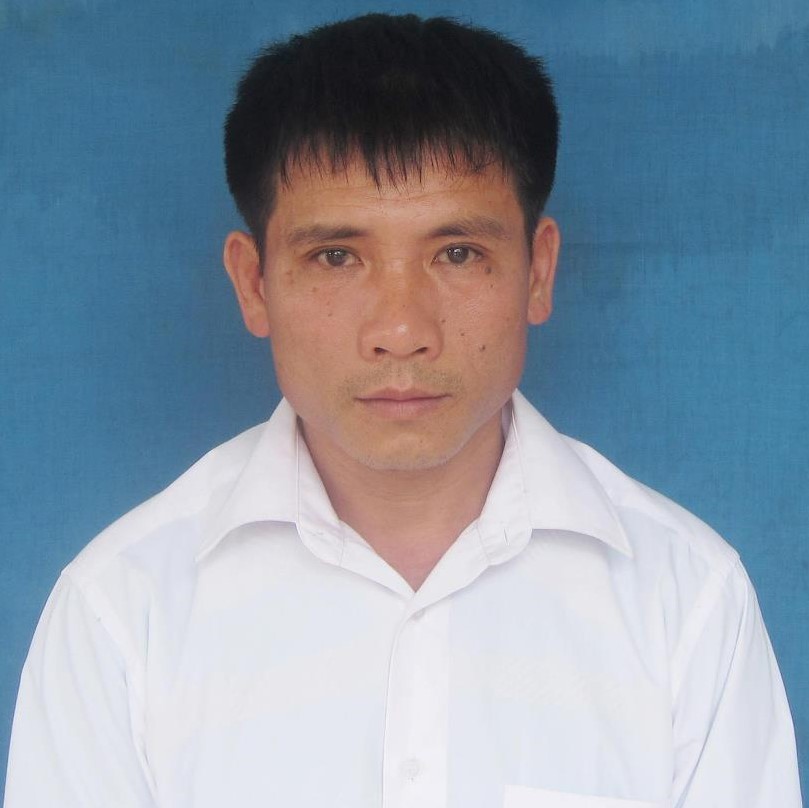 Nguyen Trung Ton
's family recently sent him some medicines because he has been so 
ill in prison
. However, the prison sent it back. Authorities also ignored the petition from his family to ask for his medical treatment with the family's own money. Nguyen Thi Lanh, his wife, said that Ton made a phone call home on October 22, and he 
is still suffering from an injured leg
 from when security agents kidnapped and tortured him in February 2017. In addition, his kidney disease has worsened because of the inflammation of his prostate, which is also disturbing his sleep. Prison authorities have 
denied his request
 for treatment, even though he can barely walk. Moreover, police and commune officers in Thanh Hoa province recently stated that they will supervise Ms. Lanh, Ton's wife. Nguyen Trung Ton is a pro-democracy activist and Protestant pastor serving 12 years in prison; over the summer, he was transferred to a new prison over 1,000 km from his home.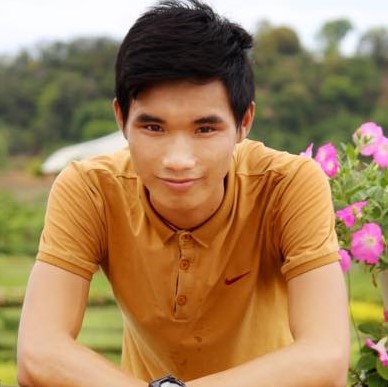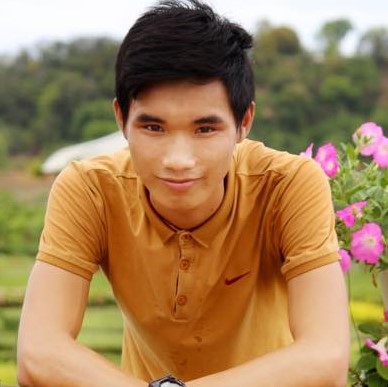 Political prisoner 
Nguyen Van Hoa
sent a letter
 to his family on October 19, 2018 detailing systemic abuse by multiple parties during his investigation and time sentenced in prison. For example, the supervisor of the detention center in Nghe An province 
beat Hoa in the isolation room at court
 during the first instance court hearing of 
Le Dinh Luong
 in Nghe An Province on August 16, 2018. In this trial, the authorities wanted to use Hoa (and 
Nguyen Viet Dung
) to oppose Le Dinh Luong and build a case against him. However, both of them advocated for Luong. Therefore, Hoa was pulled into the isolation room and beaten for not cooperating. The court then prohibited him from being a witness, saying that the "witness got a stomach ache."
In addition, Hoa's leg had a tumor but the detention center only checked it without providing any treatment. He submitted an application, asking for treatment, but it has not been accepted. Moreover, he alleges that two investigators from Ha Tinh Province 
took illegal actions
 when interrogating and investigating him about incidents he wasn't involved with, and they threatened he would be prosecuted in other cases if he did not cooperate with the questioning. Also, the Investigation Agency of Ha Tinh province did not deactivate his Facebook account during their investigation of him but instead used it to carry out illegal actions. Hoa was sentenced to seven years in prison in November 2017 for livestreaming footage of protests for compensation after the 2016 Formosa environmental disaster.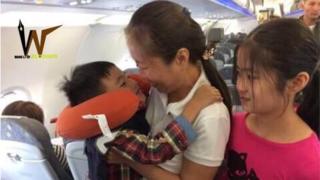 Mother Mushroom and her children on the plane after her sudden release from prison on October 17. Source: Vietnam Bloggers Network
Nguyen Ngoc Nhu Quynh
 said that she did not want to leave Vietnam and was 
reluctant to be exiled.
After arriving Houston, Texas safely she said on October 19 that "if she had the right to choose, she would stay in Vietnam. But she has two children, she had to consider their future." After over two years in prison in Vietnam, the well-known blogger, also known as Me Nam or Mother Mushroom, was suddenly 
released from prison
 on October 17 and sent immediately into exile in the United States. She was accompanied by her mother and two young children.
In the aftermath of Quynh's release, many have pointed out the dozens of activists, bloggers, journalists, and religious leaders who remain imprisoned in Vietnam. 
PEN America reflected on the harsh reality
, stating: "We can expect to see an even greater surge of dissident arrests next year, as a new, deeply repressive and unduly broad 
cybersecurity law
 will take effect in January and grant the Vietnamese government unchecked power to monitor the social media activity of its citizens."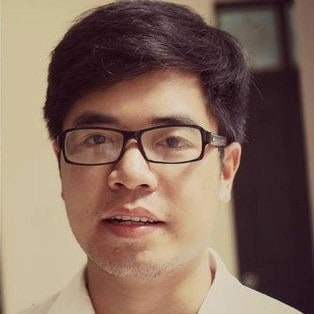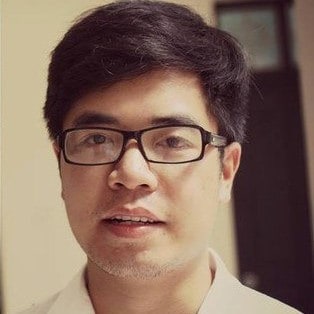 This week marked one year since blogger 
Phan Kim Khanh
 was sentenced to six years in prison. The now 25-year-old was sentenced on October 25, 2017 for "propaganda against the state" for materials posted on Facebook, blogs, and YouTube, as well alleged connections to "reactionary" groups. A university student prior to his arrest, Khanh was one of 10 students of Thái Nguyên University who received a scholarship to attend a training course at the U.S. Embassy for members of The Young Southeast Asian Leaders Initiative. On September 30, Phan Kim Khanh's father visited him at Nam Ha detention center in Ha Nam province. Read more about Khanh and the latest update on his case, 
here
.
Activists at Risk
In June 2018, Dang Thanh (born 1992) 
distributed leaflets
 with the content saying "don't allow China to rent the land even for 1 day," opposing the draft law on Special Economic Zones. His family was later harassed by the police, forcing him to leave his commune to travel to another commune in Tra Vinh province. On October 26, the police of Tra Vinh province raided Thanh's residence and 
ordered him to follow them to the police headquarters
. They confiscated his phone and took control of his Facebook account. 
During October 26 and 27, they questioned him
 about the leaflets. During this time, Thanh was beaten again and forced to take off his clothes. After two working days, Thanh was allowed to go back to where he had been staying, but remained under surveillance. On October 28, Thanh requested to go back to his home to visit his parents. His investigation will be transferred back to Can Tho city police, where the leaflets were distributed, on October 29, where he will continued to be questioned.
On September 1, 
Facebooker Phuong Tran (Tran Thanh Phuong) was arrested by the police
 of Ho Chi Minh City. Until recently, police kept him detained without an accusation. On October 15, 2018, the police 
sent a summons order to his daughter, Tran Le Thanh Ha, 13
, to work on issue related to her father, but she denied the request and any knowledge of her father's activities. 
Phuong is a member of the Hien Phap
 constitutional rights group. Several of its members were arrested in early September as authorities tried to quell plans for public demonstrations.
On October 28, Dao Thu, a lecturer at Hanoi University of Foreign Languages who had participated in protests in Hanoi, was prevented from going to the University and was closely watched. She was stopped from going outside early in the morning to exercise, and when she tried to leave later to go to the university, she was barred from leaving again. Several hours later, security officers kept watching outside of her house. When she was finally able to travel to the university by bicycle, they followed her on motorbikes. Upon finishing teaching her class, she was questioned by two unknown men, and when she returned home, she was again put under surveillance.
Meanwhile, also on October 28, a plainclothes security officer came to block blogger La Viet Dung from leaving his house, perhaps in a bid to keep him from attending an anniversary event for the No-U football club, a group of dissident footballers who have protested Chinese maritime claims. In a livestream video, the man claimed he was just a normal citizen but also admitted he was a security officer who took responsibility for preventing Dung from leaving. During the conflict, the security officer hit Dung's mother in the head, which was caught on video.
International Advocacy
Amnesty International has sent an 
open letter
 to the Vietnamese National Assembly expressing its concerns about the proposed Law on Cybersecurity, urging the Assembly to revise the law to make it consistent with Vietnam's obligations under international human rights law. They discussed the possibility of vaguely-worded articles be used to prosecute dissidents, such as Article 8, which "lists prohibited conduct and activities such as 'distorting history, denying revolutionary achievements, destroying the national solidarity block,' and 'providing false information, causing confusion amongst the Citizens, causing harm to socioeconomic activities'." The law also has strict stipulations about how Internet service providers must store and share user data. The law goes into effect January 1, 2019.
Meanwhile, Vietnam is also in the final stages of securing free trade agreement with the EU, but some are still pressing for more human rights stipulations before approval. Jude Kirton-Darling, a member of the European Parliament, wrote a op-ed on why it's necessary to push for more change from Vietnam, citing the harassment and jailing of labor rights activists Do Thi Minh Hanh and Hoang Duc Binh and difficulties that pro-democracy advocate Dr. Nguyen Quang A had in making it to Brussels to testify in front of the EU. While some believe pressing Vietnam too hard will lead to the country backing out of the agreement, or working more closely with China instead, Kirton-Darling asserts that the once US-led Trans Pacific Partnership showed that Vietnam will make human rights commitments when requested. "In 2016 Vietnam agreed to a series of detailed commitments on labour rights, including specific legislative reforms, in order to join the TPP, a trade deal involving the US," Kirton-Darling wrote. "In other words, they gave the US far more than we have been to date asking for."
Press Freedom
This week, the Communist Party 
announced disciplinary measures for a publishing house's editor-in-chief
, claiming that Tri Thuc (Knowledge) Publishing House's Chu Hao had published books with content damaging to the Party. In response to the announcement, two Party members resigned. One of them, Mac Van Trang, was dissatisfied with the silencing of critics and even Party intellectuals. Trang said to Radio Free Asia Vietnamese Service:  "I joined the party to fight for the independence and freedom of our people, but starting in the year 2000 I came to realize that the party has gone against its original cause."
NEWS & ANALYSIS
Vietnam Begins Life Under New Strongman President Nguyen Phu Trong
: "With Vietnam increasingly under China's orbit, human rights are also unlikely to improve under Trong, who analysts say sees China's authoritarian governance as a model to be replicated. According to Human Rights Watch, at least 119 people were in jail as of January for political crimes. A separate investigation by news wire AFP found more than 55 people had been 
jailed
 this year alone. Last week, dissident blogger Nguyen Ngoc Nhu Quynh, known as 'Mother Mushroom,' was 
deported
 to the U.S. after two years in prison. 'Before he was the president he was already the most powerful man in Vietnam and under his leadership many people were sent to jail,' says activist musician Mai Khoi, who won the 2018 Václav Havel International Prize for Creative Dissent. 'How can I think now he will give us more freedom?'"
Vietnam: why blogger Mother Mushroom went free: "However, rather than achieving social stability by silencing its critics with the long arm of the law, arresting dissidents often puts them in the spotlight and grants them international prestige when news and social media spread word of their detention and often harsh treatment. In a video conference interview with Reuters, Quynh recounted her three hunger strikes in prison, the longest lasting 16 days. She also relayed how authorities separated her from other prisoners, so that she couldn't communicate with them or spread her subversive thinking. The US State Department had lobbied for Quynh's release and eventually secured the conditions for her to fly to the United States along with her two children and 63-year old mother. The timing of her release during Mattis' visit was likely meant both to reduce media attention on the story while signalling to the US that Hanoi was willing to show flexibility to Washington's human rights concerns in order to keep the partnership on positive footing."
Vietnam was set for reform — until Trump canceled a trade deal: "But the pact had power in Vietnam, one of the signatories. The agreement secured promises from Vietnam's Communist Party rulers to make space for independent trade unions, outlaw child labor, give private firms more opportunity to compete with the state sector, strengthen environmental controls and allow an unfettered Internet. In exchange, the Vietnamese would gain greater access to the huge U.S. market. Also, one of Vietnam's regional rivals, China, was excluded. And TPP came at a time when a budding movement of brave Vietnamese activists was using social media to spread ideas about workers rights, transparency, accountability and democracy. Then, in his first week in office, President Trump withdrew from TPP on the dubious complaint that it was bad for U.S. businesses and workers. The impact in Vietnam was unmistakable. As former U.S. ambassador to Vietnam Ted Osius told The Post, 'It pulled the rug out from under the reformers.'"
What Should Be On New President Nguyen Phu Trong's Agenda?: "However, the new President Trong may not be able to ignore the mounting opposition to the cybersecurity bill for much longer. As the third cycle of Vietnam's Universal Periodic Review (UPR) is rapidly approaching in January 2019, one of the most controversial items to be discussed is expected to be this new law. Moreover, just this month, Vietnam is one step closer to sealing the deal with the EU for a Free Trade Agreement, one that is believed to be the most ambitious trade deal in which the EU has made with a developing country. The EU-FTA, nevertheless, comes with a human rights clause where a material breach could allow the other side to suspend the entire agreement unilaterally."
TAKE ACTION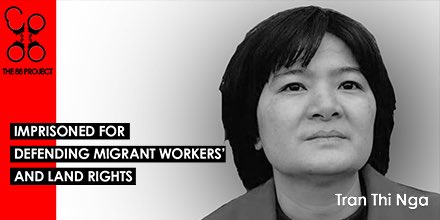 Please take action with Amnesty International for Tran Thi Nga, an imprisoned female labor rights activist who has been denied visits from her family and whose situation in prison remains unsafe. And please consider making a donation to our crowdfunding campaign, which ends this month! With the funds, we will create an interview series with the female activists, sharing details about their backgrounds, personal lives, and motivations for becoming human rights advocates.
Please also take action with English PEN by writing to Vietnamese leaders to support Nguyen Ngoc Nhu Quynh's (Mother Mushroom) release but also to call on them to allow her to return home to Vietnam and to release the dozens of other political prisoners who remain behind bars.
© 2018 The 88 Project
https://the88project.org/wp-content/uploads/2018/06/tran-thi-nga.jpg
488
487
kayleedolen
https://the88project.org/wp-content/uploads/2019/01/88project.png
kayleedolen
2018-10-29 09:40:51
2019-04-30 07:53:31
Vietnam Free Expression Newsletter No. 42/2018 – Week of October 22-28