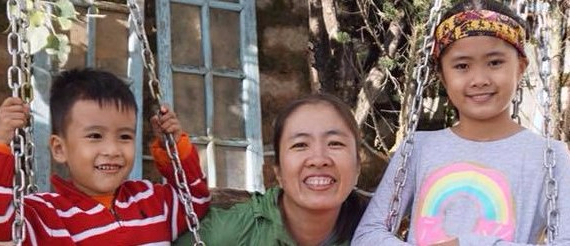 Vietnam Free Expression Newsletter No. 35/2017 – Week of October 23-29
Greetings from The 88 Project! We are bringing you news, analysis, and actions regarding human rights and civil society in Vietnam during the week of October 23-29. Blogger and student Phan Kim Khanh was sentenced to six years in prison and four years of probation on October 25 for running anti-corruption and pro-democracy Facebook and YouTube pages and blogs. International human rights groups have denounced the sentence. Nguyen Ngoc Nhu Quynh (Mother Mushroom) is suffering from poor health in prison, and the authorities refuse to give her vitamins and a Bible brought by her mother. Quynh's 11-year-old daughter wrote a heartfelt letter to Melania Trump asking for her to intervene to help release her mother from prison. There are some positive developments in the treatment of prisoner of conscience Tran Huynh Duy Thuc. The police have been intimidating the family of activist Pham Ngoc Lan for her alleged involvement with the pro-democracy group Brotherhood for Democracy; meanwhile, writer and former political prisoner Nguyen Xuan Nghia has been questioned by police nine times about the Brotherhood for Democracy. In the news, read about Vietnamese millennials and their prospects for political involvement, and more. Please take action for Mother Mushroom to demand the Vietnamese authorities take proper action to meet her medical needs.
HUMAN RIGHTS & CIVIL SOCIETY
Prisoners of Conscience
On October 25, Blogger Phan Kim Khanh, 24, was convicted in a four-hour trial of violating Article 88 and sentenced to six years in prison and four years of house arrest. Khanh was an award-winning university student before his arrest. It is unclear if he will appeal. His father was allowed in the courtroom, but others were prohibited from attending. His parents continue to support him. "If I could see Khanh now, I would tell him that his father and I have always supported what he's done. I believe that he acted as he did because he is a patriot," his mother said.
Several international human rights organizations have made statements condemning his detention and sentencing. "Students should be encouraged to write about social and political problems—not punished," said Human Rights Watch's Asia Director, Brad Adams, in a statement released on Tuesday. "Blogging is not a crime, despite Vietnam's repeated efforts to treat it as one. Phan Kim Khánh should be released immediately, and the Vietnamese government should recognize that Article 88 is completely inconsistent with international guarantees regarding the right to free expression," said James Tager, Senior Manager of Free Expression Programs at PEN America, in another release.
Khanh was arrested on March 21 under Article 88 for running Facebook, YouTube, and blog sites with anti-corruption and pro-democracy content. Learn more about his background and current status, here. We will update the case profile as information becomes available. His family continues to need support in order to send him supplies in prison. Please contact us if you can assist.
The 11-year-old daughter of blogger Nguyen Ngoc Nhu Quynh (Me Nam) has written a letter to the First Lady of the United States, Melania Trump, asking for her assistance in releasing her mother from prison ahead of the first family's trip to Vietnam for the upcoming APEC summit in November.
"Please help unite my family since I know my Mom did not do anything wrong and furthermore, you were the one to give her the 'International Women of Courage' award," she writes. Read the full translation of the letter here.
The 11-year-old's nickname, Nam, which means Mushroom, inspired Quynh to take the name Me Nam, or Mother Mushroom. Ted Osius, current US Ambassador to Vietnam, told Reuters that the administration has advocated for Quynh's release, and the release of other prisoners of conscience, recently and on multiple occasions.
In prison, Quynh's health is still a large concern. Quynh's mother, Ms. Nguyen Tuyet Lan, visited her on October 23 and shared on Facebook that Quynh was in poor health, and that her requests to send vitamin supplements and the Bible to Quynh were denied. According to her mother, Quynh looked pale and weak. She has not been able to sleep at night as she has cramps due to the cold weather. Ms. Lan brought in a sealed bottle of Calcium and D3 for Quynh but the prison authorities refused, giving the reason that "there's no doctor's prescription." Her request to send Quynh a Bible was also denied because, as the authorities explained, apart from "The People," the official newspaper of the Communist Party of Vietnam, no other books or magazines are allowed in prison.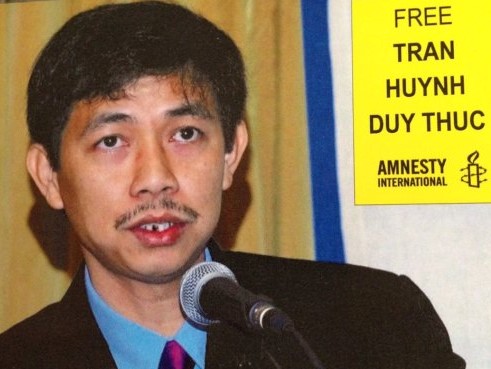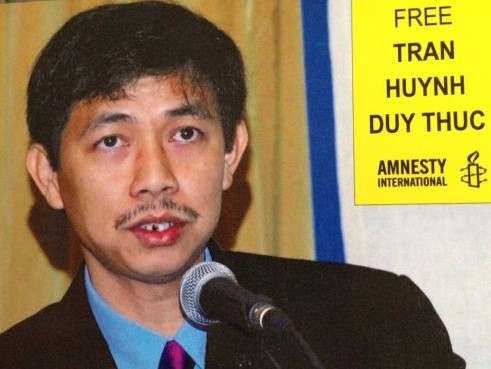 The family of prisoner of conscience Tran Huynh Duy Thuc shared that the authorities at the prison where he is being held have relaxed some of the harsh and cruel measures that had been applied to him, thanks to the unrelenting advocacy for Thuc from individuals and organizations inside and outside the country. Read our full report 
here
.
Activists at Risk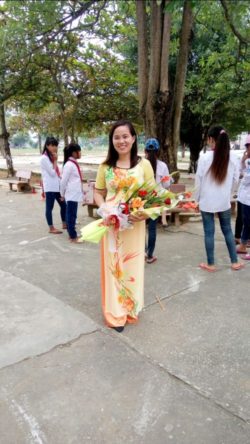 Vietnam's security forces have been 
intimidating the family of Pham Ngoc Lan
 for her alledged involvement with the group Brotherhood for Democracy (BFD). Her ex-husband and brother were summoned for questioning by local police. Her mother was also questioned, and various personal items were confiscated from her home; her mother's residence remains under close surveillance. Police officers from the Ministry of Public Security and a local department questioned Lan for several days in mid-September; in order to avoid being interrogated further, she left her home in Ninh Binh province and lives in a shelter.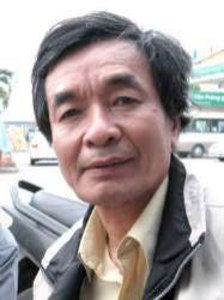 Writer and former political prisoner Nguyen Xuan Nghia was recently 
interrogated by police
 for nine straight days, for eight hours each day, about alleged connections to the Brotherhood for Democracy. The group has been targeted by police in recent months, with at least seven members arrested under Article 79 for subversion. Nghia himself had served six years in prison, from 2008-2013, under Article 88. He was a co-founder of 8406 Bloc, another pro-democracy group in Vietnam.
RELEVANT NEWS & ANALYSIS
Growing up in a political bubble: Are Vietnamese millennials ready to burst free?: "Wealth, higher education, connections, career stability, these are the things that still largely define the new middle class in Vietnam. And Duong, born into a privileged family, has them all. 'When everything is already laid out for you, you don't really think about what tomorrow will hold,' she said. 'It's just going to be the same thing.'" A rare article was published earlier this week in the English edition of VnExpress.net (there was no version in Vietnamese) which describes young Vietnamese's political apathy as they do not feel part of the socio-political discussion. The article has since been taken down from the VnExpress website, but a copy can be read here.
Donald Trump's Big Trip to Asia: What Can Washington Do to Reassure ASEAN?: "President Trump should lay out a vision for Southeast Asia that benefits Southeast Asians and Americans alike. That vision should have three key pillars: 1. Over the long term, the United States should strive to shape a Southeast Asia that is at peace with itself and its neighbors and in which states can resist external coercion. 2. The United States should seek to shape a Southeast Asia that embraces free-market economics and is more deeply integrated with global trade and financial flows. 3. The United States should seek to shape a Southeast Asia that, eventually, is a community of like-minded democracies in which human rights are championed."
IN CASE YOU MISSED IT
Ten human rights organizations together have launched the #StopTheCrackdownVN campaign to bring attention to those arrested since the beginning of 2017. The 
aims
 of the campaign are to "draw widespread attention to and condemnation of the ongoing crackdown in Vietnam; provide support to the detained activists and their families; and apply existing laws and mechanisms, and advocate for diplomatic pressure on the Hanoi government. to ensure the release of all political prisoners." Use the hashtag #StopTheCrackdownVN to share information on your social media pages about the ongoing crackdown and the imprisoned activists.
TAKE ACTION
Please take Amnesty International's Urgent Action for Nguyen Ngoc Nhu Quynh to call on the Vietnamese authorities to ensure that she has access to adequate medical care.
https://the88project.org/wp-content/uploads/2017/10/me-nam-and-children-2-e1509066983175.jpg
246
570
kayleedolen
https://the88project.org/wp-content/uploads/2019/01/88project.png
kayleedolen
2017-10-30 08:09:17
2019-04-30 08:02:42
Vietnam Free Expression Newsletter No. 35/2017 – Week of October 23-29