Vietnam Free Expression Newsletter No. 28/2018 – Week of July 9-15
Above: Detained American Will Nguyen, Source: ABC News/family photo
Greetings from The 88 Project! We are bringing you news, analysis, and actions regarding human rights and civil society in Vietnam during the week of July 9-15. On Tuesday, an appeals court struck down the appeals of National Movement to Revive Vietnam members Nguyen Van Dien, Vu Quang Thuan, and Tran Hoang Phuc, upholding their sentences. The court refused to see critical evidence in the case for the second time. Amnesty International and the US Embassy in Vietnam both spoke out against the trial. After being detained for over a month without formal charges, pro-democracy activist Nguyen Trung Linh has been charged under Article 117 of the 2015 Criminal Code; he faces up to 20 years in prison. Political prisoners Tran Thi Xuan, Nguyen Trung Ton, and Nguyen Bac Truyen have all been transferred to prisons farther away from their families, the latest in a string of recent transfers that many believe are intended to isolate prisoners from their supporters. Nguyen Ngoc Nhu Quynh has continued her hunger strike in prison, citing poor treatment. Hoang Duc Binh is also suffering extremely difficult conditions in prison. Detained American graduate student Will Nguyen faces trial on July 20 for "disturbing public order" after a June 10 protest; supporters say the US has not done enough to press for Will's release. In international advocacy, read three submissions to the UN ahead of Vietnam's Universal Periodic Review in early 2019. In the news, read an analysis of US Secretary of State Mike Pompeo's trip to Vietnam, implications of the recent nationwide protests in Vietnam, and reflections on continued religious persecution. In case you missed it, check out the new search features on our Vietnam Political Prisoner Database, and read a recap of the first six months of arrests, trials, attacks on activists, and other human rights events in Vietnam. Lastly, please join us in our new crowdfunding campaign: Run for Vietnamese Activists! We are raising funds to produce video interviews with female activists and former political prisoners to highlight the unique struggles they face and their incredible stories. Please donate and share the campaign!
Please subscribe to the newsletter!
HUMAN RIGHTS & CIVIL SOCIETY
Prisoners of Conscience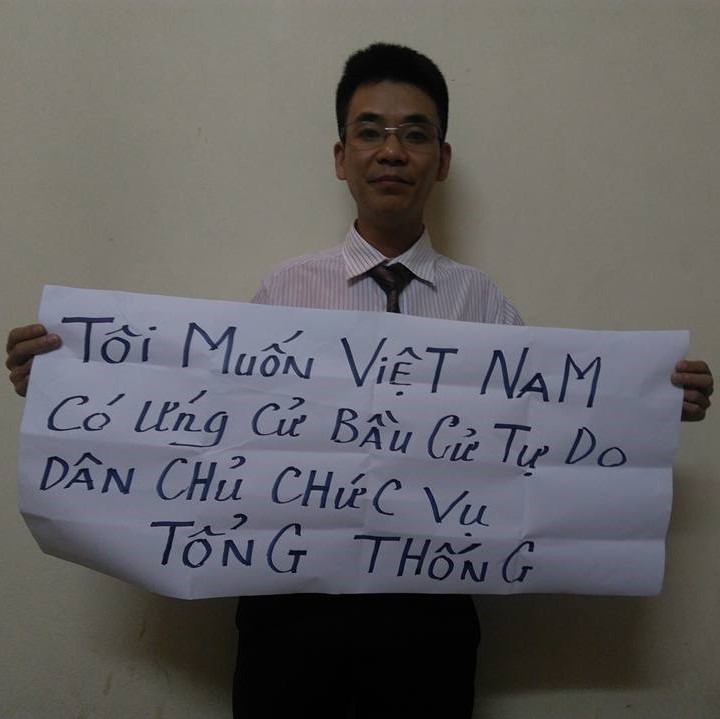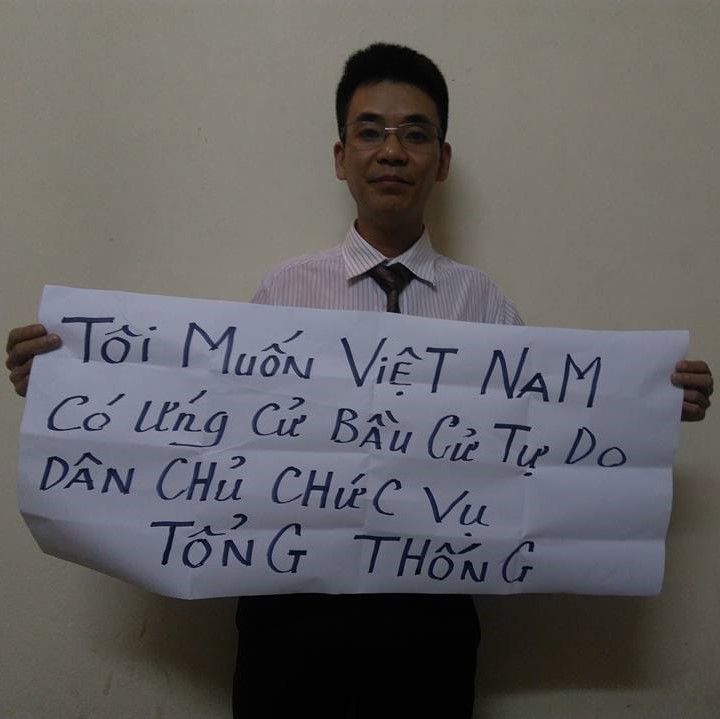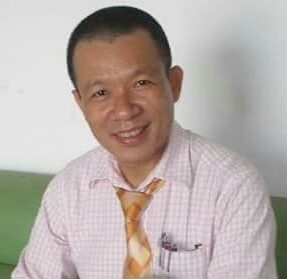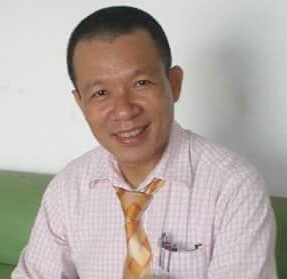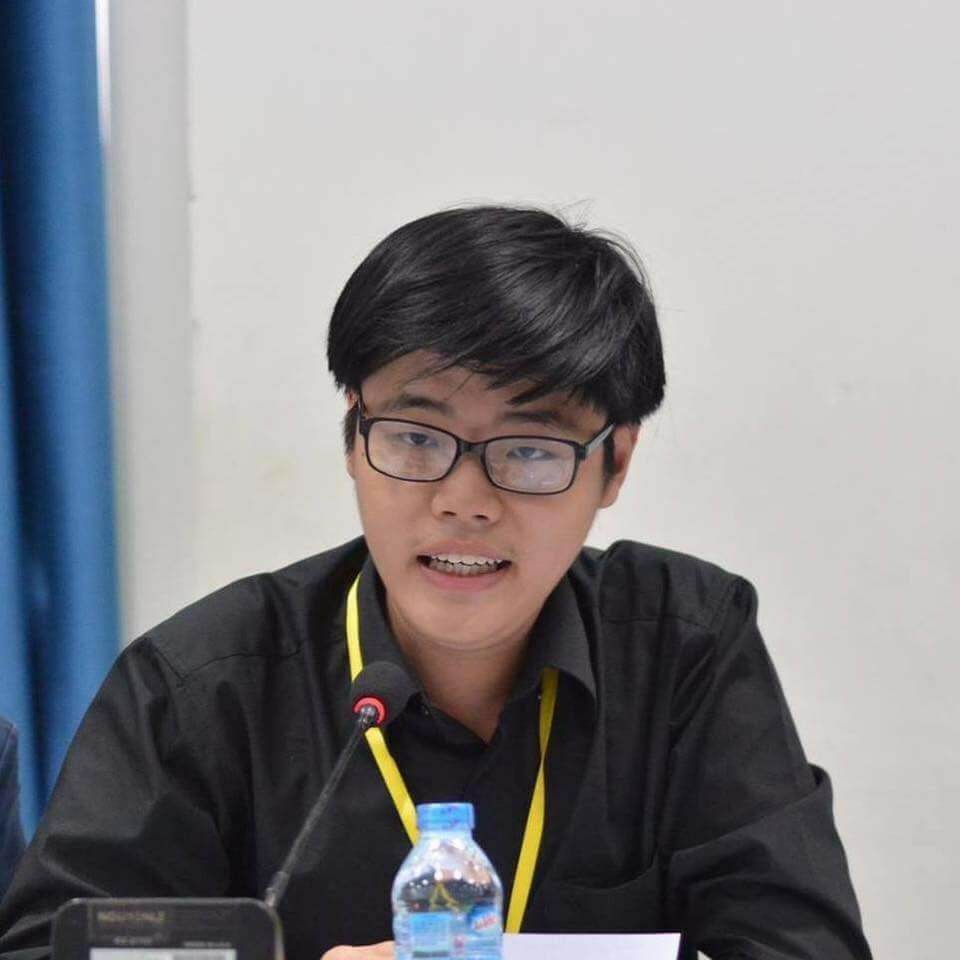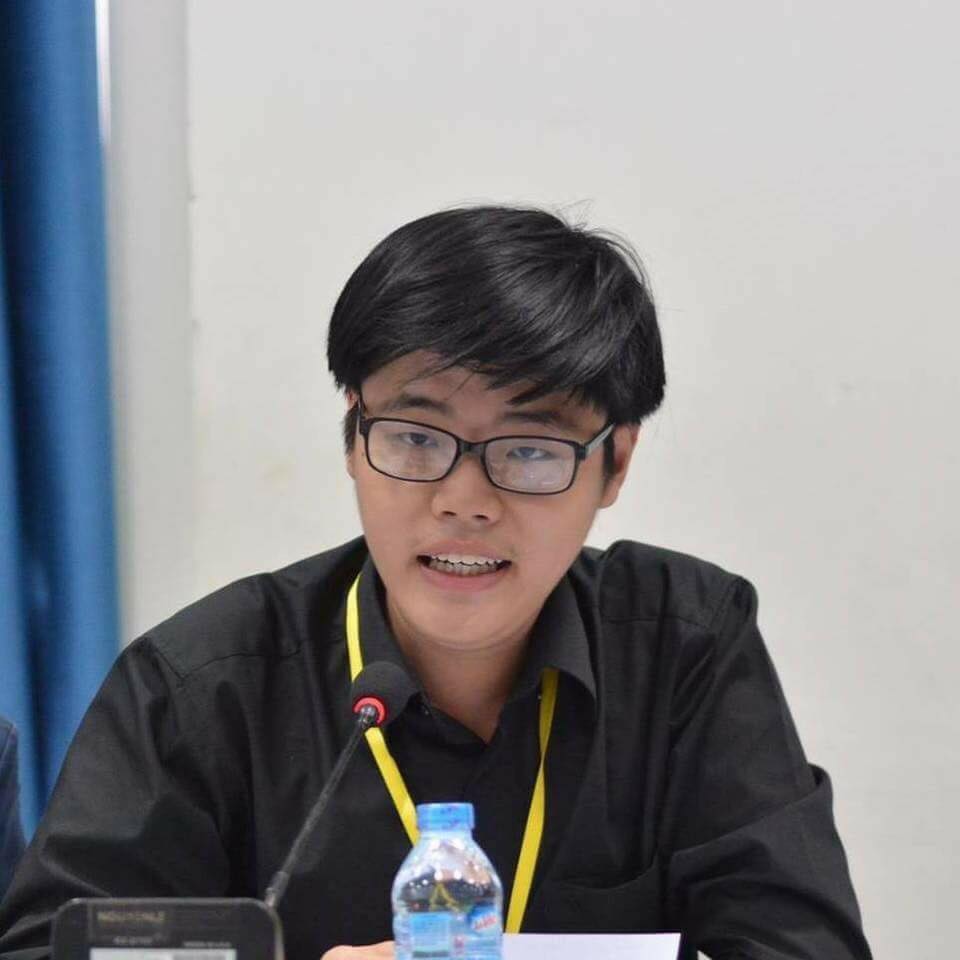 Left to right: Nguyen Van Dien, Vu Quang Thuan, and Tran Hoang Phuc
An appeals court in Hanoi 
denied the appeals
 of three members of the National Movement to Revive Vietnam on July 10. 
Nguyen Van Dien
, 
Vu Quang Thuan
, and 
Tran Hoang Phuc
 were sentenced to six and a half, eight, and six years in prison, respectively, in January 2018 under Article 88 of the 1999 Criminal Code. According to the indictment, Thuan and Dien were accused of posting 17 video clips on the Internet and possessing materials with anti-socialist state content; Phuc was accused of helping them in storing the materials and posting 3 of the 17 clips. Both Dien and Phuc are in poor health in prison, with Dien suffering from stomach issues and Phuc suffering from hepatitis C. Family members were not allowed to attend the appeal trial, and the court 
still refused to show the videos in question
; the videos were also blocked at the first trial in January. Defense lawyer Ha Huy Son said of the move: "This left both the convicted men and their lawyers with no way to debate the prosecutors. In other words, the court issued its ruling without considering the evidence, which is a violation of Vietnamese law."
Amnesty International condemned the original sentences and called for their dismissal ahead of the appeal trial, with their Senior Director of Global Operations Minar Pimple saying: "These three men have committed no crime; they have merely used social media to express opinions that the authorities do not like – namely by supporting the protection of human rights and social justice in the country." The US Embassy in Vietnam released a statement following the appeal trial expressing disappointment in the outcome.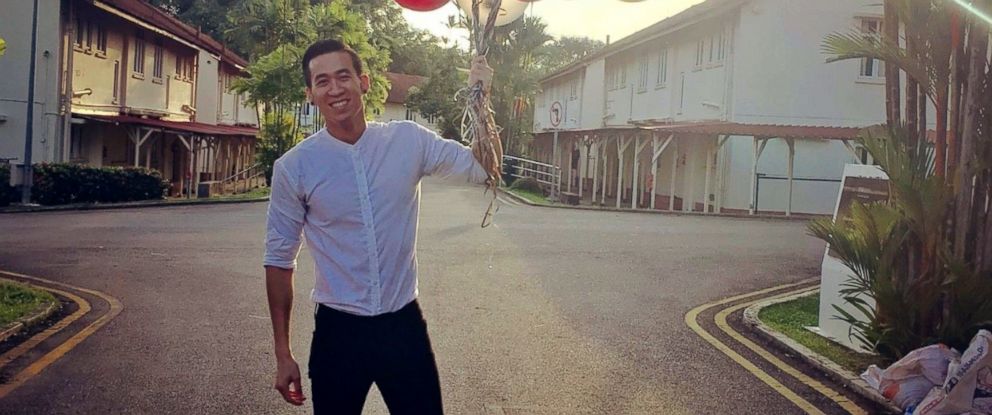 Above: Detained American Will Nguyen, Source: ABC News/family photo
American graduate student Will Nguyen 
will face trial
 on July 20. He was arrested in Ho Chi Minh City after taking part in a protest on June 10 and was shown to be bleeding from his head while being detained. Authorities allege he incited protesters. He faces charges of "disturbing public order," which carries a maximum of seven years in prison. Though US Secretary of State Mike Pompeo allegedly raised his case during his visit to Vietnam last week, his family and many supporters 
say the US has not done enough
 to ensure his release.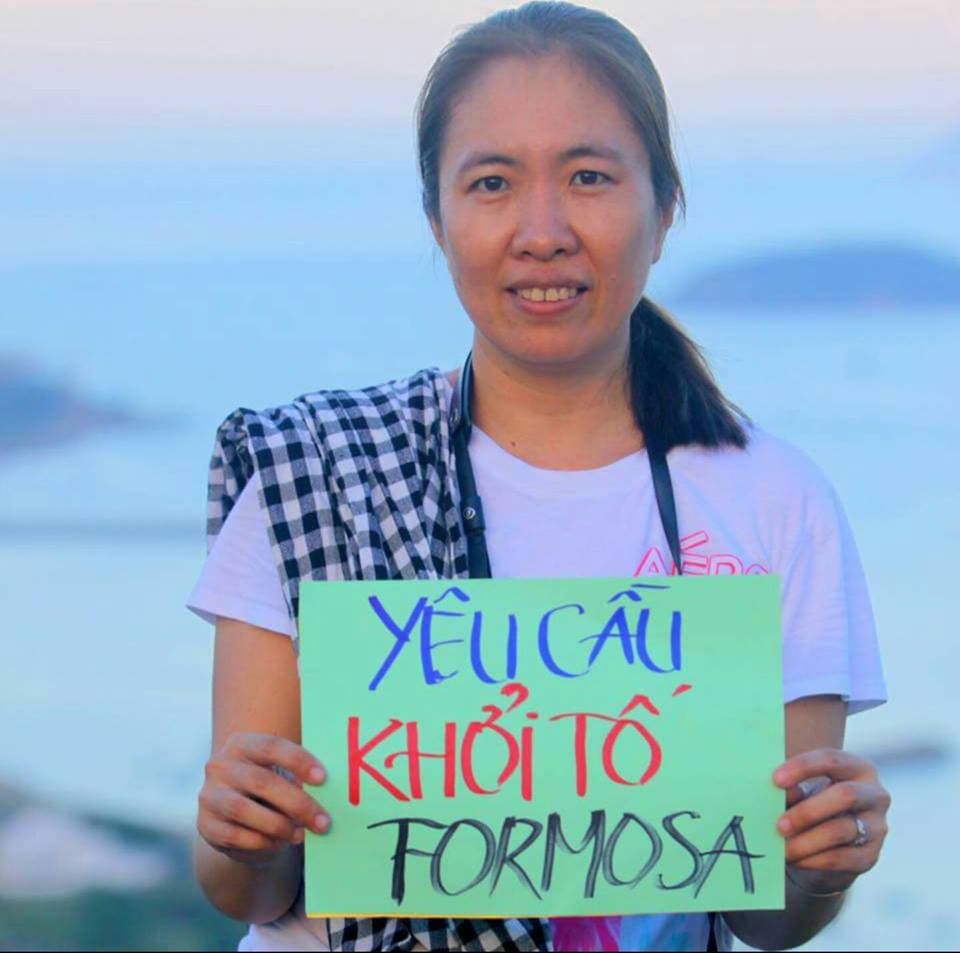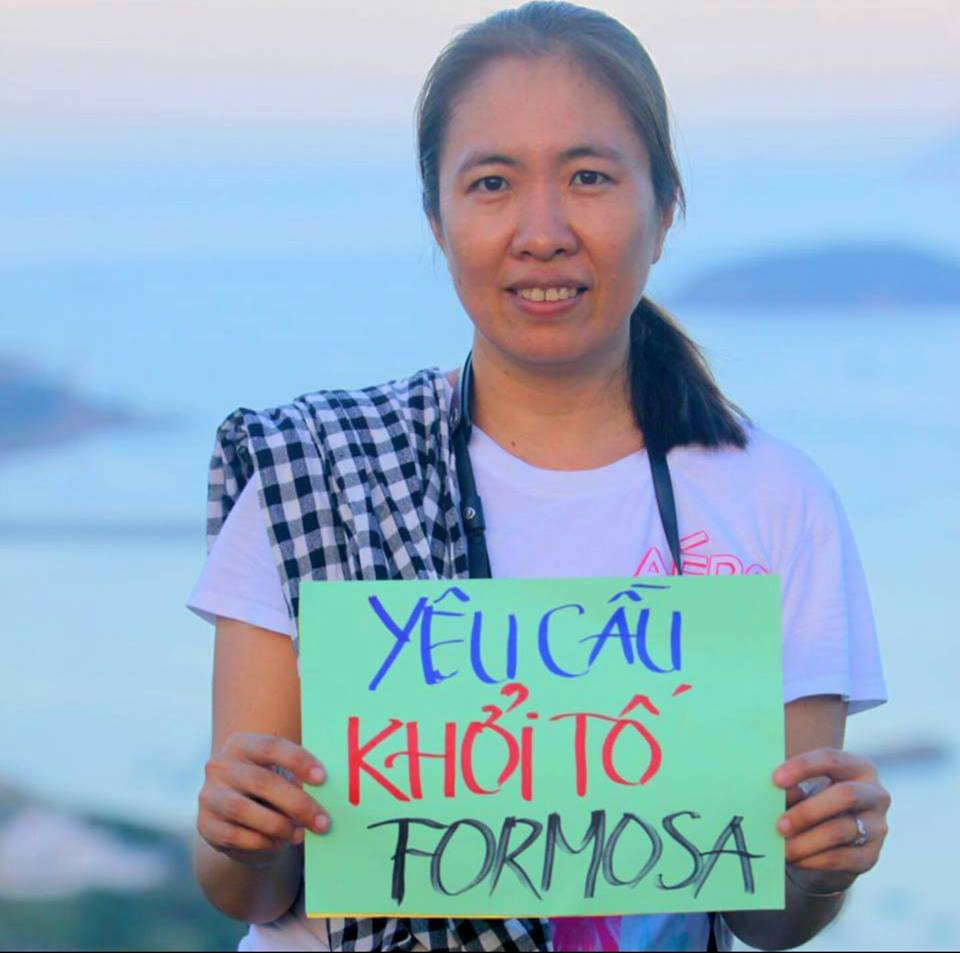 Imprisoned blogger 
Nguyen Ngoc Nhu Quynh
is still on a hunger strike
, despite the requests of her mother and some supporters. Quynh originally launched the hunger strike in an attempt to get prison authorities to transfer her to a new cell away from a verbally abusive cellmate. She was transferred, but her new location lacks privacy, and she is still being mistreated; thus, she has decided to continue her strike. Her mother was able to send some new clothes and an English book, but the Bible she sent was returned.
Imprisoned environmental and labor activist 
Hoang Duc Binh
 is also facing 
extremely difficult conditions
 in prison. Binh is currently housed in a cell with death row prisoners who assault and threaten him.  Binh is forced to use his meager 48.00 VND (2 USD) daily to buy food for all prisoners in his cell. His nutrition has been very poor, eating only rice with some fish sauce or soy sauce for long periods of time. These physical conditions have caused his health to decline immensely. In protest of his mistreatment, Binh had recently undertaken a hunger strike.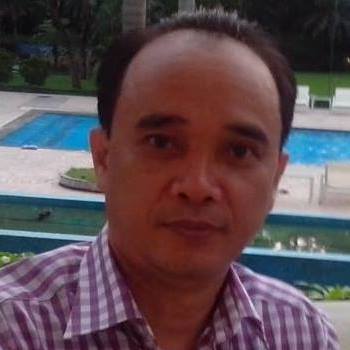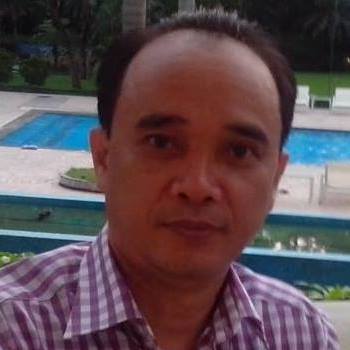 Pro-democracy activist Nguyen Trung Linh 
has been charged
 with "making, storing, spreading information, materials, items for the purpose of opposing the State of Socialist Republic of Vietnam," under Article 117 of the 2015 Criminal Code. Linh will now await trial in detention center no. 1 in Hanoi. He has been detained since late May, when he was taken into custody in Hanoi following his attempt to rally peaceful protests in response to maritime sovereignty disputes with China. Linh was previously a member of the Brotherhood for Democracy and has also run for political office; he has faced intensive harassment from authorities in recent years. He is an engineer by training and received his education in the Czech Republic. Article 117, a new version of the notorious Article 88, carries a sentence of up to 20 years in prison.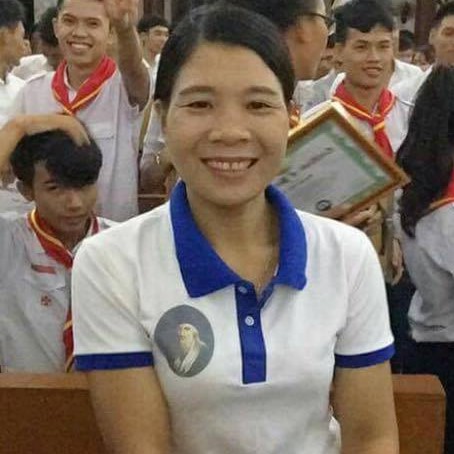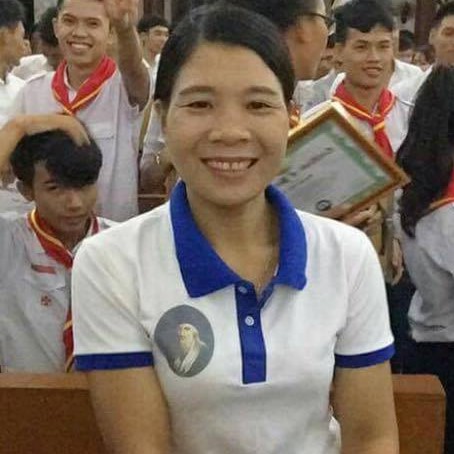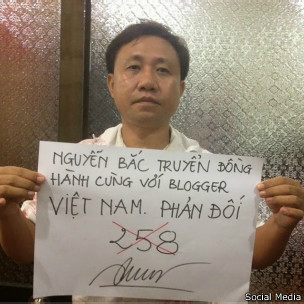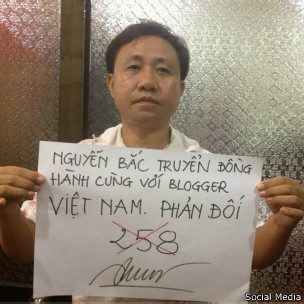 Continuing a string of recent prison transfers, authorities moved female activist and political prisoner 
Tran Thi Xuan
 (left) from the Ha Tinh province police detention center to prison no. 5, Thanh Hoa province. She was sentenced to nine years in prison in April 2018 for her social and pro-democracy activism.
Authorities also 
transferred
 Brotherhood for Democracy member 
Pastor Nguyen Trung Ton
 (middle) from the B14 detention center in Hanoi to Dak Trung prison camp in Dak Lak province, about 1,000 km from his home. Ton is serving a 12-year sentence.
They also 
transferred his co-defendant
, religious freedom activist 
Nguyen Bac Truyen
 (right). Truyen was moved from the B14 detention center in Hanoi to An Diem prison camp in Quang Nam province, over 800 km from his family. He is serving an 11-year sentence.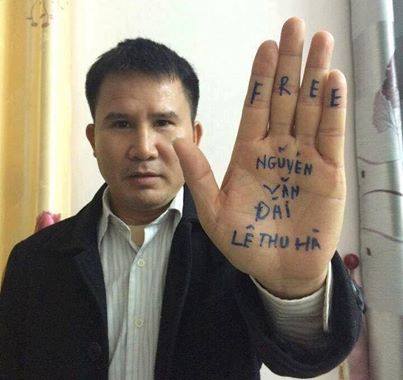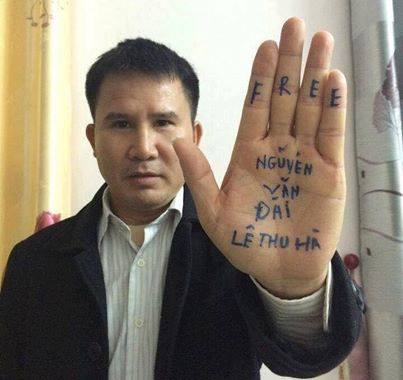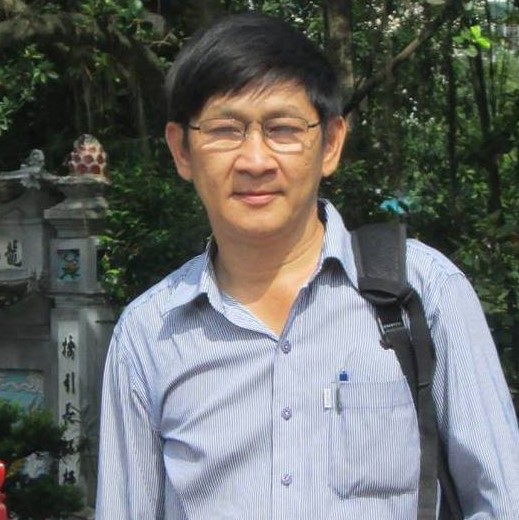 Above: Imprisoned Brotherhood for Democracy members Pham Van Troi (left) and Truong Minh Duc (right)
Authorities had also recently transferred a third and four co-defendant of Ton and Truyen's. 
Pham Van Troi
 was sent from B14 detention center in Hanoi to Sao prison camp, and 
Truong Minh Duc
 was also transferred from B14 detention center in Hanoi to 
prison No. 6
 in Thanh Chuong, Nghe An province. Troi and Duc are serving seven and 12-year sentences, respectively. All four co-defendants had their sentences upheld on appeal in June 2018. Authorities commonly transfer prisoners away from home provinces and communities in an attempt to isolate them from support networks.
International Advocacy
The International Federation for Human Rights (FIDH) and the Vietnam Committee on Human Rights (VCHR) have 
called on the UN
 to seriously consider Vietnam's human rights violations and failures to meet international obligations ahead of its Universal Periodic Review (UPR) in January 2019. The organization released a statement stating: "Between February 2014 and July 2018, FIDH and VCHR documented 160 cases of HRDs and peaceful activists condemned to prison terms of up to 15 years following trials that consistently failed to meet international standards." The situation in Vietnam has deteriorated since the last UPR, they said, noting that Criminal Code reform fell short of international expectations. The two organizations submitted comments on July 12 for consideration at the UPR. Read them, 
here
.
Human Rights Watch also submitted comments for the UPR, stating that Vietnam did not meet recommendations given at the last UPR in 2014 and that repression of free speech, persecution of religious minorities, and police brutality remain rampant. They noted inconsistencies with written law and actual practices: "During its previous UPR in 2014, Vietnam also accepted a recommendation to 'guarantee the right to family visits and legal assistance, in particular during police inquiries' (143.137). But Vietnam's Criminal Procedure Code stipulates that the Procurator of the People's Supreme Procuracy can decide to hold a suspect for violation of national security in detention until investigation is concluded (article 173, clause 5), and can restrict the detainee's access to legal counsel until after investigation is concluded (article 74). In practice, this means that those who are suspected of violating national security can be and are held in police custody without access to a lawyer as long as the authorities see fit." Read the full comments, 
here
.
Five other civil society organizations — Boat People SOS (BPSOS), Defend the Defenders, Vietnamese Women for Human Rights (VNWHR), Association of Con Dau Parishioners, and Junior Sacerdotal Council of the Cao Dai Religion — also submitted UPR comments. Among other items, they raised the issue of the vagueness of revised national security laws and failure of any new laws since the 2014 UPR to bring Vietnam in line with international standards. They noted that of 40 activists arrested in 2017, 37 were arrested under so-called national security provisions. Read their submission, 
here
.
NEWS & ANALYSIS
In nod to North Korea, Pompeo praises Vietnam
: "'But the message to the Vietnamese, both the ruling Communist Party and pro-democracy activists, was equally unambivalent: the American government is willing to overlook Vietnam's human rights abuses even more so now for the sake of its talks with North Korea. Indeed, if Vietnam is 'a model for aspiring nations,' as Pompeo said on Sunday, then it would be better to focus on Vietnam's more positive aspects, like its economy, and not its negative points, like political repression. 'When the leaders in Hanoi go to bed at night, the notion of conflict with America is the last thing on their minds. Instead, they rest with a certainty that America has no interest in reopening the old wounds of the past,' Pompeo said in his speech."
A democratic revolution has just begun in Vietnam: "It is telling that these mostly orderly yet massive demonstrations were organized without any dissident leaders. The reason was quite simple: about 200 of the country's most prominent activists and democracy advocates are currently in prison. Others were blocked from leaving their homes by plainclothes police, with some of their homes even locked by authorities from the outside. Still, the SEZ law, cybersecurity law and a fear of China have united people against the Communist Party-led government. A growing number of Vietnamese see government officials and Party leaders as traitors, particularly since they have consistently failed to protect the country's sovereignty and fishermen from China in the contested South China Sea."
Vietnamese Religious Minorities Continue to Face Persecution: "Much of the widescale and violent discrimination against religious groups in Vietnam comes from both the provincial and local level. While the national government is not as harsh as the many of the localized entities, they still regularly persecute breakaway Buddhist groups and religious dissenters. A report released by the United States Commission on International Religious Freedom highlights this ongoing problem. While we are not seeing widescale religious violence as is found in places like Nigeria, we are seeing faith groups regularly harassed, imprisoned, and tortured by local governments and extrajudicial groups acting on behalf of the government. Groups that are subject to this persecution include local religions such as Caodaism, offshoot Buddhist groups, and Christian groups. In 2017 Hoa Hao Buddhists in An Giang, in Southwest Vietnam, were consistently harassed, placed under house arrest, and assaulted by local police forces. In a similar ongoing case, members of the Khmer Krom religious and ethnic group in the Tra Vinh Province regularly have their property confiscated and their temples destroyed."
IN CASE YOU MISSED IT
Did you know that 26 activists have been sentenced to a combined 194 years in prison in Vietnam since January 1, 2018? There are currently 147 political prisoners being held in Vietnam, and countless more activists are facing harassment, intimidation, and physical assault in their communities. Read our recap of the 
events of the first six months
 of 2018, here.
We have also updated our Vietnam Political Prisoner Database with new search fields including "Year of Expected Release," "Year of Trial," and "Known Affiliations." Check out the new features, and stay tuned for more changes in the coming months.
TAKE ACTION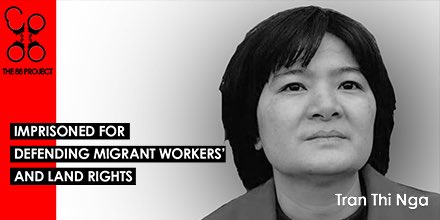 We are excited to announce the official launch of our new crowdfunding campaign: Run for Vietnamese Activists! The campaign aims to raise funds to produce video interviews with female activists at risk and former political prisoners. There are currently 15 female political prisoners in Vietnam. And even more are facing increasing harassment and physical assaults. Female prisoners and activists face additional risks and difficulties, such as a lack of access to feminine hygiene supplies and separation from young children. Follow us on Twitter @The88Project and on Instagram for the latest updates on the campaign.
© 2018 The 88 Project
https://the88project.org/wp-content/uploads/2018/07/will-nguyen.jpg
415
992
kayleedolen
https://the88project.org/wp-content/uploads/2019/01/88project.png
kayleedolen
2018-07-16 08:45:11
2019-04-30 07:56:42
Vietnam Free Expression Newsletter No. 28/2018 – Week of July 9-15