Vietnam Free Expression Newsletter No. 29/2018 – Week of July 16-22
Featured imaged: American Will Nguyen, Source: Reuters
Greetings from The 88 Project! We are bringing you news, analysis, and actions regarding human rights and civil society in Vietnam during the week of July 16-22. American graduate student Will Nguyen is free and in Singapore after a court in Ho Chi Minh City convicted him but did not impose a jail sentence. On July 18, we remembered Nguyen Ngoc Nhu Quynh (Me Nam) on her birthday. Pro-democracy activist Le Dinh Luong will face trial on July 30 under Article 79 of the 1999 Criminal Code, over one year after his arrest. Two recent attacks show that activists have reason to fear authorities even in their own homes, as Tran Van Chuc was assaulted at home and Le My Hanh was forced out of the city of Hue. In a rare move, the Vietnamese government has suspended a publication owned by a branch of the Communist Party; Tuoi Tre faces a fine and three-month suspension for publishing information deemed to be false. In the news and analysis section, read up on reactions to the new cyber security law and the implications of Will Nguyen's trial for domestic and international affairs, as well as opinions on proposed special economic zones and the case of a land dispute that could end in the death penalty. In case you missed it, we've launched a campaign to bring more awareness to female political prisoners and activists: Run for Vietnamese Activists. Please take action for Nguyen Ngoc Nhu Quynh on the occasion of her second birthday in prison.
Please subscribe to the newsletter!
HUMAN RIGHTS & CIVIL SOCIETY
Prisoners of Conscience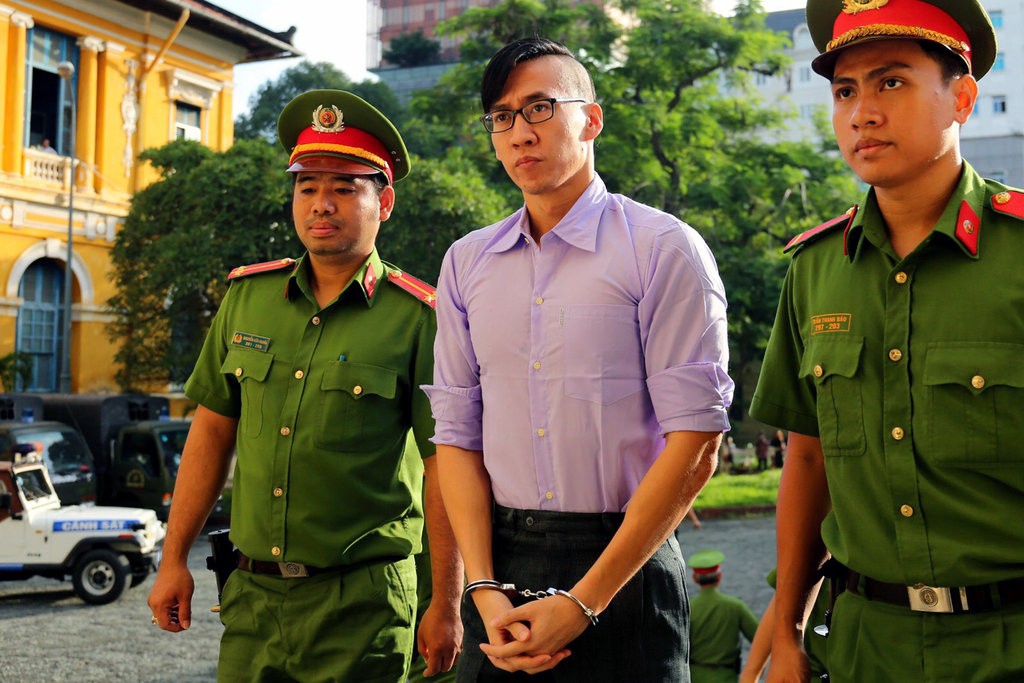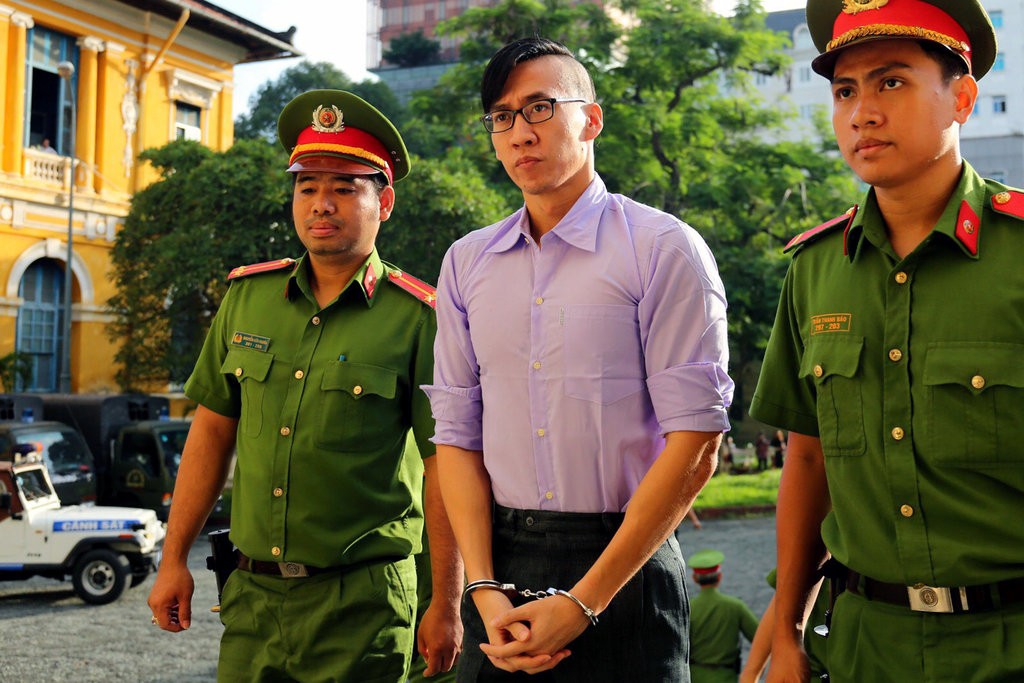 Above: American Will Nguyen, Source: Reuters
American graduate student 
Will Nguyen
 was tried on July 20 and 
ordered to be immediately deported from Vietnam
. Even though he was convicted, the court in Ho Chi Minh City made its decision to deport Will based on him having expressed remorse and his status as a foreigner; he could have been sentenced to up to seven years in prison. Will was arrested in Ho Chi Minh City after taking part in a protest over draft legislation on cybersecurity and special economic zones on June 10 and was shown to be bleeding from his head while being detained. Authorities allege he incited protesters. His family reported that he has 
arrived safely in Singapore
.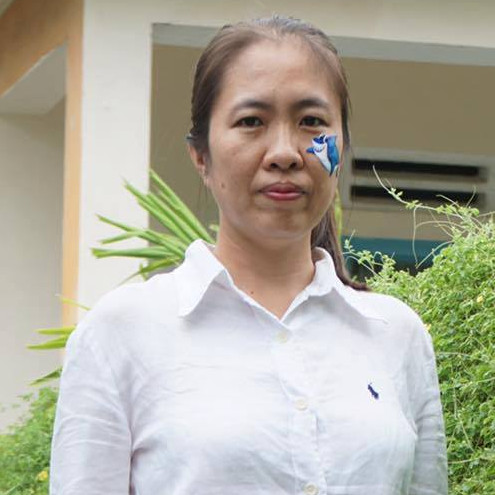 July 18 was imprisoned blogger 
Nguyen Ngoc Nhu Quynh
's second birthday in prison. She 
is still on a hunger strike
. Quynh originally launched the hunger strike in an attempt to get prison authorities to transfer her to a new cell away from an abusive cellmate. She was transferred, but her new location lacks privacy, and she is still being mistreated; thus, she has decided to continue her strike. Quynh was sentenced in June 2017 to ten years in prison for her environmental and social activism, one of the longest sentences for a female political prisoner in Vietnam.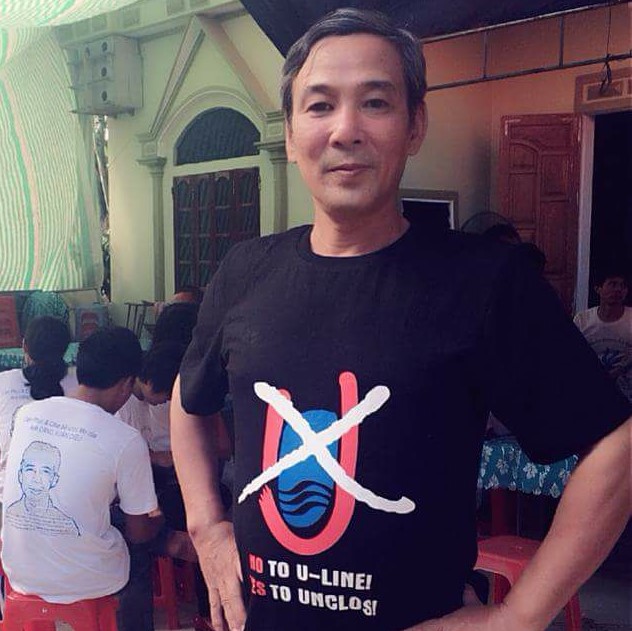 Authorities have announced that activist and veteran 
Le Dinh Luong
 will 
go to trial
 on July 30. He was arrested on July 24, 2017, and charged under Article 79 of the 1999 Criminal Code for subversion. Luong is from Nghe An province and has written on the Formosa environmental disaster and been targeted by authorities for calling for an election boycott and for alleged connections to Viet Tan, an overseas pro-democracy group.
Activists at Risk
Plainclothes agents 
broke activist Tran Van Chuc's hand
 and caused him serious injury after storming into his home in retaliation for his participation in June 10 protests. He was detained that day by police and once more several days later. Since the protest, he's been targeted by assailants who have thrown things at his home and allegedly contaminated his water source and attempted to harm his dog.
Female activist Le My Hanh was forced out of Hue this week after police came to her apartment and told her that she was to be exiled from the city due to a business matter. Many believe, though, that this is a reprisal for her activism. She was not permitted time to gather her belongings before leaving the city by bus.
Press Freedom
This week, the online component of the popular Vietnamese publication Tuổi Trẻ announced it would 
stop publishing and obey a three-month restriction
 and a fine from Vietnamese authorities, which were imposed after the publication allegedly allowed posting of inaccurate content in regards to the state. Tuổi Trẻ is owned by a branch of the Communist Party. The allegations call into question an article about a law on public demonstrations and a comment made on a news piece back in May. One 
opinion piece
 likens the government's reaction in this case to censorship measures in China, albeit on a smaller scale.
NEWS & ANALYSIS
U.S. Lawmakers Warn Google, Facebook About Vietnam Cyber Law
: "U.S. lawmakers urged Alphabet Inc.'s Google and Facebook Inc. not to comply with a Vietnam cybersecurity law that requires storing domestic users' data in the country, if doing so allows the government to 'improperly' seize the information.The law, which goes into effect Jan. 1, also 
requires
 foreign internet companies to open local offices and bans the use of social networks to organize anti-state activities, spread false information or create difficulties for authorities."
Freedom of Assembly On Trial in Vietnam: "But if participating in demonstrations is a right protected by the Constitution in Vietnam, why is Nguyen being put on trial for exercising it? The answer may not lie in the commission of any illegal act, but is instead embedded in the Vietnamese government's sophisticated, but unconstitutional, system of rights abuse, developed over the years. Despite what the Constitution says about the right to peaceful assembly, the Vietnamese government issued Decree 38/2005/NĐ-CP (Decree 38) (link in Vietnamese) to regulate 'public gatherings', requiring public gatherings of more than five people to seek approval from the Provincial People's Committee, allowing law enforcement to disperse crowds and mandating the police and army to cooperate with local authorities 'to ensure the public order in case of need'. This ordinance was not passed by the country's legislative body—the National Assembly—but was an order issued by the administrative branch of the government."
Workers say no to Vietnam's 'Special Exploitation Zones': "In sum, casinos and toxic industries are not 'high-tech, green, and knowledge-based.' The ambiguities that promise 'minimal rights for workers' will not engender sustainable development and technology transfer in Vietnam. The National Assembly should listen to their citizens' concerns in their deliberation of this Draft Law. If this law is passed, unchecked toxic industries and ambiguous union protection will endanger generations of Vietnamese workers and their families and the environment for everyone—since pollution does, of course, drift."
Vietnam dodges a diplomatic bullet with America: "The question now is whether Nguyen's deportation will be enough to qualm criticism of Hanoi's heavy hand among US politicians at a time Vietnam is looking to deepen strategic relations with the US. Congressman Smith, who also chairs the Subcommittee on Global Human Rights, part of the House Foreign Affairs Committee, added before today's trial that 'if Will is not released by this weekend, I will be asking the Congress to consider rolling back non-humanitarian economic assistance programs for Vietnam.'"
Farmer's Death Sentence Upheld On Appeal: New Climax For Land Dispute In Vietnam?: "On October 23, 2016, armed with 'primitive weapons' and several bulldozers, over thirty workers of Long Son Company advanced into the farms on the disputed lands, leveled half thousands of cash crops and surrounded the farmer' houses in groups. The farmers then responded with their improvised firearms. Dang Van Hien fired his gun in the air with the hope of dismissing the crowd. The attempt was unsuccessful and triggered further escalation from Long Son's employees with rocks and bulldozers approaching. Desperate and probably was also in fear, in the end, Hien and Binh shot aimlessly into the group of workers even after they turned around and ran away. Three persons were killed and 13 others injured. In the first trial by the lower court earlier this January, when the court announced the verdict that Hien received the death sentence for the murders, the attendees turned the courthouse into chaos. Unfortunately, the court of appeal has recently agreed with the first-instance court and upheld the judgment. And again, the villagers from Hien's neighborhood reacted with outpouring outrage, and in a sense, out of despair right at the court's doorsteps."
IN CASE YOU MISSED IT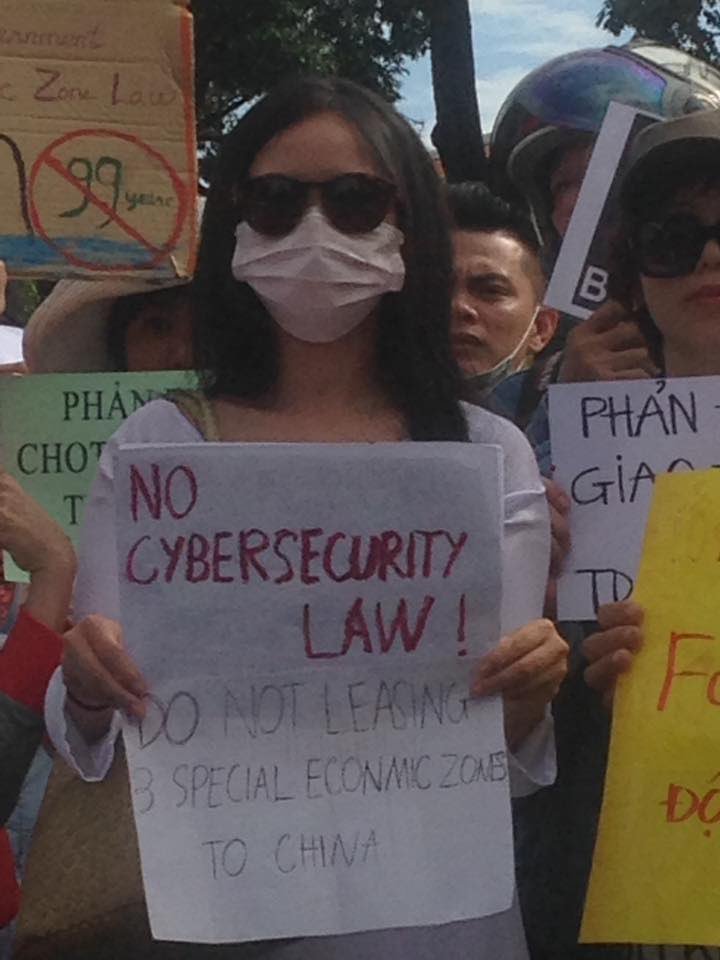 We are excited to announce the official launch of our new crowdfunding campaign: Run for Vietnamese Activists! The campaign aims to raise funds to produce video interviews with female activists at risk and former political prisoners. There are currently 15 female political prisoners in Vietnam, and even more are facing increasing harassment and physical assaults. Female prisoners and activists face additional risks and difficulties, such as lack of access to feminine hygiene supplies and separation from young children. Follow us on Twitter @The88Project and on Instagram for the latest updates on the campaign.
TAKE ACTION
Take Amnesty International's Urgent Action for Nguyen Ngoc Nhu Quynh, who is suffering from poor health in prison, including pain from curled fingers and toes. She is also currently on a hunger strike. Take action for Quynh, demanding that Vietnam release her immediately and provide adequate medical care until her release.
© 2018 The 88 Project
https://the88project.org/wp-content/uploads/2018/07/will-nguyen_reuters.jpg
683
1024
kayleedolen
https://the88project.org/wp-content/uploads/2019/01/88project.png
kayleedolen
2018-07-23 12:45:14
2019-04-30 07:56:34
Vietnam Free Expression Newsletter No. 29/2018 – Week of July 16-22