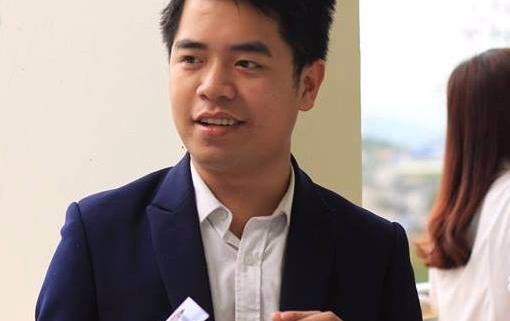 Vietnam Free Expression Newsletter No. 25/2017- Week of August 14-20
Greetings from Huong, Ella, and Kaylee from The 88 Project! We are bringing you news, analysis, and actions regarding human rights and civil society in Vietnam during the week of August 14-20. August 18 was Nguyen Van Oai's birthday, and his trial, which was set for August 21, has now been postponed. Nguyen Bac Truyen, who was arrested on July 30, is being held in an unknown location, citizen journalist Phan Kim Khanh is likely to face trial soon, and several activists and their family members were attacked this week. Vietnam and Cambodia are in the spotlight for the involuntary return of Montagnard asylum-seekers to Vietnam's Central Highlands, and the State Department released its annual analysis of Vietnam's state of freedom of religion. There is lots of news to catch up this week ranging from Vietnamese women in tech to Formosa-affected fishermen. Please use the hashtag #FreeNguyenVanOai to share his story and press for his release.
Read the full newsletter, here.
And please subscribe!
HUMAN RIGHTS & CIVIL SOCIETY
Prisoners of Conscience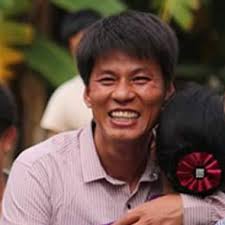 Former prisoner of conscience Nguyen Van Oai had his birthday in detention on August 18. 
He was supposed to face trial on Monday, August 21
 after seven months of pre-trial detention, but news came that his trial has been postponed. According to 
a notice from the People's court of Hoang Mai commune
, the court received a motion to postpone the trial from several individuals with related legitimate interests. The court does not provide more details as to the reasons for the motion, what constitutes "related legitimate interests," or the substantive grounds for granting the motion.
Oai was 
arrested on January 19 by plainclothes police
 under Articles 257 ("resisting persons in performance of their official duties") and 304 ("failure to comply with sentence") for allegedly resisting officers while under house arrest, which he has been serving since 2015. He was arrested in 2011 under Article 79 along with other religious youths and sentenced to four years in prison and three years of probation. He has a newborn daughter, born on August 9, and his wife has suffered hospitalizations during the pregnancy while Oai has been in detention.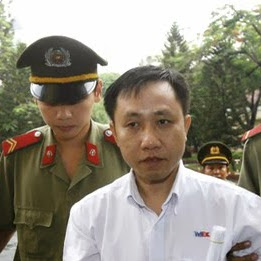 Former​ ​prisoner​ ​of​ ​conscience​ ​Nguyen​ ​Bac​ ​Truyen​ ​was​ ​arrested​ ​​​and​ ​taken​ ​away on​ ​July​ ​30.​ ​His​ ​
whereabouts​ ​remain​ ​unknown
, ​even​ ​now,​ ​three ​weeks​ ​since​ ​his arrest.​ ​His​ ​wife​ ​has​ ​tried​ ​multiple​ ​times​ ​via​ ​letter​ ​and​ ​in-person​ ​visits​ ​to​ ​ascertain​ ​his location,​ ​but​ ​she​ ​has​ ​not​ ​been​ ​given​ ​any​ ​information.​ Truyen​ ​was​ ​arrested​ ​along​ ​with three​ ​other​ ​pro-democracy​ ​activists​ ​associated​ ​with​ ​the​ ​Brotherhood​ ​of​ ​Democracy ​and prisoner​ ​of​ ​conscience​ ​Nguyen​ ​Van​ ​Dai.​ ​They​ ​were​ ​arrested​ ​under​ ​Article​ ​79​ for activities deemed to be subversive.
Activists at Risk
Police 
attacked fifteen relatives of Le Dinh Luong,
 a veteran arrested on July 24 for his environmental writings, when they came to try to meet with Luong and to learn more about his current situation. Police initially took the family members, including pregnant women and elderly family members, in to the station and then beat them and detained part of the group.
The Bar Association of Phu Yen Province has issued a notice regarding 
a "consideration to discipline" lawyer Vo An Don for his Facebook posts
. According to the document, lawyer Vo An Don's posts on social media have "content that incites, distorts the truth, affecting negatively the credibility of the [Communist] Party, the State, and Vietnamese lawyers." He was one of the four defense lawyers for blogger Nguyen Ngoc Nhu Quynh, also known as Me Nam or Mother Mushroom.
Environmental Activism/Community at Risk
Bishop Nguyen Thai Hop led a group of people to meet with Formosa in Taiwan, where the company is headquartered, to request compensation for the massive environmental disaster that stemmed from the company starting in April 2016. Radio Free Asia conducted an 
interview
 with him about his experience. Read an excerpt, below:
"RFA: Many people in the central provinces said that they have not received compensation. Did you mention that in your trip to Taiwan?
Bishop Nguyen Thai Hop: It is not right to say that most people have not received any money yet. The many victims who have already received compensation outnumber the ones who have not. The problem is that the state and Formosa decided that only the four provinces of Ha Tinh, Quang Binh, Quang Tri, and Thua Thien Hue would receive compensation, while Nghe An where people suffered a lot of impact, is not on the list. What is that list based on and why did the state and Formosa decide straight away the amount of compensation, and who would get compensated? We have raised the issue of justice to Nghe An authorities. Fortunately, the Nghe An authorities have acknowledged they owe Nghe An people, but they have no money to compensate yet. The problem is to ask Formosa as well as the authorities to pay compensation based on the specific damage analysis. In addition, the compensation is supposed to cover to the end of 2016, so then the question is what about after 2016?"
Religious Freedom
The State Department's International Religious Freedom Report for 2016 highlighted some progress and many remaining obstacles to freedom of religion in Vietnam, citing physical and administrative tactics used to suppress religious groups. Vietnam's new Law on Belief and Religion is set to go into effect in January 2018, but little practical implementation information has been released.
Vietnam has denounced the U.S. report, calling it incomplete and misleading. Meanwhile, the Vatican envoy to Vietnam called on the Vietnamese government to respect religious freedom.
Refugees & Asylum-Seekers
Authorities​ ​of​ ​Cambodia,​ ​where​ ​several​ ​Montagnards​ ​still​ ​await​ ​decisions​ ​on​ ​their​ ​asylum applications,​ ​along​ ​with​ ​authorities​ ​in​ ​Vietnam,​ ​went​ ​to​ ​Vietnam​ ​to​ ​visit​ ​families​ ​of​ ​the applicants,​ ​apparently​ ​coercing​ ​them​ ​into​ ​asking​ ​their​ ​family​ ​members​ ​to​ ​come​ ​back,​ ​effectively giving​ ​up​ ​on​ ​the​ ​asylum​ ​process.​ ​One​ ​couples'​ ​daughter​ ​was​ ​forced​ ​to​ ​write​ ​a​ ​letter​ ​saying​ ​that her​ ​parents​ ​should​ ​voluntarily​ ​return​ ​to​ ​Vietnam.
Last​ ​week,​ ​36 Montagnard refugees were transported back to Vietnam​ ​​after​ ​their​ ​applications​ ​were​ ​denied,​ ​but only​ ​after​ ​protests​.​ ​Another man was "forcibly deported" this week as well. The UN voiced concerns this week that Cambodia is not doing enough to work with them on resettling the Montagnards; only three have been granted refugee status. The​ ​Montagnard​ ​people​ ​have​ ​been fleeing​ ​to​ ​Cambodia​ ​in​ ​hopes​ ​of​ ​obtaining​ ​refugee​ ​status​ ​since​ ​2015,​ ​as​ ​they​ ​often​ ​face​ ​religious persecution​ ​in​ ​their​ ​home​ ​in ​Central​ ​Vietnam.
Internet Freedom
Amid a summer of arrests and trials of prominent bloggers and activists, the president of Vietnam voiced the need this week for stricter Internet authority to prevent against both online criticism of the Community Party and cyber security issues. He cited the need to particularly monitor social media; Vietnam ranks as one of the top countries in terms of Facebook user numbers.
RELEVANT NEWS & ANALYSIS
'We are jobless because of fish poisoning': Vietnamese fishermen battle for justice: "This weekend, like every other, Nguyen and his neighbours will attend a protest vigil at the local church. It is their attempt to keep attention focused on the aftermath of the chemical spill that poisoned up to 125 miles of Vietnam's central coastline last April. The disaster has damaged the regional economy of a country that earned $7bn (£5.4bn) from seafood exports in 2016."
Trump's immigration crackdown hits Vietnam: "Chuh told Cassidy that he feared torture if he were sent back to Vietnam. But following the misguided advice of fellow detainees, he hurt his own cause by rejecting the judge's offers to give him more time to find an attorney and seek protection.
On the other side, Cassidy, a former prosecutor, did not probe why Chuh feared torture. In fact, the judge showed no sign of knowing he was dealing with a Montagnard defendant and not the typical Vietnamese national."
With an eye on China, US-Vietnam float closer together: "In a sign of enhanced strategic ties, the United States will send an aircraft carrier to Vietnam, a naval visit that will herald deeper and stronger bilateral cooperation in the South China Sea vis-à-vis China. The announcement came earlier this month when Vietnamese Defense Minister Ngo Xuan Lich met his American counterpart General Jim Mattis in Washington on August 8. When the American warship docks in Vietnam next year, it will represent the first such US visit since the end of the Vietnam War over four decades ago."
Female founders take charge in Vietnam: "Compared to other Asian countries, however, Vietnam performs relatively well on some measures of gender equality. For example, women hold 17.6% of board seats in Vietnam, more than any other country in the Asia-Pacific region except Australia (20.1%), according to a recent study by Deloitte. The study, which looked at 64 countries globally, also found that Vietnam outperformed the global average (15%), as well as more developed neighbors like Singapore (9.4%) and China (9.2%)."
TAKE ACTION
RSF is calling for the release of Nguyen Van Oai ahead of his trial, which was originally scheduled for August 21 but has since been postponed. They are encouraging the use of the hashtag #FreeNguyenVanOai to bring awareness to his case.
If you haven't already, please take Amnesty International's Urgent Action for the four dissidents involved in various civil society organizations that were arrested under Article 79 on July 30. They are Nguyen Trung Ton, Nguyen Bac Truyen, Pham Van Troi, and Truong Minh Duc.
You can also Take Action for Tran Thi Nga with Amnesty International Canada, here.
https://the88project.org/wp-content/uploads/2017/05/phan-kim-khanh-photo-1-e1495169642988.jpg
420
510
kayleedolen
https://the88project.org/wp-content/uploads/2019/01/88project.png
kayleedolen
2017-08-21 08:20:13
2019-04-30 08:03:38
Vietnam Free Expression Newsletter No. 25/2017- Week of August 14-20