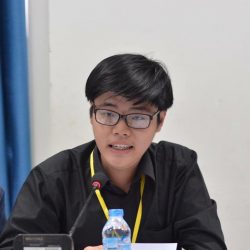 Vietnam Free Expression Newsletter No. 19/2017 – Week of July 3-9
Above: Tran Hoang Phuc, Source: Defend the Defenders
Greetings from Huong, Ella, and Kaylee from The 88 Project! We are bringing you news, analysis, and actions regarding human rights and civil society in Vietnam during the week of July 3 to 9. Another activist, Tran Hoang Phuc, 23, has been arrested under Article 88 for "propaganda against the state." His arrest on July 3 came just days after blogger Mother Mushroom was sentenced to ten years in prison under the same Criminal Code provision. The international community is speaking out on behalf of Hoa Hao Buddhist Nguyen Huu Tan and calling for an independent investigation into his death while in custody earlier this year. Clashes continue over compensation and clean up after last year's Formosa toxic spill. Though the government's actions on that situation remain largely stagnant, Vietnam has, however, brought charges against local officials involved in a violent land conflict in April. Please take English PEN's action for Mother Mushroom and share widely FIDH's open letter calling for the release of three prisoners of conscience.
Read the full newsletter, here.
And please subscribe!
HUMAN RIGHTS & CIVIL SOCIETY
Activists at Risk
Source: Defend the Defenders
Young activist 
Tran Hoang Phuc, 23, has been arrested
 under Article 88 for Internet postings. He was detained on July 3. He was supposed to meet with US President Obama last year as part of a U.S. government youth development program, but he was prohibited by police from attending the meeting.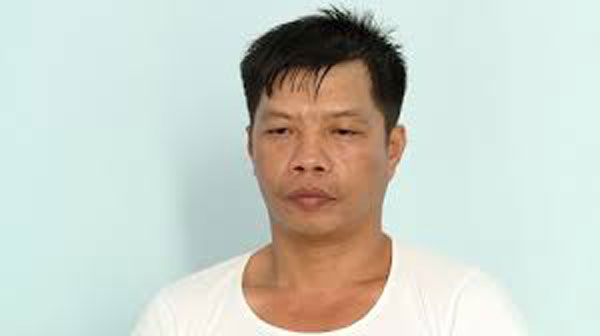 Thirty-two organizations released an open letter on July 3 calling for an "independent, impartial and effective investigation into the circumstances surrounding the death of Hoa Hao Buddhist Nguyen Huu Tan…" He died while in police custody on May 3, detained under Article 88 after a search of his house the previous day. His family was told that he committed suicide while in custody, but details of his death point to other possible explanations. His family continues to face harassment at the hands of the authorities.
Environmental Activism
Vietnam has 
charged 14 local officers
 for their roles in an intense land dispute and standoff with villagers in Dong Tam this spring. Vietnam Right Now writes that, "The indictments amount to a rare acknowledgement by the Communist authorities that abuse of power helped provoke a violent confrontation in Dong Tam commune near the capital in April." Recently, 
some feared that promises were being broken, and that Vietnam was following its usual protocols,
 after authorities announced a criminal investigation for the villagers who temporarily detained police and officials in the other side of this same dispute. The locals released the officers after they were assured to have immunity from prosecution.
A group of 1,000 Catholics from Central Vietnam trekked to a local government office on July 3 
to petition for their fair compensation
 from the government after the Formosa toxic spill. The environmental disaster destroyed many peoples' jobs and ways of life. The government's compensation process has been slow and unequal. Those pressing for compensation and those with anti-Formosa views have been met with violence and hate. Vandals 
targeted a church known to be a vocal supporter of the anti-Formosa force
, and two local priests, Dang Huu Nam and Nguyen Dinh Thuc, have been singled out in recent months for their activism in holding Formosa and the government accountable.
RELEVANT NEWS & ANALYSIS
"Why did the fish die?": The questions and Facebook posts that led Vietnam to imprison a mom blogger: "Nhu Quynh has described her writing differently, saying it was motivated by wanting to leave a better country for her children. She's part of a wave of environmental activism that is growing in the one-party state where civil liberties and the press are severely restricted; in recent years Vietnam has seen public rallies over harm to marine life and to protect trees. Over years, from posting about parenting, she graduated to impassioned writing about the environment and human rights:"
No halt to abuses in Vietnam: "Quynh's conviction, Hoang's deportation and the HRW report will provide fresh ammunition for human rights groups to advocate for more punitive measures and less engagement with Hanoi. Whether the US and EU follow up with new punitive measures, however, seems unlikely amid rising competition for influence in the region."
IN CASE YOU MISSED IT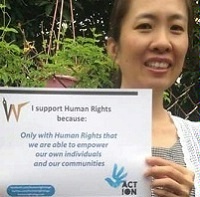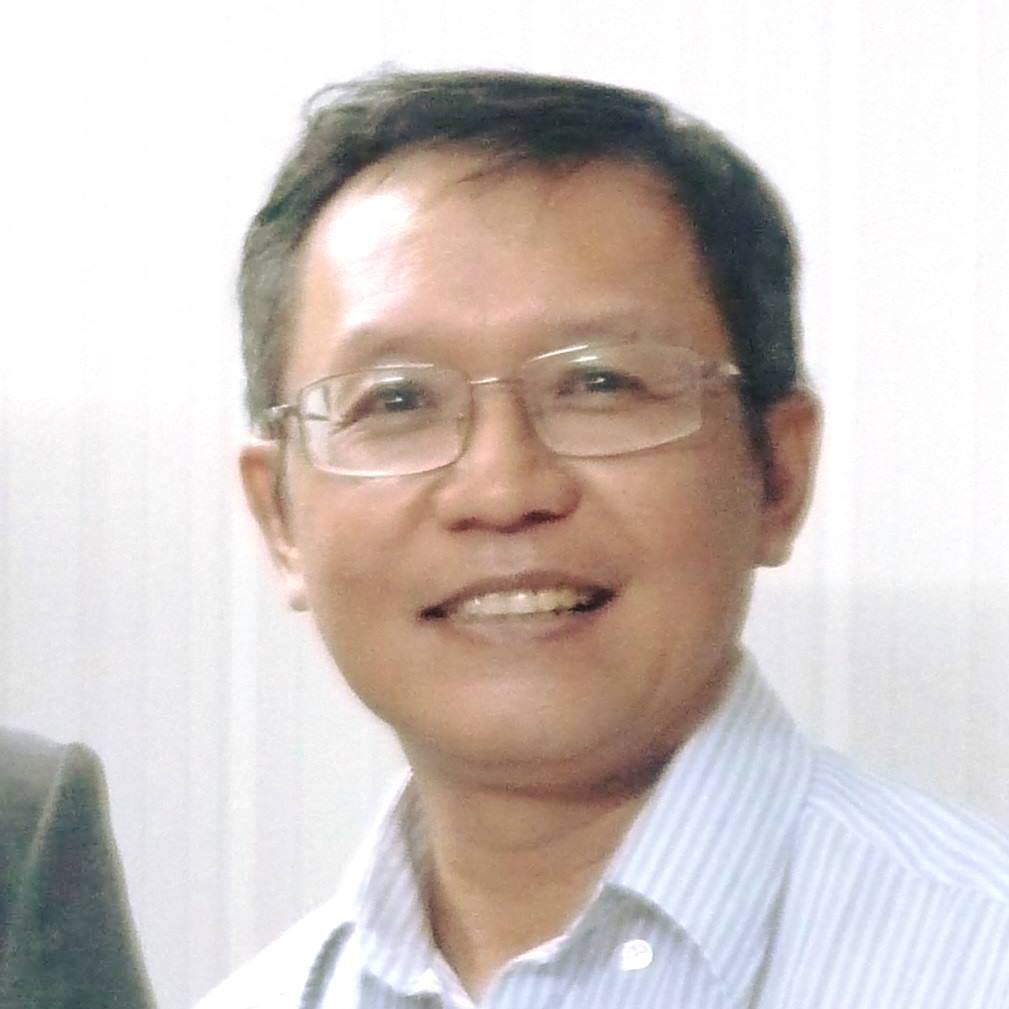 The authorities officially revoked professor and former prisoner of conscience Pham Minh Hoang's Vietnamese citizenship and have 
deported him directly to Paris
, separating him from his family. Read the transcript of radio project Loa's recent interview with him, 
here
, as he speaks about his difficult family situation, perspective on free expression as a former prisoner of conscience and an educator, and the idea of longing for one's homeland.
TAKE ACTION
If you haven't already, take English PEN's action for Me Nam, "…calling on the Vietnamese authorities to quash Me Nam's conviction and release her immediately and unconditionally, in accordance with Article 19 of the International Covenant on Civil and Political Rights (ICCPR) to which Vietnam is a state party."
Attorney Nguyen Van Dai was arrested under Article 88 in December 2016, along with his assistant Le Thu Ha. Both are still awaiting trial in pre-trial detention.
Read and share FIDH's "Open Letter: Calling on the government of Vietnam to immediately and unconditionally release Thích Quảng Độ, Nguyễn Văn Đài and Đỗ Thị Hồng."
https://the88project.org/wp-content/uploads/2017/07/tran-hoang-phuc.jpg
250
250
kayleedolen
https://the88project.org/wp-content/uploads/2019/01/88project.png
kayleedolen
2017-07-10 08:15:18
2019-04-30 08:04:17
Vietnam Free Expression Newsletter No. 19/2017 – Week of July 3-9