Vietnam Free Expression Newsletter No. 10/2018 – Week of March 5-11
Greetings from The 88 Project! We are bringing you news, analysis, and actions regarding human rights and civil society in Vietnam during the week of March 5-11. This week was focused on women. In honor of International Women's Day on March 8, we've highlighted female-specific features, actions, and statistics in our "In Case You Missed It" and "Take Action" sections. We also have updates on Tran Thi Nga, who was recently transferred to a new prison, and activists Pham Doan Trang and Mai Khoi, who have both faced recent, direct harassment from authorities for their writing and music, respectively. Read about the inspiring backgrounds of Nga, Trang, and Mai Khoi throughout the newsletter. There is also news that Vu Quang Thuan, Tran Hoang Phuc, and Nguyen Van Dien have appealed their January 2018 sentences and that an independent journalist was barred from meeting with UN representatives. Read the Former Vietnamese Prisoners of Conscience's Report on Human Rights Violations in Vietnam in 2017, as well as analysis of US President Trump's relationship with Vietnam. Please take action for a female political prisoner or activist who inspires you.
Read the full newsletter, here.
And please subscribe!
HUMAN RIGHTS & CIVIL SOCIETY
Prisoners of Conscience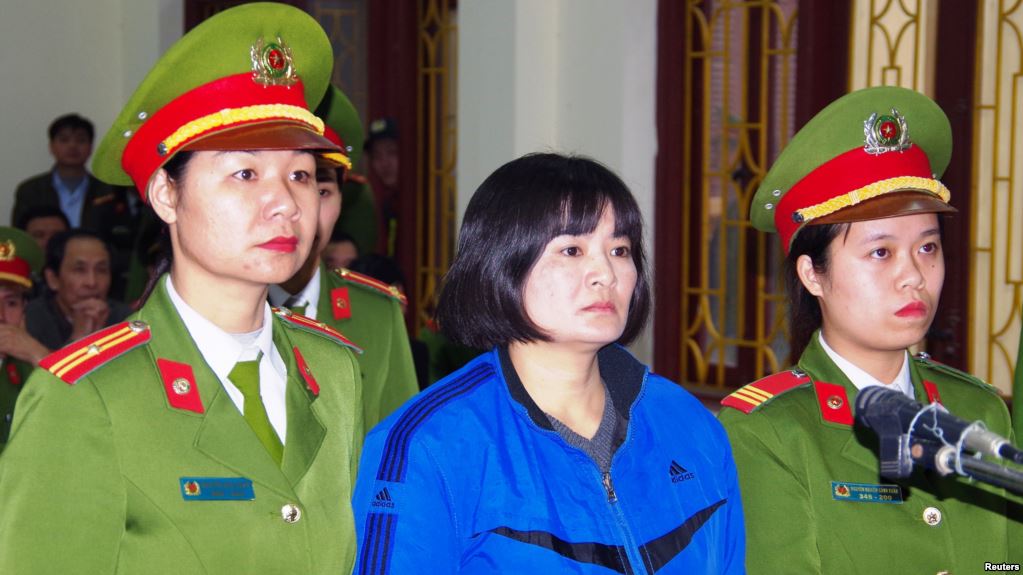 Tran Thi Nga at her appeal trial on December 22, 2017; Source: Voice of America
Tran Thi Nga
 has been 
transferred 
to a new prison over 1200 km from her home province of Ha Nam. Her family only found out after attempting to visit Nga at her old prison on March 5. Transferring prisoners to remote prisons is a tactic often employed by the authorities in order to further isolate political prisoners from their families and networks of support. Several other prisoners have been transferred to other facilities recently as well, including both blogger 
Nguyen Ngoc Nhu Quyn
h and journalist 
Nguyen Van Hoa
 in February 2018. Nga, a labor and environmental activist, is serving a nine year sentence under Article 88 of the 1999 Criminal Code. Read about her incredible journey from being a migrant worker in Taiwan to a human rights defender back in Vietnam from The Vietnamese, 
here
. "Like many other people around her, she never heard of things like human rights. Like them, she was too busy finding means to feed herself and her family. But less than two decades later, she became a person who not only knows about human rights but also makes it her life mission to defend them."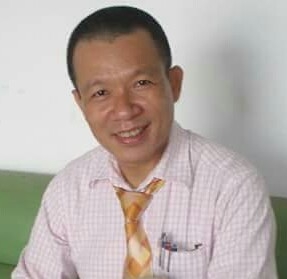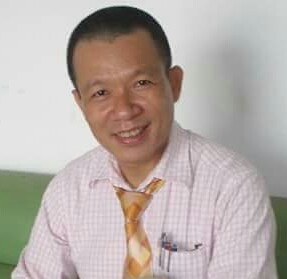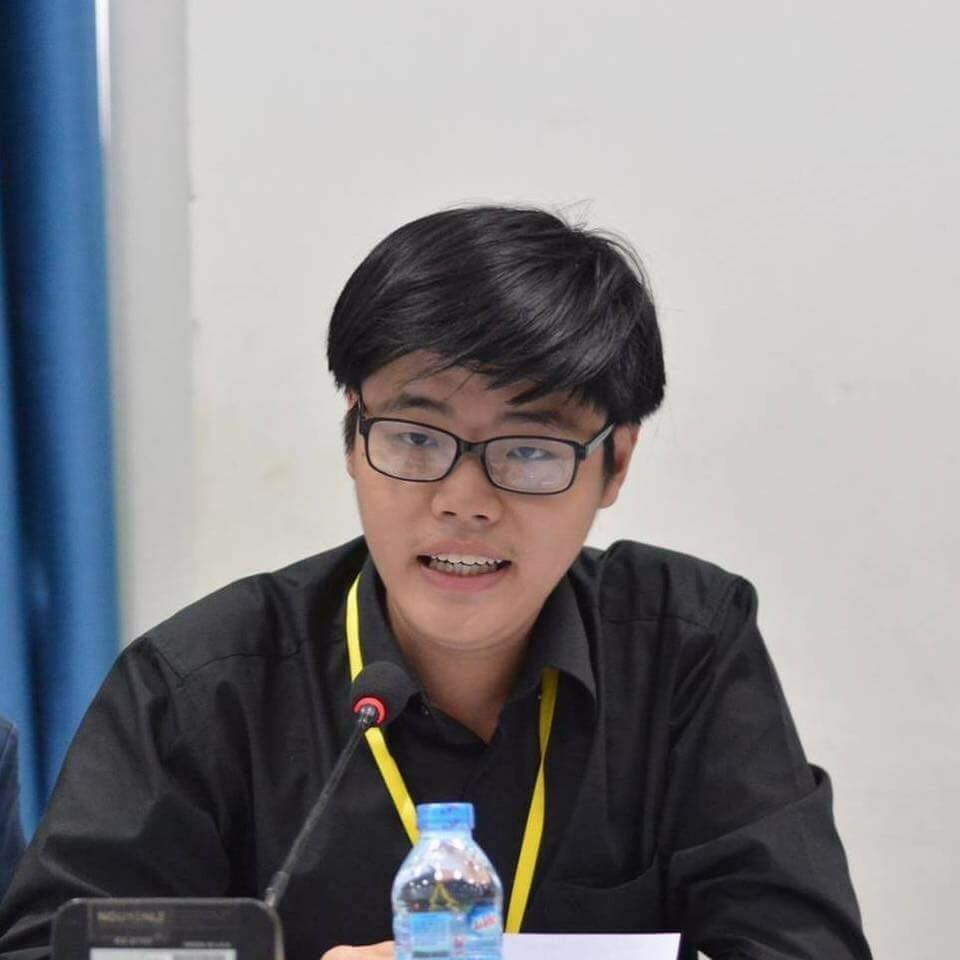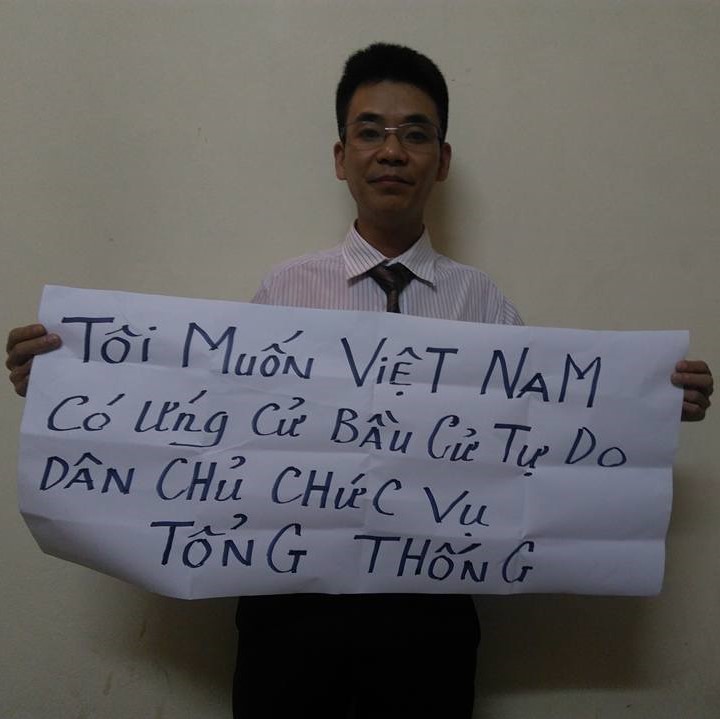 Vu Quang Thuan
, 
Tran Hoang Phuc
, and 
Nguyen Van Dien
 (above, left to right) have 
appealed
 their January 31, 2018, sentences. Thuan was sentenced to eight years in prison, Phuc to six, and Dien to six and a half. They were sentenced under Article 88 of the 1999 Criminal Code for storing and posting videos deemed to have anti-state content.
Activists at Risk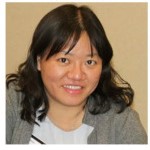 After several exhausting weeks of pursuit by Vietnamese authorities, dissident journalist Pham Doan Trang's fate continues to be uncertain. She was reportedly taken into custody on International Women's Day, March 8, and released after 9 hours of interrogation. This was her second recent interrogation after also being forcefully 
detained 
on February 24 regarding her recently-published book, "Chính trị bình dân" (Politics for the Masses). A colleague 
accepted 
Trang's Homo Homini award for her in Prague this week as part of an international human rights film festival put on by People in Need. Trang herself was unable to attend due to the pressure placed on her by authorities and her vow to remain in Vietnam to continue to strive for change. Trang was a decorated state journalist before leaving that career to write independently; since then, she has written numerous books hoping to engage people in conversations about politics and human rights. She is also an avid guitar player. Read more about her impressive background, 
here
.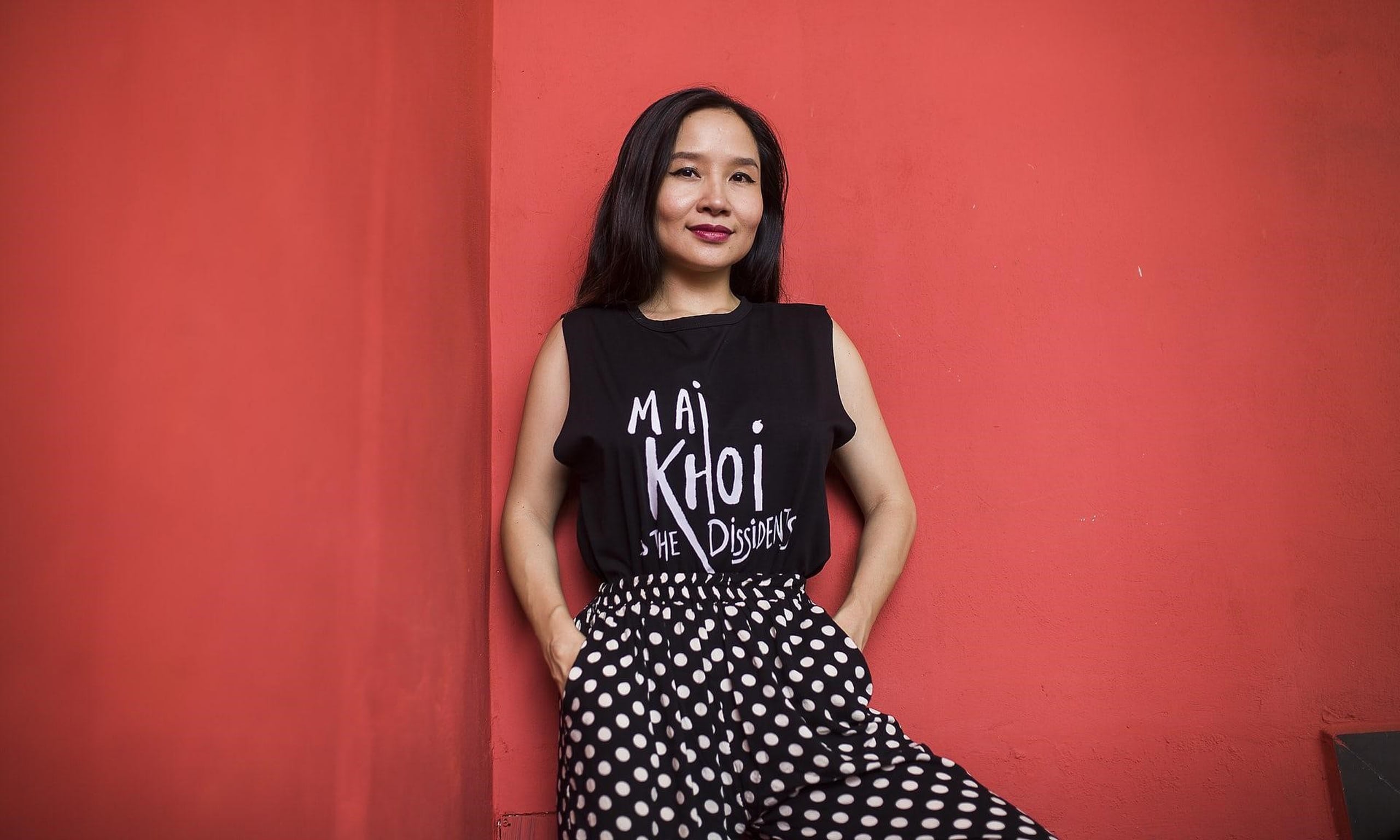 Another female activist at risk is pop artist turned dissident folk singer, Mai Khoi, who was evicted from her apartment following her anti-Trump protest during the APEC Summit in November 2017. Her musical performances have often been watched and disrupted by authorities. She recently launched a new album, called Dissent. 
Here
, she discusses the impact of the album. "
Dissent
 is just as important musically [as it is politically], because this is a new direction."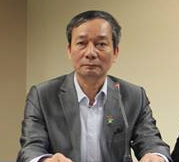 Blogger Nguyen Tuong Thuy was 
blocked 
from leaving his house this week to meet with representatives from the Office of the United Nations High Commissioner for Human Rights. Thuy is the vice president of the Independent Journalist Association of Vietnam.
International Advocacy
The Former Vietnamese Prisoners of Conscience released their Report on Human Rights Violations in Vietnam 2017 detailing the arrests, attacks, and other actions against activists last year. In addition to dozens of arrests, they highlight the frequent and varied tactics used to suppress dissent in the activist community: "The communist government enhanced surveillance over activists. Authorities in many localities deployed police officers, plainclothes agents and militia to private residences of local activists to place them de facto under house arrest in many occasions, including various international and domestic anniversaries as well as during visits of foreign leaders. Most of meetings of activists were troubled and interrupted by security forces." Read the full report, 
here
.
NEWS & ANALYSIS
Talkin' about a reformation in Vietnam: "Trang is actually sanguine about the political awareness of most Vietnamese. She says that in sidewalk cafés people are talking politics every morning: 'From the latest arrests in the government's 'anti-corruption' campaign and new faces in public offices, to new regulations to control the internet,' she says. But the problem, she says, is that people aren't aware they can get involved in politics, like speaking out in public, instead of just confining themselves to 'talking politics for fun in sidewalk cafes.' Indeed, raising political awareness and increasing participation in political events, like protests and demonstrations, is one of the main objectives of the pro-democracy movement."
Vietnam's aged communists ruling on borrowed time: "But the ageing communists, which unified the once-split nation upon winning the Vietnam War in 1975, are clearly teetering on an existential precipice. The Party's legitimacy is increasingly being called into question over widespread corruption and widening economic inequality, as well as a shortage of funds to sustain recent fast growth. Meanwhile, the more youthful pro-democracy movement is growing stronger, despite the Party's best efforts to stifle its voice. It thus makes sense that the Party's geriatric leaders would want to close ranks, lest someone from within bids for power on the notion old ways aren't working anymore."
Loving Vietnam, Criticizing Cambodia: Trump's Double Standard in Southeast Asia: "As Trump was being welcomed in Vietnam, his wife, Melania Trump, was visiting China. Was it because the zoos in Beijing were so attractive to her? Absolutely not. In March, the First Lady had awarded the U.S. State Department's International Women of Courage Award to a group of women, including to Nguyen Ngoc Nhu Quynh, known as 'Me Nam' (Mother Mushroom), one of Vietnam's most prominent activists. At the time, Mother Mushroom was in jail, having been sentenced to 10 years for allegedly publishing anti-state propaganda. Her 10-year-old daughter called on Melania for help ahead of the president's visit to Vietnam. So, Melania went to China instead of Vietnam."
IN CASE YOU MISSED IT
Front Line Defenders's podcast, Rights on the Line, featured the stories of eight female human rights defenders this week in honor of International Women's Day on March 8. The podcast featured interviews with activists from all parts of the world, including Hannah Vu, an environmental activist who is from Vietnam.



Tran Thi Xuan (in pre-trial detention since October 2017), Do Thi Hong (serving 13 year sentence), Tran Thi Thuy (serving 8 year sentence)
There are currently 15 female political prisoners jailed in Vietnam. Five of them are serving 6+ years in prison. Their areas of activism range from the environment to land rights to religious rights. Several have been transferred to prisons far away from their home provinces. Many have young children. All have been targeted for their peaceful expression and suffer from the compounding realities of being both dissidents and females in prison. Learn more about the women by searching by "Gender" and "Current Status" in our Vietnamese Political Prisoner Database and read our analysis on the lack of access to sanitary pads and other hygiene items for these women.
TAKE ACTION
Please take immediate action for Pham Doan Trang to protect her from being arrested by raising concerns with the Vietnamese governments about her arbitrary temporary detention and by sharing the information about her situation.
Send a message of solidarity to Tran Thi Nga through Front Line Defenders. Click on the icon below her photo, here.
Tweet in support of dissident artist Mai Khoi with PEN International.
https://the88project.org/wp-content/uploads/2017/12/tran-thi-nga-appeal.jpg
575
1023
kayleedolen
https://the88project.org/wp-content/uploads/2019/01/88project.png
kayleedolen
2018-03-12 08:48:05
2019-04-30 07:58:59
Vietnam Free Expression Newsletter No. 10/2018 – Week of March 5-11