Vietnam Free Expression Newsletter No. 9/2018 – Week of February 26-March 4
Greetings from The 88 Project! We are bringing you news, analysis, and actions regarding human rights and civil society in Vietnam during the week of February 26-March 4. Pastor Nguyen Trung Ton is awaiting a much-needed leg surgery, but he is currently in pre-trial detention, where he has been held for over seven months. Tran Huynh Duy Thuc's prison conditions have improved modestly. Meanwhile, Pham Doan Trang's future remains unclear as she continues to be watched closely by authorities after being questioned about her recent book. Vietnam has officially responded to the UN's concerns of its conduct towards activist musician Mai Khoi. Parents of Catholic schoolchildren were beaten while attempting to meet with school officials regarding a fee dispute. This week, we highlight the cases of video bloggers Nguyen Van Dien and Vu Quang Thuan, who were sentenced to 6.5 and 8 years in prison, respectively, earlier in 2018. March 2 marked one year since their arrest. You can also read a brief recap of all of the arrests and trials of Vietnamese activists in 2017, compiled from our Vietnamese Political Prisoner Database. This week, on March 8, we celebrate International Women's Day. Front Line Defenders is releasing a special podcast featuring female activists, including one from Vietnam, in recognition of the day. Please take Amnesty International's Urgent Actions for female political prisoner, Nguyen Ngoc Nhu Quynh, as well as Hoang Duc Binh, bloggers who are serving 10 and 14-year sentences for their environmental and social writings.
Read the full newsletter, here.
And please subscribe!
HUMAN RIGHTS & CIVIL SOCIETY
Prisoners of Conscience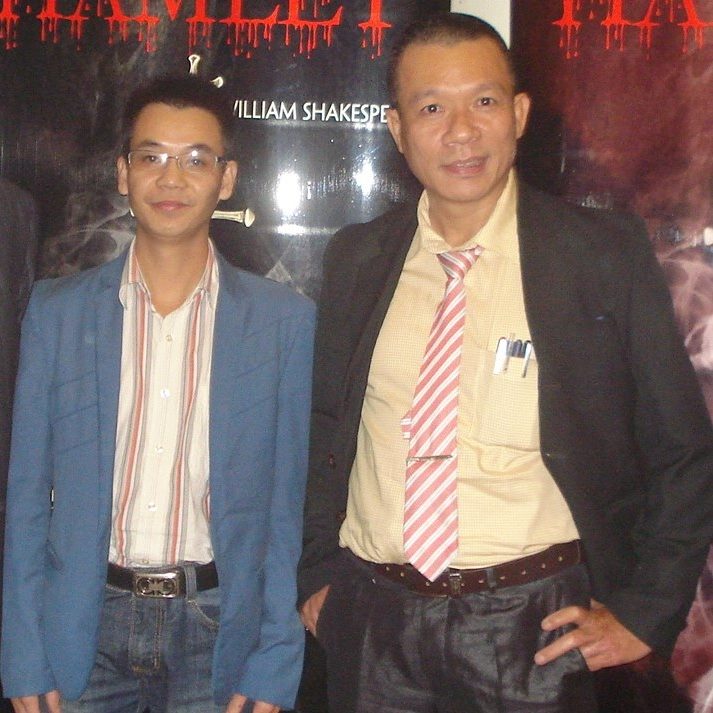 This week marked one year since video bloggers Nguyen Van Dien were Vu Quang Thuan were arrested. Thuan was sentenced to eight years in prison, and Dien to six and a half, on January 31, 2018. They were sentenced under Article 88 of the 1999 Criminal Code for posting videos deemed to have anti-state content.
The duo had been producing and running a YouTube video channel through which Thuan discusses political issues and advocates for the respect of human rights and democracy. The last video series they uploaded two days before their arrest is entitled "Guide to Lawful Protest," which could be one of the reasons they were arrested. Read more about their cases by clicking on the links to their profiles in our database in the preceding paragraph.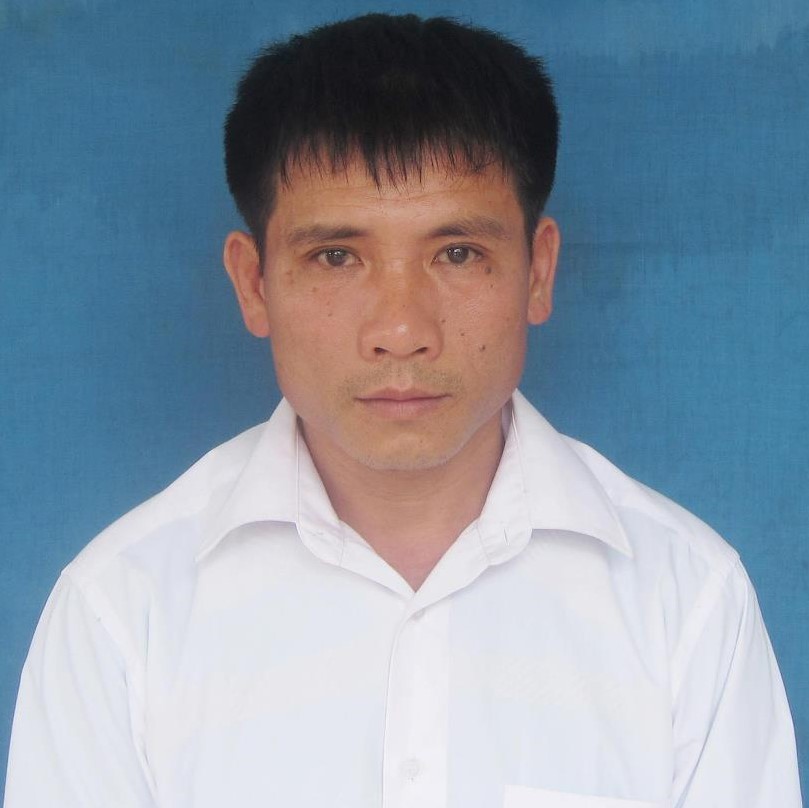 Pastor Nguyen Trung Ton, who has been in pre-trial detention since July 2017, is suffering in prison from injuries sustained in a brutal attack from unknown thugs in February 2017. His wife reports that his leg is in pain, awaiting surgery, and his vision is blurry. He has been charged under Article 79 of the 1999 Criminal Code. Ton is a member of the Brotherhood for Democracy, a group founded by imprisoned human rights lawyer Nguyen Van Dai, which was targeted with a string of arrests in 2017. His son addressed the 10th Geneva Summit for Human Rights and Democracy on February 20 to tell the story of the harassment against his father, the imprisonment of his father, the struggle of his mother to sustain the family, and, more generally, the story of persecution against independent-minded religious leaders. Read and watch his full remarks here.
Finally, there is some good news in the case of Tran Huynh Duy Thuc. A businessman and author of social, economic, and political commentary, Thuc is serving a 16-year sentence for peacefully expressing his beliefs. After a recent family visit, Thuc's brother reports that Thuc is confident and has a positive attitude; in addition, his treatment in prison has slightly improved, and Thuc was even permitted to hug his family after their most recent visit. He also plans to continue pressing for an appeal of his conviction.
Activists at Risk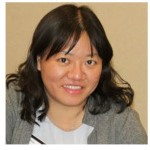 Pham Doan Trang's situation remains precarious. The dissident writer is now 
in hiding
 and is vowing not to leave Vietnam until her vision of peaceful change is achieved. On February 24, she was arbitrarily and forcefully 
taken into custody
 by Vietnamese authorities. She was abducted from her mother's house in Hanoi at 2 pm by the police to be interrogated about her recently-published book, "Chính trị bình dân" (Politics for the Masses), without an arrest warrant. Trang was 
taken back
 home after 10 hours, at midnight, but was told she must continue to "work" with the police in the coming days. Trang managed to escape, which, she said, "is a miracle," as she faced imminent arrest and prosecution. Just weeks ago, Trang was 
announced 
as the winner of the 2017 Homo Homini Prize from People in Need, which she will now be unable to accept in person.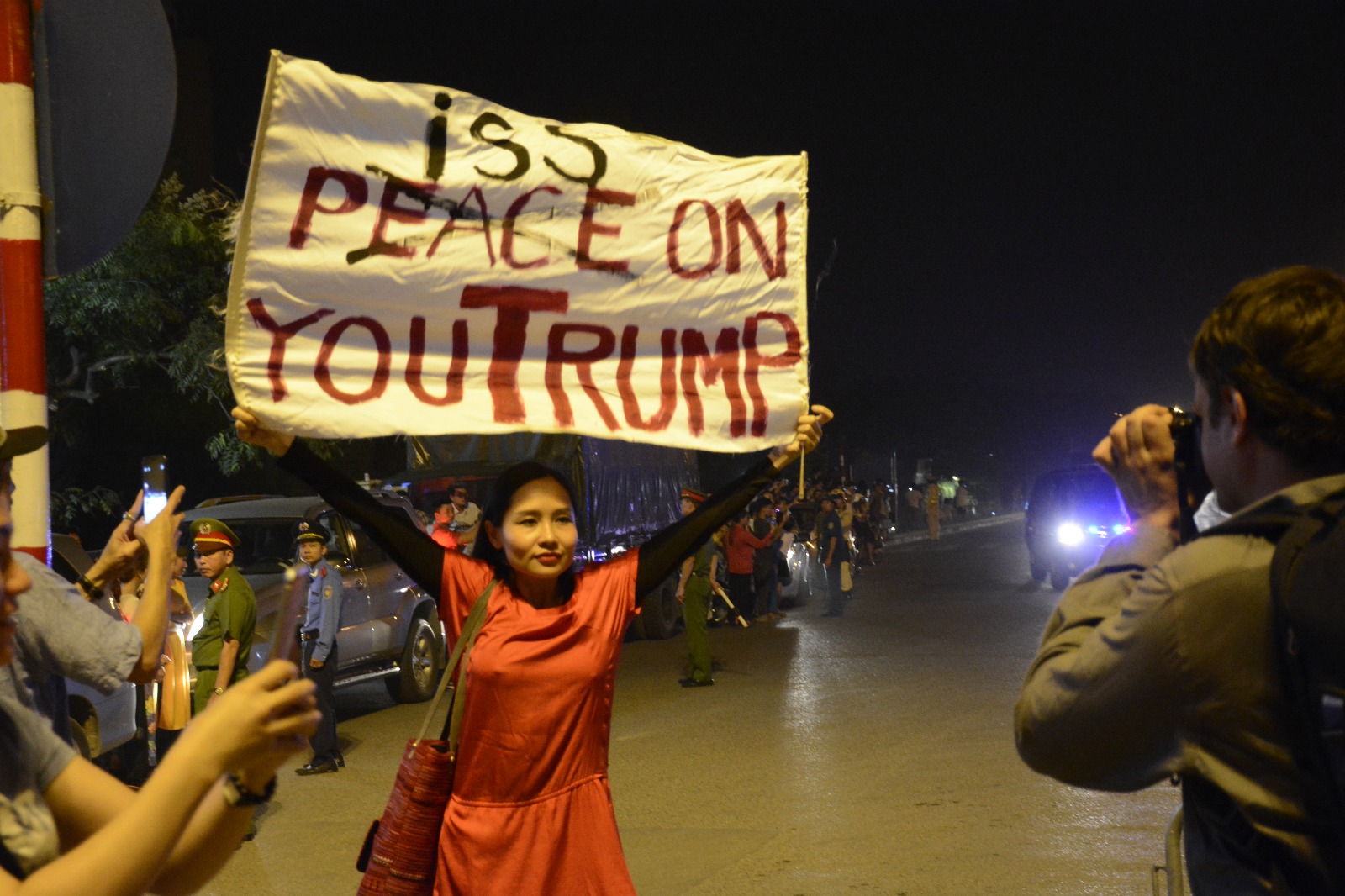 Mai Khoi holding banner reading "Peaceiss on you Trump" in Hanoi
Vietnam has now officially 
responded
 to the UN's 
concerns
 regarding the behavior of the government towards dissident folk singer, Mai Khoi, who was evicted from her apartment following her anti-Trump protest during the APEC Summit in November 2017. In the response, the government denies evicting Mai Khoi for political reasons, as well as denying that they have prohibited her musical performances.
Community at Risk
Parents seeking to remedy a school fee dispute were 
attacked
 outside the school by thugs believed to be related to the government. The parents came to the school for a meeting to discuss high fees placed on their children to attend Catholic school.
NEWS & ANALYSIS
In China's Shadow, Communist Vietnam Links Arms With Old Enemy, the U.S.
: "Vietnam and the U.S. aren't an obvious pairing. The ideology of the ruling Communist Party clashes with Washington's embrace of capitalism, and Hanoi routinely imprisons its critics. In February, the State Department criticized the jailing of two political activists. Vietnamese relations with China, meanwhile, have been strained. Anti-China riots rocked Vietnam in 2014 after Beijing moved an oil rig into disputed waters. Several Southeast Asian countries share maritime disputes with China, which claims virtually the entire South China Sea. In the past year, China built more infrastructure on artificial islands in the disputed waters, including tunnels and radar installations, adding to runway and missile installations it completed earlier. Vietnam has sought and failed to use regional forums like a biannual gathering of Southeast Asian leaders to pressure Beijing, one reason it has worked to upgrade relations with the U.S."
Detained and divided: how the US turned on Vietnamese refugees
: "In March 2017, Immigration and Customs Enforcement (Ice) reversed a longstanding practice and began subjecting Vietnamese refugees to lengthy periods of detention under the threat of deportation, despite an agreement between the US and Vietnam that shields this population, the suit 
said
. […] Trinh, whose family built a neighborhood bakery in California after fleeing Vietnam, is married with two teenage children and has no family in 
Vietnam
. He is facing deportation due to a drug charge for which he served one year in prison, according to the suit. […] It was terrifying to think about what would happen if he were ultimately deported, [his] sister said: 'I don't know how the government in Vietnam would treat people like him.'"
IN CASE YOU MISSED IT
If you have not yet checked out The 88  Project's Vietnamese Political Prisoners Database, this article by Global Voices is a good place to start to learn how the Database can be useful for your work. And yes, we do confirm the "common sentiment, seen in news reports and on social media, that persecution of dissenters increased in 2017." According to our database, in 2017, at least 42 activists were arrested, compared to 14 arrests in 2016 and 8 arrests in 2015. Two other activists were indicted but were not held in pre-trial detention (Bui Thi Bich Tuyen and Le Thi Hen). Among those 44 people, nine are women, 13 are religious activists, and 10 were active on environmental matters (among others). Seven of them have already been convicted to more than 10 years in prison: Hoang Duc Binh, 14 years; Nguyen Quang Thanh, 14 years; Huynh Huu Dat, 13 years; Ta Tan Loc, 14 years; Nguyen Van Nghia, Nguyen Van Tuan, Vuong Van Tha, 12 years each. Check out the profiles of the activists who were arrested in 2017 in our database by doing a search under Year of Arrest.
COMING UP
Front Line Defenders's podcast, Rights on the Line, will feature the stories of eight female human rights defenders this week in honor of International Women's Day on March 8. The podcast will feature interviews with activists from all parts of the world, including Hannah Vu, who is from Vietnam. Hannah is an environmental activist who has faced surveillance, arrest, and harassment from authorities; she is currently an intern with Vietnamese Overseas Initiative for Conscience Empowerment (VOICE). Look for more coverage of International Women's Day activities and advocacy in next week's newsletter.
TAKE ACTION
Amnesty International has released a new Urgent Action for Hoang Duc Binh, a labor and environmental activist who was sentenced to fourteen years in prison on February 6, 2018. Please take the Urgent Action, calling for Binh's release from prison and protection from mistreatment thereafter.
There is also a new Urgent Action for Nguyen Ngoc Nhu Quynh (Mother Mushroom), a social and environmental blogger who is suffering from poor health in prison at the beginning of her ten-year sentence. Take action for Quynh, demanding that Vietnam release her immediately, provide adequate medical care until her release, and stop transferring political prisoners to prisons far away from their homes.
https://the88project.org/wp-content/uploads/2017/08/tre1baa7n-hue1bbb3nh-duy-the1bba9c.jpg
1024
1536
kayleedolen
https://the88project.org/wp-content/uploads/2019/01/88project.png
kayleedolen
2018-03-05 08:30:45
2019-04-30 07:59:06
Vietnam Free Expression Newsletter No. 9/2018 – Week of February 26-March 4