Vietnam Free Expression Newsletter No. 11/2018 – Week of March 12-18
Greetings from The 88 Project! We are bringing you news, analysis, and actions regarding human rights and civil society in Vietnam during the week of March 12-18. Nguyen Viet Dung, founder of the Vietnam Republican Party, will face trial on March 28 under Article 88; meanwhile, a year after his arrest, blogger Bui Hieu Vo remains in pre-trial detention. Plainclothes agents assaulted an activist after he tried to intervene to free a friend from detention following a public ceremony. The US Commission on International Religious Freedom has profiled the almost 90-year-old human rights and religious freedom activist Thich Quang Do on its website. Action by Christians for the Abolition of Torture-France has raised concerns about the treatment of Nguyen Trung Ton in prison and is calling for his immediate release, and the UK raised its concerns about Vietnam as well at the 37th UN Human Rights Council. Australia will follow suit as its top leader meets with ASEAN leaders this week. Check out the featured profiles of female political prisoners in Vietnam in honor of Women's History Month, and please take action to release a prisoner facing the death penalty despite judicial errors in his case.
Read the full newsletter, here.
And please subscribe!
HUMAN RIGHTS & CIVIL SOCIETY
Prisoners of Conscience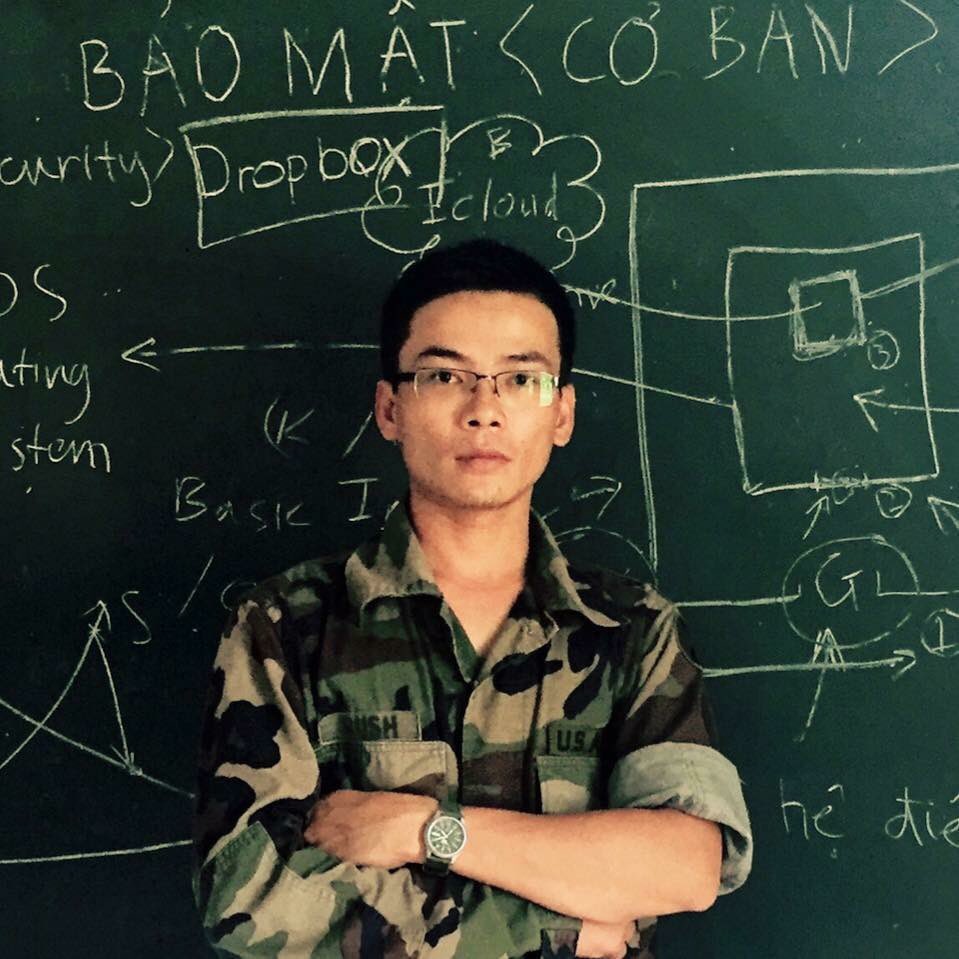 Nguyen Viet Dung
 will be 
tried
 on March 28 in Nghe An province. Dung, an engineer, is the founder and president of the unsanctioned Vietnam Republican Party. He has been detained since September 27, 2017, and will be tried under Article 88 of the 1999 Criminal Code; he faces up to 20 years in prison. Dung has been active in pro-democracy, environmental, and maritime sovereignty activism. He previously served a year in prison after participating in an environmental protest. Read more about his background and activism in his 
profile
 in our 
Vietnamese Political Prisoner Database
. Dung will be the seventeenth political prisoner tried so far in 2018. Review previous trials via our 
Timeline of Events in the Struggle for Freedom of Expression in Vietnam
.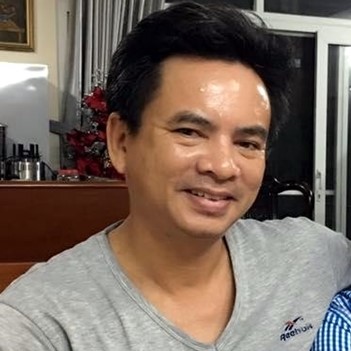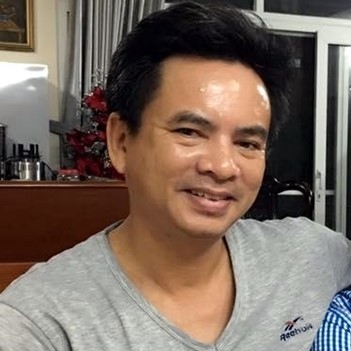 March 17 marked one year since blogger 
Bui Hieu Vo
 was arrested under Article 88 of the 1999 Criminal Code. Vo was 
arrested
 in Ho Chi Minh City. He is 
accused
 of "creating the Facebook account 'Hieu Bui' to publish much fabricated, distorted, and libelous information against the Socialist Republic of Viet Nam, to incite activities aiming to disturb the public security, public order, and violence" – including "inciting the use of petrol-bomb and acid to attack the leaders of the Party, State, and the police forces." In addition, the authorities accused Bui Hieu Vo of connecting with the "terrorist organization" Việt Tân in Australia to discuss and co-administer the Facebook account "Hieu Bui." He remains in pre-trial detention a year after his initial arrest.
Activists at Risk
Vietnamese activist Dung Truong was taken to the hospital after an 
attack 
from plainclothes agents left him bruised and missing two teeth. He was beaten after going to a local police station to try to get a friend released. She had been detained at a ceremony honoring the lives lost in a Chinese-Vietnamese naval conflict in 1988. Several activists were 
detained 
before and after the ceremony.
International Advocacy
The group Action by Christians for the Abolition of Torture (ACAT) — France has 
demanded
 the immediate release of imprisoned pastor 
Nguyen Trung Ton
. Ton, detained since July 2017 under Article 79 of the 1999 Criminal Code, is a member of the Brotherhood for Democracy and advocates for freedom of religion. ACAT fears that he faces possible mistreatment in prison and notes that he suffered complex health issues while imprisoned from 2011-2013, such as kidney stones and eye issues. He also is suffering from a leg injury sustained after being brutally attacked by unknown thugs in the spring of 2017. He is currently in prison six hours away from his family.
The UK has made a statement before the 37th UN Human Rights Council, calling on several countries to improve their human rights situations, including Vietnam, saying: "We are increasingly concerned by worsening restrictions on freedom of expression in Vietnam." Read the full statement, 
here
.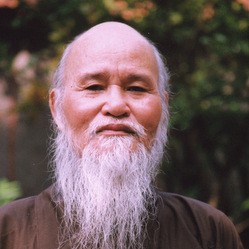 The US Commission on International Religious Freedom (USCIRF) has featured 
Thich Quang Do
 on their 
website
. Venerable Thich Quang Do is the Patriarch of the banned Unified Buddhist Church of Viet Nam (UBCV). He has been confined to his monastery since 2003. According to the USCIRF page: "Vietnamese authorities have repeatedly targeted, harassed, and detained Thich Quang Do both for practicing his faith and for his tireless advocacy for religious freedom and related human rights. For example, in 2001, he launched a plan called 'Appeal for Democracy in Vietnam,' which was supported by more than 300,000 Vietnamese from different faith backgrounds, as well as international stakeholders. As a result, the government placed him under administrative detention without trial at Thanh Minh Zen Monastery and prevented him from receiving medical treatment despite suffering from diabetes."
NEWS & ANALYSIS
Protesters take aim at Asean leaders in Sydney: "Thousands demonstrated in the city against a raft of grievances on the sidelines of the Asean-Australia Special Summit, where Prime Minister Malcolm Turnbull has vowed to tackle human rights issues. They came together to urge the release of political prisoners in Vietnam, an end to strongman Hun Sen's regime in Cambodia, and a halt to the military crackdown on Rohingya in Myanmar. 'We are here to protest issues that are happening in Vietnam, Cambodia, Thailand, the Rohingya – you name it, we are here to send a clear voice to these governments that you do not mistreat human rights,' Vietnamese-Australian protester Davy Nguyen said."
Southeast Asia Seeks New Partners in the Era of "America First": "Hanoi has reached out to South Korea and Australia to play a larger role in the South China Sea, although the two have not necessarily been responsive, and has pushed to upgrade its strategic ties with Japan, which sees Vietnam as a vital, and growing, partner in Southeast Asia. Vietnam also enjoys historically strong links with Singapore. Most importantly, however, Hanoi is rapidly building a major strategic partnership with India, a country with naval capacities and the desire to play a prominent role in the South China Sea, no matter what reaction India's decisions provoke from Beijing, which stands it apart from other regional powers like Australia."
Background Brief Australia-Vietnam Strategic Partnership: Why Now?, Carlyle A. Thayer: "There are elements of the Vietnamese community in Australia who hold less favourable views towards the Vietnamese government. This community can contribute to bilateral relations by nurturing their cultural heritage in Australia's multicultural society. They can also use their language skills to inform the broader Australian community about developments in Vietnam. And more specifically, they can communicate their concerns, such as human rights, to their members of parliament and to the federal government. It is clear that the on-going repression of democracy activists and bloggers is an irritant in an otherwise robust relationship."
IN CASE YOU MISSED IT
March 8 was International Women's Day. There are currently 15 female political prisoners jailed in Vietnam. Five of them are serving 6+ years in prison. Learn more about the women by searching by "Gender" and "Current Status" in our Vietnamese Political Prisoner Database. Last week, we shared the profiles of three prisoners, Tran Thi Xuan (in pre-trial detention since October 2017), Do Thi Hong (serving a 13-year sentence), Tran Thi Thuy (serving an 8-year sentence). This week, we highlight four more women as Women's History Month continues:
Doan Thi Bich Thuy (serving a five-year sentence)
Rmah Hruth (serving a five-year sentence)
Tran Thi Nga (serving a nine-year sentence)
Le Thi Hong Hanh (serving a three-year sentence)
TAKE ACTION
Take action
 with Amnesty International for Ho Duy Hai. Hai faces the death penalty for a 2008 charge, but the Committee on Judicial Affairs of the National Assembly urged a review of his case in 2015 due to violations of international legal standards. Despite this, a government official publicly called for Hai's execution in late 2017. Read more on his case in this 
article
 by The Vietnamese.
https://the88project.org/wp-content/uploads/2017/10/nguyen-viet-dung-e1556402157366.jpg
250
250
kayleedolen
https://the88project.org/wp-content/uploads/2019/01/88project.png
kayleedolen
2018-03-19 08:30:10
2019-04-30 07:58:50
Vietnam Free Expression Newsletter No. 11/2018 – Week of March 12-18