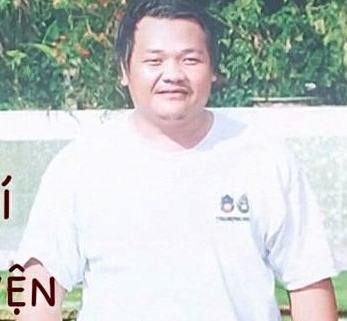 Vietnam Free Expression Newsletter 50/2018- Week of December 17-23
Featured Image: Imprisoned Hoa Hao Buddhist Nguyen Tan An
Greetings from The 88 Project! We are bringing you news, analysis, and actions regarding human rights and civil society in Vietnam during the week of December 17-23. As 2018 comes to an end, please check out our recap of Vietnam's continued crackdown on dissent this year. 2018 saw an increase over 2017 in the number of activists arrested and tried, as well as the length of prison sentences activists received. As of December 22, 2018, there are 210 political prisoners currently serving sentences in Vietnam and another 19 still awaiting trial. We recognize that 2018 was one of the worst years for human rights in Vietnam in recent times.
This week, after months of being denied visits, Tran Thi Nga's family was finally able to meet with her in prison. Luu Van Vinh's wife also visited him in prison recently and reported back that his appeal of his sentence is still pending. This week, we remember five Hoa Hao Buddhists who were jailed one year ago for hanging flags of the former government of South Vietnam, as well as Nhi and Y Drim Nie, two ethnic Montagnard Christians arrested in December 2008 and 2012, respectively. The Vietnamese government shut down an NGO workshop this week, citing a sixty-year-old decree. Human Rights Watch condemned the Law on Cybersecurity, which takes effect on January 1. And domestic and international groups and individuals sent a petition to the Vietnamese government this week calling for reform. The Vietnamese also reported that Vietnam sentenced more people to death in 2018 than 2017. In the news, read about the brewing, widespread dissent among Vietnamese citizens and a recap of the political events in 2018.
Please consider supporting political prisoners and their families by making a donation to the Doan Ket Fund this holiday season!
This is our last newsletter of 2018; we will return on January 6, 2019. Happy holidays!
Please subscribe to the newsletter!
HUMAN RIGHTS & CIVIL SOCIETY
Prisoners of Conscience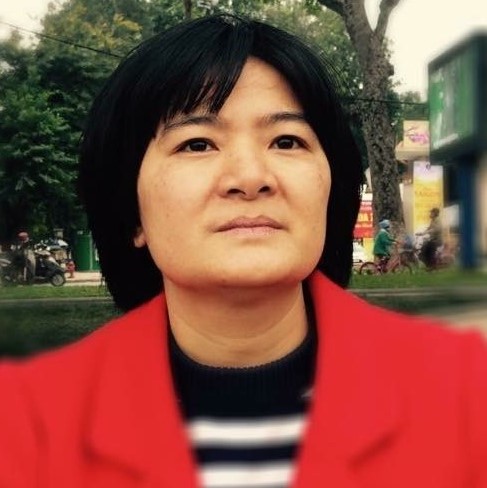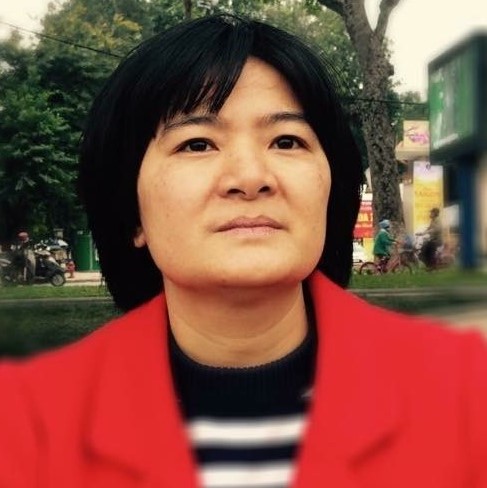 On December 15, 
Tran Thi Nga
's family visited her at Gia Trung Detention Center, Gia Lai Province. They announced that she 
won a Human Rights Awards and received 3000 USD
. When they asked her what she wanted to do with this money, she decided right away that 1000 USD should go towards her children, 1000 USD to share with other activists who are fighting for human rights, and the rest to help land petitioners in Ngo Thoi Nhiem. This was the 
first time Nga has been permitted a family
 visit in many months, after prison authorities said they would not allow the visits, allegedly because she has refused to admit guilt in prison. Phong reported that Nga is being treated better but suffering from spinal pain. Tran Thi Nga is a land and labor rights advocate who was arrested in January 2017. On December 22, 2017, her appeal of her nine-year sentence was denied.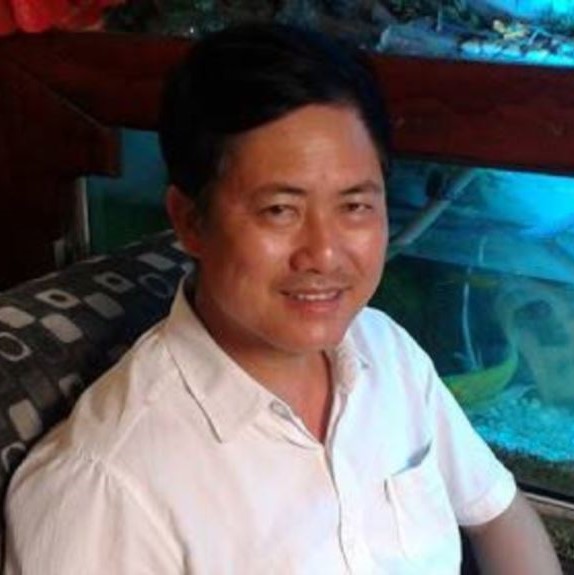 On December 19, Le Thi Thap visited her husband, 
Luu Van Vinh
, at Chi Hoa Detention Center. Vinh said that his appeal petition, which he sent on October 10, 
has not yet been resolved
. Vinh was sentenced to 15 years in prison on October 5, 2018. He founded a group called the Coalition for Self-Determination for the Vietnamese People, which advocated for peaceful political change.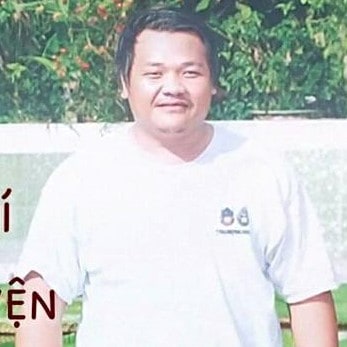 Nguyen Tan An
This week, we remember five Hoa Hao Buddhists who were sentenced to a total of 19 years in prison on December 21, 2017 for hanging flags of the former government of South Vietnam and for online postings. The Hoa Hao Buddhist religion is heavily restricted in Vietnam. The activists are: 
Nguyen Tan An
 (sentenced to 5 years), 
Huynh Thi Kim Quyen
 (4 years), 
Nguyen Ngoc Qui
 (4 years), 
Pham Van Trong
 (3 years), and 
Nguyen Thanh Binh
 (3 years).We also remember ethnic Montagnard Christians 
Nhi
, also known as Bă Tiêm, and 
Y Drim Nie
, who were arrested in December 2008 and 2012, respectively. Nhi protested against the local government's suppression of religious freedom. He was tried and sentenced to 10 years of imprisonment under Article 87 (undermining the unity policy) of the 1999 Penal Code. He is due for release from prison this month. Y Drim Nie is a Protestant missionary who was arrested because he preached the gospel in his village. He was sentenced to eight years in prison.
Activists at Risk
Vietnamese authorities 
halted a workshop hosted by Vietnamese NGOs
 this week. The theme of the workshop was civil society working with government on social issues. According to Radio Free Asia: "Local police entered the hotel where the event was being held and ordered organizers to shut it down, accusing them of violating a wartime decree from 1957, which stipulates that those who arrange a gathering of more than five people in a public place must inform local authorities of their meeting 24 hours in advance." Amnesty International condemned the move, which comes just a week before Vietnam's Law on Cybersecurity will go into effect. Read the 
Vietnamese's
 analysis of the incident, 
here
.
International Advocacy
Human Rights Watch released a statement this week condemning Vietnam's Law on Cybersecurity, which is scheduled to go into effect in January, saying: "The cyber security law and draft decree's data retention, localization, and surveillance provisions would facilitate greater access to user data by abusive security bureaus and law enforcement authorities, without adequate safeguards for privacy, fair trial rights, and other rights." The law requires Internet service providers to store data — including identification numbers, health information, and contact information — on servers in Vietnam and to turn over data to authorities without court documents. Human Rights Watch urges Vietnam to revise the law, heeding obligations under international law.
Concerned groups and individuals in Vietnam and abroad sent Vietnamese leaders a petition this week, called "An Eight-Point Demand for 2019." In it, they called for reform to the one-party state, including releasing political prisoners, protections for free press and association, and a reformed legal system and elections.
The Death Penalty
The 
Vietnamese
 has reported that Vietnam's 
troublesome use of the death penalty continued in 2018
, with more people sentenced to death in 2018 than in 2017 and the name of the lethal drug used in executions still unknown to the public. Vietnam also still permits the death penalty for non-violent crimes and for Article 109 of the 2015 Criminal Code, which has been used to sentence human rights and democracy leaders to prison.
NEWS & ANALYSIS
A Star of Vietnam
: "Mainly, she chafed against censorship. She always had to submit her songs to censors, who would forbid some of those songs. What's more, the censors were arbitrary. 'The system doesn't have specific rules for us to follow,' says Mai Khoi, 'and the censors have all the power, to do whatever they want.' She was sick of having to ask permission, for anything and everything. You always have to ask permission in Vietnam. Mai Khoi wrote a song on this subject, 'Please, Sir.' 'Please, sir, let us sing.' 'Please, sir, let us exhibit our art.' 'Let us publish books.' 'Let us fall in love.' 'Let us share our views.' 'Let us volunteer for good causes.'"
Weighing up political developments in Vietnam
: "Vietnamese social media charged that Chinese business interests would be given 99-year leases in the special economic zones and that this was a threat to national security. The Law on Cyber Security was widely viewed as restricting free speech in the social media. Massive [sic] and protests erupted in June, with protests turning violent in Binh Thuan province. Political analysts attributed the protests to an undercurrent of public dissatisfaction with malaise in the government."
Sons of Revolution: Vietnam's New Protest Movement: "Bui Tin was not alone in this sentiment. Many today inside Vietnam still cherish the revolutionary ideals of the nation's founding father, Ho Chi Minh, inspired more by a deep-seated nationalism rather than any allegiance to communism. Former advisor to the minister of planning and investment (2001 – 2006) Le Dang Doanh, a VCP member, was among the many intellectuals who signed a petition to the National Assembly, urging a postponement of the special economic zones law. In the past, dissident groups calling for human rights and multiparty democracy, backed by Vietnamese exile communities in the United States and France, had only marginal impact on the general public. This new genre of mass protest, which is capturing the imagination of a wider public, can be traced back to a 2007 campaign launched against a controversial Chinese investment in a bauxite mine in the Central Highlands."
Industry warning on new cyber security law: "The Asia Internet Coalition (AIC), a regional industry association representing most of the world's top tech companies, expressed concern in a representation to the minister of public security. It said the provisions would stifle investment and growth and damage all companies in Vietnam with an online presence. Google is said by Vietnamese officials to be preparing to open an office in compliance with the new law, but there's been no confirmation from the company or other tech giants. The Vietnamese government says it is moving to suppress what it sees as toxic comment on the internet, a term that encompasses any criticism of the Communist party and its policies."
TAKE ACTION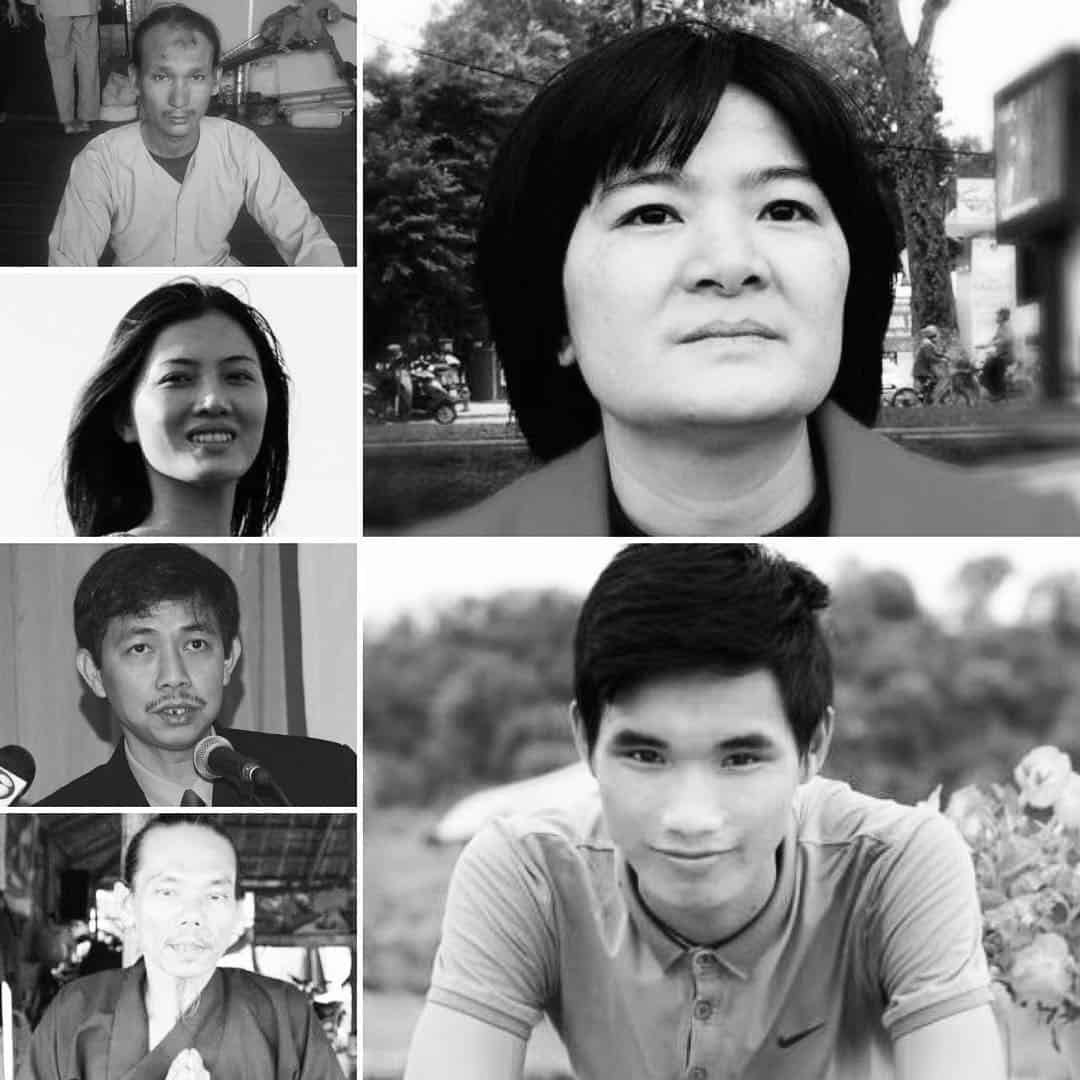 Above, left: Le Dinh Luong, right, clockwise from top: Nguyen Hoang Nam, Tran Thi Nga, Nguyen Van Hoa, Bui Van Trung. Tran Huynh Duy Thuc, Huynh Thuc Vy
As we approach the end of another difficult year for political prisoners and activists in Vietnam, consider contributing to the Doan Ket Fund, a fund established by the NOW! Campaign to support political prisoners in Vietnam. "Doan Ket" is Vietnamese for "solidarity." All donations go directly and entirely to political prisoners and their families or to individuals identified by the NOW! Campaign as at risk of arrest, detention, and imprisonment.
© 2018 The 88 Project
https://the88project.org/wp-content/uploads/2018/12/Nguyen-Tan-An.jpg
347
347
kayleedolen
https://the88project.org/wp-content/uploads/2019/01/88project.png
kayleedolen
2018-12-24 09:09:05
2019-04-30 07:51:53
Vietnam Free Expression Newsletter 50/2018- Week of December 17-23