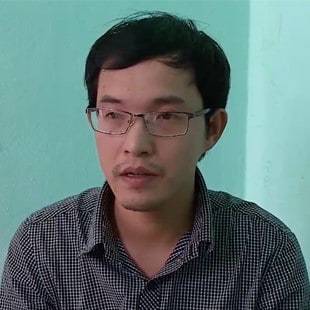 Vietnam Free Expression Newsletter No. 29/2018 – Week of December 10-16
Greetings from The 88 Project! We are bringing you news, analysis, and actions regarding human rights and civil society in Vietnam during the week of December 10-16. Tran Huynh Duy Thuc's family and a lawyer came to visit him after allegations of a poisoning against him in prison. A British Member of the European Parliament also sent a letter calling for his unconditional release. Female political prisoner Nguyen Dang Minh Man's mother also visited her in prison and reported that she is in good health and spirits. Meanwhile, two years have passed, and Nguyen Danh Dung remains held without trial. There are updates on Hien Phap member Doan Thi Hong's detention, as well as the prosecution of two Brotherhood for Democracy members whose current whereabouts are unknown. This week, we remember Le Dinh Luong and other brave activists on the 70th anniversary of the adoption of the Universal Declaration of Human Rights. We are also thinking of democracy advocates Tran Anh Kim and Le Thanh Tung on the anniversary of their trial. Several people were targeted for their activism this week, including people attempting to visit the families of jailed protesters, an education official who posted a photo in support of blogger Huynh Thuc Vy, the wife of a detained activist, and a Facebooker who posts on social issues. In international advocacy, the Committee to Protect Journalists announced that Vietnam has 11 journalists behind bars. And the families of four sentenced Brotherhood for Democracy members recently raised their cases with U.S. officials in Hanoi. In the news, read about plans for implementation of Vietnam's new Law on Cybersecurity and Facebook's censorship of dissident accounts. Please take action for Vietnamese human rights activists and political prisoners by signing Action by Christians for the Abolition of Torture's petition.
Please subscribe to the newsletter!
Prisoners of Conscience
On December 8, Tran Huynh Duy Thuc's family went to visit him in prison. Lawyer Ngo Ngoc Trai also accompanied them to meet Thuc and demand that detention center officials investigate the alleged poisoning against Thuc. However, detention officials did not allow him to meet with Thuc; they themselves met with Trai separately. They informed Trai that they received his previous letter concerning the matter and passed it to superior authorities for further consultation.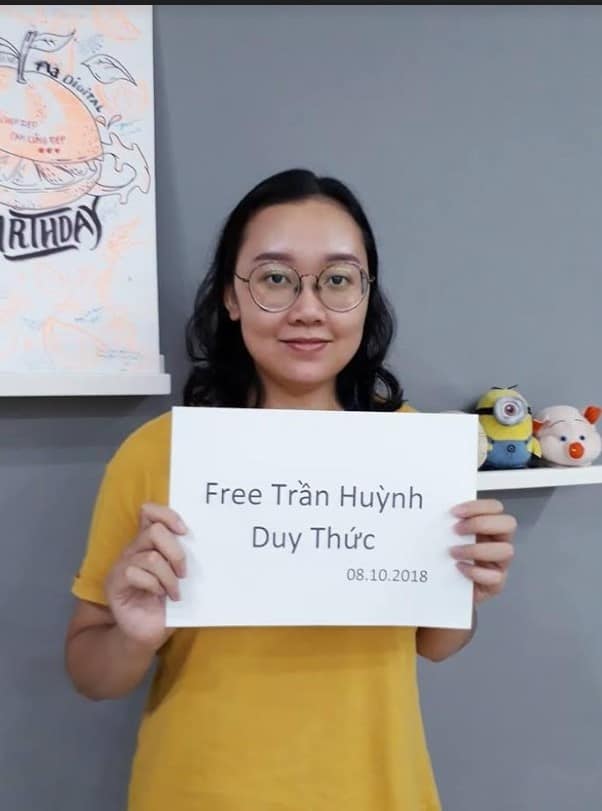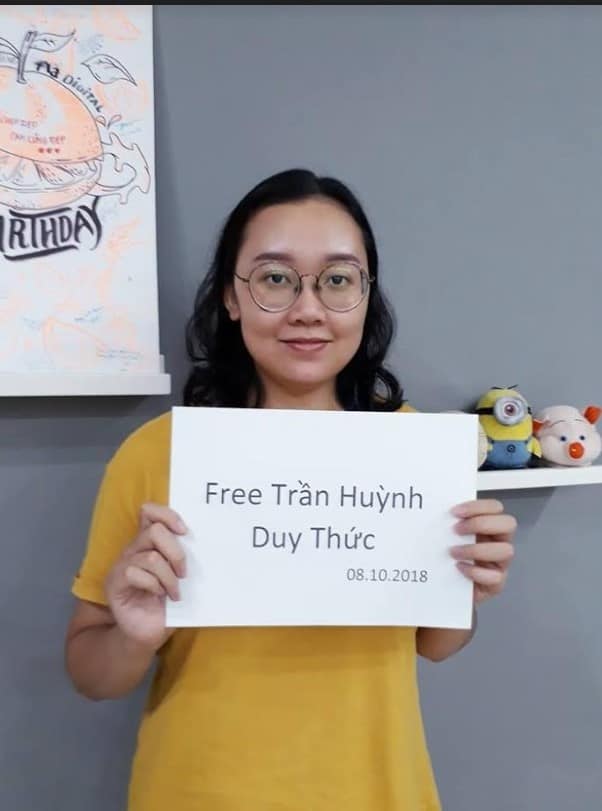 Tran Huynh Duy Thuc's daughter, Tran Le Bao Tram
Thuc's daughter wrote an open letter to the international community in light of the possible attempted poisoning against Thuc in prison on November 20 and overall worsened prison conditions. Thuc is one of Vietnam's most well-known political prisoners and one of the leaders of the democratic movement. He was arrested in 2009 and later sentenced to 16 years in prison. This week, British Member of European Parliament Julie Ward sent a letter to Vietnam's President calling on the country to release Thuc from prison — and without the condition of exile. Thuc was said to look healthy during the family's visit in spite of only eating instant noodles. Prison authorities have begun to provide him boiled water again, but Thuc still refuses to eat food provided by the prison, arguing that there is nothing to ensure his safety. He said to his family that he might be at risk of suffering from "incidents" in prison.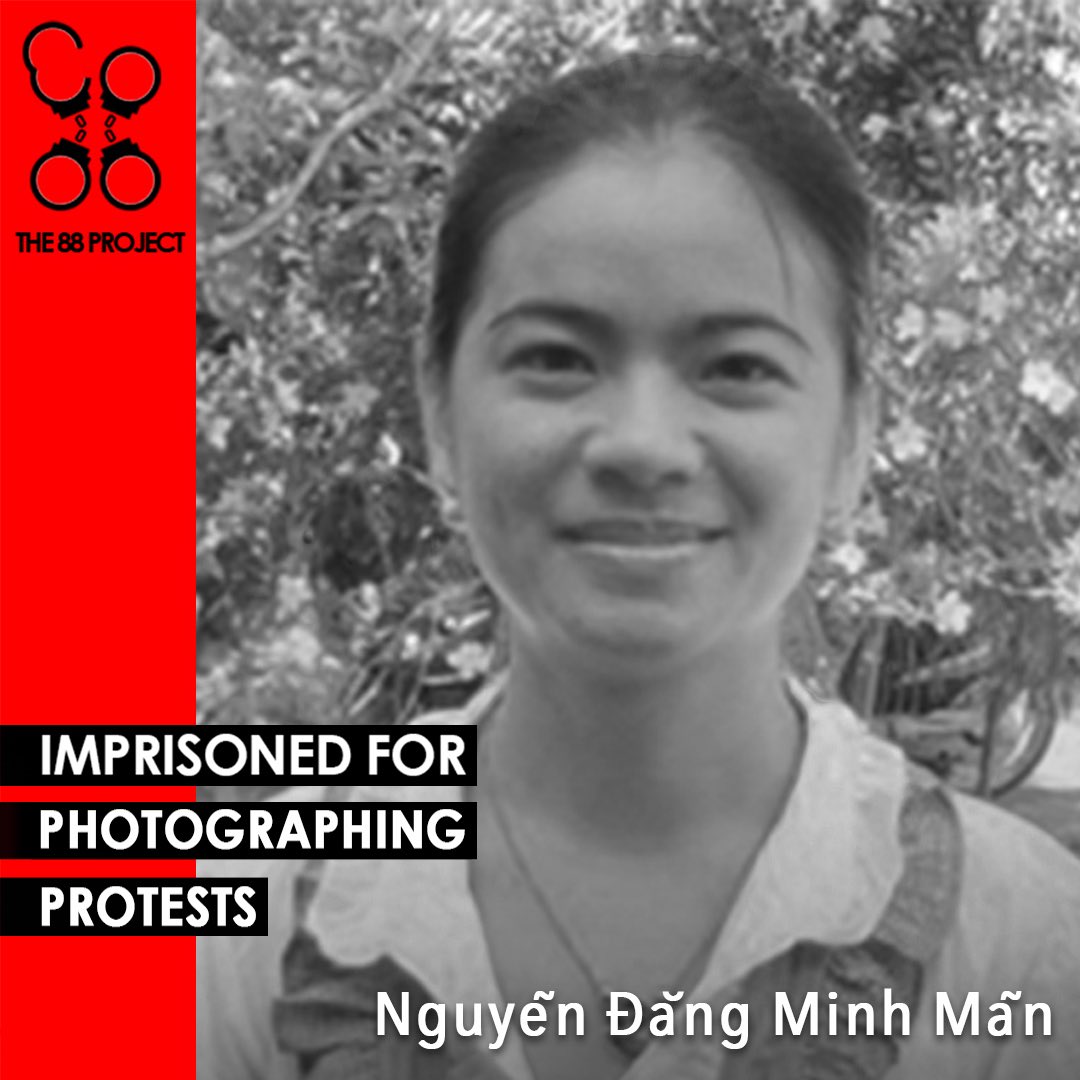 Political prisoner Nguyen Dang Minh Man's mother visited her recently at Detention Center No. 5, Thanh Hoa Province. Man was said to be in good health and spirits. Since Nguyen Ngoc Nhu Quynh reported abroad about Man's case, Man has received more encouragement and concern from people, which have made her happier and more positive. Man, a photographer, was arrested in 2011 in a crackdown on Catholic youth activists. She was sentenced to eight years in prison and has endured solitary confinement and engaged in hunger strikes.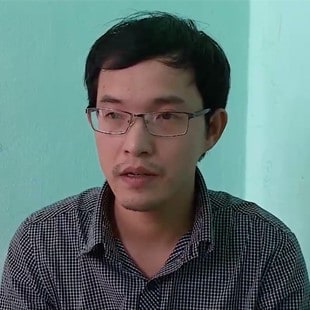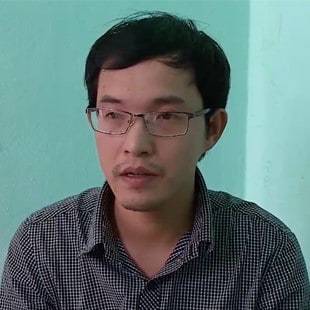 Political prisoner Nguyen Danh Dung has now been detained for two years without trial. He was accused of "abusing democratic freedoms to infringe upon the interests of the state," under Article 258 of the 1999 Penal Code, for his online postings deemed to be critical of the state. Dung, an engineer, was arrested on December 16, 2016 in Thanh Hoa Province.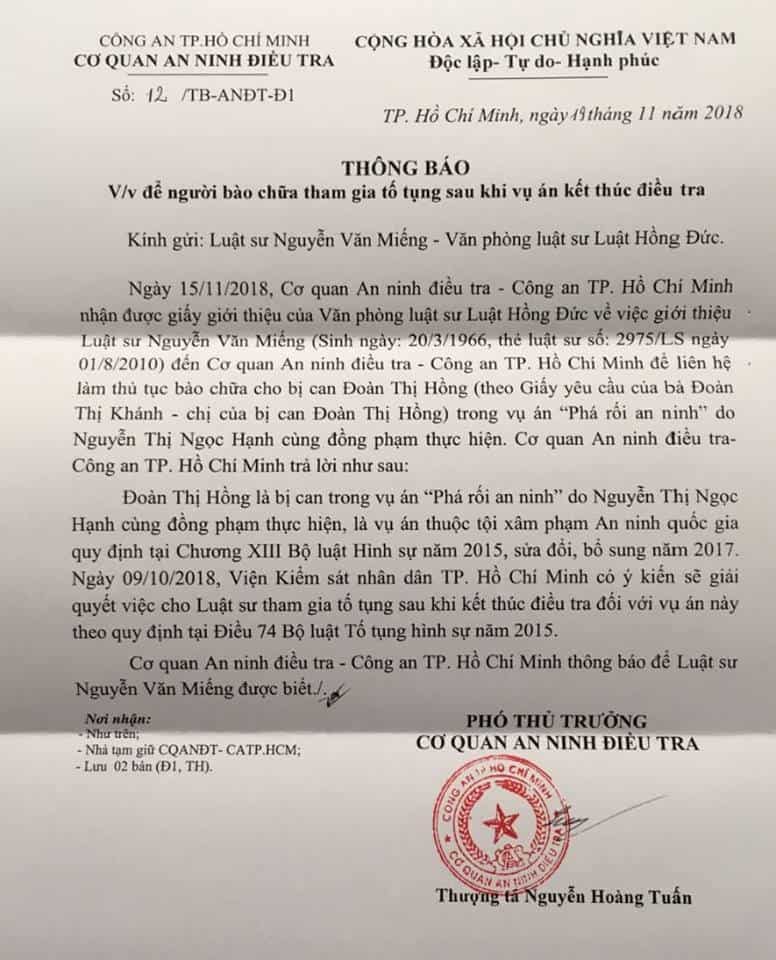 Letter on Doan Thi Hong's defense counsel, Source: Facebook Thanh Thanh Phan
Police finally released an official document on Doan Thi Hong's detention, which her sister, Doan Thi Khanh, had requested many times. This official document was sent to lawyer Nguyen Van Mieng and said that the People's Procuracy of Ho Chi Minh City had accepted Mieng's request to be Hong's defense counsel. Hong, a member of the Hien Phap group, which aims to educate people about their constitutional rights, was detained in early September.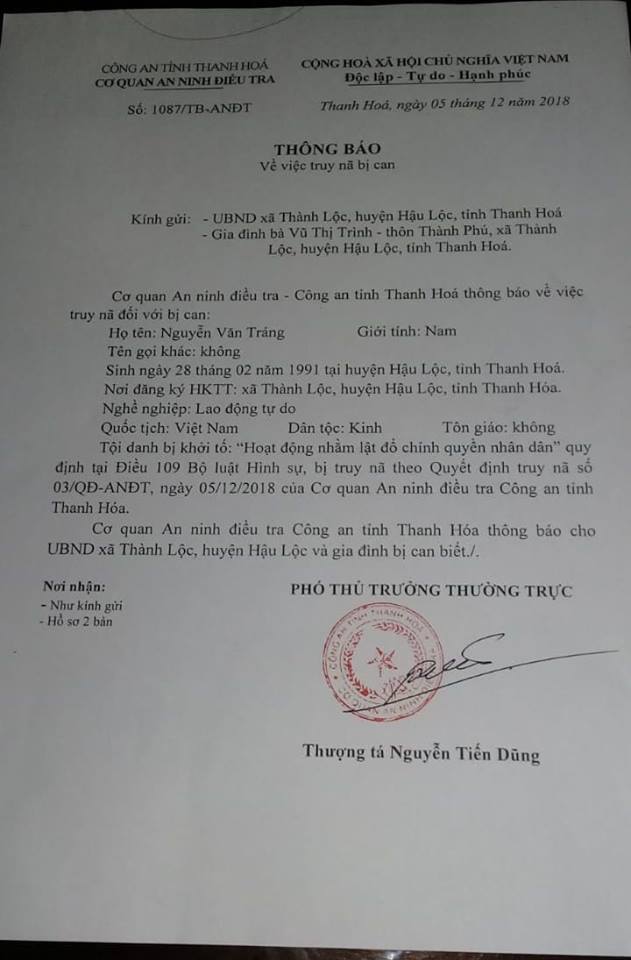 Nguyen Van Trang's wanted notice, Source: Trang Nguyen
On December 10, security forces of Thanh Hoa Province read a wanted notice, dated December 5, to Nguyen Van Trang's family members and friends. Trang was prosecuted under the charge of "conducting activities aimed at overthrowing the people's administration," Article 109 of the 2015 Penal Code. Trang is a student at Hong Duc University and also a member of the Brotherhood for Democracy. He is wanted for his posts on Facebook, which have been critical of the government; his whereabouts are currently unknown. Le Van Thuong, also a member of the Brotherhood for Democracy, is being sought by police under Article 109 as well and is also currently in hiding.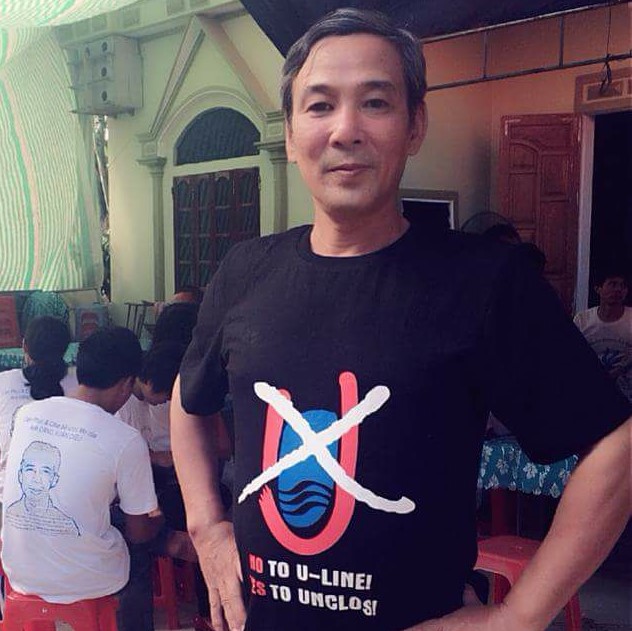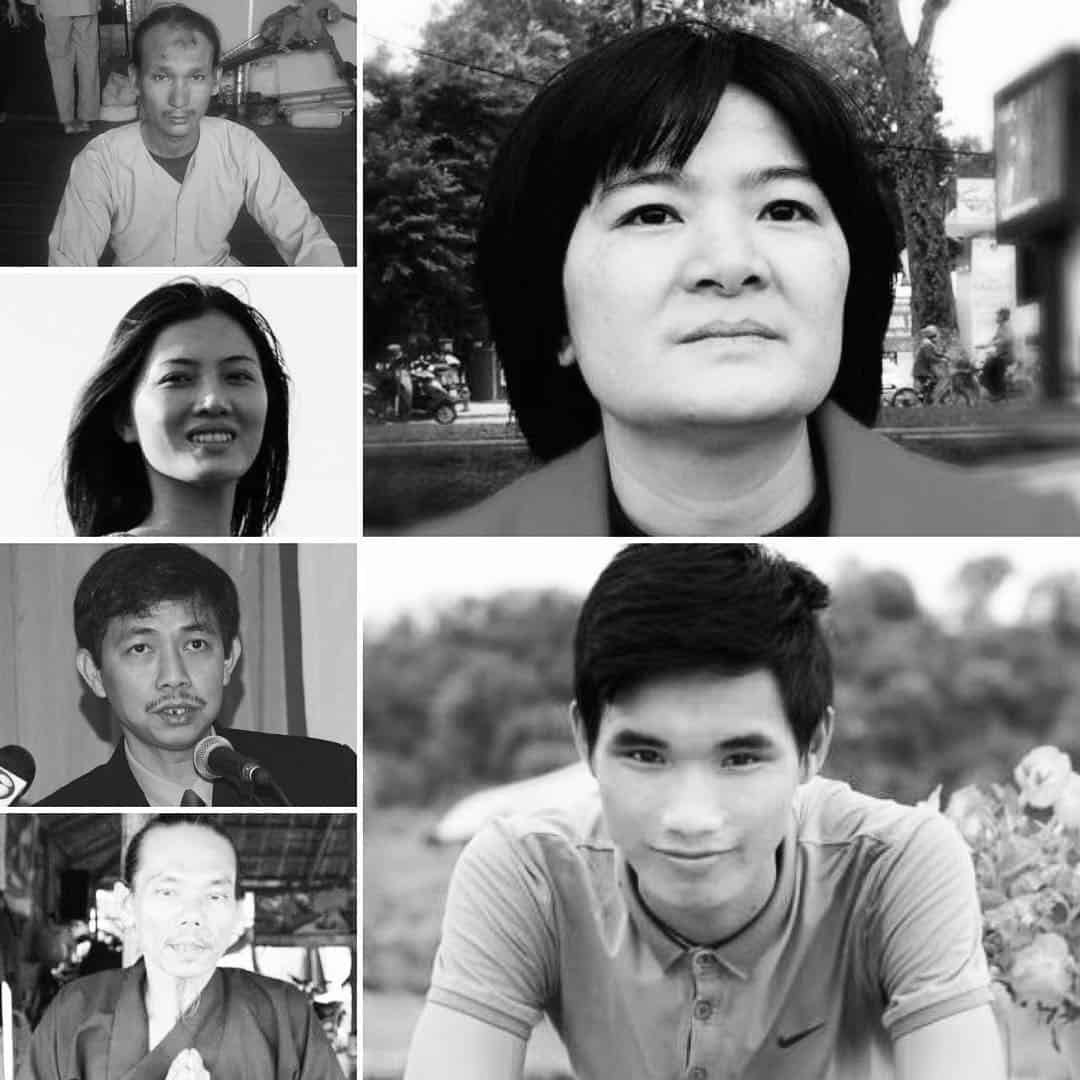 Above, left: Le Dinh Luong, right, clockwise from top: Nguyen Hoang Nam, Tran Thi Nga, Nguyen Van Hoa, Bui Van Trung. Tran Huynh Duy Thuc, Huynh Thuc Vy
December 10 marked 70 years since the UN adopted the Universal Declaration of Human Rights. Ironically, December 10 was also political prisoner Le Dinh Luong's birthday. The veteran and activist was sentenced to 20 years in prison in August. He had written on the Formosa environmental disaster and advocated for multi-party democracy. For these activities, he was slammed with one of the longest sentences ever given to a political prisoner in Vietnam. After the trial, news surfaced that journalist Nguyen Van Hoa was beaten and forced into giving testimony used against Luong in court. There was also a report that imprisoned founder of the Vietnam Republic Party, Nguyen Viet Dung, was coerced into giving false testimony as well, which he also later recanted, separately from Hoa. Despite this, Luong was convicted, and his sentence was later upheld on appeal. Vietnam joined the UN and signed the declaration in 1979, yet Luong and almost 200 others are imprisoned for peacefully expressing their beliefs. A few of these brave people are pictured above.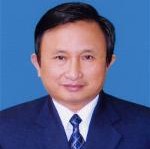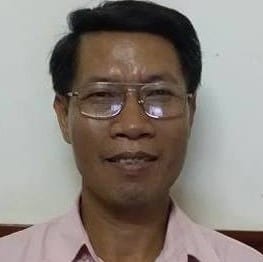 This week, we also remember 
Tran Anh Kim
 (left) and 
Le Thanh Tung
 (right), who were sentenced to 13 and 12 years in prison, respectively, on December 16, 2016. Kim has long been a supporter of democracy and a critic of perceived Communist Party corruption. Tung has worked as a freelance journalist. Both are veterans who had been arrested previously for their activism. At the time of the second arrests, the two were planning to establish a pro-democracy organization called the "National Force to Launch the Democracy Flag." Kim was hospitalized for 20 days in prison earlier this year, and his family fears for his ability to finish out his grueling sentence.
Activists at Risk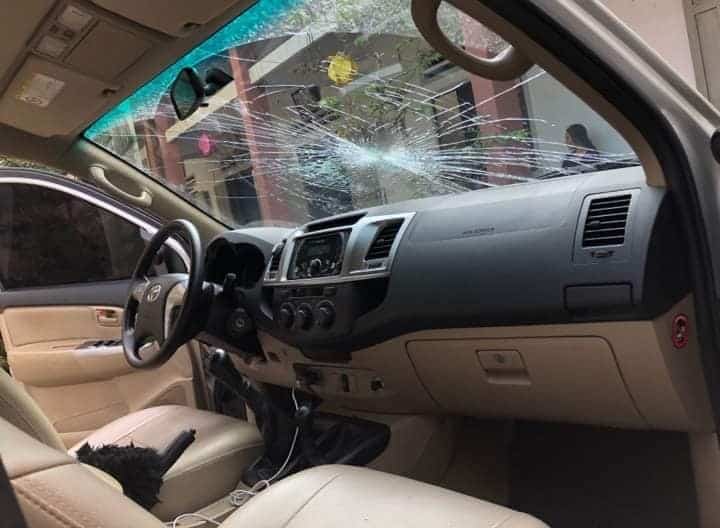 On December 7, activists in Ho Chi Minh City and Vung Tau drove cars to visit families of 15 protesters who were sentenced because of their participation in the demonstrations against two bills on Special Economic Zones and Cybersecurity on June 10, 2018. When the Vung Tau activists were at Tam Hiep, Bien Hoa City, Dong Nai Province, the police of Dong Nai attacked the car by throwing stones, breaking the car windows, and injuring the activists.
Truong Dac Tu, an official in Vietnam's Education and Training Office for the College of Industry and Trade, took a photo in support of Huynh Thuc Vy, an activist who was recently sentenced to prison for defacing the Vietnamese flag. The Director of Police in Dak Lak Province, Vu Hong Van, assigned his force to work with Tu and put pressure on the college. Tu was later fired from his job.
On December 4, Le Khanh went to No. 4, Phan Dang Luu street to send her husband, Tran Thanh Phuong, some supplies because she had not been allowed to meet with him since his September 1 arrest. Upon arrival, police summoned her to work in a room right away. She asked to see an official document for this summons, however, they argued that it was a "direct summon," which does not need an order. Police admitted that they previously confiscated her daughter's phone for investigation, despite promising to give it back the next day. Police also said that they sent an official announcement on Phuong's arrest but did not clarify when and how they sent it, because Khanh did not receive it. At the end of the working session, police asked Khanh to bring the couple's 13-year-old daughter for a working session. Phuong was arrested in Ho Chi Minh City on September 1. In October and December, police had also tried to summon his daughter for questioning about her father's activities.
On December 11, the police of Phu Rieng District, Binh Phuoc Province sent an invitation to Nguyen Dang Phuong, to work on his "contents on Facebook." On his Facebook account, Nguyễn Đăng Phương, Phuong usually shared information and his views on social issues, which could be the reason for this action.
International Advocacy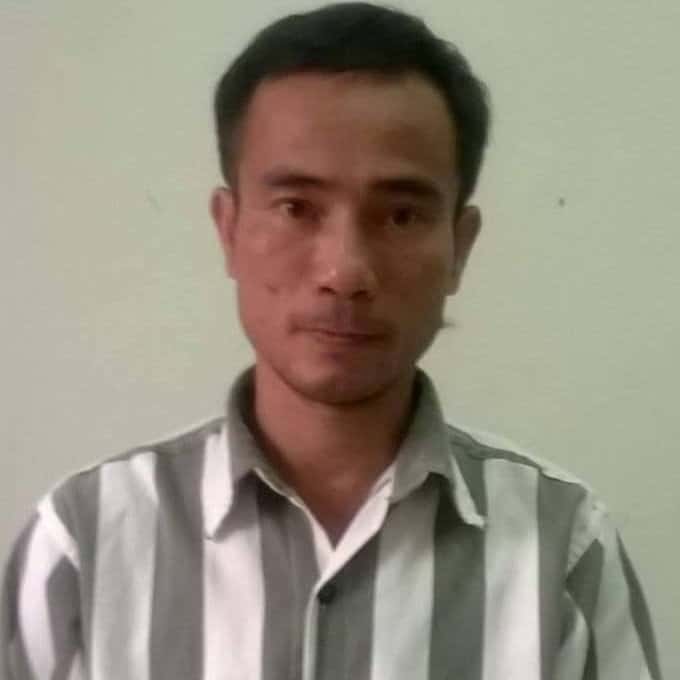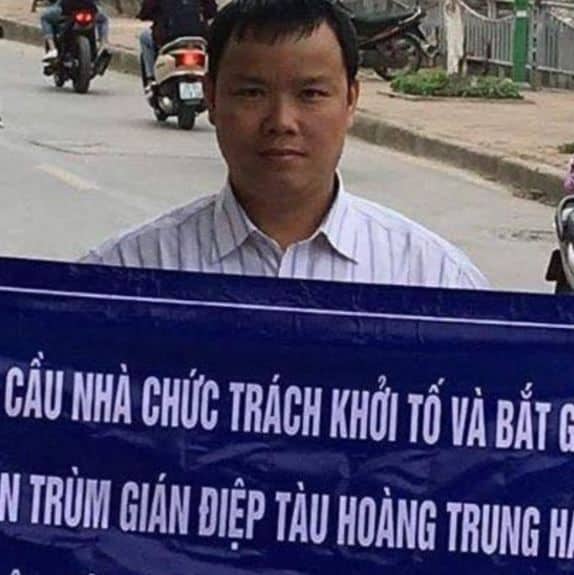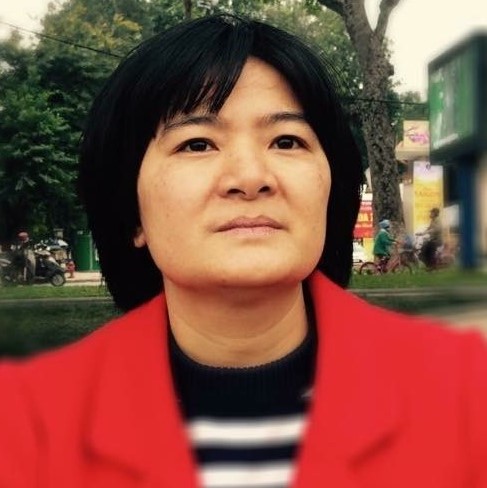 From left to right: Ho Duc Hoa, Le Anh Hung, Tran Thi Nga
The 
latest report from the Committee to Protect Journalists
 announced that 251 journalists are currently imprisoned worldwide. 
Eleven of those are in Vietnam
, making it the sixth worse jailer of journalists globally. Those imprisoned are: 
Bui Hieu Vo
, 
Do Cong Duong
, 
Ho Duc Hoa
, 
Ho Van Hai
, 
Huynh Thuc Vy
, 
Le Anh Hung
, 
Nguyen Huu Vinh
 (Anh Ba Sam), 
Nguyen Van Hoa
, 
Phan Kim Khanh
, 
Tran Huynh Duy Thuc
, and 
Tran Thi Nga
. Two of them are women; one wrote for Voice of America, another for Radio Free Asia; and one, Le Anh Hung, still awaits trial in pre-trial detention. They are serving a collective 76 years and 3 months in prison.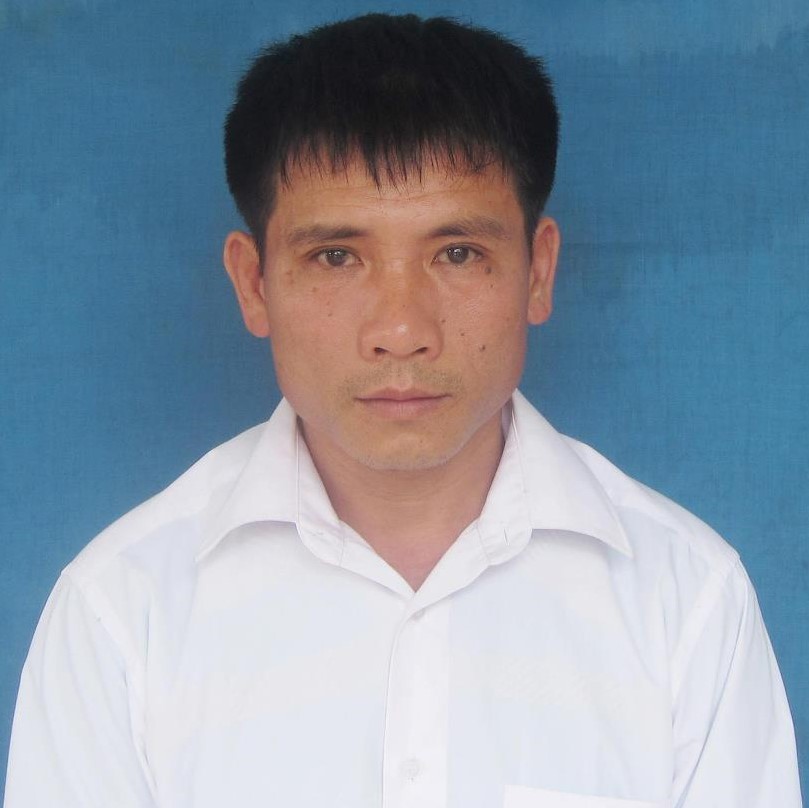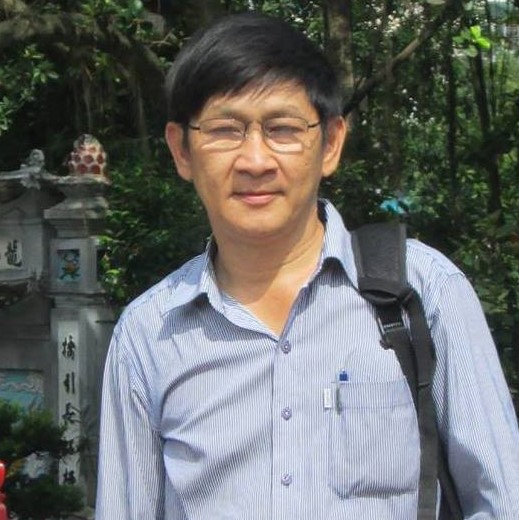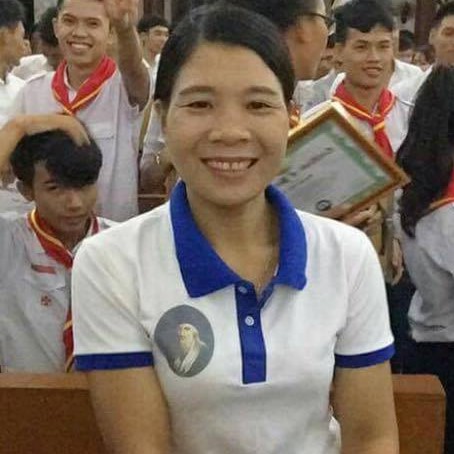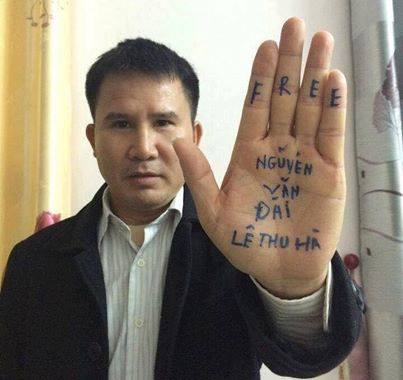 From left, clockwise: Nguyen Trung Ton, Truong Minh Duc, Pham Van Troi, and Tran Thi Xuan
Nguyen Thi Lanh, 
Nguyen Trung Ton
's wife, and other relatives of imprisoned activists 
met with US Embassy representatives
 in Hanoi this week to raise concerns about the health and treatment of Ton, and fellow imprisoned Brotherhood for Democracy members 
Truong Minh Duc
, 
Tran Thi Xuan
, and 
Pham Van Troi
, in prison. At Gia Trung Detention Center, Ton has been 
isolated and forced to review prison rules
. The center has forced him every day to write letters accepting the charges against him, but he maintains his innocence and refuses to write the letters. He is also 
still suffering from an injured leg
 from when security agents kidnapped and tortured him in February 2017, as well as other ailments. Xuan has also had health problems while imprisoned.
NEWS & ANALYSIS
Google seen 'taking steps' to open Vietnam office in line with new law hit for targeting dissent: "It will also require firms like Google and Facebook to remove 'toxic content' and hand over user data when requested by the government — clauses activists say are designed to scrub out online criticism. Internet companies have largely been silent on the incoming law — criticized by the U.S., the EU and the U.N. — though Google's vice president for global affairs reportedly said his company was taking steps to open a local office, according to a report on Vietnam's government website on Tuesday. 'Google is currently looking at steps to open representative office in Vietnam,' the report said after Google's Kent Walker met with deputy prime minister Vuong Dinh Hue. The requirement in the cybersecurity law to open offices in Vietnam and host servers has been among the bill's most controversial articles."
Facebook accused of silencing critical Vietnamese bloggers: "The media campaigners Reporters Without Borders (RSF) said Vietnamese bloggers living in exile were being censored because of the misuse of a safety feature on Facebook. RSF said the social network deleted posts and blocked accounts because of alleged violations of community standards. 'Our research shows that the Vietnamese government is apparently abusing digital space to suppress critical voices abroad as well,' said RSF managing director Christian Mihr. 'Those responsible must stop these attacks and respect the freedom of the press.' Bui Thanh Hieu, a Vietnamese blogger granted political asylum in Germany, was one of those concerned, according to RSF. He writes about social ills in his home country and his Facebook-distributed writings are hugely popular in Vietnam, but he has been repeatedly banned since January."
TAKE ACTION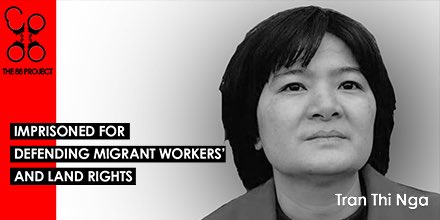 Take action with Action by Christians for the Abolition of Torture (ACAT)-France for Vietnamese human rights activists by signing their petition demanding the French President raise human rights with the Vietnamese government, and call for the release of activists Nguyen Trung Ton, Le Dinh Luong, and Tran Thi Nga. Sign the petition, here (available in English, Vietnamese, and French)!
© 2018 The 88 Project
https://the88project.org/wp-content/uploads/2018/12/Nguyen-Danh-Dung_square.jpg
310
310
kayleedolen
https://the88project.org/wp-content/uploads/2019/01/88project.png
kayleedolen
2018-12-17 08:46:59
2019-04-30 07:51:58
Vietnam Free Expression Newsletter No. 29/2018 – Week of December 10-16