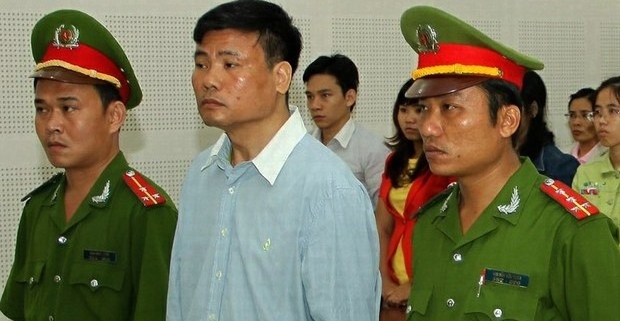 Vietnam Free Expression Newsletter No. 6/2019 – Week of February 4-10
Featured Image: Former political prisoner, Truong Duy Nhat, currently missing, at his 2014 trial. Source: AFP Photo/Vietnam News Agency
Greetings from The 88 Project! We are bringing you news, analysis, and actions regarding human rights and civil society in Vietnam during the week of February 4-10. Activist Chau Van Kham's wife published an open letter this week officially confirming his arrest in Vietnam after he traveled there for a "fact-finding" mission. Michael Nguyen's wife went to Washington DC to lobby for his release from prison after Nguyen, a US citizen, was detained eight months ago while on a trip to visit family in Vietnam. This week, we remember the trials of environmental and labor rights activist Hoang Duc Binh, Binh's driver Nguyen Nam Phong, and six Hoa Hao Buddhists, on their one-year anniversaries, as well as the arrest of Nguyen Van Truong. Truong posted content online that was critical of the state; he remains in incommunicado detention a year after his arrest. Meanwhile, blogger and former political prisoner Truong Duy Nhat is still missing over two weeks after he was last seen in Thailand, and some now fear that he has been abducted by Vietnamese agents. Vietnam once again has been classified as "Not Free" by Freedom House in its annual report, "Freedom in the World." And in news and analysis, read about the preservation of the ethnic minority Hmong culture in Vietnam, as well as commentary on labor rights in Vietnam and on the complicated line in Asia between filtering out fake news and restricting free speech. In case you missed it, five people have been arrested in Vietnam for activism in less than one month; two other activists are currently missing. If you'd like to support these or other activists at risk and political prisoners, please consider donating to the Conscience Fund, run by Dr. Nguyen Quang A.
Please subscribe to the newsletter!
HUMAN RIGHTS & CIVIL SOCIETY
Prisoners of Conscience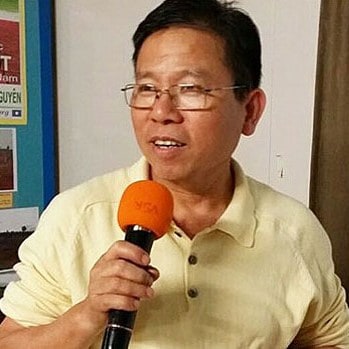 Chau Van Kham
's wife wrote an 
open letter
 published on February 4, 2019, in which she confirmed that her husband was arrested on January 13, 2019, and is currently under investigation for "violating Vietnamese law." The Australian Embassy has been informed of his arrest, but the exact charges against him are still unknown. Kham, an Australian citizen and member of Viet Tan, and 
Nguyen Van Vien
, a 
member of the Brotherhood for Democracy
, were both arrested in Ho Chi Minh City. According to a 
press release
 from the Brotherhood for Democracy, police arrested Vien when he was on the way to pick up Kham, who was in Vietnam for a "fact-finding" mission after crossing the land border with Cambodia.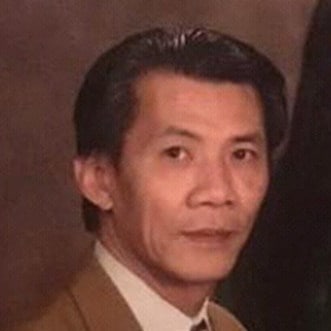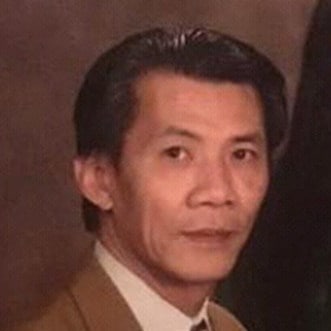 Detained US citizen 
Michael Nguyen
's wife, 
Helen Nguyen, attended the US's State of the Union
 address this week, invited by Rep. Katie Porter of California. She was also able to meet with House Speaker Nancy Pelosi and Rep. Eliot Engel of New York and is optimistic that her advocacy for her husband's freedom will travel with US President Trump when he visits Vietnam later this month. Michael Nguyen, a US citizen of Vietnamese descent, has been detained in Vietnam since July 2018, while he was on a trip to visit family. He is still being 
held without formal charges
, but he is under investigation for subversion under Article 109 of Vietnam's 2015 Criminal Code. Ms. Nguyen reported that contact with her husband has been severely restricted, with a US consular official only allowed to visit him for short periods once every month. Neither the family, nor lawyers, have been permitted access. Per the most recent consular visit on January 30, Mr. Nguyen is doing well overall in prison, with only minor health issues. His family maintains he has not participated in any activism activities and Mrs. Nguyen said that he had visited Vietnam without issues for many years prior to his arrest.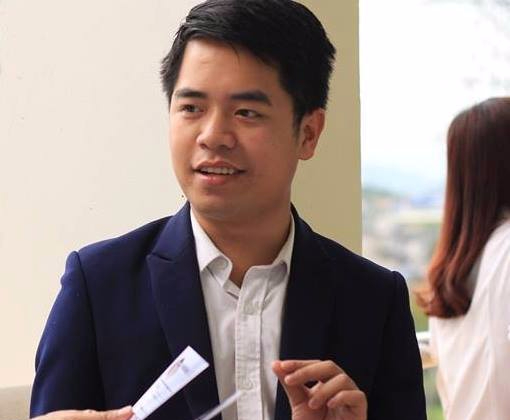 Phan Kim Khanh
's family and fellow activists visited him in prison on February 10, and reported that he is in good health and spirits. Khanh is still trying to appeal his sentence but the People's Court of Thai Nguyen province has not taken his appeal petition. Phan Kim Khanh was arrested on March 21, 2017 under Article 88 for "propaganda against the Socialist state." On October 25, 2017, Khanh was 
convicted in a four-hour trial of violating Article 88 and sentenced
 to six years in prison and four years of house arrest.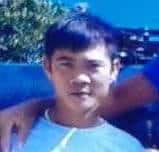 This week, we remember 
Hoang Duc Binh
 (left) and 
Nguyen Nam Phong
 (right), who were 
sentenced 
to 14 and two years in prison, respectively, by a court in Nghe An Province on February 6, 2018. Binh is the Vice President of the Viet Labour Movement, a blogger, and an activist who helped fishermen affected by the 2016 Formosa environmental disaster. He has been in poor health in prison. Nguyen Nam Phong was driving Binh and a priest in May 2017 when authorities stopped their car to arrest Binh; Phong refused to open the car door. While in prison, Phong has been beaten harshly by officers there.
On February 1, 2019, nine Members of the European Parliament sent 
a letter
 to Vietnam to call for Hoang Duc Binh's unconditional release and remind the Vietnamese authorities of their human rights obligations, as trade negotiations between the EU and Vietnam continue. The MEPs also highlighted "the importance for Hoang Duc Binh to be allowed to remain inside his home country, Vietnam, and not forced into exile as a precondition for his release."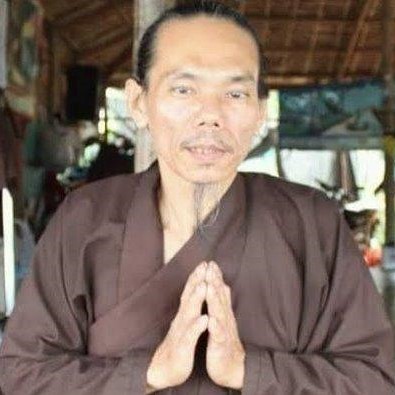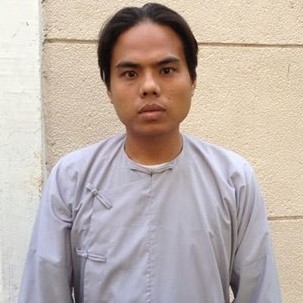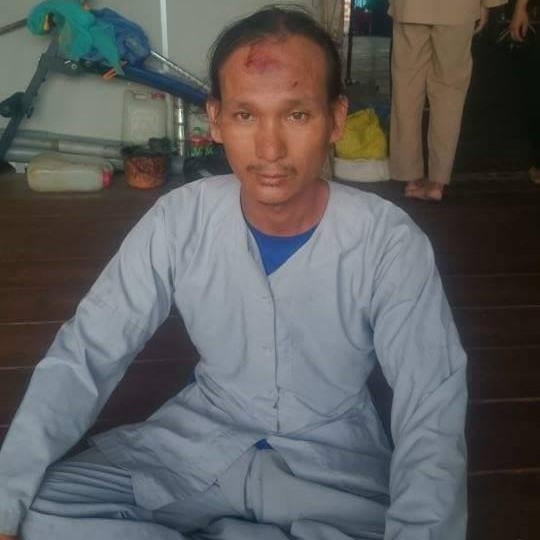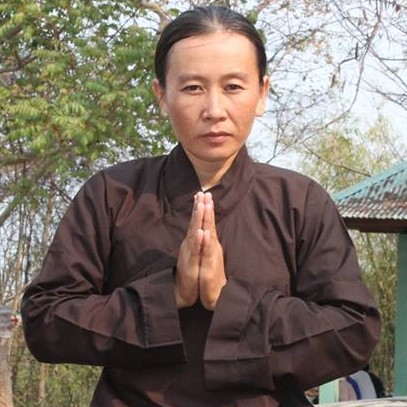 From top, clockwise: Bui Van Trung, Bui Van Tham, Nguyen Hoang Nam, Bui Thi Bich Tuyen, and Le Thi Hong Hanh
We also remember six Hoa Hao Buddhists — 
Bui Van Trung
, 
Bui Van Tham
, 
Nguyen Hoang Nam
, 
Le Thi Hong Hanh
, 
Bui Thi Bich Tuyen
, and Le Thi Hen (not pictured) — who were 
tried
 in An Giang Province on February 9, 2018. Bui Van Tham was charged under Article 257 of the 1999 Criminal Code ("resisting persons in the performance of their official duties") and Article 245 ("causing public disorder"), while the other five were charged under Article 245. Trung and Tham were sentenced to six years in prison; Nam was sentenced to four; Hanh and Tuyen were sentenced to three; and Hen was given a two-year suspended sentence. While authorities charged the six for a causing a traffic jam, many believe this is actually a case of religious repression against the disciples who had gathered for the commemoration of the death of Bui Van Trung's mother.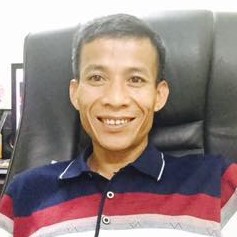 On February 9, 2018, 
Nguyen Van Truong
 was arrested in Thai Nguyen Province under Article 331 of the 2015 Criminal Code ("abusing democratic freedoms") for his online postings about police corruption. He still awaits trial in incommunicado detention a year after his initial arrest.
Activists at Risk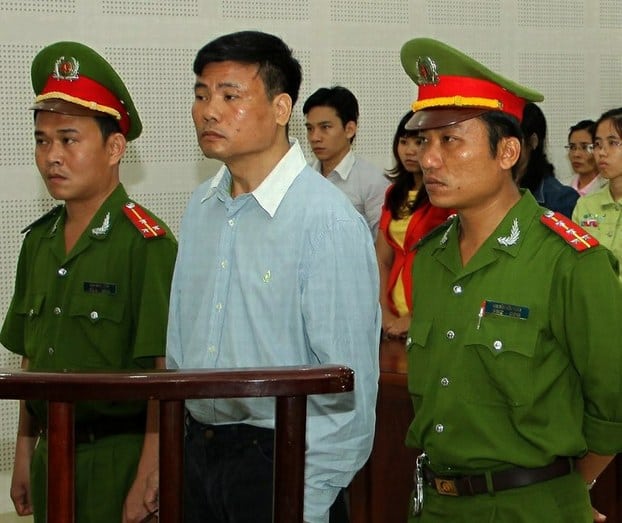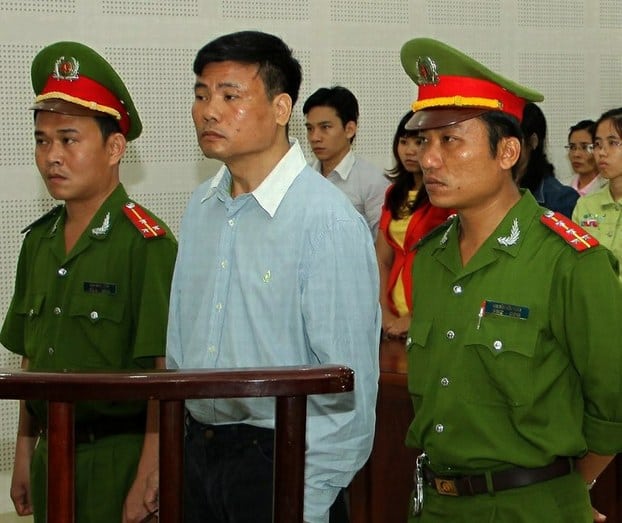 Truong Duy Nhat at his 2014 trial. Source: AFP Photo/Vietnam News Agency
Former political prisoner and Radio Free Asia blogger Truong Duy Nhat has been 
missing since January 26
, a day after he attempted to claim asylum status in Thailand after fleeing Vietnam in the weeks prior. Some sources say he was 
abducted from a popular mall
 in Bangkok. Nhat was arrested in 2013 in Vietnam and later sentenced to two years in prison for his blog, "Another Point of View," which contained content critical of the government.
Nhat allegedly left Vietnam for Thailand after he found out that he
 faced risk of re-arrest
. Some say Nhat potentially had 
information that could be damaging
 to the Vietnamese Prime Minister and now fear that Nhat was abducted by Vietnamese agents. Thai officials say they do not have a record of Nhat's entry into the country but are now investigating his disappearance. The 
US supports
 the investigation. Both 
Reporters Without Borders
 and the 
Committee to Protect Journalists
 have called for immediate investigation into Nhat's disappearance.
International Advocacy
Vietnam has been classified as "Not Free" in Freedom House's 
Freedom in the World 2019
 report, which measures civic and political freedoms. Vietnam is one of 58 global countries and territories given the designation. Vietnam's 
aggregate score
 is 20/100 (with 100 being the most free), with a sub-score of 7/7 for political rights and 5/7 for civil liberties (with 7 being the least free).
NEWS & ANALYSIS
The battle for Hmong heritage in Vietnam: "Bao had been living in Hanoi, but on return to the family home, he discovered local authorities had taken ownership of the palace and rejected his claim to it because he could not provide deeds. He branded the request 'absurd' and said official documents did not exist when the property was built but his family's connection to it was set out in history books about the local area and even in pictures of it displayed in the museum. Many Hmong fear the government is simply commandeering their culture to boost tourism dollars. For Bao, his battle for repossession goes beyond the personal."
Between fake news and press freedom: "ASEAN governments for the most part, have continued prioritising concerns about the spread of false news as opposed to the freedom of the press. In fact, false and misleading news was among the chief topics at the 14th meeting of the ASEAN Ministers Responsible for Information (AMRI) in May last year. The ministers issued a declaration on a framework to minimise the harmful effects of fake news and agreed that member-countries should work together to improve digital literacy, encourage relevant agencies to develop guidelines for responding to fake news, and to share best practices."
Vietnam: When Workers' Rights Face Resistance From A Socialist Government: "On the ground, the Vietnamese government is proposing a roadmap that could take almost five years to get all three ILO conventions ratified. It is not fast enough for the EU's MEPs, and as of right now, these ILO conventions continue to be part of the obstacles to move the EV-FTA forward. Vietnam maintains that its current Labor Code and legal framework would protect the rights of workers in the country while waiting for the Draft of the amended Labor Code to be reviewed and passed by its Congress later in 2019, paving the way for the ratification of the ILO conventions to take place between now and 2023."
IN CASE YOU MISSED IT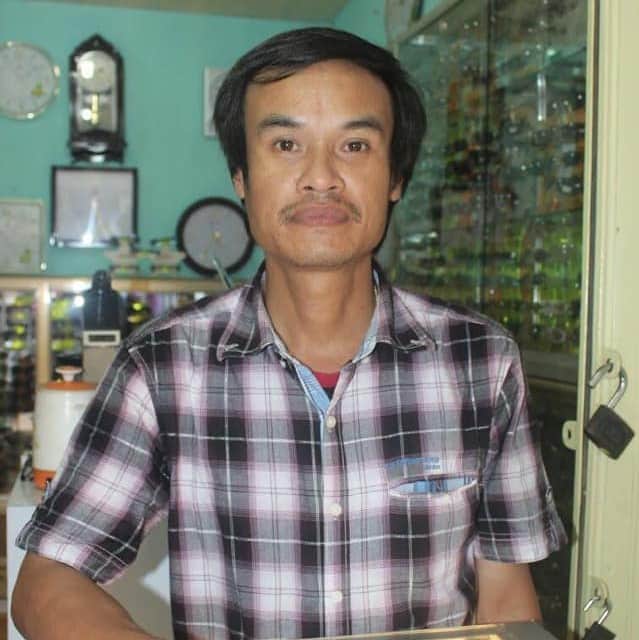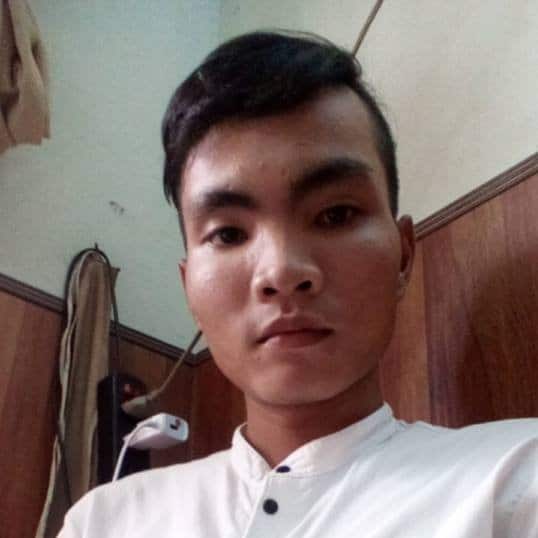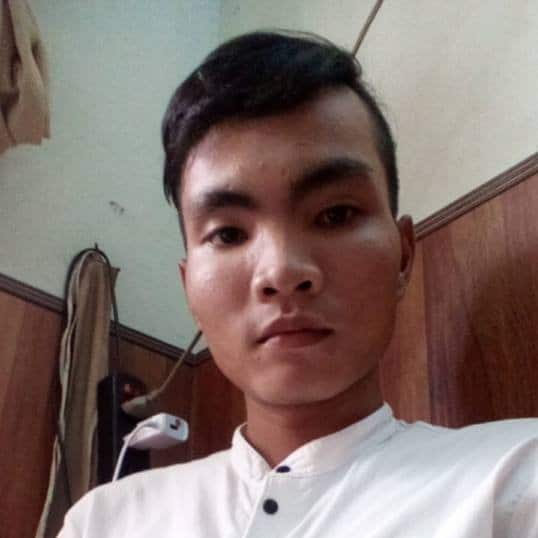 Nguyen Van Vien, Source: Brotherhood for Democracy (left). Tran Van Quyen, Source: Facebook Nguyen Van Mieng (right)
While many of us have been celebrating Tet, there is a dark reality about freedom of expression in Vietnam. In just the past four weeks, seven people have been arrested or have disappeared:
— Chau Van Kham (m), Australian activist and member of overseas democracy group Viet Tan, arrested January 13
— Nguyen Van Vien (m), environmental activist and member of the Brotherhood for Democracy, arrested January 13
— Tran Van Quyen (m), allegedly arrested for connection to Viet Tan, arrested January 23
— Huynh Minh Tam (m), Facebooker, arrested January 26
— Truong Duy Nhat (m), former political prisoner disappeared in Thailand (where he was attempting to seek asylum), missing since January 26
— Dieu Hang (f), Facebooker, missing since January 28
— Duong Thi Lanh (f), Facebooker, arrested January 30
TAKE ACTION
Would you like to help Vietnamese political prisoners and activists arrested and missing in recent weeks? Donate to the Conscience Fund, managed by Mr. Nguyen Quang A and other activists inside Vietnam. The fund was established in May 2017 with the commitment that "no families will be abandoned when their loved ones are being imprisoned because of their struggle for human rights in Vietnam."
© 2019 The 88 Project
https://the88project.org/wp-content/uploads/2019/02/truong-duy-nhat-trial-2017_source-afp-vietnam-news-agency_cropped.jpeg
349
620
kayleedolen
https://the88project.org/wp-content/uploads/2019/01/88project.png
kayleedolen
2019-02-11 08:44:39
2019-04-30 07:46:01
Vietnam Free Expression Newsletter No. 6/2019 – Week of February 4-10