Vietnam Free Expression Newsletter No. 48/2018 – Week of December 3-9
Featured Image: Imprisoned pastor and democracy activist Nguyen Trung Ton
Greetings from The 88 Project! We are bringing you news, analysis, and actions regarding human rights and civil society in Vietnam during the week of December 3-9. There are updates from prison this week on the health and situations of political prisoners Vu Quang Thuan and Nguyen Trung Ton, as well as letters from the daughters of two prominent imprisoned activists — Vuong Van Tha and Tran Huynh Duy Thuc, who both are facing extremely difficult and dangerous conditions behind bars. After many months, there is also news that Le Anh Hung's case has been sent to the Procuracy for prosecution, and two members of the Hien Phap constitutional rights group have potentially been charged with "disrupting security." Another is still detained without charges, and police continue to pester his young daughter into submitting to police questioning. In addition, Facebook user and Brotherhood for Democracy member Nguyen Van Trang received a prosecution order against him this week. Only days after being released from prison following his three-year sentence, Nguyen Huu Quoc Duy gave an interview to Nguyen Ngoc Nhu Quynh (Me Nam) in which he described torture in prison. And several activists were harassed this week: human rights lawyer Dang Dinh Manh and activists visiting families of jailed protesters. In international advocacy, the Vietnam Human Rights Network gave awards to two political prisoners and one activist at risk. And in the news, read about the push from the Communist Party to crack down on dissent at the local level and within intellectual circles. Please take action for Tran Huynh Duy Thuc who was potentially poisoned in prison on November 20. Share his daughter's open letter, calling on Vietnam to improve Thuc's prison conditions and uphold its obligations under international law.
Please subscribe to the newsletter!
HUMAN RIGHTS & CIVIL SOCIETY
Prisoners of Conscience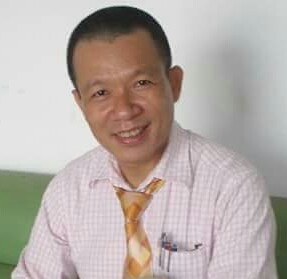 On December 4, Nguyen Trung Quan, 
Vu Quang Thuan
's brother, 
visited him at Nam Ha Detention Center
. Thuan was said to be in good spirits despite suffering from diseases. Quan brought him some medications but detention officials refused to give them to him. The officials said that they required a doctor's prescription and also do not accept any items sent from outside to prisoners in general. Due to this, families are forced to buy everything at a higher cost through the detention center's canteen. December 5 was Thuan's second birthday spent behind bars. He is a leading member of the National Movement to Revive Vietnam, which has the motto "Democracy, Progress, Humanity, Peace." He also discussed politics on YouTube with blogging partner 
Nguyen Van Dien
. For these peaceful activities, Thuan was sentenced to eight years in prison.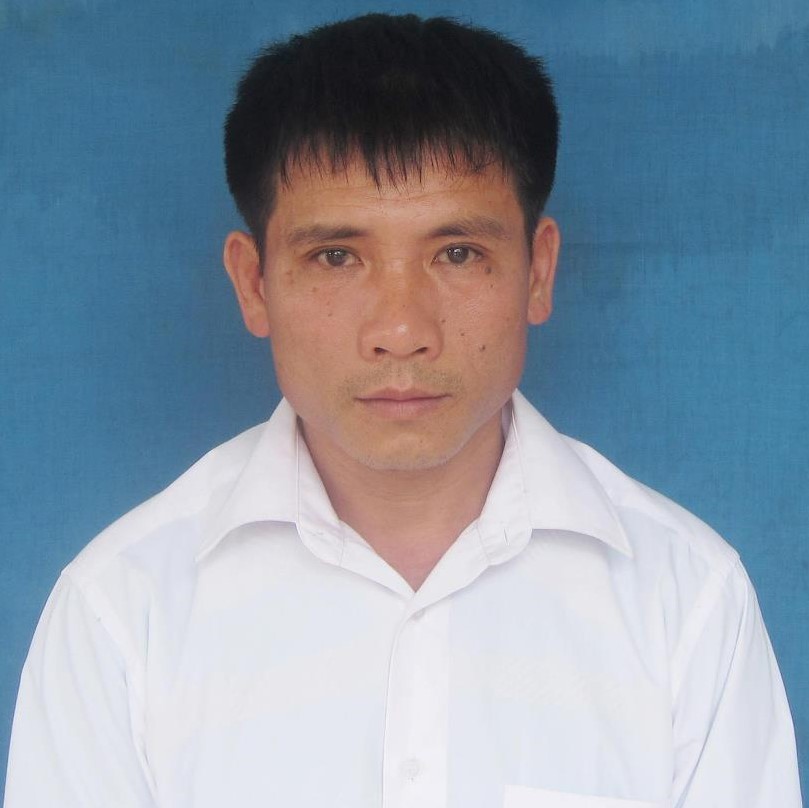 At Gia Trung Detention Center, pastor 
Nguyen Trung Ton
 has been 
isolated and forced to review prison rules
. The center has forced him every day to write letters accepting the charges against him, but he maintains his innocence and refuses to write the letters. Mrs. Lanh, Nguyen Trung Ton's wife, said that the detention center officials explained that his isolation was to prevent other political prisoners from being influenced by Ton. Nguyen Trung Ton is a Protestant pastor and member of the Brotherhood for Democracy, serving a 12-year prison sentence.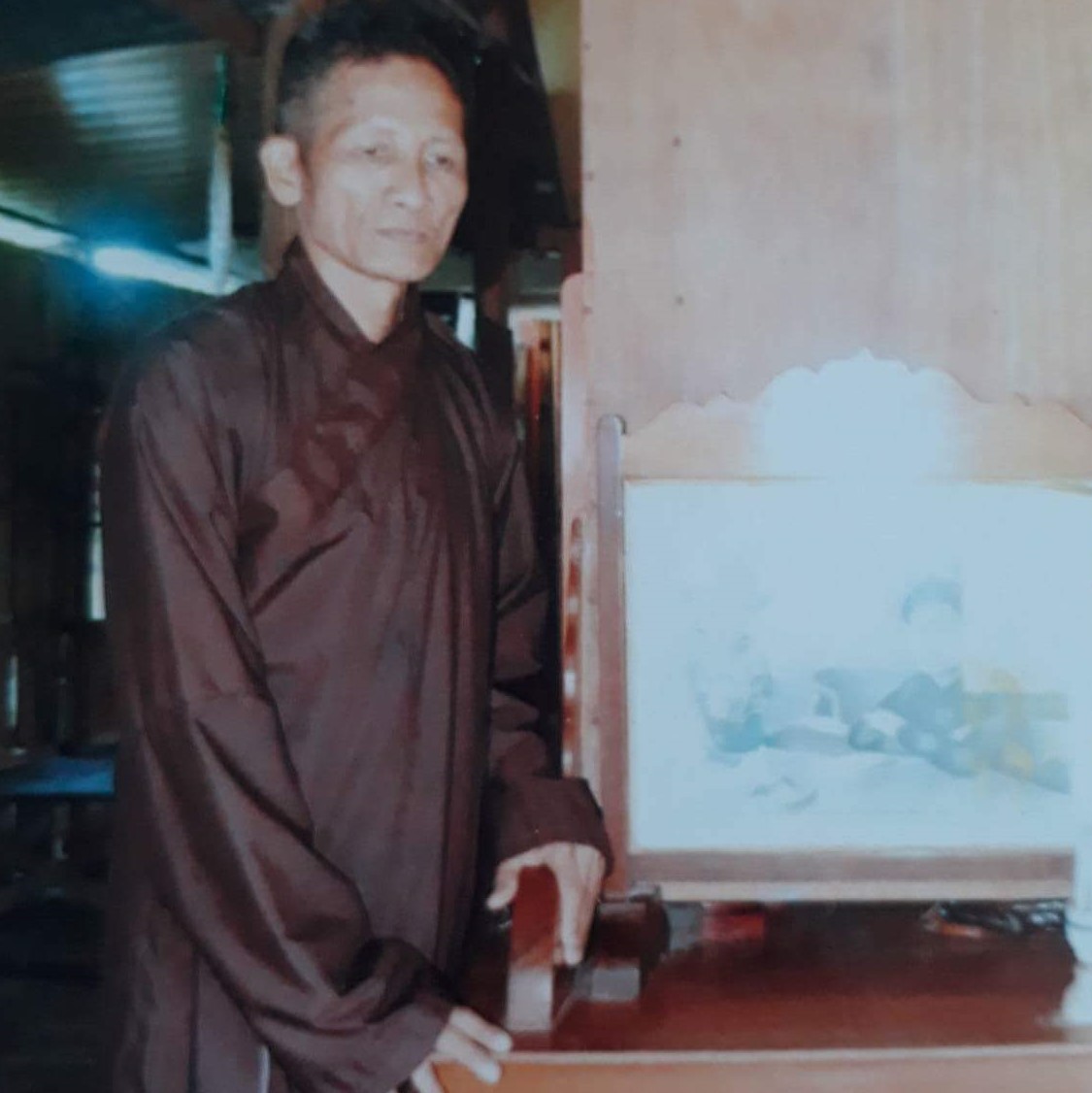 Vuong Ngoc Thao, daughter of 
Vuong Van Tha
, wrote a letter, 
calling for assistance for her father.
 For several months, the food which his family has sent him has been sent back, allegedly due to Tha's refusal to accept it. However, this claim is unreasonable since Tha is a vegetarian and would not be able to eat food from the prison. In addition, the family has been barred from meeting with Tha for more than 11 months. On November 5, his family attempted to visit him, but An Phuoc Detention Center said that "Tha did not want to meet with them." The authorities provided no official document from Tha stating this. Thao and her family are worried about Tha's survival in prison.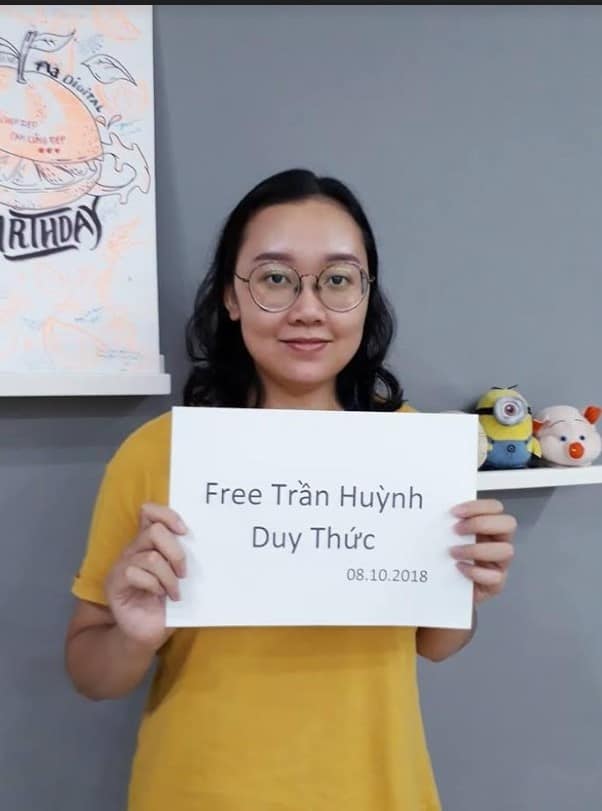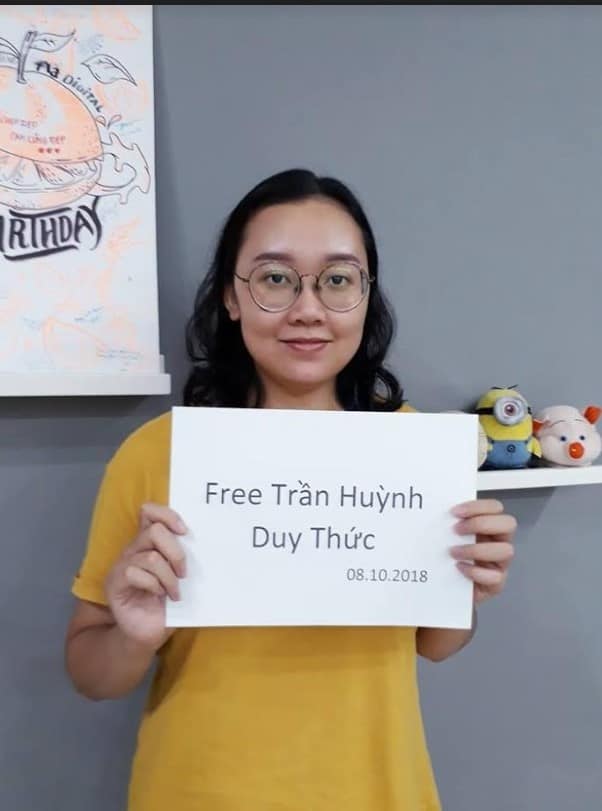 Above: Tran Le Bao Tram, Tran Huynh Duy Thuc's daughter
Tran Huynh Duy Thuc's
 daughter wrote an 
open letter to the international community
 in light of a possible 
attempted poisoning
 against Thuc in prison on November 20 and overall worsened prison conditions. Thuc is one of Vietnam's most well-known political prisoners and one of the leaders of the democratic movement. He was arrested in 2009 and later sentenced to 16 years in prison. In the letter, she writes: "Our family is extremely worried about his health and safety since we believe these new forms of mistreatment are used to coerce my dad to admit guilty in exchange for an early parole. For the past 9 years, my dad steadfastly believes that fighting for freedom of speech is not a crime. My dad has never inflicted violence or threats against the government.  He has announced for many times that he is innocent and will never admit guilty." Please share the letter and urge Vietnam to improve Thuc's immediate conditions and to release him from prison.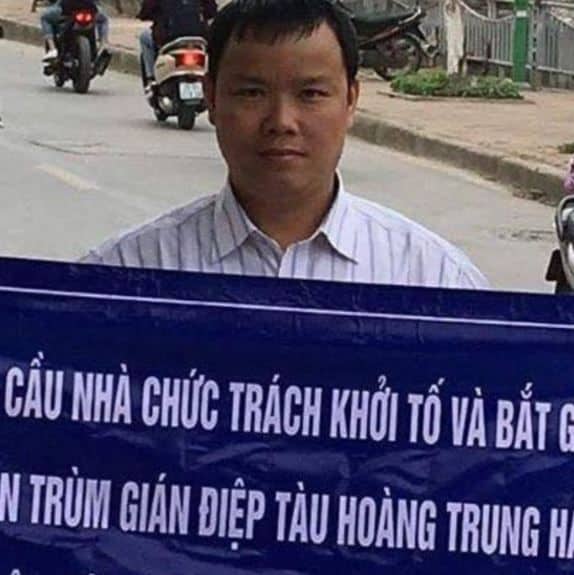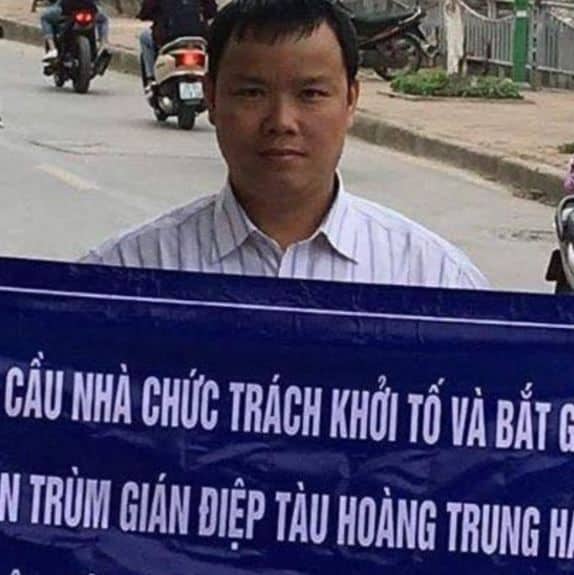 On December 6, Mrs. Niem, 
Le Anh Hung
's mother, went to Detention Center No.2, Thuong Tin District, Ha Noi and reported that 
Hung's case was sent to the Procuracy
. After only one meeting three months ago, she was not allowed to meet with Hung again, even after trying to meet the many requirements imposed by the detention center. The reason for this refusal was that Hung's case was sent to the Procuracy and she allegedly needed to contact that agency in order to be able to meet with him. However, according to the law, which came into effect on January 1, 2018, Hung is legally allowed to meet with family once a month. Hung, a blogger and journalist, was arrested on July 5 in Hanoi and charged with "abusing democratic freedoms" under Article 331 of the 2015 Criminal Code for posting a letter critical of the government and its proposed law on special economic zones.
Activists Doan Thi Hong (Facebook name Xuan Hong) and Nguyen Thi Ngoc Hanh (Facebook name Tran Hoang Lan) may now be charged with "disrupting security" under Article 118 of the 2015  Criminal Code for their involvement in the Hien Phap group, which aims to educate people about their constitutional rights. Detained in early September, neither has been able to meet with family or lawyers. They face up to 15 years in prison under the charge. Tran Thanh Phuong, another member of the group, still remains detained with no formal charges against him. Phuong was arrested in Ho Chi Minh City on September 1. In October, police tried to summon his young daughter for questioning about his activities; even now, police still are trying to interrogate the girl as well as Phuong's wife. Several of Hien Phap's members were arrested in early September as authorities tried to quell plans for public demonstrations.
On December 4, Nguyen Van Trang, Facebook name Trang Nguyen, received a prosecution order. Trang is a student at Hong Duc University and also a member of the Brotherhood for Democracy. Security forces of Thanh Hoa Province came to his house and announced the Procuracy's decision against him.
Activists at Risk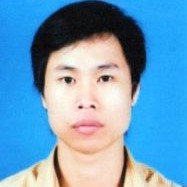 On December 1, 
Nguyen Huu Quoc Duy
 gave an 
interview to Nguyen Ngoc Nhu Quynh
 (Me Nam) about his time in prison. He revealed that he was frequently tortured by detention officials, causing his prolonged anemia. In his first instance trial, he was not allowed to meet with his defense counsel. They also applied different punishments to him when he violated any regulations in prison. His most terrible memory was the period of 20 days, from October 5 to 25, 2016, after he pretended to beat his cellmate to help that cellmate to be transferred to a more comfortable prison section. Prison officials chained his feet close to the wall and only allowed him to wear boxer shorts and eat two spoonfuls of rice and drink a small bottle of water at each meal. When he asked to meet with the detention supervisor to report discrimination against him, they tortured him with pepper spray, causing burns because he did not have a shirt to dry his skin. Duy was released from prison last week after completing his three-year sentence for "propaganda against the state" under Article 88 of the 1999 Criminal Code. He was arrested in November 2015 for online postings that were critical of the Vietnamese government and for calling for the release of his cousin, Nguyen Huu Thien An, from prison.
Lawyer Le Cong Dinh reported on lawyer Dang Dinh Manh's harassment after Huynh Thuc Vy's trial on November 30. After Dang Dinh Manh passed the Buon Ho toll station, traffic police stopped his car and asked for his documents. He did not give them the documents but asked the officers what law he had violated and why he had been stopped. They accused him of driving away after causing an accident. After Manh suggested they check his car's camera, police made a phone call and said that the accident might have happened in the tunnels where the camera would not have observed it. Manh argued that his car has a camera both in front and back. Police again called someone and finally let him go, saying that "they might have misunderstood, so please go" without checking the camera as Manh had suggested. It was not the first time lawyer Manh was harassed after a dissident's trial. In May 2018, right after Manh left the court building, right in the area tightly surveilled by the police, he was coerced into a car and his work laptop was taken away by a group of unknown individuals.
Four activists were monitored by police and later attacked by pro-government thugs while attempting to visit families of some of the protesters imprisoned after the national June demonstrations in Bien Hoa. En route to Dong Nai Province, police stopped the car, and later plainclothes agents followed it and physically injured the passengers by throwing rocks into the car. The activists were forced to turn back and could not meet with the families as planned.
International Advocacy
According to a press release from the Vietnam Human Rights Network, on November 30 they will award three 
Human Rights Awards in 2018
 to the following activists: 
Hoang Duc Binh
, 
Tran Thi Nga
, and 
Pham Doan Trang
. Binh is an environmental activist serving 14 years in prison, Nga is a land and labor rights activist serving nine years, and Trang is a dissident writer who promotes political participation and human rights in Vietnam.
NEWS & ANALYSIS
Party to replace village chiefs
: "State media said that thousands of village heads, as many as thirty per cent of the total, were not members of the Communist party and so were not a reliable conduit to communicate party directives to the population. Instructions have been given to local party committees to evaluate existing officials and to decide whether they should be co-opted as party members. Those not considered suitable face replacement by existing members. Mr Trong has frequently bemoaned young people's 'loss of trust in revolutionary ideals'. He says they are vulnerable to manipulation by what he calls hostile forces that run counter to the party's direction. His solution is a drive for more intense Marxist education and propaganda and the re-establishment of the party at the centre of government at all levels."
Vietnam's new power monopoly: "While lamenting that 'corruption is threatening the survival of the regime', Trong believes that 'political decadence' is even more dangerous. Two weeks after he was nominated as president, the CPV announced its intention to reprimand former vice minister of science and technology Chu Hao. Hao quickly renounced his CPV membership, prompting the Party to dismiss him altogether. A public intellectual and reform advocate, Hao pioneered a publishing house promoting liberal thought. He was censured for his 'serious violation of the party's principles' and for 'speaking and writing outside the party line'. The case of Chu Hao is illustrative of Trong's larger anti-liberalism agenda."
TAKE ACTION
Please take action for Tran Huynh Duy Thuc after he was potentially poisoned in prison on November 20. Please share the open letter written by Thuc's daughter demanding that Vietnam protect Thuc's health in prison and uphold its obligations to the UN's Convention Against Torture and Other Cruel, Inhuman or Degrading Treatment or Punishment.
© 2018 The 88 Project
https://the88project.org/wp-content/uploads/2018/02/pastor-nguyen-trung-ton-e1556420607962.jpg
808
809
kayleedolen
https://the88project.org/wp-content/uploads/2019/01/88project.png
kayleedolen
2018-12-10 08:25:05
2019-04-30 07:52:03
Vietnam Free Expression Newsletter No. 48/2018 – Week of December 3-9