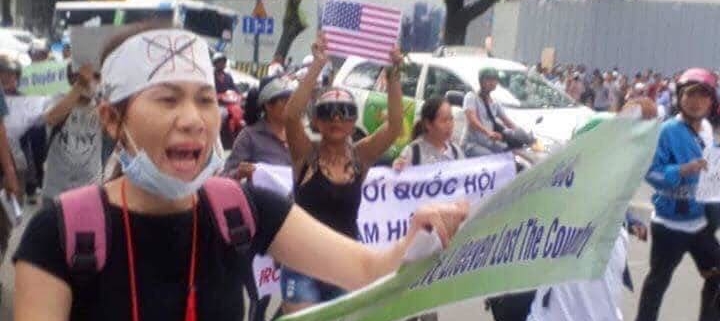 Vietnam Free Expression Newsletter No. 44/2018 – Week of November 5-11
Featured Image: Doan Thi Hong at a protest; she has been detained without charges for over two months. Source: Facebook Nguyen Thuy Hanh
Greetings from The 88 Project! We are bringing you news, analysis, and actions regarding human rights and civil society in Vietnam during the week of November 5-11. Two families were denied visits with political prisoners this week: Hoa Hao Buddhist Vuong Van Tha's wife was barred from seeing him, and Brotherhood for Democracy member Nguyen Van Tuc's wife was told that Tuc was transferred to a new prison, only after she had arrived at his previous facility. Fifteen protesters who participated in national demonstrations in June lost their appeals on November 9; they will have to serve out their sentences ranging from eight to eighteen months. This week, we remember Luu Van Vinh on the second anniversary of his arrest; he and four co-defendants, also arrested in November 2016, were sentenced to between eight and 15 years in prison for calling for political change in Vietnam. We also congratulate Nguyen Ngoc Nhu Quynh (Me Nam, or Mother Mushroom) on being named one of the recipients of The Committee to Protect Journalists's 2018 International Press Freedom Awards! However, another female activist will face trial in Vietnam in the coming days. Huynh Thuc Vy's trial for "offending the national flag" is set for November 22, and she has been placed under house arrest. And Doan Thi Hong, a single mother, remains detained without formal charges after being taken into custody on September 2. In addition, female journalist Thu Le was detained on November 9, beaten, and later released, after meeting with families of political prisoners. Several other activists are at risk after incidents this week: three human rights lawyers were shot at in their car, and authorities set fire to Cao Dai leader Hua Phi's farm storage area. Also, another prominent member has announced she's leaving the Communist Party after it punished a publishing house editor for the political content of its books. In international advocacy, two organizations have sent an open letter to the EU raising issues with the draft EU-Vietnam Investment Protection Agreement. And in the news, read about the Montagnard people's precarious plight, the impending changes to cybersecurity in Vietnam, and the implications of the revised TPP trade agreement. Please take action for Michael Nguyen, a US citizen detained in Vietnam without formal charges since July.
And please subscribe to the newsletter!
HUMAN RIGHTS & CIVIL SOCIETY
Prisoners of Conscience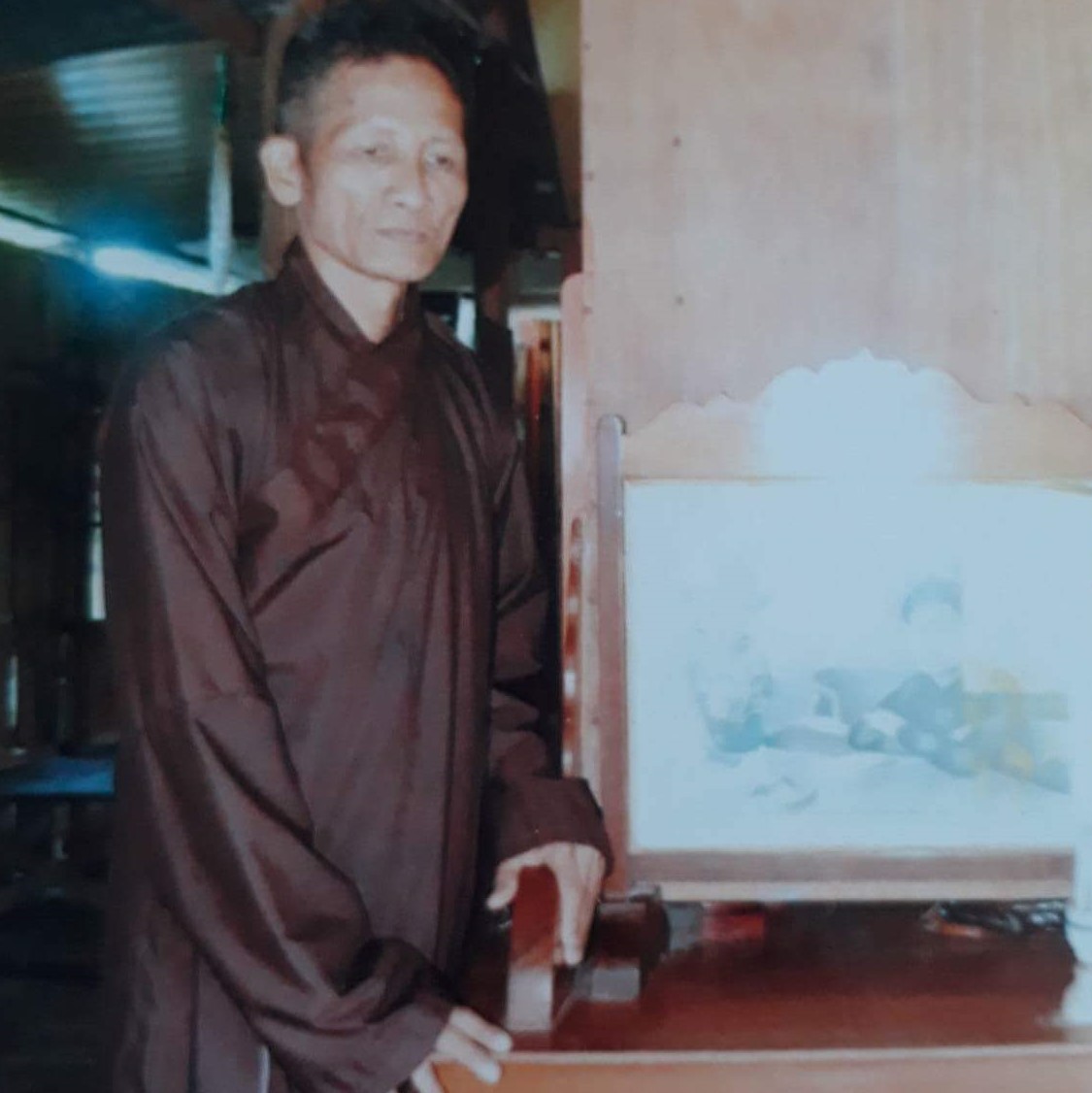 On November 5, 
Vuong Van Tha
's wife came to An Phuoc Detention Center to visit him but 
was not allowed to meet him
. It has been ten months since his family has been banned from seeing him because he did not agree to wear prison clothes. There is also an update his son's case: 
Vuong Van Thuan
 is now held at Xuan Loc Detention Center, Dong Nai Province. Tha and Thuan are Hoa Hao Buddhist practitioners and activists, sentenced to 12 and seven years in prison, respectively.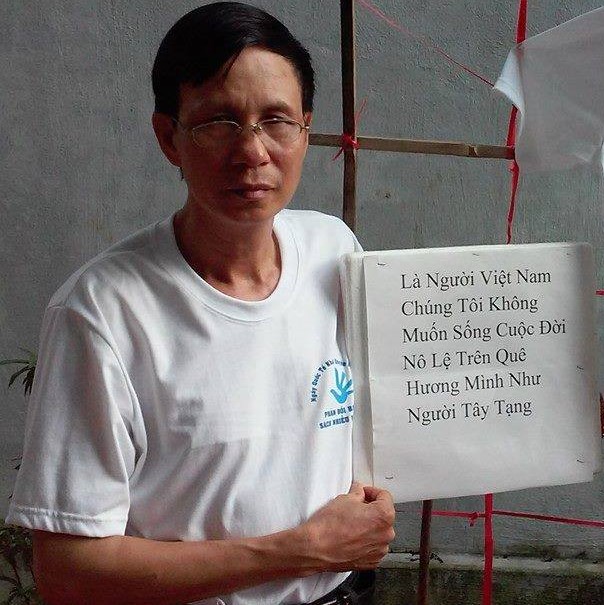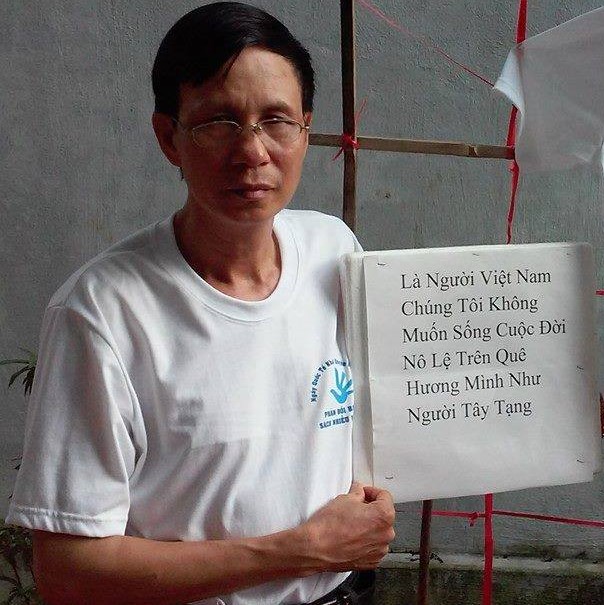 Bui Thi Re, 
Nguyen Van Tuc
's wife, went to Thai Binh Detention Center to bring him some medication on November 8. However, the detention officer announced that 
Tuc had been transferred
 to Detention Center 6, Nghe An Province, which is 300 km from their family's residence. When Bui Thi Re
 visited him on October 18
, she had reported that he was in poor health. His cardiovascular disease made him faint three times in one day, each time for 15 minutes, and he is still suffering from hemorrhoids. Moreover, he cannot see clearly because of his corneal inflammation. Transferring him to a far-away prison will 
challenge his family's ability to visit
 and provide him with medication. Tuc is a member of the Brotherhood for Democracy, serving 13 years in prison.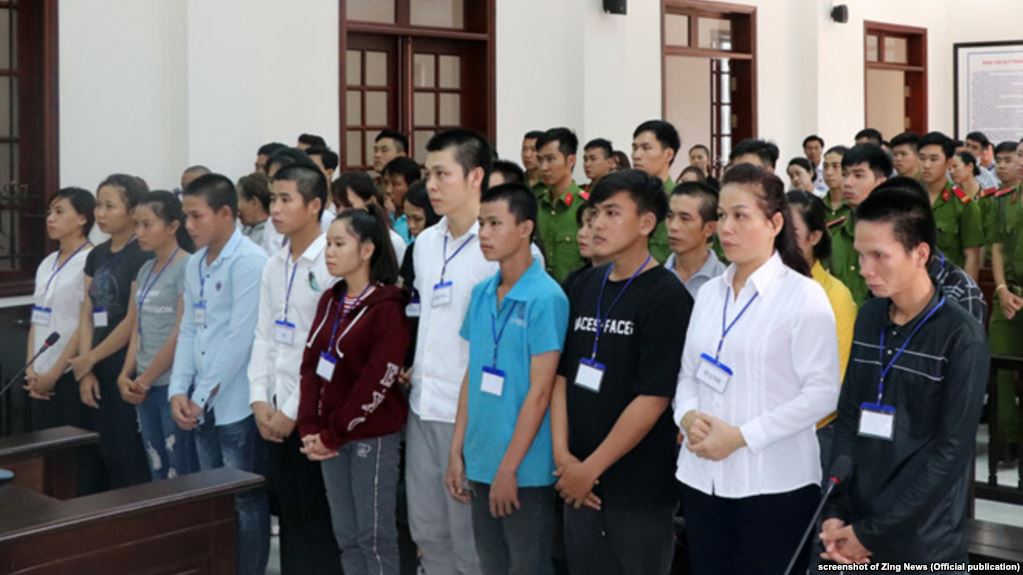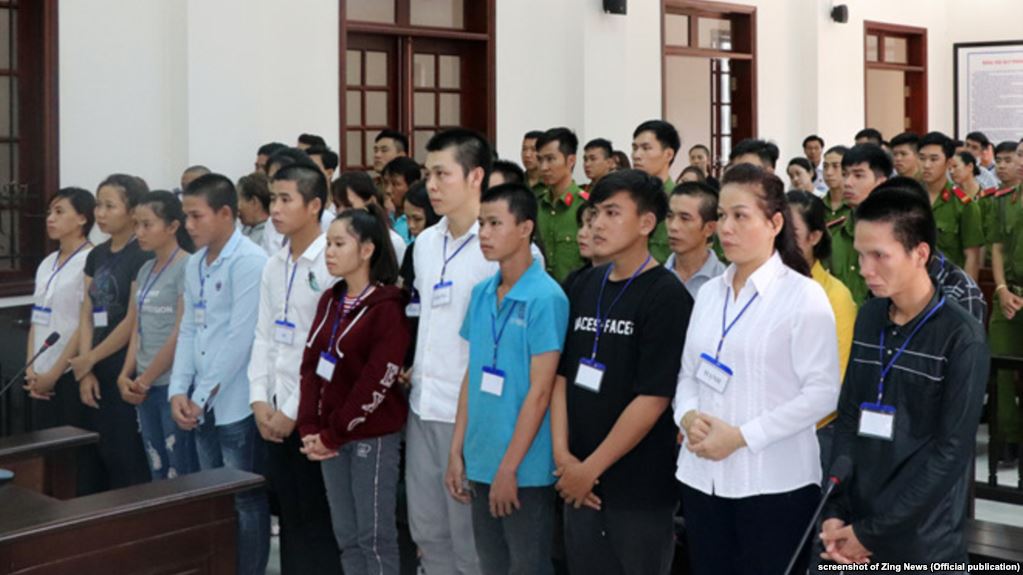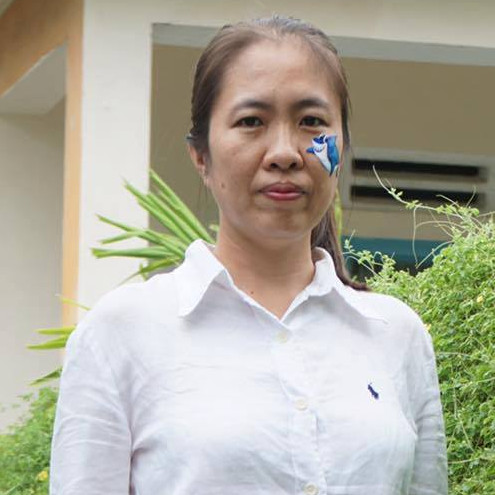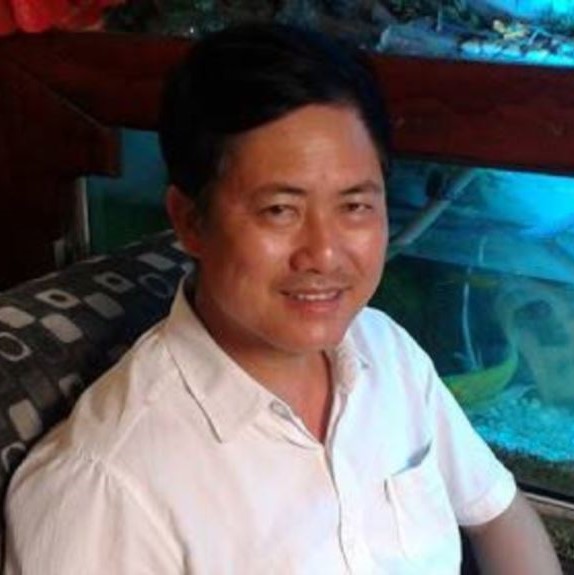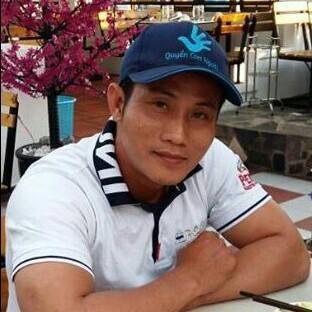 Luu Van Vinh (L) and Nguyen Van Duc Do (R)
This week, we remember handyman 
Luu Van Vinh
, who was arrested on November 6, 2016 and later sentenced to 15 years in prison. His co-defendants, 
Nguyen Quoc Hoan
 (13 years), 
Nguyen Van Duc Do
(11 years), 
Tu Cong Nghia
 (10 years), and 
Thich Nhat Hue
 (also known as Phan Van Trung, eight years) were also arrested in November 2016. Vinh founded a group called the Coalition for Self-Determination for the Vietnamese People, which he had left a few days before his arrest; others were implicated as allegedly belonging to the group, which called for political change in Vietnam.
Activists at Risk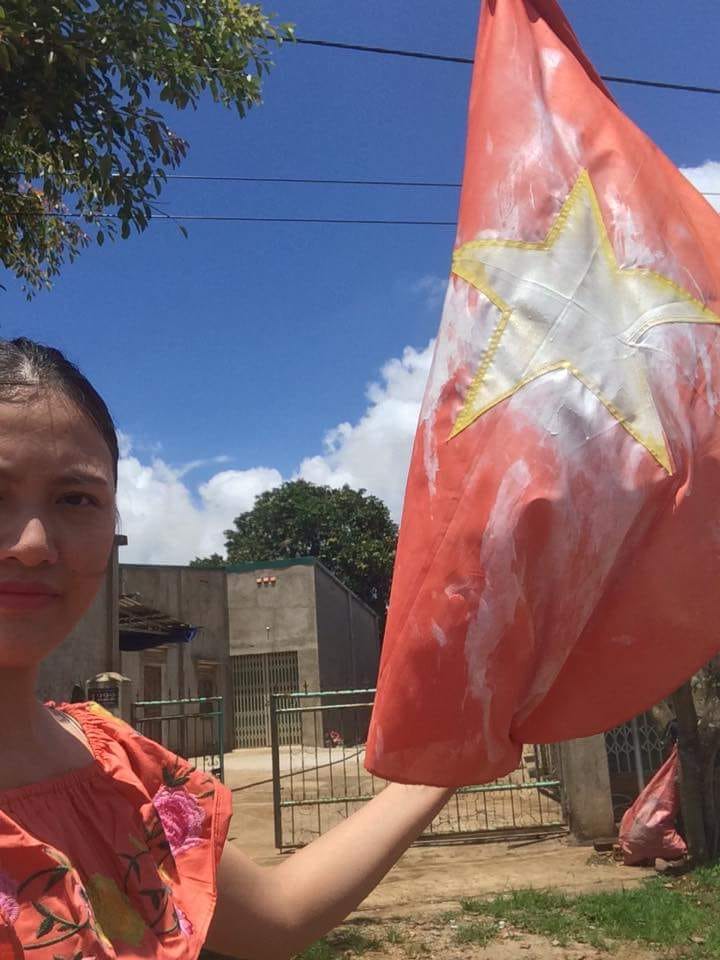 Huynh Thuc Vy with the flag in question
On November 8, The People's Court of Buon Ho commune, Dak Lak Province issued the decision to try Huynh Thuc Vy under Article 276 of the 1999 Penal Code for "offending the national flag". Her first instance trial will be held at 7:30 am on November 22, 2018 by the People's Court of Buon Ho commune, Dak Lak Province. She faces up to three years in prison. On November 2, 2018, the same court issued an order banning Huynh Thuc Vy from leaving her residence. She was put under supervision from November 6 to December 1, 2018. Vy is blogger and co-founder of Vietnamese Women for Human Rights.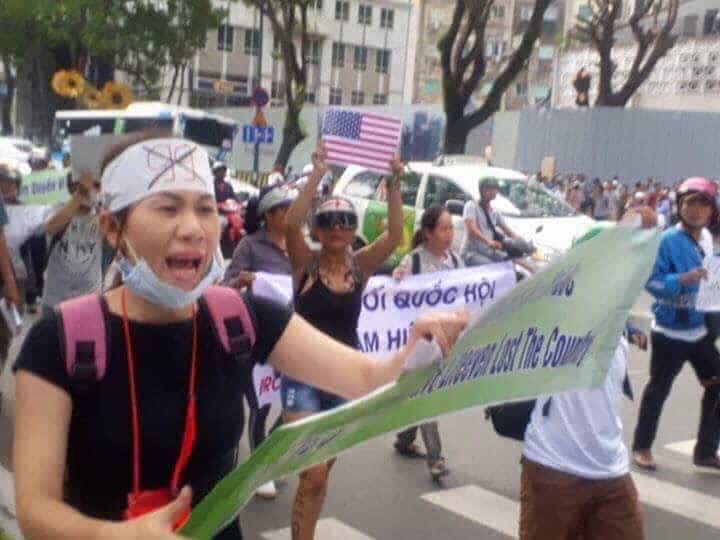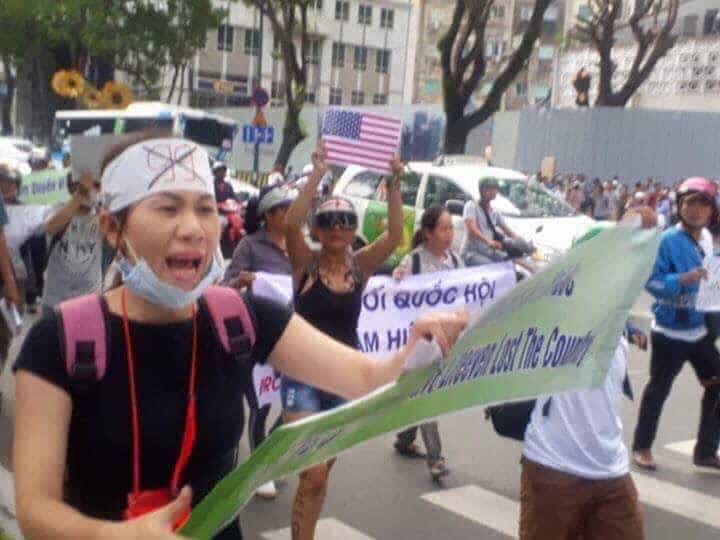 Doan Thi Hong at a protest. Source: Facebook Nguyen Thuy Hanh
Doan Thi Hong, a single mom, living in Ham Tan District, Binh Thuan province, has been detained since September 2 without neither an announcement of formal charges nor an arrest order. After a long time looking for her, her family finally found her at a police station in Binh Thanh Ward, Ho Chi Minh City. However, they were not allowed to meet with her. Her family has not received any explanation about her arrest, which was most likely due to her intention to participate in nationwide demonstrations on September 2. Hong has a toddler who is now being taken care of by the grandparents.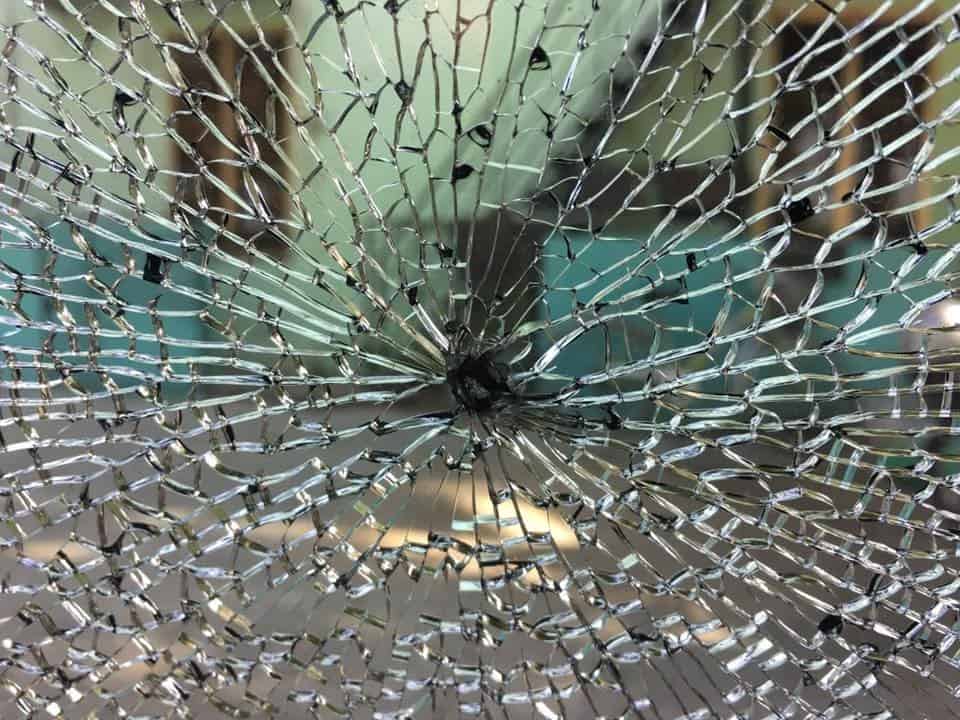 Lawyer Phuc's car window, Source: Facebook Trinh Vinh Phuc 
Three lawyers– Trinh Vinh Phuc, Le Dinh Manh and Nguyen Van Mieng– who often defend activists, were attacked 
on November 6
. The incident happened while Phuc and Manh were picking up lawyer Nguyen Van Mieng to work on the trial of 20 protesters in Bien Hoa City.  After they closed the car door, there was a bang. The window on the right, near Mieng's seat, was cracked and appeared to have been shot. Right after that, there was a second bang directed at the body of the car. 
Mieng went to the police in Ho Chi Minh City
 on November 7 to report the incident; he asked police agency to investigate this case and prevent future incidents.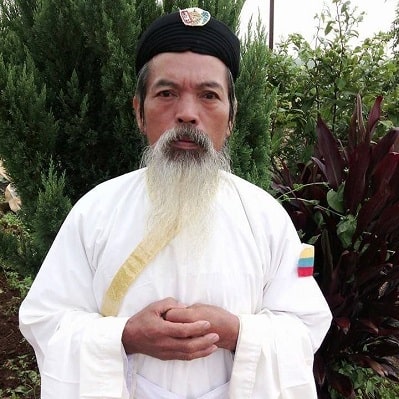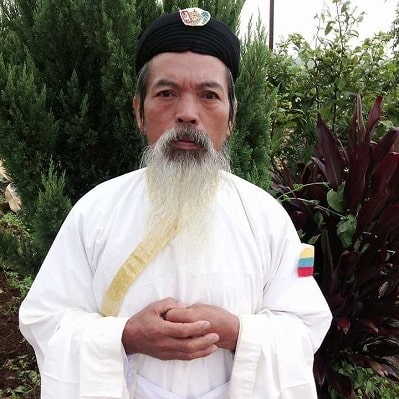 Hua Phi. Source: Facebook Hua Phi
Police 
set on fire 
farm equipment that belongs to religious activist Hua Phi
, a priest in a Cao Dai church in Lam Dong province, possibly in retaliation for attending a meeting with foreign diplomats. The incident follows a viscous attack in June where he was beaten unconscious by police, as well as several months of pressure from authorities for him to submit to police questioning.
Kim Chi, a Vietnamese actor has announced she's left the Communist Party after professor Chu Hao, director and editor-in-chief of Tri Thuc (Knowledge) Publishing House, was disciplined for publishing translated books on Western political thoughts that were allegedly damaging to the Party. Radio Free Asia reports that Kim Chi is the 14th prominent member to leave the Party since the punishment against Chu Hao took place. In October, the Party originally announced the disciplinary measures, and in response to the announcement, many Party members resigned.
On November 9, female journalist Thu Le was detained by police. At the time of the incident, she was in a coffee shop talking with some relatives of political prisoners imprisoned for participating in national demonstrations against the law on Special Economic Zones and Cybersecurity in Bien Hoa City . A group of secret service officers suddenly stormed in and arrested Thu, forcing her into a car. She was released later that night. She later shared on Facebook that she was kidnapped and beaten by Province police. One of the officials, who had boasted about previously arresting many protesters, said that if Thu promised not to report on the case of  the 15 protesters sentenced in Bien Hoa City, she would be released.
International Advocacy
The International Federation for Human Rights and the Vietnam Committee on Human Rights 
wrote an open letter to EU Commissioner for Trade Cecilia Malmström
 detailing their worries regarding the draft EU-Vietnam Investment Protection Agreement (IPA), including not explicitly mentioning neither human rights nor policies for their protection, as well as not establishing a process for redress of grievances if human rights are violated under the agreement. They offer suggestions to improve human rights protections under the IPA, including adding a "clean hands provision" which  "requires investors to respect international human rights standards during the entire duration of their investment and to remedy any negative impacts, before having access to any form of Investor-State-Dispute-Settlement."
NEWS & ANALYSIS
Persecuted in Hanoi, Locked Up in Bangkok: The Montagnards, Vietnam's Forgotten Christians
: "Nay Them, 33, the husband of H'kli in the IDC, says he was arrested twice and beaten by Vietnamese police due to travelling with a well-known Montagnard pastor named A Dao, who was sentenced to five years last year for 'organising for individuals to flee abroad illegally'. Both Them and H'kli are HIV positive. Although he concedes he cannot prove it for certain, Them believes he was infected during an unnecessary blood transfusion administered at a military hospital after somebody ran him off the road in 2013. He believes the whole event was a set up and that he can see no other way he could have caught the infection as he and his wife had only ever slept with each other."
Vietnam's Lady Gaga is pressuring Facebook to stop complying with censorship laws: "However, three weeks ago, Khoi landed a meeting with Facebook representatives in California. 'I showed them how their platform is being abused to silence dissent and I told them they have to take responsibility,' she said. In addition, she asked Facebook to issue a statement on how it would refuse to comply with local laws silencing dissent. 'They are discussing about this and they promised to respond to me, but if we don't put more pressure on this, nothing's going to change,' she told forum's audience."
Vietnam sees win win from TPP: "The withdrawal of the United States severely undermines the economic impact of the agreement, but it also allows Vietnam to wriggle out of its earlier commitments for free trade unions. Hanoi had previously agreed to sign bilateral annexes with Washington that would have allowed close monitoring of its progress on trade union reform. Activists say that Vietnam now has little incentive to relax rigid state control of labour unions and to stop persecuting those that seek to set up independent unions. None of the other signatories of the TPP, which include Japan, Australia and Canada, as well as countries from Latin America and Southeast Asia are seen as having the clout or the political will to hold Vietnam to its commitments."
Vietnam wants 50 percent of social media users on domestic platforms by 2020: "The ministry has been drafting a code of conduct for the internet to 'build a healthy and safe network environment'. 'We are also conducting research into measures which would prevent negative and toxic information on two foreign platforms, Facebook and Google,' the ministry said in its statement."
TAKE ACTION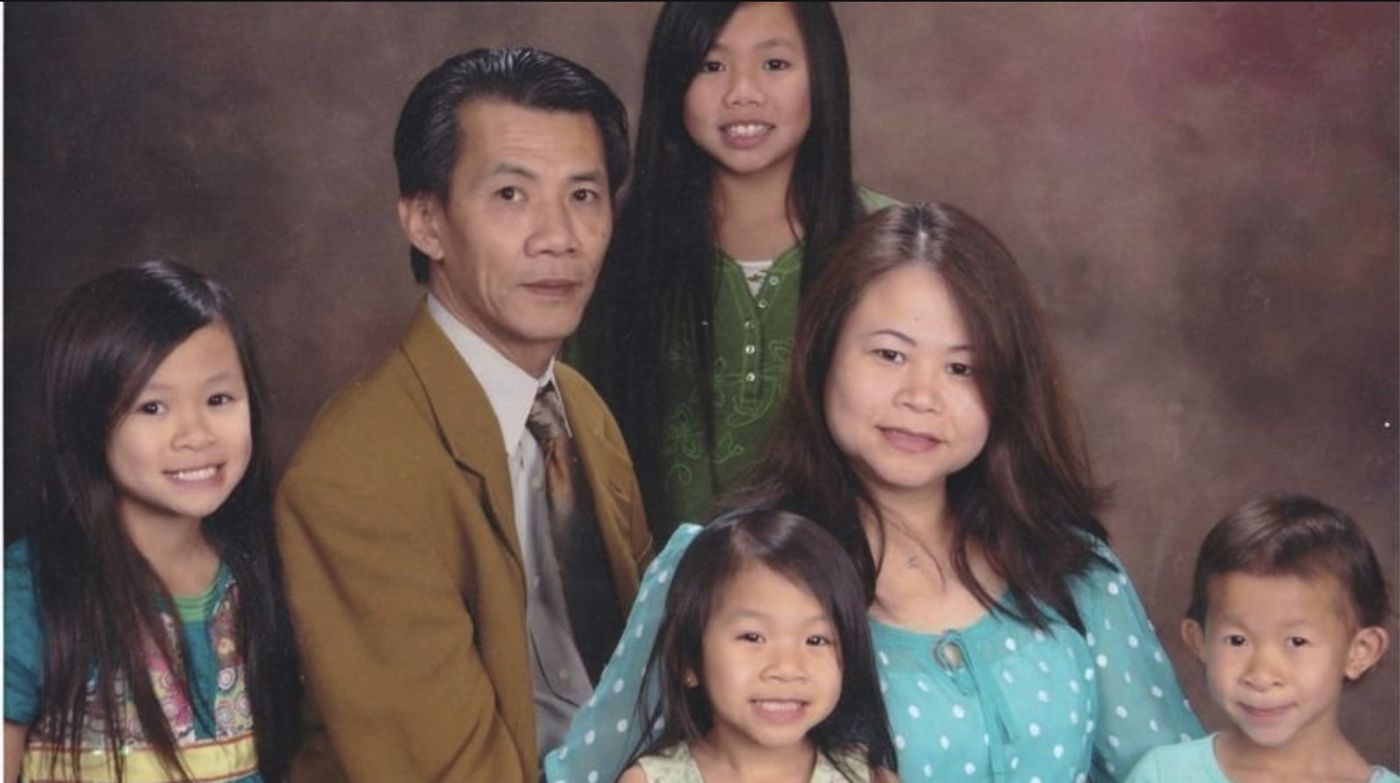 Michael Nguyen and family, Source: Mark Roberts via Los Angeles Times
Take action for US citizen Michael Nguyen, who was detained in Vietnam four months ago; still, no formal charges have been announced against him. He is not permitted visits form lawyers nor family. Little information has been available about his case, even to US officials. Call on Vietnamese authorities to release him from detention by signing this petition on Change.org.
© 2018 The 88 Project
https://the88project.org/wp-content/uploads/2018/11/doan-thi-hong-at-a-protest_source-facebook-nguyen-thuy-hanh.jpg
540
720
kayleedolen
https://the88project.org/wp-content/uploads/2019/01/88project.png
kayleedolen
2018-11-12 09:26:33
2019-04-30 07:53:17
Vietnam Free Expression Newsletter No. 44/2018 – Week of November 5-11