Vietnam Free Expression Newsletter No. 42/2017 – Week of December 11-17
Greetings from The 88 Project! We are bringing you news, analysis, and actions regarding human rights and civil society in Vietnam during the week of December 11-17. Lawyer Ha Huy Son reports that his clients Vu Quang Thuan, Nguyen Van Dien, and Tran Hoang Phuc, all arrested in 2017, will probably be tried next month under Article 88. We remember Nguyen Van Dai and Le Thu Ha, who were arrested two years ago this week and remain in pre-trial detention, as well as Le Thanh Tung and Tran Anh Kim, who were sentenced to 12 and 13 years in prison a year ago. Religious leaders and parishioners were targeted this week in two separate incidents for attempting to attend a special mass and for the construction of a celebratory Christmas cave. On December 14, the European Parliament passed a resolution on the human rights situation in Vietnam. Also this week, the Committee to Protect Journalists released its annual report, with Vietnam in the top five for most journalists jailed. Read news and analysis on corruption and human rights abuses in state-run drug rehabilitation centers. Coming up on December 22, Tran Thi Nga will appeal her nine-year sentence. Please take action for human rights lawyer Nguyen Van Dai and send a message of support.
Read the full newsletter, here.
And please subscribe!
HUMAN RIGHTS & CIVIL SOCIETY
Prisoners of Conscience
Vu Quang Thuan, Nguyen Van Dien, and Tran Hoang Phuc are 
likely to face trial next month
, according to their lawyer, Ha Huy Son. The three have been charged under Article 88, clauses 1(a) & (c) and could be sentenced up to 12 years in prison each. They are affiliated with the Reviving Vietnam Campaign. They have just recently met with lawyer Son and have not yet been able to meet with their families since being detained.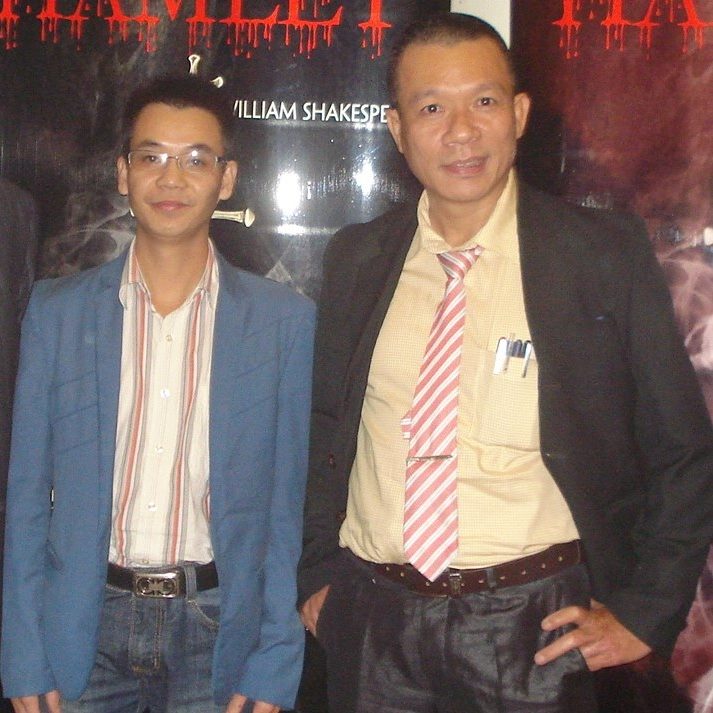 Vu Quang Thuan (right) and Nguyen Van Dien (left), have been in pre-trial detention since their arrests on March 3, 2017 for "making and distributing video clips with bad content on the Internet." Just days before their arrest, they uploaded a video series called "Guide to Lawful Protest." They are leading members of the Vietnam Progressive Movement and have been watched by the state for many years; read more on their backgrounds 
here
.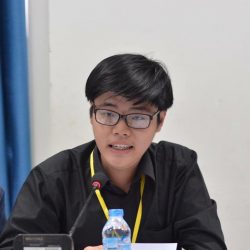 Source: Defend the Defenders
Young activist 
Tran Hoang Phuc, 23, was arrested
 on July 3, 2017 under Article 88 for Internet postings. He is a member of the Young Southeast Asian Leaders Initiative (YSEALI), a U.S. government leadership development and networking program in Southeast Asia. He was invited to meet with U.S. President Obama last year during Obama's visit in Vietnam but was blocked by police from attending the meeting.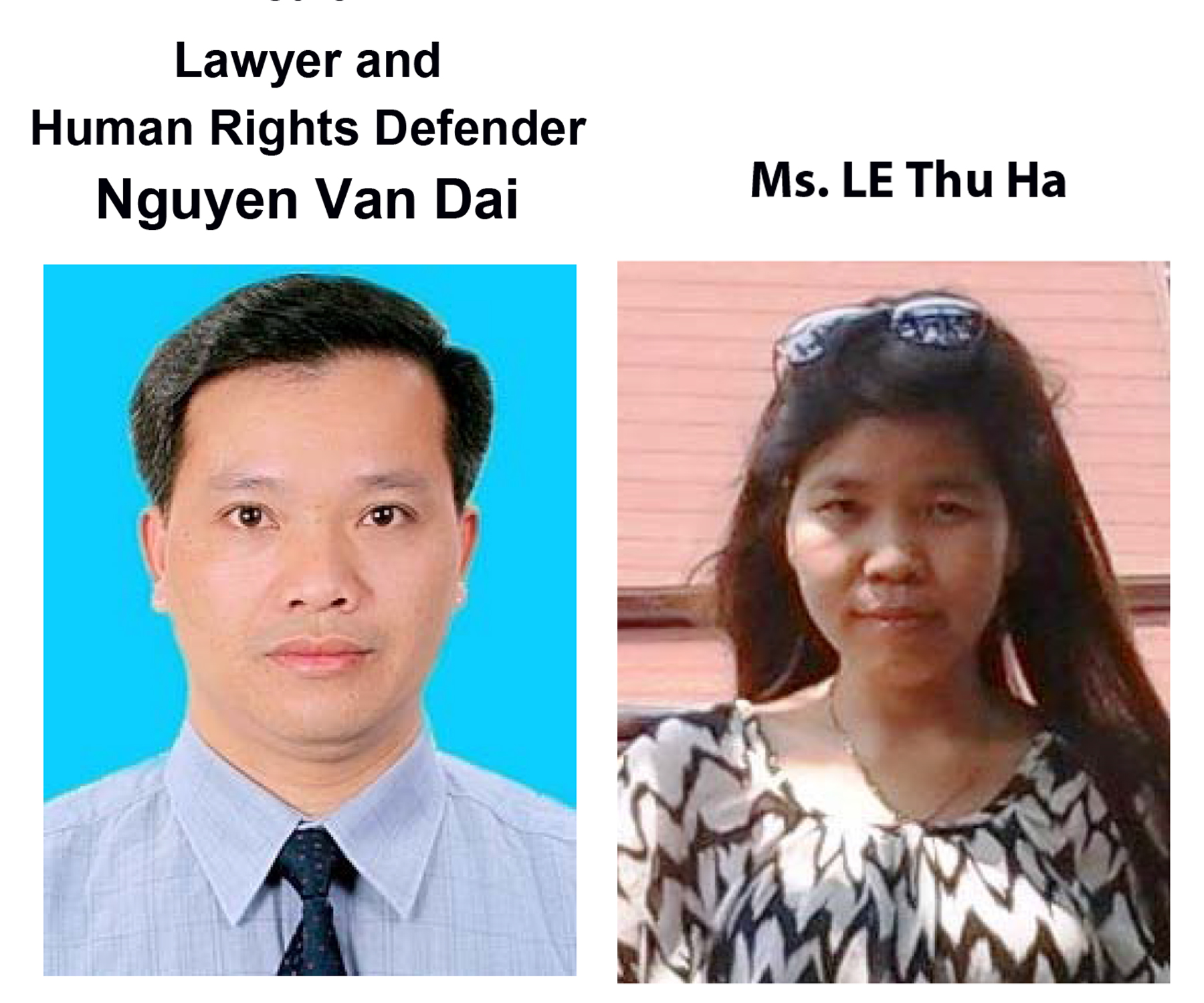 December 16 marked two years of pre-trial detention of lawyer 
Nguyen Van Dai
 and his assistant Le Thu Ha. They were 
arrested 
on December 16, 2015 and have been in incommunicado detention since then. In September, dissident journalist Pham Doan Trang shared on her page that Dai and Nguyen Huu Vinh (aka Anh Ba Sam), 
have refused to be exiled
 in order to be freed from Vietnamese prison.
December 16 also marked one year since retired military officer Tran Anh Kim and ex-soldier Le Thanh Tung were sentenced to 13 and 12 years in prison, respectively, under Article 79, for planning to establish a pro-democracy organization called the "National Force to Launch the Democracy Flag." Kim and Tung had previously served 5.5 and 5 years in prison, respectively, on similar charges. Their appeals were denied in May 2017.
On December 17, Tran Anh Kim's wife visited him in prison and 
shared 
with his friends that Kim is in poor health. He is suffering from prostatitis which has been getting more serious. The prison's infirmary is unable to treat him, but the prison's authorities have not yet permitted him to be sent to the province's hospital to receive treatment, saying they are still waiting for their superiors' order. Kim is currently detained at Prison No. 5, Thanh Hoa province.
Activists at Risk
Three Redemptorist priests and a Buddhist monk were 
restricted 
from traveling to attend a special mass for the feast of Immaculate Conception in Dong Nai province on December 10. Fathers Anthony Le Ngoc Thanh, Paul Le Xuan Loc, and Joseph Truong Hoang Vu were stopped and beaten by police while they were on the way and detained for three hours before their release. Meanwhile, Venerable Thich Khong Tanh, who was invited to attend the event, was blocked from leaving his home.
Environmental Activism/Community at Risk
This week, a Catholic community in Nghe An was told by police 
that they must take down a Christmas cave
 they prepared for the upcoming holiday, or be fined. The community then faced attacks from pro-government thugs in response to the cave conflict. Local houses were reportedly attacked with metal bars. Two community members were also physically assaulted with weapons. Many believe that the community continues to be targeted for its involvement in seeking compensation and accountability for the 2016 Formosa environmental disaster.
International Advocacy
The European Parliament 
passed a resolution
 this week condemning the increased crackdown on bloggers, journalists, and other activists inside Vietnam. They raised the arrests and sentencing of 
Nguyen Van Hoa
, a 22-year old journalist who was sentenced to seven years in prison unexpectedly on November 27, and 
Nguyen Ngoc Nhu Quynh
, as examples of the harsh tactics used to silence dissidents and called for their immediate release. The resolution spoke out against the general harassment of activists and expressed concern over the application of so-called national security provisions like Articles 79 and 88 to jail opposition figures, urging their amending. Read the full text of the resolution, 
here 
(scroll to bottom for PDF).
Following the passing of the resolution, several international human rights groups welcomed the move and asked the European community to further press for the release of prisoners of conscience, highlighting the anniversary of Nguyen Van Dai's arrest on December 16: "We urge European embassies in Hanoi to reach out to the families of political prisoners and to publicly raise their cases." Read the full press release 
here
.
NEWS & ANALYSIS
What's behind Vietnam's corruption crackdown?: "Although the party presents a public image of unity, there are diverse views on everything from the pace and openness of reforms to Vietnam's delicate diplomatic balancing between China, the United States and other powers. What best characterizes the current leadership is conservatism in preserving the party's absolute authority in close alignment with the security establishment. It marks a change of style from the leadership under Dung and his allies, some of whom emerged as personalities in their own right and showed signs of readiness for greater political openness. Alongside the corruption arrests, Vietnam has also arrested more bloggers, activists and other critics this year than in any other since a 2011 crackdown on youth activists."
'No human rights at all': Vietnamese drug addicts undergo 'work therapy' while authorities collect profits: "Most will stay for one or two years, or up to four if they are deemed unfit for release, and are subject to a range of daily labour – from farming cashews to making sportswear for Western clothing brands, which they can sometimes earn a meagre salary from. Rights groups accuse officials at the centres of skimming from those salaries or pocketing boarding fees paid by some users' families, and say addicts are detained against their will. 'These are a failure in terms of drug treatment, but they're incredibly successful in terms of generating money for government functionaries who run the centres,' said Richard Pearshouse, an associate director at Human Rights Watch who wrote a report about the facilities."
COMING UP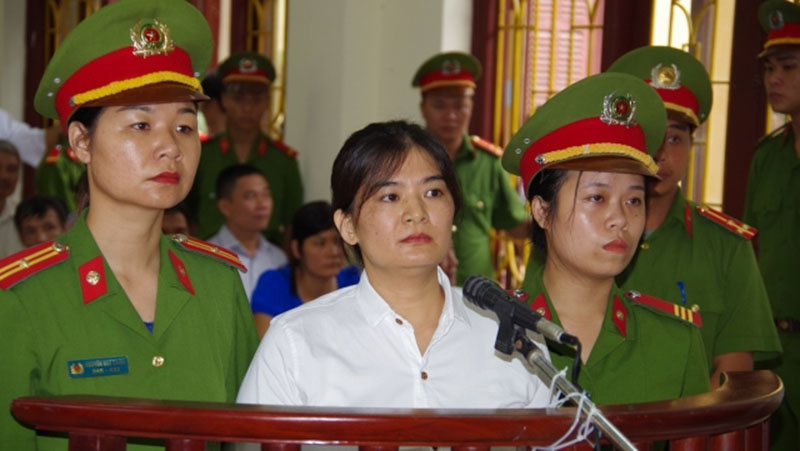 Tran Thi Nga at her trial on July 25, 2017. Source: Vietnamnet
The 
appeal trial
 for 
Tran Thi Nga
 will be held on December 22 by the High People's Court of Hanoi at the headquarters of the People's Court of Hanam province. She was sentenced to 9 years in prison and 5 years of probation on July 25, 2017 under Article 88 ("propaganda against the socialist state"). Since her arrest on January 21, and even after her first instance trial in July, she has not been allowed to see her family. There is a 
report
 that she has been in solitary confinement. Nga has two children: four and seven years old.
TAKE ACTION
Send a message of solidarity to Nguyen Van Dai with Frontline Defenders for the second anniversary of his arrest. Click on "Send a message of solidarity" under his photo here.
https://the88project.org/wp-content/uploads/2017/03/vu-quang-thuan-and-nguyen-van-dien-with-ame-political-officer.jpg
540
960
kayleedolen
https://the88project.org/wp-content/uploads/2019/01/88project.png
kayleedolen
2017-12-18 08:00:30
2019-04-30 08:01:11
Vietnam Free Expression Newsletter No. 42/2017 – Week of December 11-17