Vietnam Free Expression Newsletter No. 40/2018 – Week of October 7-14
Featured Image: Four protesters sentenced on October 8, 2018. Source: news.zing.vn
Greetings from The 88 Project! We are bringing you news, analysis, and actions regarding human rights and civil society in Vietnam during the week of October 8-14. Land rights activist Do Cong Duong now faces a total of nine years in prison after being convicted on a second set of charges this week. Four more people have also been convicted in relation to national protest in June 2018. Also this week, police arrested yet another online activist for "abusing democratic freedom,"  Can Tho province resident Le Minh The. The Venerable Thich Quang Do, Patriarch of the banned Unified Buddhist Church of Viet Nam, has been forced to leave his monastery, where he had been confined since 2003. In a bit of good news this week, Dinh Nguyen Kha was released from prison after completing his six-year sentence and has arrived home. We also have updates from prison from Catholic female activist Tran Thi Xuan, student leader Tran Hoang Phuc, and journalist Le Anh Hung, who is still awaiting trial. This week, we remember several political prisoners with birthdays and anniversaries of arrest, including blogger Mother Mushroom and Brotherhood for Democracy member Pham Van Troi. Read about American graduate student William Nguyen's forced confession on state television and police attempts to block well-known activist Nguyen Quang A from traveling to an EU Parliament hearing. In the news and analysis section, there's an update on Vietnam's draft cybersecurity law and a profile on the repression of the ethnic minority Montagnard people. Coming up this week, environmental activist Le Dinh Luong faces an appeal trial for his 20-year sentence. Please consider donating to our crowdfunding campaign to support female activists and former political prisoners; we only have a few weeks left to raise money for these interviews!
And please subscribe to the newsletter!
HUMAN RIGHTS & CIVIL SOCIETY
Prisoners of Conscience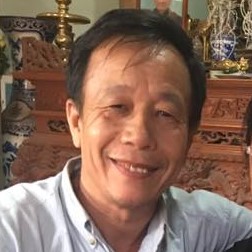 In his first instance court hearing on September 17, land rights activist 
Do Cong Duong
 was sentenced to four years in prison on the charge of "disturbing public order." On October 12, the People's Court of Bac Ninh province 
sentenced Duong to another five years
 in prison on charges of "abusing democratic freedoms" under Article 331 of the 2015 Criminal Code. His family was 
barred from entering
 the courtroom.

Four protesters sentenced on October 8, 2018. Source: 
news.zing.vn
On October 8, the People's Court of District 3, Ho Chi Minh City, 
sentenced four young people
 who had participated in demonstrations against two draft laws on Special Economic Zones and Cybersecurity on June 10. They were all accused of "disturbing public order." According to the indictment, the protesters were tempted by "bad people" who paid them money for their participation in the protest. They are:
Nguyen Van Tuan (30, Bac Giang province), sentenced to three years
Truong Ngoc Hien (21, Thua Thien – Hue province), sentenced to two years
Nguyen Huynh Duc (18, Soc Trang province), one year suspended sentence and two years of probation
Bui Van Tien (17, Vinh Long province), one year suspended sentence and two years of probation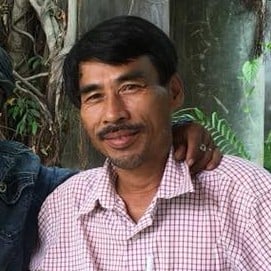 On October 10, Can Tho's police arrested Le Minh The, 53 when he was in his private house. He was prosecuted for "abusing democratic freedoms." Thanh Niên Newspaper reported that the investigation agency accused him of creating many Facebook accounts to post, share, and comment on articles, which distorted the guidelines and policies of the party and the state, starting from early 2017 until now. Since June 2018, The was said to frequently use social media to connect with reactionaries, both internal and external, as well as livestream to incite people to participate in demonstrations. He is reportedly a member of the Hien Phap constitutional rights group, which has been targeted by police, and several of its members arrested, in recent weeks.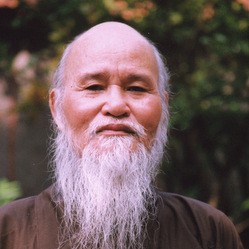 The 90 year-old Venerable Thich Quang Do, the Patriarch of the banned Unified Buddhist Church of Viet Nam (UBCV), has been forced to leave the monastery where he had been confined to house arrest since October 2003. A superior monk, Thích Thanh Minh, initiated the exit, saying that Thich Quang Do had brought problems upon the monastery, likely referring to his human rights, democracy, and religious freedom advocacy. According to Radio Free Asia, "The Vietnamese government, which does not recognize the church, had been trying to move Thich Quang Do out of the monastery for the past two years, and he vowed to stay unless asked to leave by the superior monk himself." Since leaving on September 15, he had no stable residence and has since moved back to his home province, the remote Thai Binh. Thich Quang Do has been nominated for the Nobel Peace Prize 16 times and has been alternatively imprisoned, internally exiled, or under house arrest since 1977. Despite this setback, he has vowed to continue his work.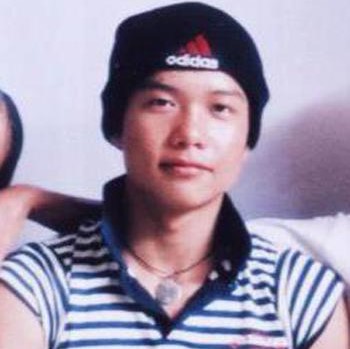 After six years in prison, political prisoner Dinh Nguyen Kha has been released. The young engineer was arrested under Article 88 of the 1999 Criminal Code ("propaganda against the state") for his maritime sovereignty activism. In prison, he was denied medical care and often participated in collective hunger strikes. On October 11, Kha was released and sent home by ambulance; he now faces three years of probation.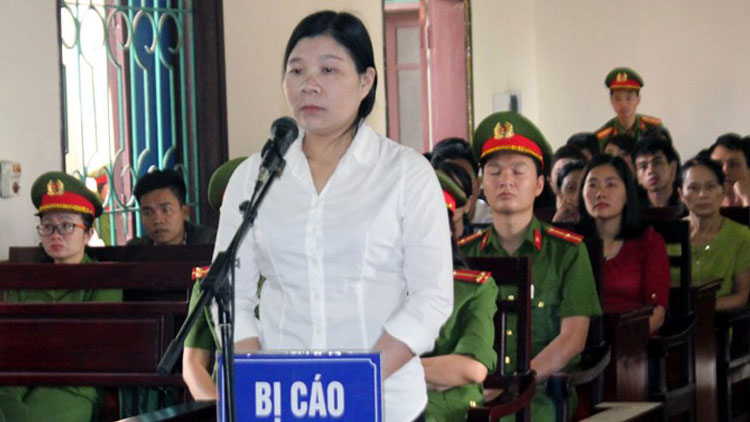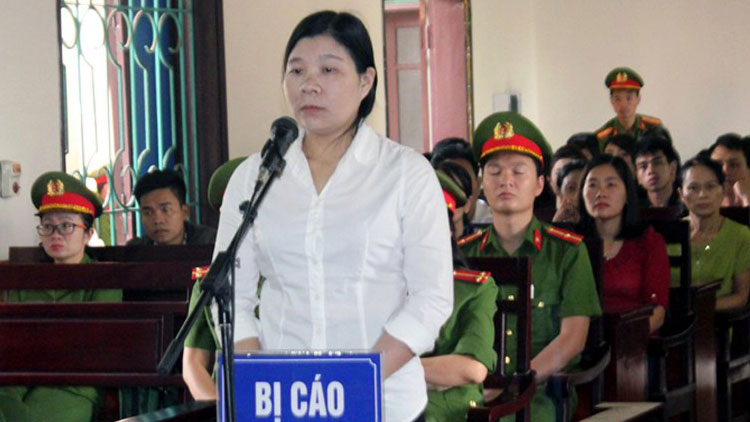 Tran Thi Xuan at her unannounced April 12, 2018 trial, Source: AFP
On October 7, Tran Thi Xuan's family visited her and noted that her health was not good because of her beriberi (a lack of vitamin B1/thiamin), but she was in good spirits. She told her family to not worry about her because she could deal with every trouble in prison. Her family started to send her medicine after the meeting, but they are not sure if she will receive it. Xuan is a Catholic activist who was sentenced to nine years in prison.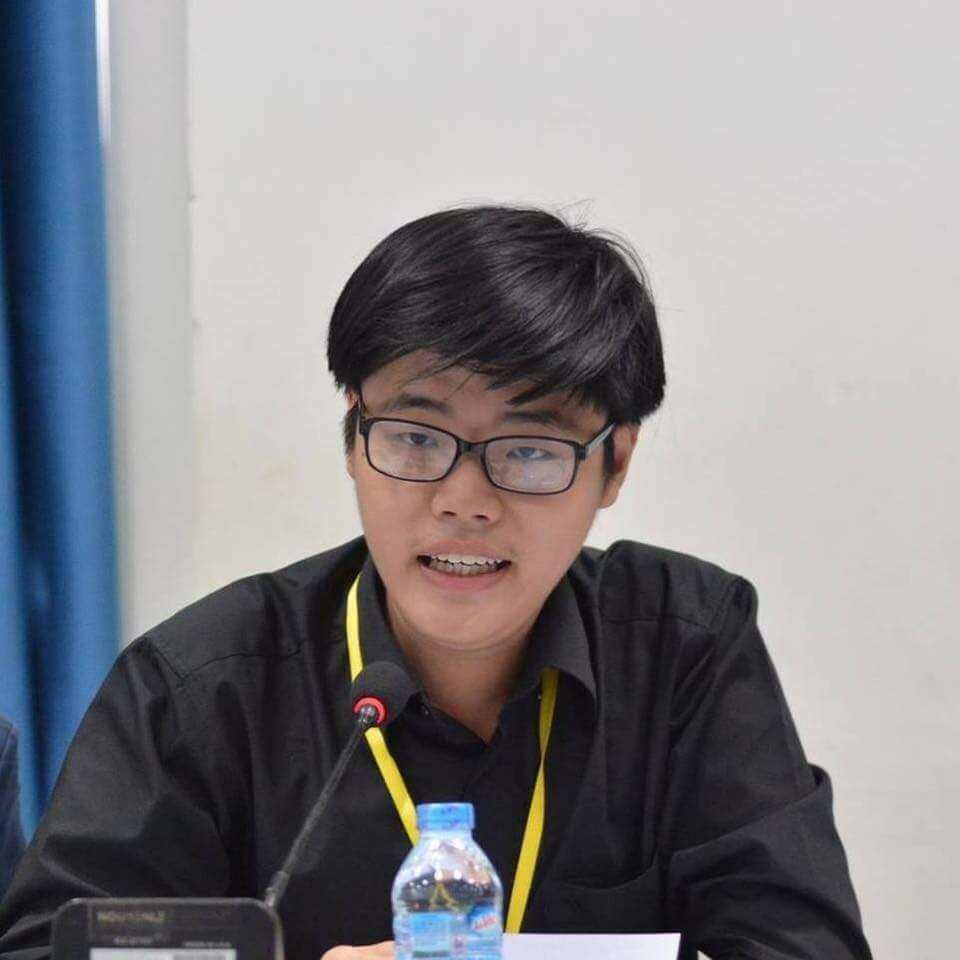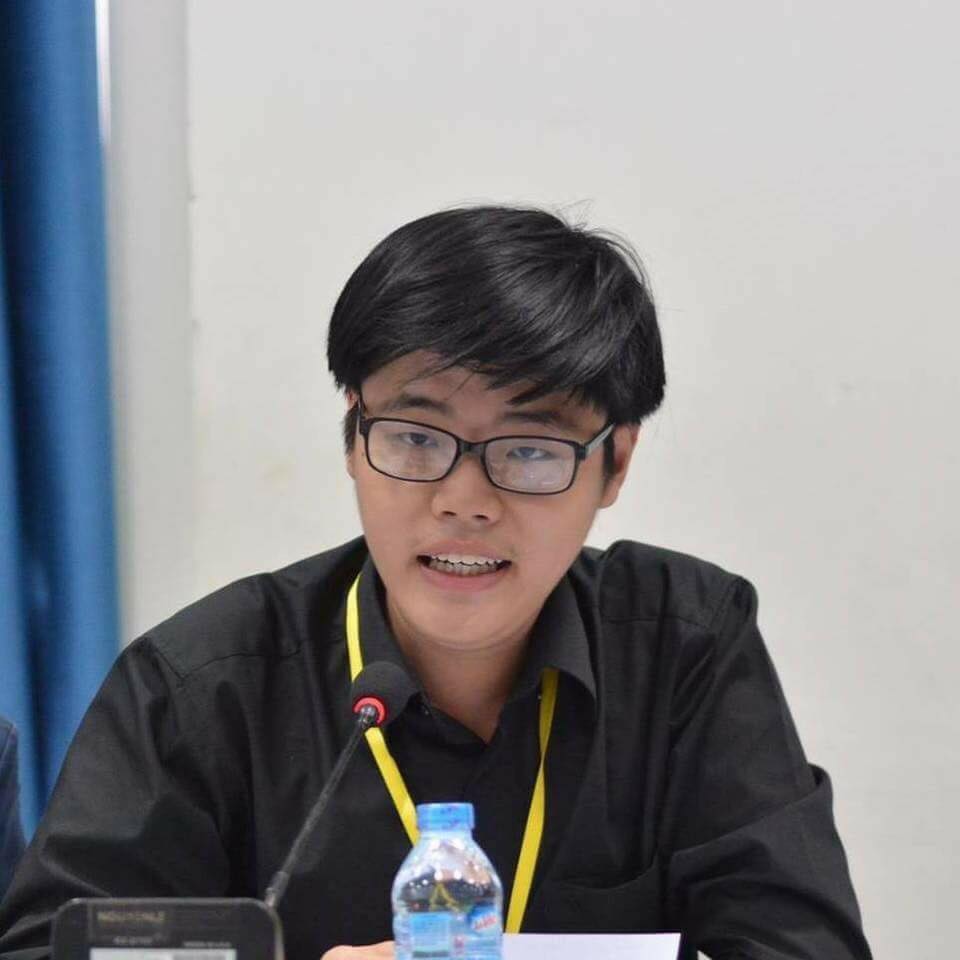 On October 5, Tran Hoang Phuc's family visited him at An Phuoc detention center for the third time. Their meeting was supervised by two officers and recorded. He confirmed that fellow political prisoner Vuong Van Tha was transferred to An Phuoc detention center. He promised to help Mr. Tha and wanted to send him money through his family. Phuc is thin and does not know whether he has been infected with any diseases in prison. To improve his nutrition in prison, he has to grow vegetables on his own. Back in September Phuc's letter home to his family had been rejected by the Letter Censorship Agency of An Phuoc detention center. The reason given was: "Written content was about how Phuc had lived during the time at No.1 detention center." However, Phuc argued that the content of the letter was to ask about family's health, not about what had happened at No.1 detention center. But authorities asked Phuc and his family to talk about health issue and family news without mentioning conditions at No.1 detention center. The issue is now being referred to supervisors of the prison.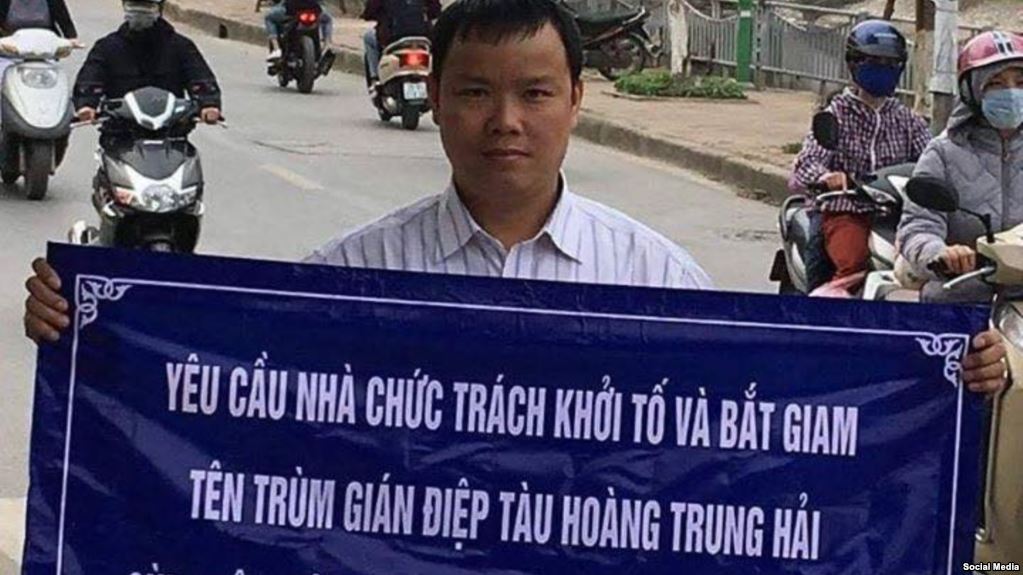 Journalist Le Anh Hung, Source: Vietnam Right Now
On October 11, lawyer Nguyen Van Mieng was able to meet Le Anh Hung in prison. Lawyer Mieng said that Hung was in good health and spirit. On September 12, Hung's mother, Mrs. Niem was also able to see him and will be able to do so once a month according to the new regulations. She also said that he looks thinner but his spirit has remained strong. Hung said he has not cooperated or worked with security officials and gave thanks to those who are concerned about him and those who have helped him. His detention order has been extended for two more months while police continue their investigation. The blogger and journalist was arrested on July 5 in Hanoi and charged with "abusing democratic freedoms" under Article 331 of the 2015 Criminal Code for posting a letter critical of the government and its proposed law on special economic zones. He faces up to seven years in prison.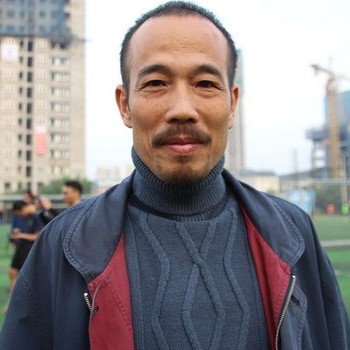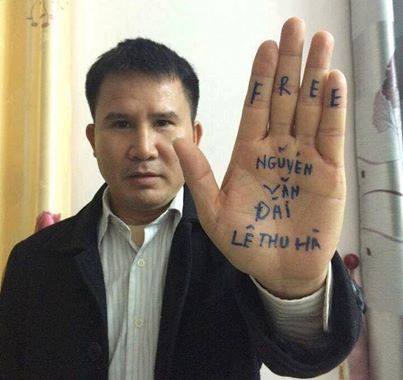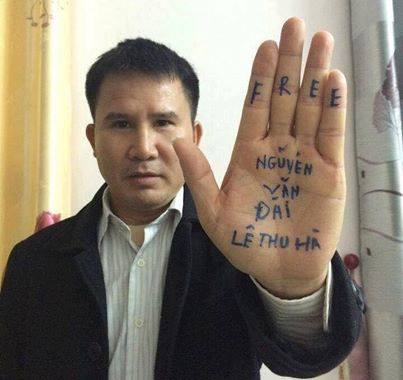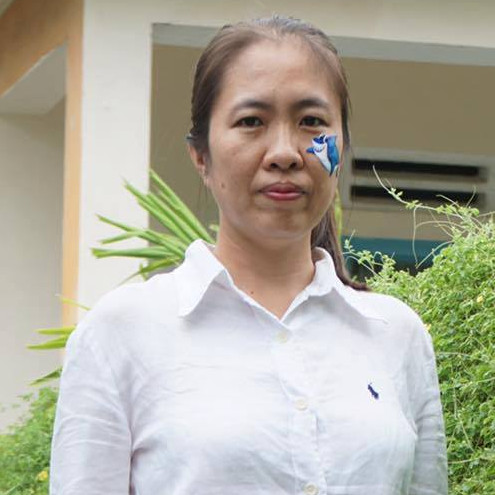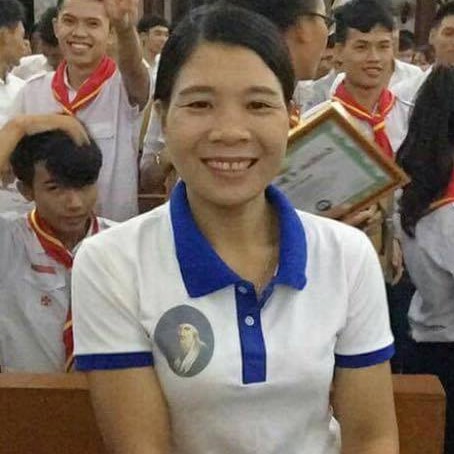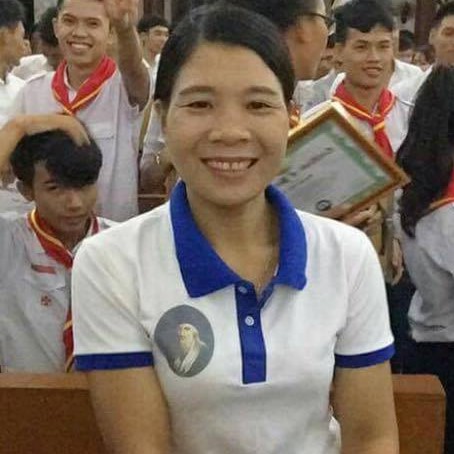 From top left: Vu Van Hung, Pham Van Troi, Nguyen Ngoc Nhu Quynh, and Tran Thi Xuan
This week, we remembered several political prisoners on the anniversaries of their arrests and their birthdays. October 10th marked pro-democracy activist 
Vu Van Hung
's (top left) birthday, as well as writer and member of the Brotherhood for Democracy, 
Pham Van Troi
's  (top right), birthday. Hung and Troi are serving one and seven years in prison, respectively, but both have also been previously imprisoned for their activism. October 10 also marked two years since 
Nguyen Ngoc Nhu Quynh
 (bottom left), Mother Mushroom, was arrested, and the birthday of female Catholic activist 
Tran Thi Xuan
 (bottom right). Quynh is only two years into her 10-year sentence; Xuan is serving nine years. We also remembered 
A Tach
, a Montagnard Catholic preacher and religious freedom advocate, who was arrested on October 11, 2012, and later sentenced to 11 years in prison. Below, in the "News & Analysis" section, read about the plight of the Montagnard people in Vietnam.
Activists at Risk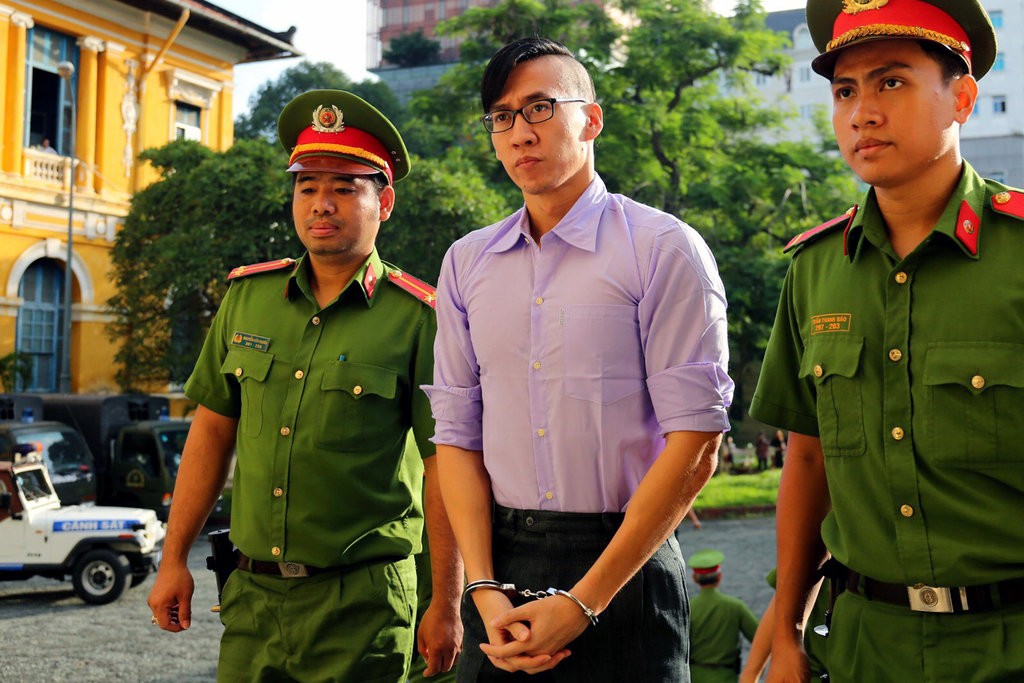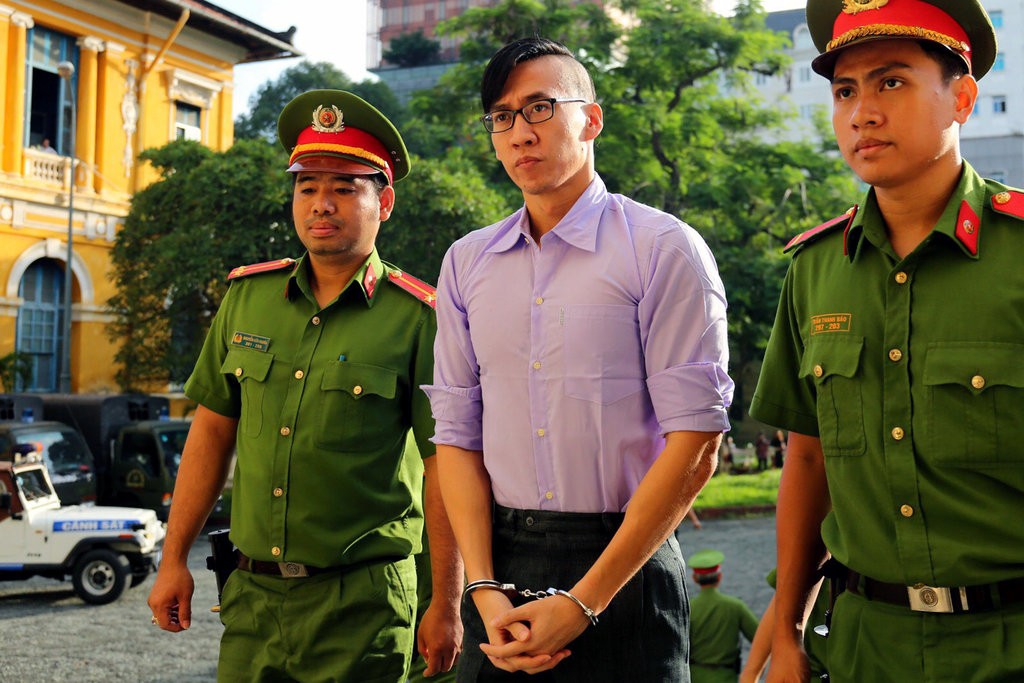 American Will Nguyen, Source: Reuters
In an 
interview with Radio Free Asia
, 
Will Nguyen
 revealed that his confession shown on TV by state media was filmed under the demand of the police. They staged a scene for the confession, and the final confession shown was his fourth or fifth take. He had to act many times until the authorities found it persuasive. Nguyen was 
arrested
 in Ho Chi Minh City on June 10 after taking part in a protest and was shown to be bleeding from his head while being detained. He was 
tried on July 20, 2018
, and though convicted, was released and immediately forced out of the country.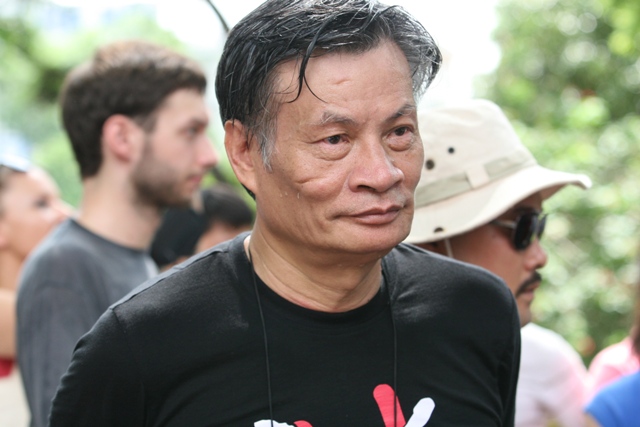 Nguyen Quang A was scheduled to appear as a representative of Vietnamese civil society at the EU Parliament's hearing on the issue of EU-Vietnam Free Trade Agreement on October 10. However, in order prevent him from attending that important meeting, police 
confiscated his passport
 on September 18, 2018 and gave him back an edited passport. They used a pen to 
manually change his year
 of birth from 1946 into 1949. However, Mr. A just realized their change on the morning of October 8, after the repeated reminders from a state official to check his documents. Later that same day, Nguyen Quang A still went to the airport with the old, edited passport. Suddenly, an official of Ministry of Public Security appeared and gave him another brand-new passport. A few hours later, Nguyen Quang A finally boarded the airplane headed to Brussels. His statement at the hearing can be found 
here
.
NEWS & ANALYSIS
Vietnam's Crackdown on Dissidents Isn't New
: "Quang may have presided over the most recent crackdowns on dissent, but Vietnam's authoritarianism is a legacy of Hanoi's victory in the Vietnam War. Not long after the war ended on April 30, 1975, news of re-education camps, executions, seizures of property, and other human-rights violations gradually made its way out of Vietnam. On May 30, 1979, Joan Baez and eighty other signers wrote an 'Open Letter to the Socialist Republic of Vietnam,' which the New York Times, Washington Post, Los Angeles Times, and other newspapers published as a full-page ad. The letter expressed concerns about re-education camps, the disappearances of alleged enemies of the state, and the forcing of average citizens to clear minefields without proper training or equipment."
Say a prayer for Vietnam's forgotten Montagnards: "Speaking on a panel at the September 14 event titled 'Vietnam Revisited,' Neil Nay, an ethnic Montagnard and spokesman for the group, described their years of suffering under Communist rule. In his presentation, Nay said that in the Central Highlands today authorities are systematically abolishing traditional ways of life. As he explained it, internal security officers and the secret police 'are constantly monitoring us like prisoners.' Most Montagnards cannot afford to send their children to school. The Vietnamese government considers the Montagnards as 'an historical enemy,' Nay said. Churches are monitored and often charged with being anti-state organizations."
Vietnamese Police Wants to Control People's Credit Information, Log Chat, and Political Opinions with New Cybersecurity Law: "The issue which generated the most public concern regarding the new Cybersecurity Law that was passed by Vietnam's National Assembly on June 12, 2018, has centered around the definition of 'Internet user's personal data.' The new law summarily discussed the requirement for Internet providers to store users' data in Vietnam and provide them to the authorities upon request. The draft decree now seeks to define this term, 'personal data,' in details at Article 2, Section 2: 'Personal data is information in the form of symbols, words, numbers, pictures, sounds, or any like forms to identify the accurate identity of an individual…"
How a Trump decision on trade became a setback for democracy in Vietnam: "Nguyen Van Dai, a lawyer, founded the Brotherhood for Democracy in 2013 with several activists, and toured the country teaching others how to defend their rights. On April 5, after a trial with five other leaders of the group, Dai was sentenced to 15 years in prison. Dai and one of his colleagues have since been sent into exile in Germany — partly on health grounds and partly thanks to international pressure, he said. If the U.S. government had stayed in the TPP, 'Vietnam would have had to make many commitments about improving human rights, about improving the situation for workers,' Dai said in an interview at his modest, two-room home outside Frankfurt. 'It would have been a chance to change my country.' Vietnam still intends to join a version of the TPP that will move forward without the United States. But that deal excludes many of the tough steps that Vietnam had committed to, including on workers' rights."
COMING UP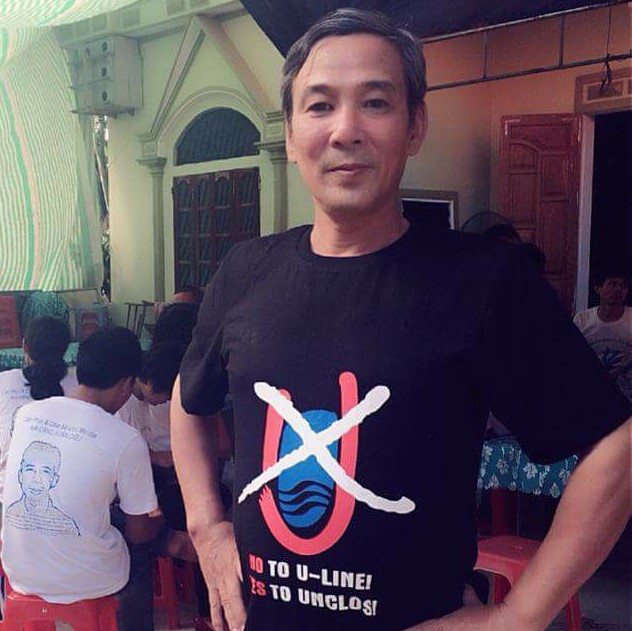 Environmental and pro-democracy activist Le Dinh Luong will face an appeal trial on October 18. Luong was tried on August 16 in Nghe An province and sentenced to an astounding 20 years in prison. A veteran, Luong was sentenced under charges of subversion for peacefully advocating for a clean environment and multi-party democracy, including helping victims seek justice after the 2016 Formosa environmental disaster.
TAKE ACTION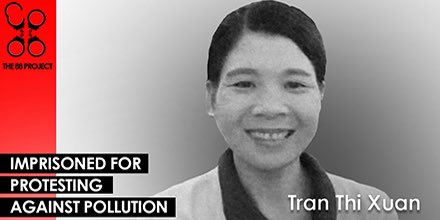 We are only weeks away from the end of our campaign to support female activists. Support women like Tran Thi Xuan with a donation to our crowdfunding campaign! With the funds, we will create an interview series with the female activists, sharing details about their backgrounds, personal lives, and motivations for becoming human rights advocates. Check out the interview series' preview clip with female activist and former political prisoner Pham Thanh Nghien.
© 2018 The 88 Project
https://the88project.org/wp-content/uploads/2018/10/nguyen-van-tuan.jpg
184
660
kayleedolen
https://the88project.org/wp-content/uploads/2019/01/88project.png
kayleedolen
2018-10-15 09:40:47
2019-04-30 07:53:43
Vietnam Free Expression Newsletter No. 40/2018 – Week of October 7-14