Vietnam Free Expression Newsletter No. 4/2019 – Week of January 21-27
Greetings from The 88 Project! We are bringing you news, analysis, and actions regarding human rights and civil society in Vietnam during the week of January 21-27. Vietnam has arrested two people for their activism, Chau Van Kham, an Australian democracy advocate, and Nguyen Van Vien, a member of the Brotherhood for Democracy. This week, citizen journalist Do Cong Duong's five-year sentence was reduced by one year on appeal; he will serve those four years along with four other years under a separate charge. Five other men affiliated with a group calling for political change were supposed to face an appeal trial this week, but it was cancelled after one man's lawyer did not appear in court. This group includes Luu Van Vinh, who is facing a sixteen-year sentence. US citizen Michael Nguyen remains detained in Vietnam, and authorities this week summoned a well-known female activist for questioning in his case. Truong Huu Loc, who participated in June 2018 national protests, also remains detained after eight months. This week, we remember the 22 members of the An Dan Dai Dao religious group who were convicted for activities related to running an eco-tourism company, imprisoned female activist Tran Thi Nga, and four Hoa Hao Buddhists who were sentenced to prison in January 2018. A man and his friends were briefly detained this week for wearing a shirt protesting the new Law on Cybersecurity. And several communities are at risk, including five people in Loc Hung who are being prosecuted for allegedly inciting protests during recent forced evictions and a religious community in Kon Tum Province whose pagoda was destroyed by authorities. In international advocacy, read about Vietnam's Third Cycle of the UPR, and in analysis, read two opinions about attitudes towards Vietnamese human rights and its defenders. Please take action with ACAT-France to call on the French President to raise human rights with the Vietnamese government in their expected interactions in 2019.
Please subscribe to the newsletter!
HUMAN RIGHTS & CIVIL SOCIETY
Prisoners of Conscience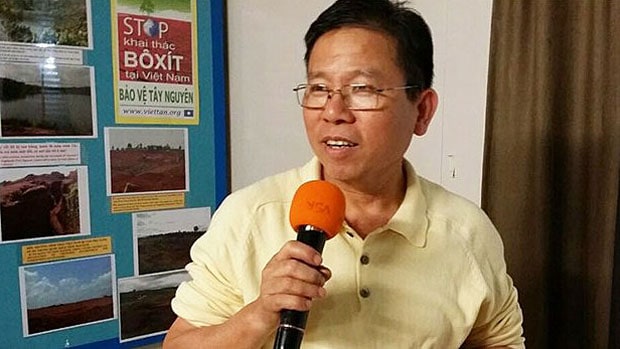 Chau Van Kham, Source: Viet Tan
Vietnam has 
arrested two more activists
, 
Chau Van Kham
, an Australian citizen, and Nguyen Van Vien, a member of the Brotherhood for Democracy. They were arrested on January 13 in Ho Chi Minh City. Kham, a member of overseas democracy group Viet Tan, was in Vietnam on a "human rights fact-finding trip." Vien had become an environmental activist in the aftermath of the Formosa environmental disaster. He is supposedly 
charged under Article 109
 of the 2015 Criminal Code for subversion. According to a 
press release
 from the Brotherhood for Democracy, police arrested Vien when he was on the way to pick up Kham. Kham has not been permitted 
consular communications
.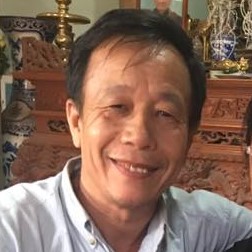 One year ago on January 24, 
Do Cong Duong
 was detained in Vietnam while filming a forced eviction. Duong, who also ran an online video channel, was sentenced to nine years in prison in two separate trials. On January 23, 2019, his sentence of five years for "abusing democratic freedoms" was 
reduced to four years
 on appeal. The appeal of his other four-year sentence has already been denied. He will have to serve eight years in prison in total.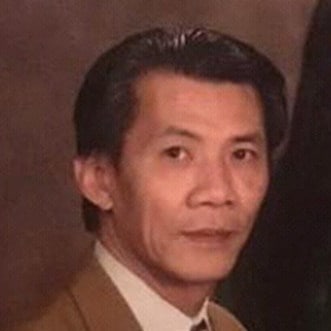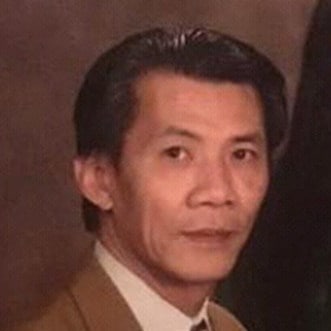 Authorities have reportedly 
ramped up their investigation
 against detained US citizen 
Michael Nguyen
, who is being held on charges of subversion. Activist Le My Hanh was summoned this week for police questioning in relation to Nguyen's case. Hanh and Nguyen met during Nguyen's trip to Vietnam in the summer of 2018, shortly before his arrest. Little information has been available about his case, and his family maintains that he was not involved in any kind of activism.
Truong Huu Loc remains in detention
 months after his June 2018 arrest, charged with "disruption of security" under Article 118 of the 2015 Criminal Code for livestreaming to call for protests and supplying protesters with food and water. He was taken into custody a day after large-scale protests against two draft bills on cybersecurity and Special Economic Zones swept the country. He has not been able to meet with a lawyer.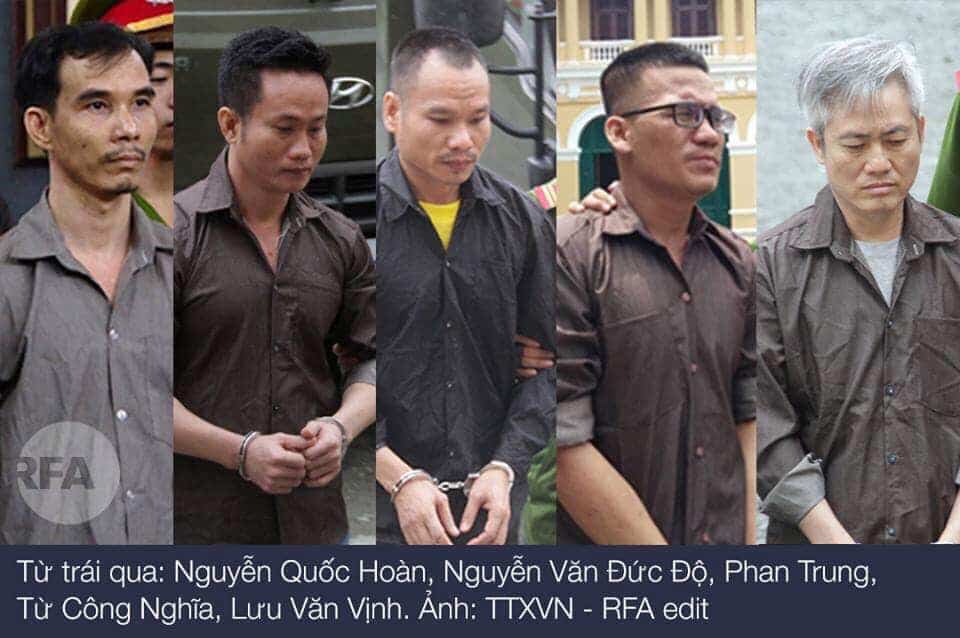 At 9:00 am on January 21, the appeal trial against 
Luu Van Vinh
 (sentenced to 15 years) and his co-defendants 
Nguyen Quoc Hoan
 (13 years), 
Nguyen Van Duc Do
 (11 years), 
Tu Cong Nghia
 (10 years), and 
Phan Van Trung
 (also known as Thich Nhat Hue, 8 years) began. But since one defense counsel, who was appointed by the authorities for Phan Trung, did not show up, the 
trial was postponed
. No new date has been announced. Vinh took part in environmental and sovereignty protests and founded a pro-democracy group, the Coalition for Self-Determination for Vietnamese People; his co-defendants were tried for their alleged affiliations with the group, which called for political change in Vietnam.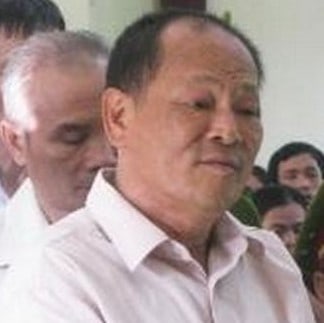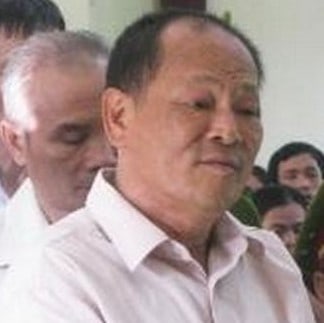 Phan Van Thu, founder of the An Dan Dai Dao group, sentenced to life in prison
This week, we remember the 
twenty-two members of the An Dan Dai Dao religious environmental group
who were tried in January 2013 under Article 79 of Vietnam's 1999 Penal Code. They received sentences ranging from a minimum of 10 years to life in prison (for the founder). The utopian group ran an eco-tourist company in Phu Yen Province, inspired by their religious principles. They organized conferences and produced leaflets to disseminate their beliefs. Those affiliated with the group maintained that the activities of the group were purely religious and that the authorities interpreted their religious teaching in political terms.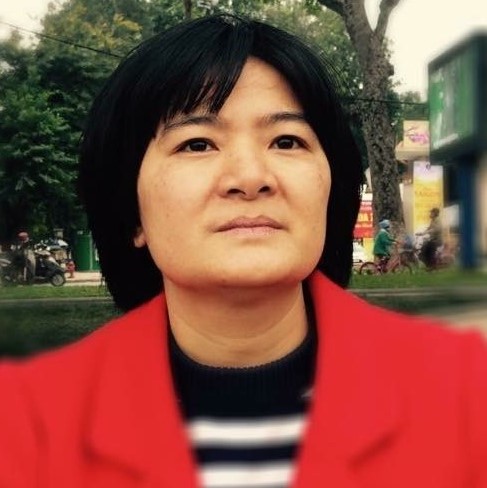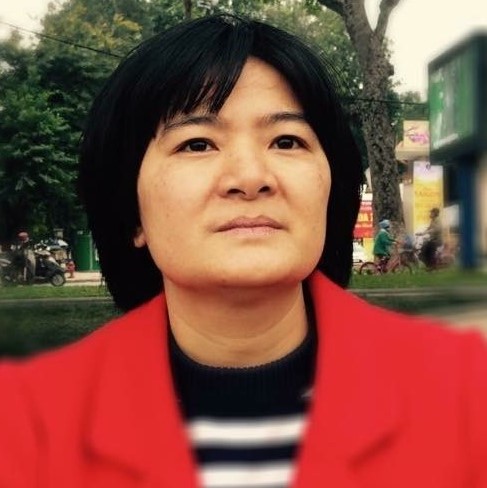 We also remember 
Tran Thi Nga
, a land and labor rights advocate who started fighting for human rights after her experience as a migrant laborer in Taiwan. Nga was arrested on January 21, 2017, and later sentenced to nine years in prison. She was transferred in March 2018 to a prison farther away from her family and faced death threats from an abusive cellmate there. The UN Working Group on Arbitrary Detention deemed her arrest and detention arbitrary.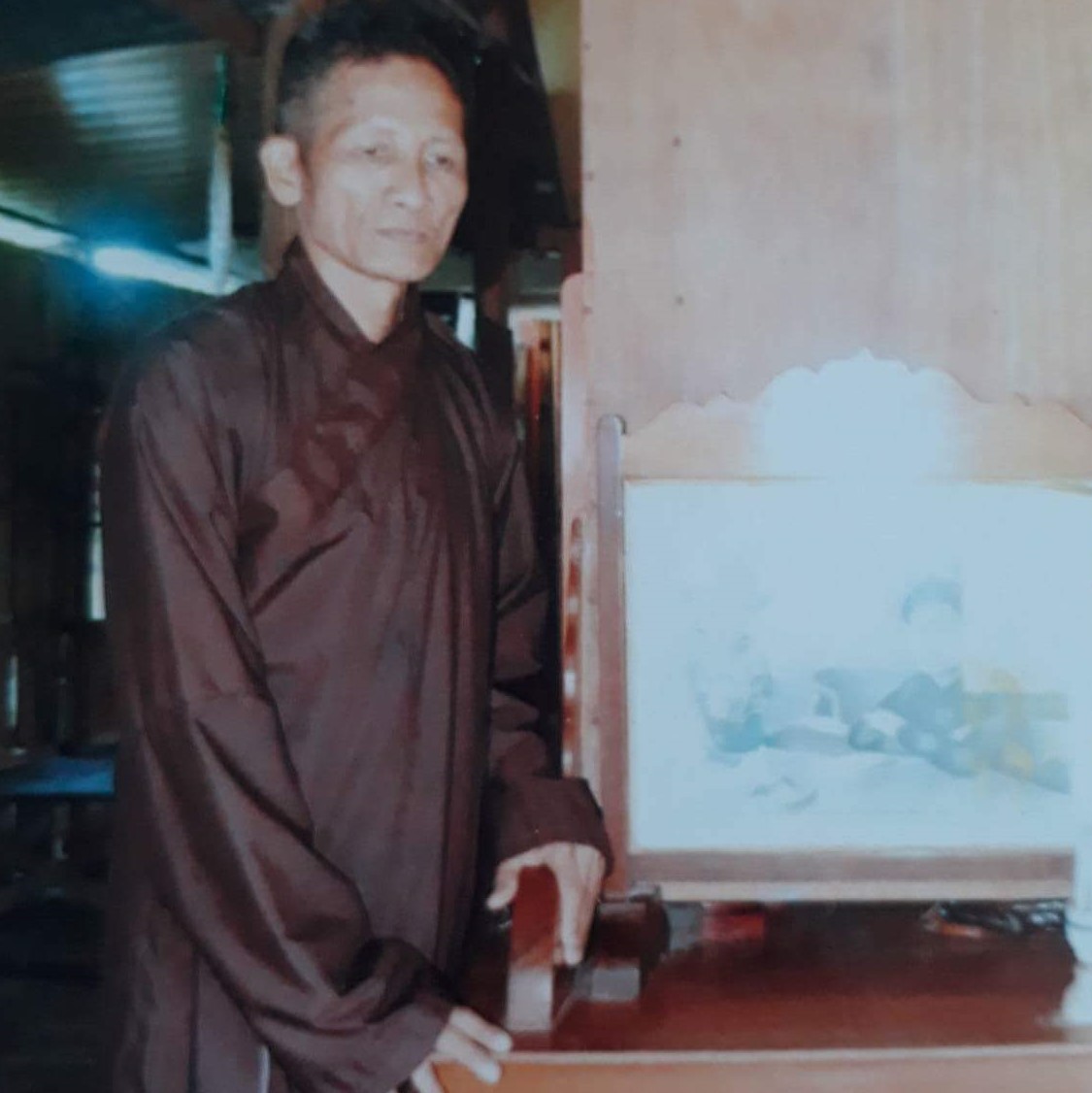 Vuong Van Tha
One year ago on January 23, four Hoa Hao Buddhists were sentenced to a total of 31 years in prison for allegedly making and flying the flag of the former Republic of Vietnam. 
Vuong Van Tha
 received a 12-year sentence, and his family is very worried about his condition in prison; as of December 2018, they had been denied visits with him for over 11 months. Tha's son, 
Vuong Van Thuan
, was sentenced to seven years, and his nephews, 
Nguyen Nhat Truong 
and 
Nguyen Nhat Thuong
, were both sentenced to six years in prison.
Activists at Risk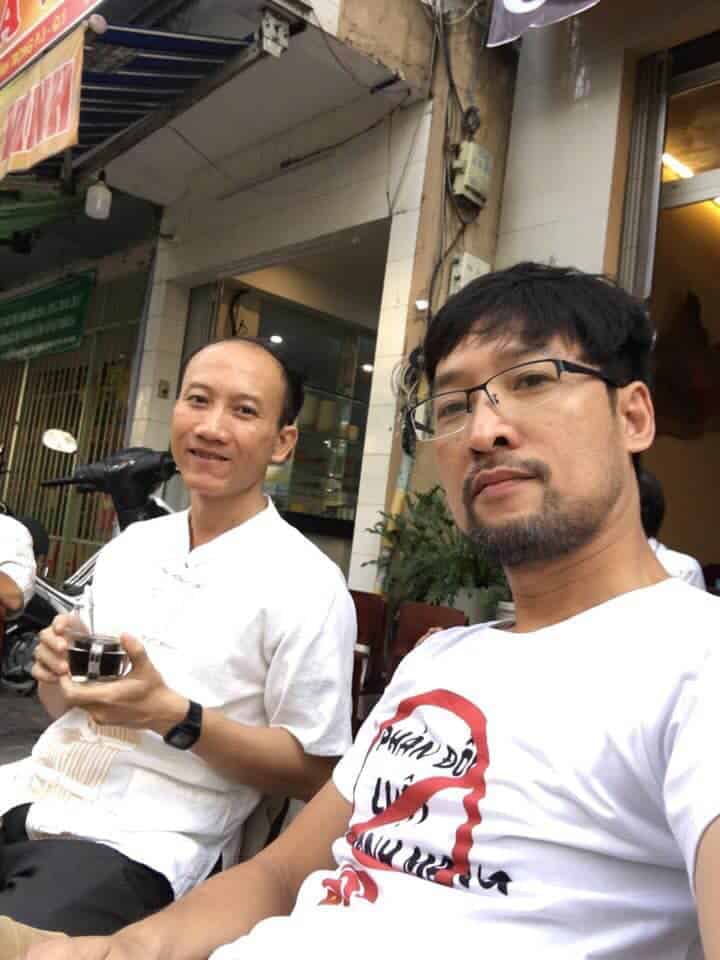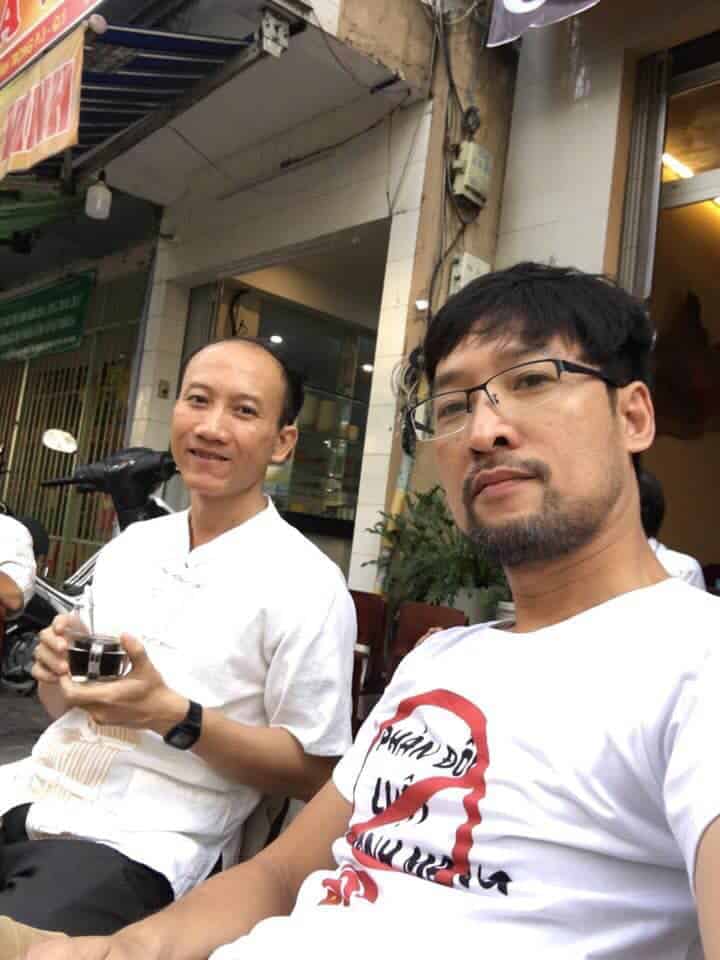 Pham Ngoc Minh and his t-shirt protesting the Law on Cybersecurity. Source: Facebook Hoàng Dũng
Facebooker Hoang Dung 
released news
 on January 20 that police had 
arrested
 Nguyen Phuoc Hoang Vu (Facebook account name Paul Vu Nguyen), Pham Ngoc Minh (Facebook account name Hoàng Trường Sa), and their friend when they were drinking coffee in District 3, Ward 5, Ho Chi Minh City. The reason for this arrest was Minh's t-shirt, which protested the new Law on Cybersecurity. Police took them to the police station at No. 184, Tran Binh Trong Street, District 3, Ward 5, Ho Chi Minh City for questioning. The police finally released them all in the late evening after Minh gave up his t-shirt.
Environmental Activism/Community at Risk
On the morning of January 11, 2019, the authorities of Plei Kan Town, Ngoc Hoi District, Kon Tum Province 
mobilized a powerful force to destroy Linh Tu pagoda
 when the abbot Thich Dong Quang left for medical treatment. No state media reported this news. After being contacted by a citizen, Facebooker Ngoc Tuyen Dam 
went to the site of the pagoda
 and released two articles about the incident. The reason for the destruction was because of the abbot Thich Dong Quang's "disobedience" towards the authorities. He did not accept being under the control of "state" monk Thich Quang Xa, nor Ngoc Hoi authorities. Despite claiming they respected his religious freedom, the authorities kept harassing the pagoda. The incident came just days after the second round of 
forced evictions in Loc Hung
 vegetable garden in Ho Chi Minh City.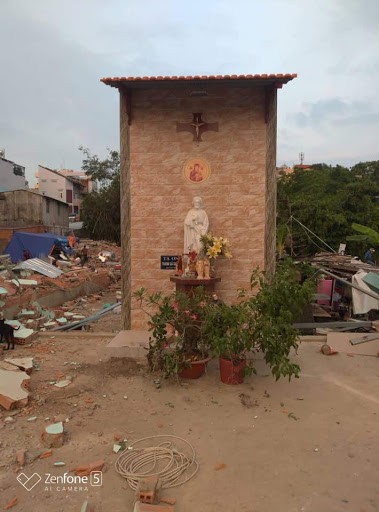 Houses destroyed, a Saint statue was spared, at Loc Hung on January 8, 2019. Source: Facebook Phạm Thanh Nghiên
In a press conference on January 20, 2019, Lieutenant Colonel Nguyen Thanh Loi, police captain of Tan Binh District, Ho Chi Minh City, 
accused five Loc Hung residents
 — Cao Ha Chanh, Cao Ha Truc, Tran Quoc Tien, Vu Van Bao, and Tran Minh Thoa — of leading and inciting the others to protest against the authorities when they were on duty at Loc Hung during forced evictions. Police are now in the process of pressing criminal charges against the five. The 
forced evictions in the Loc Hung neighborhood of Ho Chi Minh City
 on January 4 and 8 left over 100 homes destroyed and dozens — including many dissidents and veterans of the former Republic of Vietnam — homeless.
On January 23, 2019, police disrupted a program held for disabled veterans of the former Republic of Vietnam at Hoa Khanh Church, Lien Chieu District, Da Nang City. These disabled veterans are not recognized as veterans by the Vietnamese government, and thus do not receive any public benefits. Approximately 50 government officials went into the church while 50 others stood outside or waited in coffee shops. A police officer turned off the emcee's microphone, interrupting the program and making the atmosphere tense. Police of Lien Chieu District said that the peaceful ceremony was disrupted because authorities fear that the veterans will connect with "terrorist" organizations.
Concerned citizens are launching a campaign to save Tam Dao, a rain forest national park in the Red River Delta of Vietnam. They worry that a development deal for the park is going on behind closed doors, a decade after another development project there had originally been proposed and later halted. Some say the conflict mirrors that of similar issues of deforestation in the country in recent years, where private and governmental special interest brokers land deals without disclosing environmental impacts to the communities affected.
International Advocacy
Vietnam underwent its Third Cycle of the 
Universal Periodic Review
 by the UN Human Rights Council this week. Both the Vietnamese government and NGO stakeholders were able to 
submit commentary
 before the panel. A government representative said that the country had already implemented 175 of 182 recommendations made five years ago at the previous UPR and affirmed a commitment to human rights. However, stakeholders drew attention to the recent escalating crackdown on dissent in the country and refuted the claim that Vietnam does not jail human rights activists. Further, a representative of the Ministry of Justice said that Vietnam 
will not publicly release data
 on its use of the death penalty, creating more questions about the application of a practice that has already been heavily-criticized for its secrecy and legal use in drug offenses. This remark came in contrast to the same representative stating that executions in Vietnam are public.
NEWS & ANALYSIS
Japan must stand with Vietnamese human rights activists
: "The Japanese government fears criticism of Vietnam's human rights issues will push Vietnam closer to China. But while China and Vietnam are close neighbours and are run by communist parties, Vietnam's relationship with China is also marred by a long history of war and rivalry that has led to popular suspicion and resistance against growing Chinese influence. Tokyo should realise that Vietnam's leaders need to balance their relationship with China with equally strong relationships with its aid donors. Japan is Vietnam's largest bilateral donor and a large export market, leaving it in a unique position to pressure the Vietnamese government to undertake reforms and respect rights. The failure to put rights on an equal footing with trade and aid is a cynical perpetuation of Japan's 'values-free diplomacy,' which has also contributed to sidelining rights in its approach to countries such as Cambodia and Myanmar."
Not Just Football, Some Vietnamese Do Care About Human Rights, Political Pluralism, and Democracy
: "It matters because only five years ago, during the last UPR cycle, not a lot of people in Vietnam know much about human rights and could care less about the UPR process. It matters, even more, when the one recommendation from the Czech Republic to Vietnam during this UPR cycle, asking the government to allow political pluralism and democracy in the country, also became one of the most read news of January 2019 on 
Luat Khoa
 online magazine just 24 hours after being published. Recognizing that there is a small, young sector of the population who is still willing to speak up when faced with harassment and even imprisonment as the government hardened its oppression methods, is, therefore, essential. It is the other image of Vietnamese that the world needs to take notice because we are more than just a fun, tropical travel destination with good foods and hard-core football fans."
Vietnam's political freedoms and its economic success: "Middle income countries are defined by their distance from the global technology frontier and their ability to upgrade, catch up and innovate is important for closing that distance. Above all, to reach the frontier, countries need to be open to ideas and have institutions that allow for more complex interactions across the domestic economy and across the world. That includes good governance characterised by decentralised economic decision-making. So while Vietnam's economy continues to burn along, it's unlikely to continue to without further lifting the heavy burden of state-owned enterprises and the state. That's the dilemma, at a different stage, for China too."
TAKE ACTION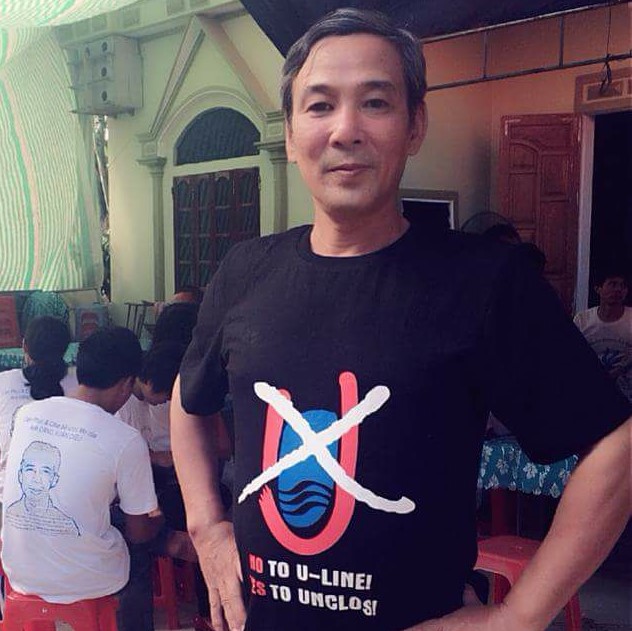 Le Dinh Luong, environmental and democracy activist sentenced to 20 years in prison in 2018
Take action with Action by Christians for the Abolition of Torture (ACAT)-France for Vietnamese human rights activists by signing their petition demanding the French President raise human rights with the Vietnamese government, and calling for the release of activists Nguyen Trung Ton, Le Dinh Luong, and Tran Thi Nga. Sign the petition, here (available in English, Vietnamese, and French)!
© 2019 The 88 Project
https://the88project.org/wp-content/uploads/2019/01/luu-van-vinh-and-codefendants-original-appeal-trial.jpg
638
960
kayleedolen
https://the88project.org/wp-content/uploads/2019/01/88project.png
kayleedolen
2019-01-28 08:40:03
2019-04-30 07:51:28
Vietnam Free Expression Newsletter No. 4/2019 – Week of January 21-27