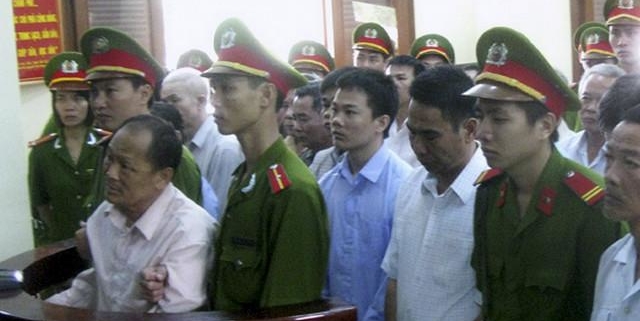 Vietnam Free Expression Newsletter No. 4/2018 – Week of January 22-28
Greetings from The 88 Project! We are bringing you news, analysis, and actions regarding human rights and civil society in Vietnam during the week of January 22-28. Environmental activists Hoang Duc Binh and Nguyen Nam Phong will now face trial on February 6, 2018, after their trial was postponed just before it was due to start on January 25. Hoa Hao Buddhist Vuong Van Tha, his son, and his two nephews, were sentenced to between six and twelve years in prison for their peaceful activism. This month, we remember the 22 An Dan Dai Dao Buddhists serving multiple years in prison after their arrest in February 2012 and trial in January 2013. Fishermen gathered this week in Quang Binh to petition the government for fair compensation following the Formosa environmental disaster, and locals in Nghe An defended their land from being confiscated after a tense encounter with authorities. In the news, read about social media concerns and the question of long-term change following Vietnam's recent corruption crackdown. In case you missed it, check out IFEX's user-friendly map of "10 acts of artistic rebellion," and listen to our interview with RFA Vietnamese to learn more about our recently-launched Vietnam Political Prisoners Database. Finally, remember that three more activists face trial in the coming week, and please take action for Hoang Duc Binh.
Read the full newsletter, here.
And please subscribe!
HUMAN RIGHTS & CIVIL SOCIETY
Prisoners of Conscience
Hoang Duc Binh and Nguyen Nam Phong's trial was scheduled for January 25 at 8 a.m., but it was postponed shortly before the scheduled time. It's now slated for February 6, 2018, in Nghe An. The environmental activists were involved in Formosa protests. Binh, vice president of the independent Viet Labour Movement and a well-known blogger who covered news on the environmental disaster, is charged with "resisting persons in the performance of their official duties" under Article 330 and "abusing democratic freedoms to infringe upon the interests of the State" under Article 331 of the new 2015 Criminal Code. Phong is charged with "resisting persons in the performance of their official duties" under Article 330. Lawyer Ha Huy Son met with Binh on January 24, at Nghi Kim Detention Center in Nghe An province and reported that Binh is in good spirits and his health is normal, although he looks thinner and still has back pain.
Human Rights Watch 
called 
for their releases ahead of the scheduled trial. Brad Adams, Asia Director, stated: "There is no sign that Vietnam is slowing down its intensive crackdown on rights activists in the last 14 months." Former political prisoner Do Thi Minh Hanh, who is the president of the Viet Labour Movement, was 
detained 
and deported home, and her cellphone was confiscated, after arriving at an airport with plans to attend the trial to support Binh and Phong.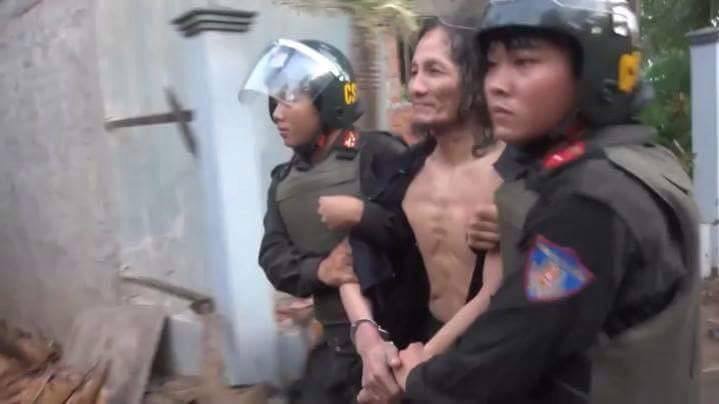 Hoa Hao Buddhist 
Vuong Van Tha
 was 
sentenced 
to 12 years in prison under Article 88 in An Giang province. Neither his lawyer nor his family were permitted to attend the trial. Tha previously served three years in prison for "abusing democratic freedoms," and had resumed his activism shortly before his May 2017 re-arrest. His house was put under siege by authorities at the time of the arrest, blasted with water cannons that injured many inside the house. Tha's son and two nephews (
Vuong Van Thuan
, 
Nguyen Nhat Truong
, and 
Nguyen Nhat Thuong
) were also arrested with him; they were sentenced to seven and six years each, respectively. The four were reportedly 
arrested 
for making and flying the flag of the former Republic of Vietnam.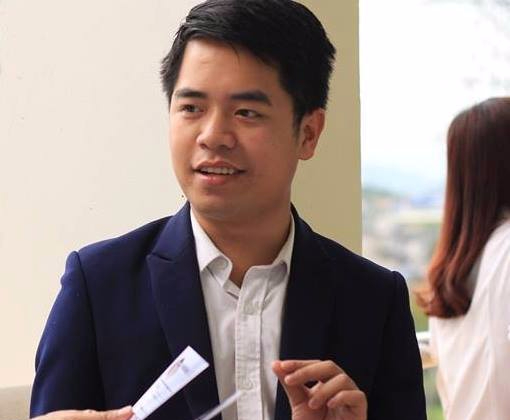 Phan Kim Khanh's family visited him on January 22 for the first time since his trial. Khanh had been transferred from Thai Nguyen province Detention Center to Nam Ha prison in Ha Nam province, which probably means he has not appealed his sentence of 6 years imprisonment and 3 years of probation under Article 88. According to the family, Khanh is in good health and spirits.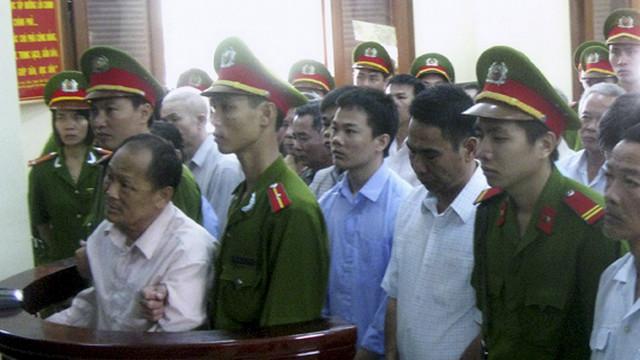 Members of the Buddhist group at their trial in January 2013. Source: Radio DLSN
Late January marks five years since 22 members of the An Dan Dai Dao ("Peaceful Altar to the Great Way") Buddhist group were 
tried 
under Article 79 for subversion and sentenced to between 10 years and life in prison. The defendants were arrested in February 2012 under Article 258 and tried under Article 79 of the 1999 Penal Code by the Phú Yên People's Court in January 2013, in what is called the "Council for the Laws and Public Affairs of Bia Son" affair. The group was charged with subversion and was accused of writing documents critical of the government, setting up two companies and investing in an eco-tourism park as a cover for recruiting supporters. However, those affiliated with the group maintained that the activities of the group were purely religious and that the authorities interpreted their religious teaching in political terms. Read the 
letter
 that Ms. Vo Thi Thanh Thuy, 
Phan Van Thu
's wife, sent to international human rights organization in 2014 to tell the story of An Dan Dai Dao, the arrests and trial of the members of the group. To read more about each political prisoner, search by "2012" and "An Dan Dai Dao" in our 
database
 to bring up all 22 defendants.
Environmental Activism/Community at Risk
One hundred fishermen gathered in Quang Binh to 
protest 
for three days over inadequate compensation from authorities following the Formosa toxic waste spill. Nearly two years since the disaster began, many fishermen have not received their promised funds.
Also, in Nghe An province this week, dozens of households 
protested the confiscation
 of their land. The government and villagers had not been able to reach an agreement about the future of the land, so the police came to seize it to begin project development. However, they were unable to seize the land when the affected locals non-violently blocked their advances, stating that the government had not offered them adequate compensation.
NEWS & ANALYSIS
Vietnam's Social Media Battle: "He recounts the weeks following the 2016 Formosa disaster. 'It was a bad time for me, my friends and family,' he says. 'They [blocked Facebook and Instagram] because of that disaster only, but it affected lives. Our world was closed.' Many people, he explains, were simply trying to go about their daily lives and weren't involved in any protests, but their access was blocked anyway. Frustrations were voiced in personal interactions, and the fact that the disruptions were limited to weekends suggested that the government was aware of how upset people would be if access was blocked for a longer period. 'To me and many of my friends who really cared about the disaster, at that time the only thing we could do is talk about it,' Phong adds. 'We wanted to talk about it and share our opinions, we wanted the government to listen to the young people.'"
Anti-graft drive in Vietnam gets boost: "Hanoi is keeping a tight lid on criticism of the government amid its anti-graft drive. Last year, a 24-year-old student who blogged about corruption was sentenced to six years' jail for spreading propaganda against the state. According to VNExpress newspaper, the anti-corruption panel wants to try 21 cases this year and open investigations into 21 more incidents. It remains to be seen if the campaign will result in structural reform."
IN CASE YOU MISSED IT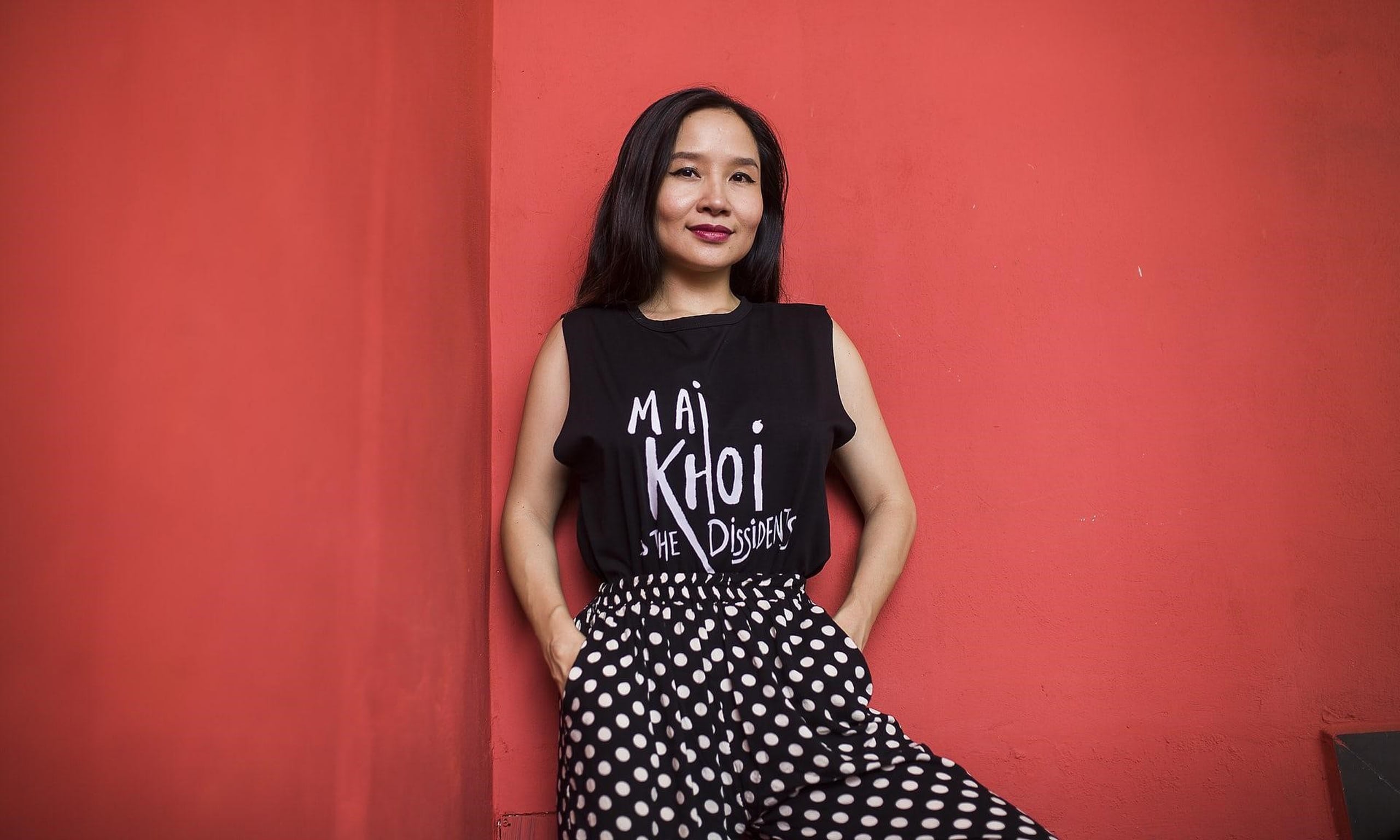 IFEX released their interactive feature, "10 acts of artistic rebellion," which highlights the stories and works of artists worldwide who have recently faced imprisonment, harassment, or other risks for their activism. Vietnamese dissident singer Mai Khoi is among the featured cases.
COMING UP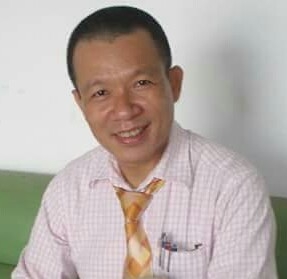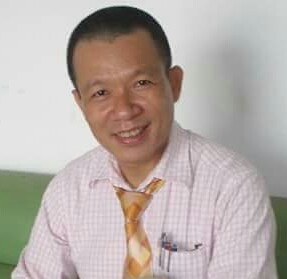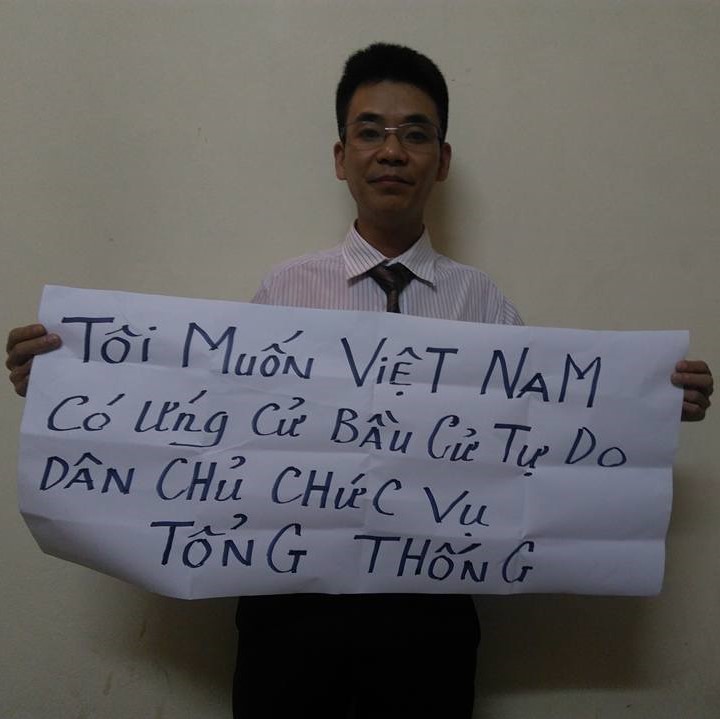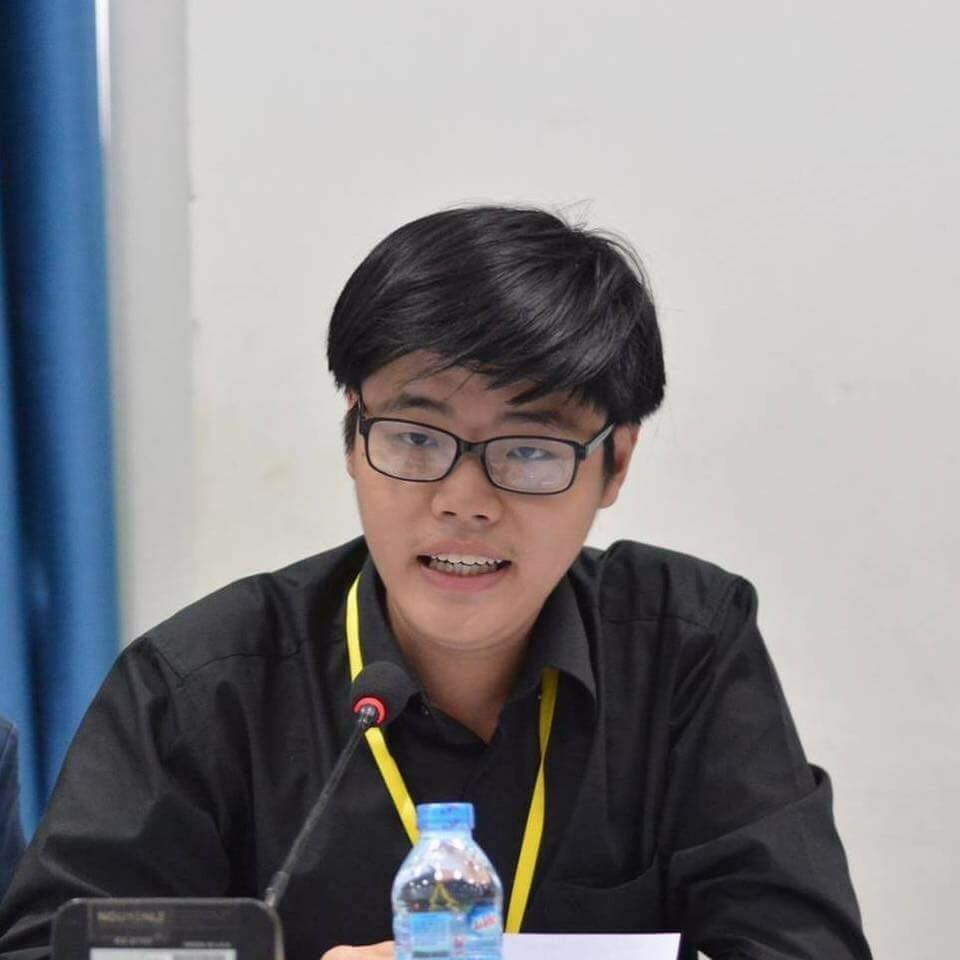 Three activists, 
Vu Quang Thuan
, 
Nguyen Van Dien
, and 
Tran Hoang Phuc
 (above, left to right), will be tried on January 31, 2018, by the People's Court of Hanoi. They are charged under clause 1 of Article 88 of the 1999 Criminal Code and face between three and twelve years of imprisonment. According to the indictment, Vu Quang Thuan and Nguyen Van Dien were accused of posting 17 video clips on the Internet and possessing materials with anti-socialist state content; Tran Hoang Phuc was accused of helping them in storing the materials and posting 3 of the 17 clips.
TAKE ACTION
 
Labor and environmental activist, Hoang Duc Binh (right), along with fellow blogger Bach Hong Quyen (left), who is wanted by authorities
Take action for Hoang Duc Binh with Front Line Defenders. Send a letter urging the Vietnamese government to immediately release him and drop all charges against him. Click here to get involved.
You can also take Amnesty International's Urgent Action for Hoang Duc Binh and Bach Hong Quyen, also an environmental activist who is currently wanted by the Vietnamese authorities.
https://the88project.org/wp-content/uploads/2018/01/buddhist-group.jpg
360
640
kayleedolen
https://the88project.org/wp-content/uploads/2019/01/88project.png
kayleedolen
2018-01-29 08:04:08
2019-04-30 07:59:42
Vietnam Free Expression Newsletter No. 4/2018 – Week of January 22-28