Vietnam Free Expression Newsletter No. 3/2018 – Week of January 15-21
Greetings from The 88 Project! We are bringing you news, analysis, and actions regarding human rights and civil society in Vietnam during the week of January 15-21. Catholic activist and blogger Nguyen Van Oai will serve the rest of his five year sentence; his appeal was denied on January 15. Vu Hung, who was arrested two weeks ago, has been subjected to new charges. We remember Tran Huynh Duy Thuc on the eighth anniversary of his trial on January 20. Former political prisoner Le Quoc Quan has been evicted from his family home. Human Rights Watch released a comprehensive summary of human rights abuses in Vietnam in 2017. In the news, read about the high profile corruption trials in Vietnam, Internet controls, and the decline of press freedom in Southeast Asia. Coming up on January 25, Hoang Duc Binh and Nguyen Nam Phong face trial under Articles 330 and 331 of the 2015 Criminal Code. Please take action for Tran Huynh Duy Thuc.
Read the full newsletter, here.
And please subscribe!
HUMAN RIGHTS & CIVIL SOCIETY
Prisoners of Conscience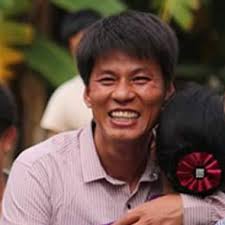 A court in Nghe An 
denied
 Catholic activist and blogger 
Nguyen Van Oai's
appeal 
of his five year sentence on January 15. Oai was sentenced in September 2017 to five years of imprisonment and four years of probation under Article 79 of the 1999 Criminal Code. His wife and mother were the only family members permitted to attend the hearing; they reported Oai to be in poor health. Both he and his lawyer maintained his innocence and claimed that the trial was not fair. Supporters were attacked outside the courthouse, their cellphones and banners with messages of solidarity  were confiscated. Oai has a daughter who is less than six months old.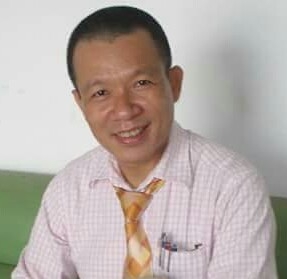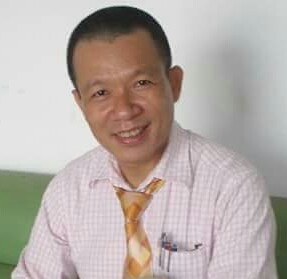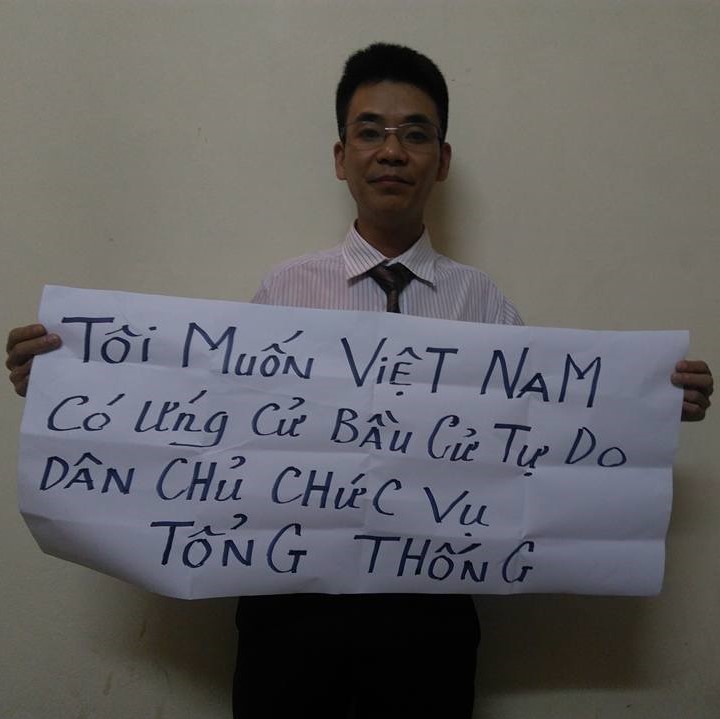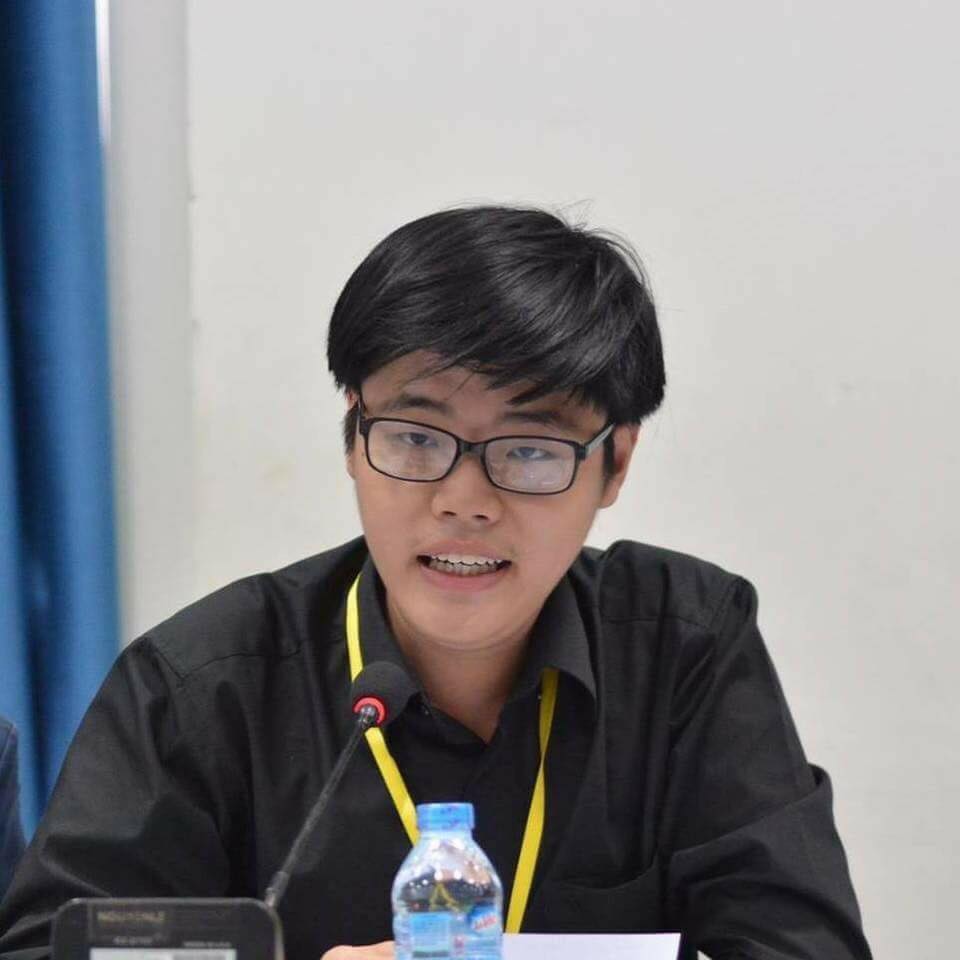 Three activists 
Vu Quang Thuan
, 
Nguyen Van Dien
, and 
Tran Hoang Phuc
 (above, left to right), will be tried on January 31, 2018, by the People's Court of Hanoi. They are charged under clause 1 of Art. 88 of the 1999 Criminal Code and face between three and twelve years of imprisonment. According to the indictment, Vu Quang Thuan and Nguyen Van Dien were accused of posting 17 video clips on the Internet and possessing materials with anti-socialist state content; Tran Hoang Phuc was accused of helping them in storing the materials and posting 3 of the 17 clips. Click on their names to read more about their activism and arrests in our 
database
.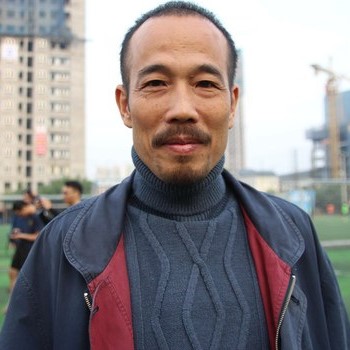 Teacher and pro-democracy activist 
Vu Hung
, who was arrested on January 4, has been 
charged 
under Article 134 of the 2015 Criminal Code ("intentionally inflicting injury on or causing harm to the health of other persons"). This comes after it was previously announced that he would be tried under Article 318 of the 2015 Code ("disturbing public order").
Blogger 
Nguyen Dinh Ngoc
 (aka Nguyen Ngoc Gia) was released on December 27, 2017, upon completion of his three year prison sentence under Art. 88. Read this 
interview 
by the RFA with Nguyen Dinh Ngoc, in which he shares his experience in prison and the personal sacrifice he had to endure to speak the truth. Here are his own words: "Until August 25, 2015, the visitor log was brought in for me through the small hole on the wall. I was startled when I saw the writing and signature of my youngest son. I was so happy and anxious, I wept. It was the first and last time after eight months of imprisonment I saw his handwriting and signature. Then, my son died three days later. The next day, the guard informed me about his death. I will never forget that terrible day when I was told the heartbreaking news in such a cruel and emotionless way. Then, I offered to plead guilty, hoping to be allowed to go home to observe the 100th day after his death, but they did not allow me to go. When the investigation period was over, they still did not let me meet my family."
Activists are 
collecting funds
 to assist Nguyen Ngoc Gia until February 14, 2018. Please contact us if you can help.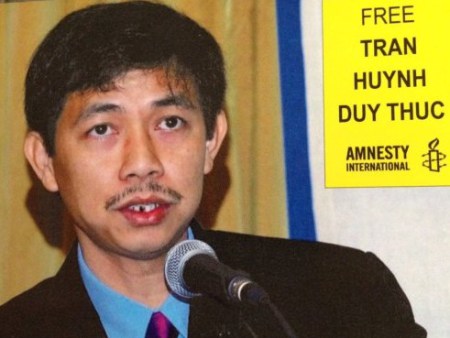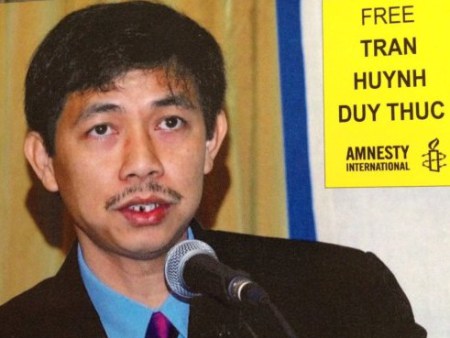 January 20 marks eight years since blogger and entrepreneur 
Tran Huynh Duy Thuc
 was sentenced to sixteen years under Art. 79 and 88 of the 1999 Criminal Code. Thuc still has half of his prison sentence remaining. As of October 2017, his condition in prison had somewhat improved, but he is still suffering from poor health, including potential glaucoma.
Activists at Risk
Human rights lawyer and former political prisoner, Le Quoc Quan, was 
evicted 
from his home with his family this week, as authorities pressured his landlord to break their rental contract. He served 30 months for trumped up charges of "tax evasion," and was released in 2015.
This news comes on the heels of Nguyen Phu Trong, the General Secretary of the Communist Party's, 
reaffirmation 
of the state's commitment to cracking down on dissent as a matter of "national security" at a conference this week in Hanoi.
International Advocacy
Human Rights Watch released its annual report this week, and the 
chapter 
on Vietnam is bleak. The report states that at least 21 activists were arrested in 2017 (our 
database of political prisoners
 shows a whopping 42 arrests last year), and several others were tried and shackled to long sentences or await trial in incommunicado detention. Attacks on activists were common in 2017. The report highlights the kidnapping and beating of Nguyen Trung Ton and Nguyen Viet Tu, who were left injured in a rural area after the coordinated attack. The report also elaborates on restriction of protest and activists' movements and the persecution of religious and ethnic minorities. The report partially attributes the escalated repression in 2017 to the US withdrawing from TPP negotiations.
NEWS & ANALYSIS
Vietnam Seeks Upper Hand on Dissent with Rules On Foreign Internet Services: "Legislation on normally free-wheeling foreign internet firms such as Facebook and Google, both popular among Vietnamese, extend the Communist country's tightening of control over online dissent after initial moves over the past two years, analysts say. 'In recent years Vietnam has witnessed a boom on the Internet and social media plays a very important role in Vietnamese citizens' lives, and so I think that the government is aware of the importance of social media,' said Trung Nguyen, international relations dean at Ho Chi Minh University of Social Sciences and Humanities. 'That's the reason why they want to establish their presence, because they want to control social media,' he said."
The Press Is Under Attack In Southeast Asia And It's Only Going To Get Worse: "In addition, reporters across the region are facing years in prison over their work. In Vietnam, citizen journalist Nguyen Van Hoa was sentenced to seven years in prison for using a camera mounted on a drone to film protesters demonstrating against a toxic steel plant spill. In Myanmar, two Reuters reporters, Wa Lone and Kyaw Soe Oo, face up to 14 years in prison under a colonial-era law called the Official Secrets Act. 'Laws and legislation is abused, often by governments and fundamentalist groups, to prosecute the media and restrict freedom of expression,' said Marte Hellema of the Asian Forum for Human Rights and Development. 'Combined with the culture of impunity across the region, it results in the repression of the freedom of press on a daily basis.'"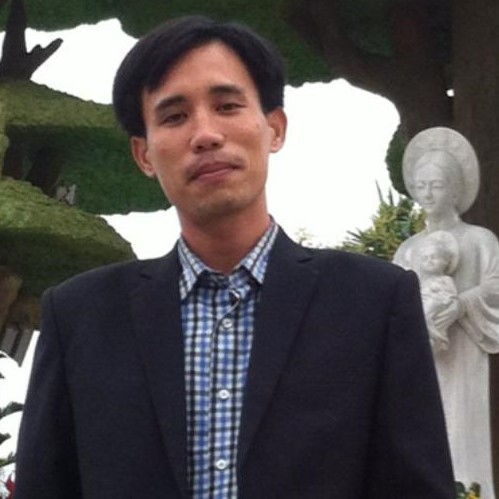 Two activists, 
Hoang Duc Binh
 (above) and 
Nguyen Nam Phong
, will both 
face trial
 on January 25. Hoang Duc Binh was arrested on May 15, 2017, in Nghe An province when he escorted Catholic priest Nguyen Dinh Thuc from the Song Ngoc parish in Dien Chau district to Vinh city. The police stopped their car in Dien Chau district's center and violently removed Binh from the car.  When the police ordered the driver, Nguyen Nam Phong, to open the car to let them take Binh out, Phong refused. Six months later, on November 28, 2017, Nghe An province police also arrested Phong. Binh, vice president of the independent Viet Labour Movement and well-known blogger who covered news on the environmental disaster caused by Formosa, is charged with "resisting persons in the performance of their official duties" under Article 330 and "Abusing democratic freedoms to infringe upon the interests of the State" under Article 331 of the new 2015 Criminal Code. Phong is charged with "resisting persons in the performance of their official duties," under Article 330.
TAKE ACTION
Please take Amnesty International's Urgent Action for Tran Huynh Duy Thuc. The Action was originally released in 2016, but Thuc continues to suffer from poor health conditions and mistreatment in prison. Please send an appeal on his behalf.
 © 2018 The 88 Project 
https://the88project.org/wp-content/uploads/2018/01/prisoner-collage-31.jpg
960
960
kayleedolen
https://the88project.org/wp-content/uploads/2019/01/88project.png
kayleedolen
2018-01-22 06:40:18
2019-04-30 07:59:48
Vietnam Free Expression Newsletter No. 3/2018 – Week of January 15-21