Vietnam Free Expression Newsletter No. 31/2017 – Week of September 25-October 1
Greetings from Huong, Ella, and Kaylee from The 88 Project! We are bringing you news, analysis, and actions regarding human rights and civil society in Vietnam during the week of September 25 – October 1. A former prisoner of conscience, Nguyen Viet Dung, was arrested on September 27 under Article 88 and now faces pre-trial detention. Tran Minh Nhat, also a former prisoner of conscience, has an order out for his arrest under Article 304, one of the same provisions that Nguyen Van Oai was tried under last week. Protestors were violently confronted in Hai Duong to disperse them from the entrance of a factory where they had been protesting over pollution concerns. Two organizations have raised concerns about the treatment of religious persons and organizations in Vietnam. Seven Montagnard refugees have been sent to the Philippines as the next step in their resettlement process, while 29 more wait for news regarding their possible imminent deportation back to Vietnam. A former bank executive was sentenced to death amidst an ongoing anti-corruption crackdown. VOICE's UPR campaign continues until October 15. Last but not least, please take action for Nguyen Bac Truyen, who is in incommunicado detention.
Read the full newsletter, here.
And please subscribe!
HUMAN RIGHTS & CIVIL SOCIETY
Prisoners of Conscience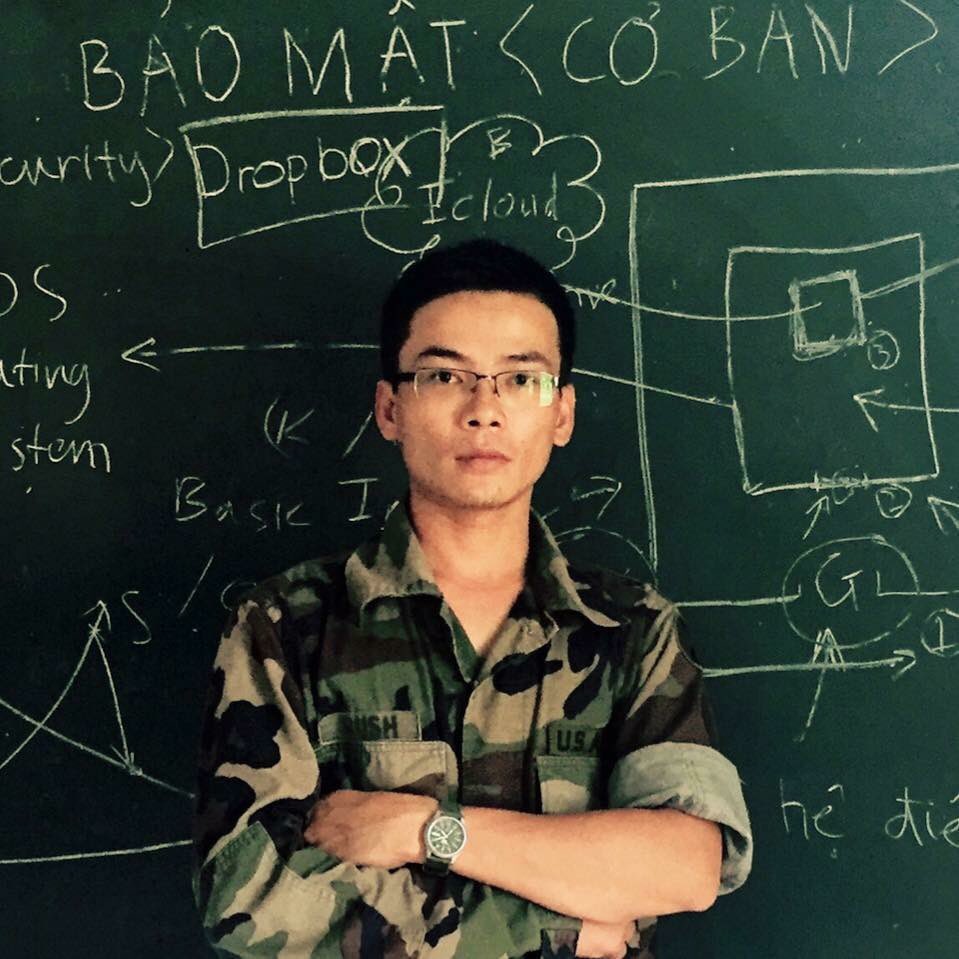 Former political prisoner Nguyen Viet Dung, 31, was re-arrested on September 27 under Article 88. He is the founder of the unsanctioned Republican Party in Vietnam and has been active in environmental and political protests. He was kidnapped and later charged by authorities; he now faces four months of pre-trial detention and up to 20 years in prison. He previously served 12 months in prison under Article 245 after being arrested during an environmental protest.
Activists at Risk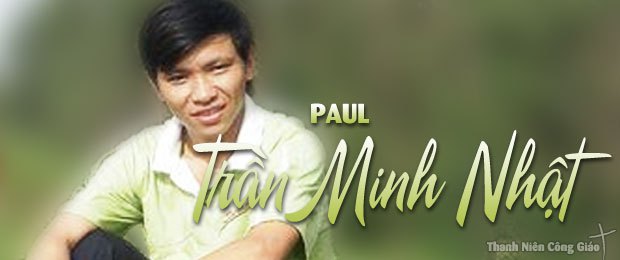 Source: thanhnienconggiao.wordpress.com
Environmental Activism/Community at Risk
On September 25, protesters concerned about factory pollution in Hai Duong, in northern Vietnam, were 
attacked with water cannons and electric rods
, and their tents burned, in a final attempt by authorities to disperse them. Locals have remained outside of the textile factory for several months, vowing not to leave until the factory is moved to another location. The attack on Monday disbanded the protesters, and workers reportedly re-entered the factory later that day. The protesters, however, 
say they will keep up their efforts
 to shut down the factory and stop the pollution.
Protests had been ongoing in Hai Duong
 at the foreign-owned factory, which locals say is causing noise, air, and water pollution. After reporting the issues a year ago to local authorities, nothing had been remedied. The protesters have faced previous harassment from authorities, who have tried unsuccessfully to broker deals between the factory and the locals. The company says it is working on plans to fix the situation and now may be able to resume operating, but many questions remain.
Religious Freedom
The 
Interfaith Council of Vietnam has raised concerns
 about the treatment of Hoa Hao Buddhist Vuong Van Tha, who has been held in solitary confinement since May. His family's residence was attacked with water cannons, and the police extracted Tha, his son, and two cousins in May, injuring other family members at the home in the process. Tha's location remained unknown until recently. Tha had previously served three years under Article 258 for "abusing democratic freedoms." Religious groups and activities are heavily restricted in Vietnam, and those who participate in unsanctioned ways can face harassment, physical attacks, or even prison.
A U.S. Commission on International Religious Freedom report, "
A Right For All: Freedom of Religion or Belief in ASEAN
," released this week, says that freedom of religion in Vietnam is becoming better, but large risks remain for those of ethnic or religious minorities.  According to the report: "The Vietnamese government either directs or allows harassment and discrimination against unregistered, independent religious organizations. There is a disconnect between the central government's overtures to improve religious freedom conditions and the ongoing actions taken by local officials, public security, and organized thugs to threaten and physically harm religious followers and their houses of worship or other religious property. The Vietnamese government also regularly targets certain individuals and groups because of their faith; ethnicity; advocacy for democracy, human rights, or religious freedom; historic ties to the West; or desire to remain independent of Communist government control. These include the independent Cao Dai; independent Buddhists like the Unified Buddhist Church of Vietnam (UBCV), Hoa Hao, and Khmer Krom; Montagnards; Hmong; Falun Gong; and followers of Duong Van Minh."
Vietnam's new Law on Belief and Religion goes into effect on January 1, 2018, but many are skeptical of its registration requirements.
Refugees & Asylum-Seekers
Seven Montagnards seeking asylum 
were sent from Cambodia to the Philippines
 on September 29, where they will wait for a permanent resettlement country. Thirteen other Montagnards have previously been sent there, and 29 more wait in Cambodia as the UNHCR and involved nations debate their fate. The latter 29 have had their asylum applications rejected by Cambodia and fear physical and psychological harm if returned to Vietnam.
Death Penalty
According to Amnesty International, Vietnam is the world's third biggest executioner over the last three years, 
with 429 executions between 2013 and 2016
. A report released (and possibly accidentally leaked) by the Ministry of Public Security in January 2017 on the implementation of the Law on the Implementation of Criminal Sentences between 2011-2016 shows that as of July 2016, there are 681 people on the death row.
International Advocacy
A delegation from 
VOICE 
continues its 
midterm Universal Periodic Review (UPR) campaign
 in Brussels, Geneva, Berlin, Oslo, Prague, and Stockholm from until October 10. Delegate Anna, Director of Programs for VOICE, elaborates on her experience speaking in front of the Human Rights Council, with Vietnamese government officials present, 
here
.  
Contact VOICE
 if you would like to help and join in, and follow 
@VietnamUPR
 to receive updates on the campaign.
RELEVANT NEWS & ANALYSIS
Vietnam's harsh summer: state launches largest crackdown on dissidents in years:
 "While driving to a pharmacy to buy heart medication, Duc, vice-president of the unregistered Free Viet Labour Federation – which advocates for workers' rights in the absence of independent unions in 
Vietnam
 – was pulled over along with Thanh. He was thrown into a car and transported to Hanoi, where he is being detained on charges of attempting to overthrow the government. Thanh denies her husband is guilty, adding he merely criticised government policy. 'He was just helping workers who were experiencing unjust behaviour,' she said, adding she worried that Duc, who has a history of heart attacks, won't survive his incarceration."
Trump to visit five Asian countries in November in bid to raise pressure on North Korea
: "President Trump will visit five countries in Asia from Nov. 3-14 on a marathon trip that will be largely focused on his efforts to confront North Korea over its nuclear and ballistic missile programs. Trump's itinerary features a swing through the major powers in Northeast Asia — Japan, South Korea and China — whose leaders he has met with several times already in a bid to develop a strategy to increase pressure on Pyongyang. The president also will participate in regional economic and security conferences in Vietnam and the Philippines, the White House announced Friday."
TAKE ACTION
Please share the news of Nguyen Viet Dung's arrest and call for his release, and please take Amnesty International's Urgent Action for Nguyen Bac Truyen, whose location has been unknown since he was reported arrested.
https://the88project.org/wp-content/uploads/2017/10/nguyen-viet-dung-e1556402157366.jpg
250
250
kayleedolen
https://the88project.org/wp-content/uploads/2019/01/88project.png
kayleedolen
2017-10-02 08:27:12
2019-04-30 08:03:04
Vietnam Free Expression Newsletter No. 31/2017 – Week of September 25-October 1