Vietnam Free Expression Newsletter No. 32/2017 – Week of October 2-8
Greetings from Huong, Ella, and Kaylee from The 88 Project! We are bringing you news, analysis, and actions regarding human rights and civil society in Vietnam during the week of October 2-8. Another activist, Dao Quang Thuc, has been arrested under Article 79 on charges of subversion. Journalist Pham Doan Trang, who has faced police interrogation and was previously in exile, has written a new book encouraging people to take a fresh look at politics. Cambodia is still planning to return 29 Montagnard refugees to Vietnam despite risks of persecution. Catch up on content from VOICE Vietnam's UPR campaign and the Regional Consultation – State of the Internet Asia. The news this week also focuses heavily on Internet controls and the upcoming APEC summit in Vietnam, which some say is contributing to the increased crackdown on activists inside the country. Please take action for several political prisoners who need medical attention in prison, including Nguyen Ngoc Nhu Quynh, better known as imprisoned blogger Mother Mushroom.
Read the full newsletter, here.
And please subscribe!
HUMAN RIGHTS & CIVIL SOCIETY
Prisoners of Conscience 
Dao Quang Thuc, a retired teacher, was arrested under Article 79 on October 5 under charges of subversion. He was arrested for online posting and peaceful participation in protests over the environment and territorial disputes with China.
Activists at Risk
Pham Doan Trang, author of a new book called "Politics For All" gave an interview to Radio Free Asia about the book's aim to show that politics is relevant to all people and parts of society. The book takes direct examples from Vietnam and will be distributed through nontraditional means to reach the largest audience possible under state censorship. Trang was detained and interrogated by police in 2012, and after publishing the recorded interrogation, fled into exile. She has since returned to work in Vietnam.
Refugees & Asylum-Seekers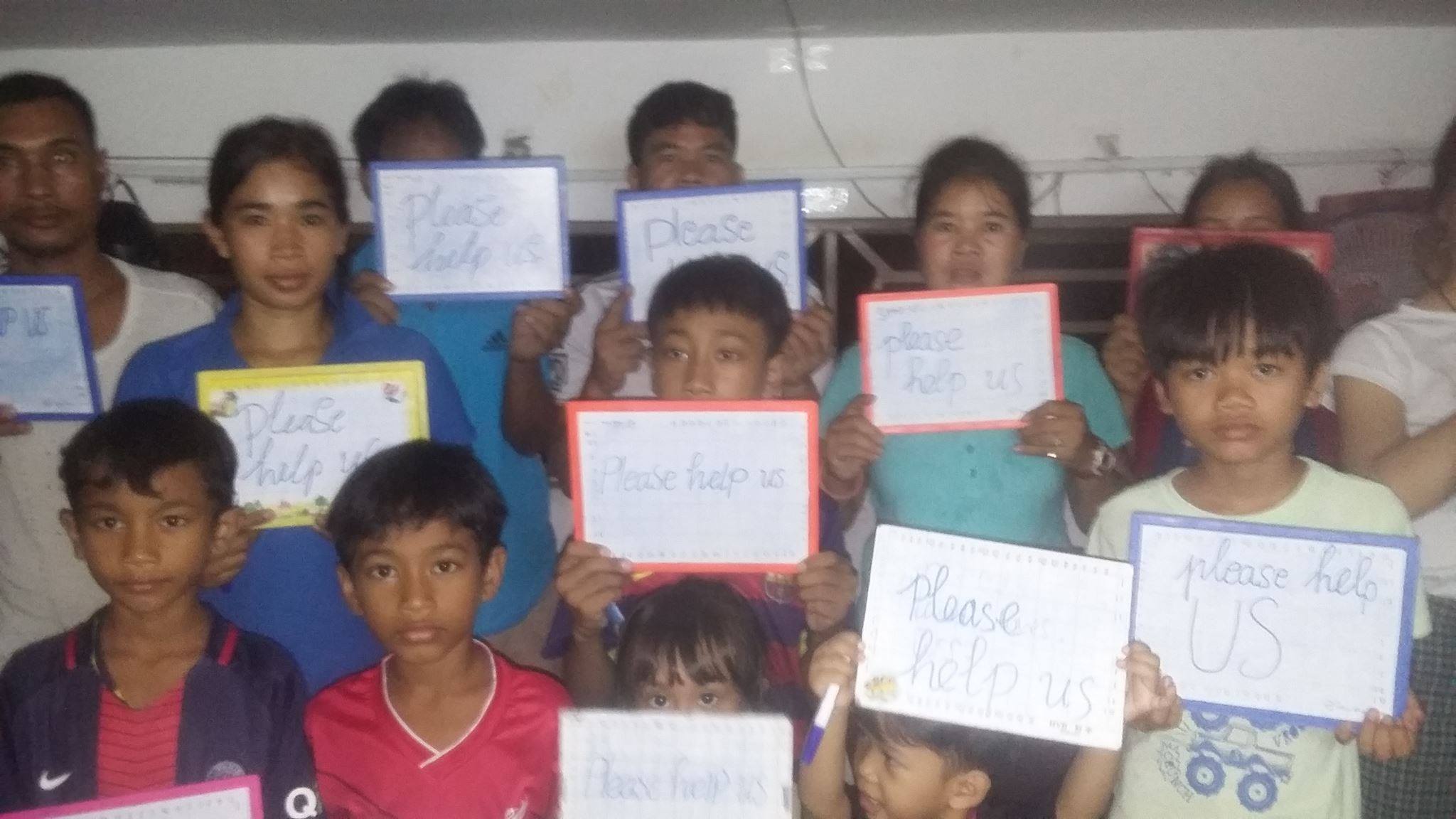 Montagnards asking for help on September 11, 2017, Source: Twitter
In an announcement made this week, Cambodia still seems intent on forcibly returning 29 Montagnard refugees, whose asylum applications have been rejected by the country, to Vietnam. The Cambodian government says that the Montagnards will not face persecution back in Vietnam, but many refugees have recounted physical and emotional attacks by Vietnamese authorities while they were living in Vietnam's Central Highlands.
Internet Freedom
At the Regional Consultation – State of the Internet in Asia, Vietnam and other countries' internet controls were a hot topic. The consultation was held in Thailand from October 4-6 and featured speakers on many issues, including UN Special Rapporteur on Freedom of Opinion and Expression, David Kaye. Check out the video of his lecture and content from the event on Forum-Asia's Facebook and Twitter pages.
International Advocacy
A delegation from VOICE continues its midterm Universal Periodic Review (UPR) campaign in Brussels, Geneva, Berlin, Oslo, Prague, and Stockholm until October 10. They are currently in Oslo. Stayed tuned for our upcoming interview with their Director of Programs, Anna.  Contact VOICE if you would like to help and join in, and follow @VietnamUPR to receive updates on the campaign. 
RELEVANT NEWS & ANALYSIS
Facebook puts business before dissent in Vietnam: "A representative for Google, which owns YouTube, said it has resolved the complaints with the government but declined to elaborate. Vietnam continues to crackdown harshly, including through long prison sentences on anti-state charges, on dissidents who use Facebook to post commentary critical of the government. Vietnamese authorities previously tried to block Facebook, but now they engage directly with the company. In April, Facebook's head of product policy, Monika Bickert, met with information ministry officials in Hanoi, after which Facebook promised to offer digital training to 2,600 small online businesses."
Vietnam grapples with a wild and wooly web: "The Communist Party's greatest fear, many speculate, is that social media activism is on the ascent. Vietnam doesn't wield the censorial capabilities of neighboring China, which shields unwelcome content behind its so-called 'Great Firewall.' Moreover, environmentalism is now uniting disparate groups, as Asia Times recently reported, and anti-government critics are becoming bolder in their dissent, analysts say."
Vietnam activists face sustained government crackdown ahead of APEC: "'The timing of the arrests and trials indicates the [government] is taking pre-emptive action far in advance of the APEC summit to intimidate other would-be activists from making public protests on the internet or in street demonstrations,' Thayer said. He also pointed out that activists tried to use the 2006 APEC conference in Hanoi to gain attention from world leaders and media. Quang A says that while the current government's crackdown has been dramatic, it has not deterred committed activists from carrying on their work. 'If you are to become a member for the struggle, for democracy, or human rights, you have to face all the consequences, and I think for those activists who have been detained, they aren't scared of anything,' he said."
Vietnam Battles Political Scandals As Trump Announces APEC Visit: "Vietnamese officials will also be keen to showcase Danang, often referred to as the country's 'most livable city'. On the central coast of Vietnam, it is often held up as a model of what can be achieved in the country in terms of urban planning and governance. It's charismatic leader for a decade until 2013, Nguyen Ba Thanh, oversaw the evolution of Danang into the sleek, modern metropolis it is today. He was subsequently promoted to a post with the central government in Hanoi, but died of cancer in 2015. Then news broke in late September that Danang's two senior leaders, local Party chief Nguyen Xuan Anh and People's Committee chairman Hyunh Doc Tho, were to face disciplinary measures for 'misconduct, mismanagement and dishonesty'.
TAKE ACTION
Please take Amnesty International's Urgent Action for Pham Van Troi, Truong Minh Duc, and Nguyen Trung Ton. The three were arrested on July 30 under Article 79 for ties to the Brotherhood for Democracy. They are being held in incommunicado detention and need access to healthcare treatment.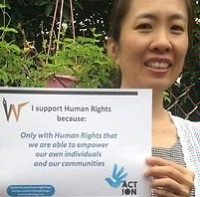 Please also take Amnesty International's Urgent Action for Nguyen Ngoc Nhu Quynh to call on the Vietnamese authorities to ensure that she has access to adequate medical care.
© 2017 The 88 Project 
https://the88project.org/wp-content/uploads/2017/10/montagnards-asking-for-help-1-september-11-2017.jpg
1152
2048
kayleedolen
https://the88project.org/wp-content/uploads/2019/01/88project.png
kayleedolen
2017-10-09 13:14:53
2019-04-30 08:02:59
Vietnam Free Expression Newsletter No. 32/2017 – Week of October 2-8