Vietnam Free Expression Newsletter No. 31/2018 – Week of July 30-August 5
Featured image: Fifteen people were jailed in Bien Hoa city on July 30, 2018, after participating in nationwide protests in June. Source: VOA Vietnamese
Greetings from The 88 Project! We are bringing you news, analysis, and actions regarding human rights and civil society in Vietnam during the week of July 30-August 5. Pro-democracy activist Nguyen Trung Truc will face trial on August 17, over a year after he was initially arrested; it is unclear whether or not he will be able to meet with his lawyer before then. On August 2, we remembered female political prisoner Nguyen Dang Minh Man, a photographer and activist serving eight years in prison. This week, US officials privately confirmed the arrest of US citizen Michael Phuong Minh Nguyen in Vietnam; charges are unknown, and Mr. Nguyen now faces several months of incommunicado detention under Vietnamese law. One of Vietnam's most well-known political prisoners, Tran Huynh Duy Thuc, has once again refused to be exiled from Vietnam in exchange for early release; instead, he continues striving for peaceful change in Vietnam by using new Vietnamese law to attempt to obtain an exemption for the remaining seven years of his 16-year sentence. Young activist Tran Hoang Phuc continues to suffer from health issues and difficult conditions in prison, elaborated on in a recent letter from his mother to the UN. This week, fifteen more people were sentenced to prison in the aftermath of national protests in June, and a farmer who had also participated in the protests was found dead in police custody under suspicious circumstances. In the news, read about Will Nguyen's return to the US after being detained in Vietnam for over a month, as well as reactions to yet another detention of a US citizen, Michael Nguyen. You can take action for him by signing the family's petition on Change.org.
Please subscribe to the newsletter!
HUMAN RIGHTS & CIVIL SOCIETY
Prisoners of Conscience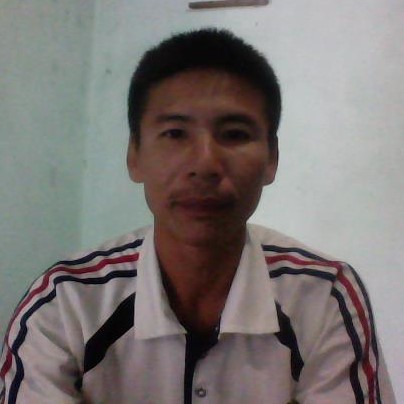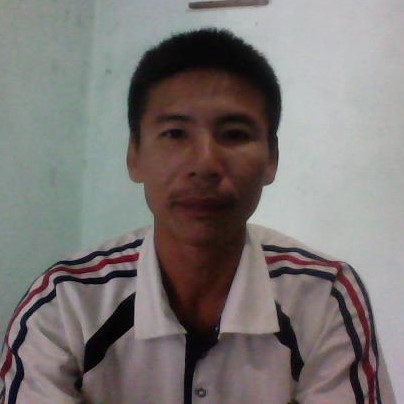 This week, we remember pro-democracy activist 
Nguyen Trung Truc
, who was arrested under Article 79 of the 1999 Criminal Code on August 4, 2017, just days after a mass arrest of other members of the Brotherhood for Democracy. He is currently in pre-trial detention; the 
trial has been set
 for August 17 in Quang Binh province. As of April 2018, he had still not been allowed to meet with his lawyer, and it is unclear if he will be able to do so before trial.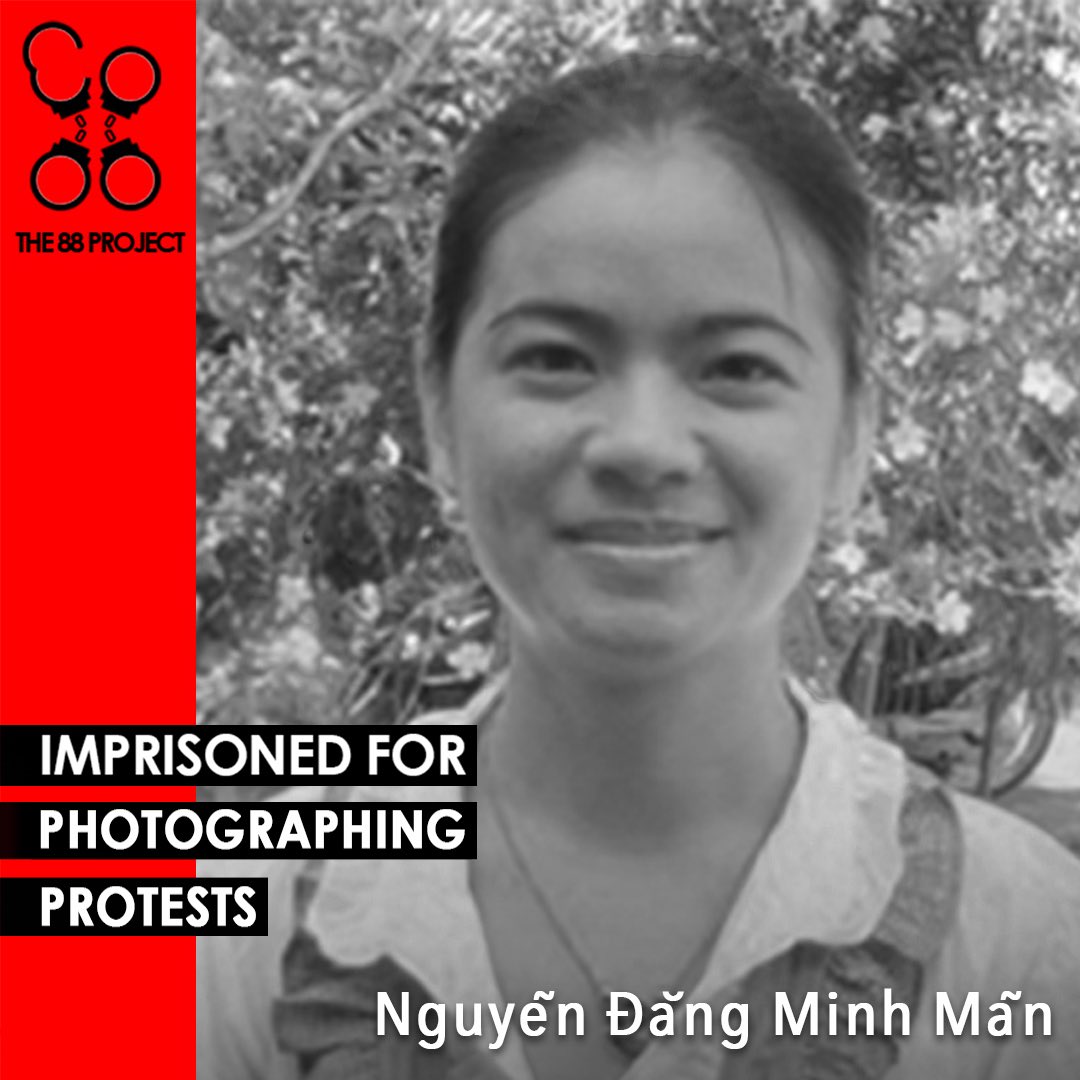 This week also marked the arrest anniversary of female political prisoner 
Nguyen Dang Minh Man
. She was arrested on August 2, 2011 as part of a crackdown on Catholic youth activists and later sentenced to eight years in prison. She had previously photographed protests and reported on police brutality. In prison, she's faced solitary confinement and has been on hunger strike several times. She is due to be released in August 2019.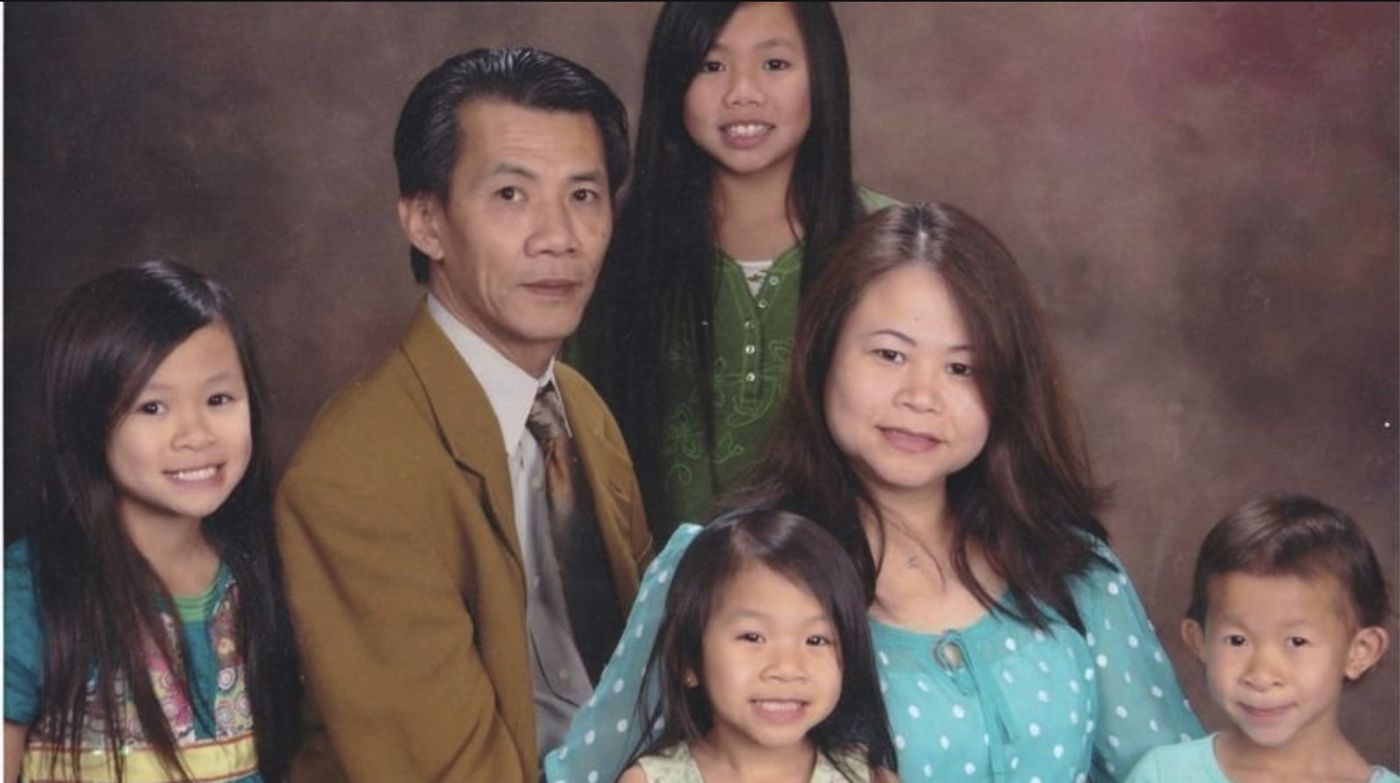 Source: Mark Roberts via Los Angeles Times
The US Embassy confirmed this week that US citizen Michael Phuong Minh Nguyen (above, with wife and children) has been
 detained in Vietnam
 after travelling there for a vacation and to visit family. He was detained on July 7, and the circumstances around the detention remain unclear. He is being held in Ho Chi Minh City without charges but allegedly under investigation for "activity against the peoples' government." Michael will now face 
several months of an initial investigation
 period, which is eligible for extension, which will prohibit him for receiving communications and visits; though, he is supposed to be allowed one visit from US consular representatives per month. Read the family's press release on the situation, 
here
.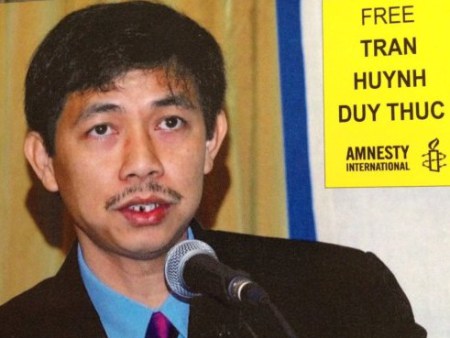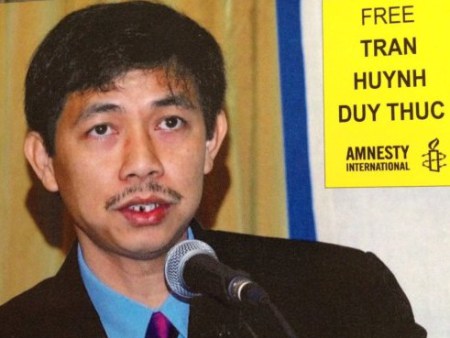 Imprisoned blogger and entrepreneur 
Tran Huynh Duy Thuc
 has written a series of letters home to his family about prison life and his thoughts on the activist movement today in Vietnam. In the first of a series of translations, 
this letter details
 his most recent visit from foreign officials on June 25, in which he reiterated his wishes to remain in Vietnam and continue working for peaceful change, even if it means he must serve the rest of his 16-year sentence.
However, in a petition to the Vietnamese government, Thuc has used Vietnamese law itself to advocate for his release, citing new legal provisions that should exempt him from having to serve the remainder of his sentence. He was charged with "attempting to overthrow the People's administration," under the 1999 Code, and "attempts" no longer carry criminal liability under provisions in the 2015 Code. Additional new provisions also allow lesser punishment/liability from the 2015 Code to be applied to existing sentences. Thus, Thuc is hopeful that he will not have to serve his remaining seven years in prison and five years of probation.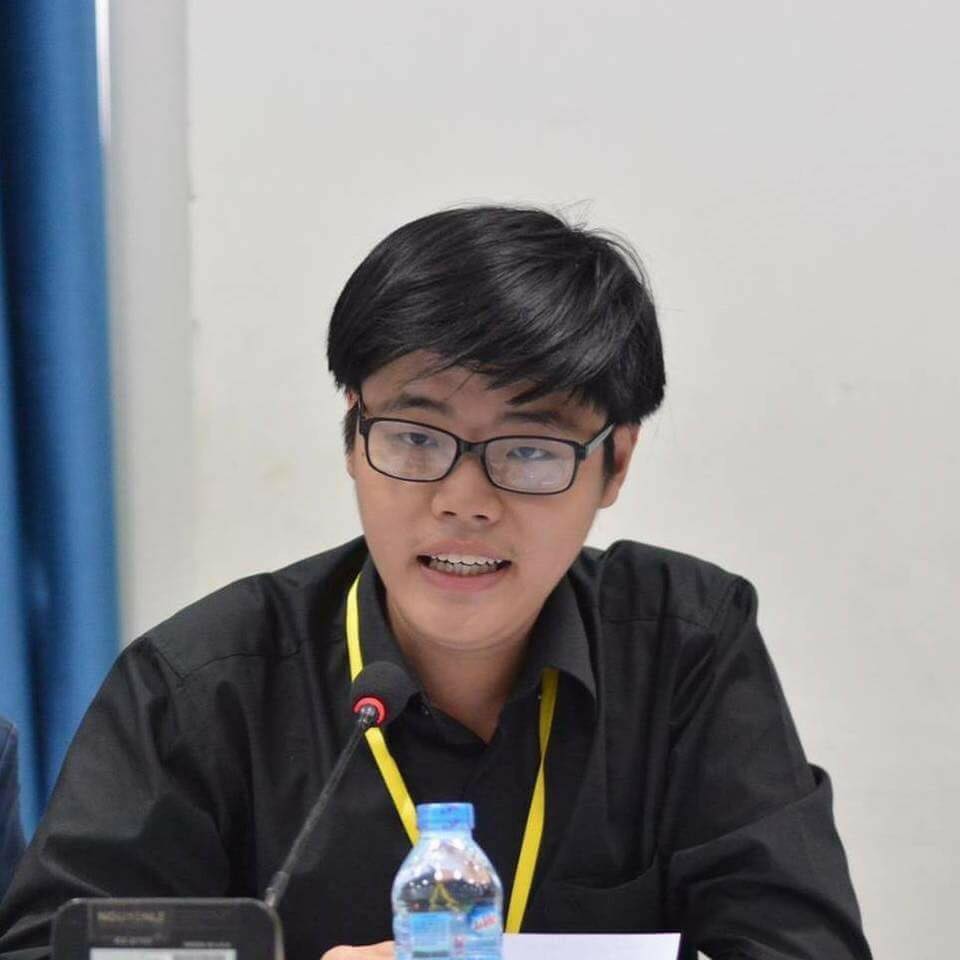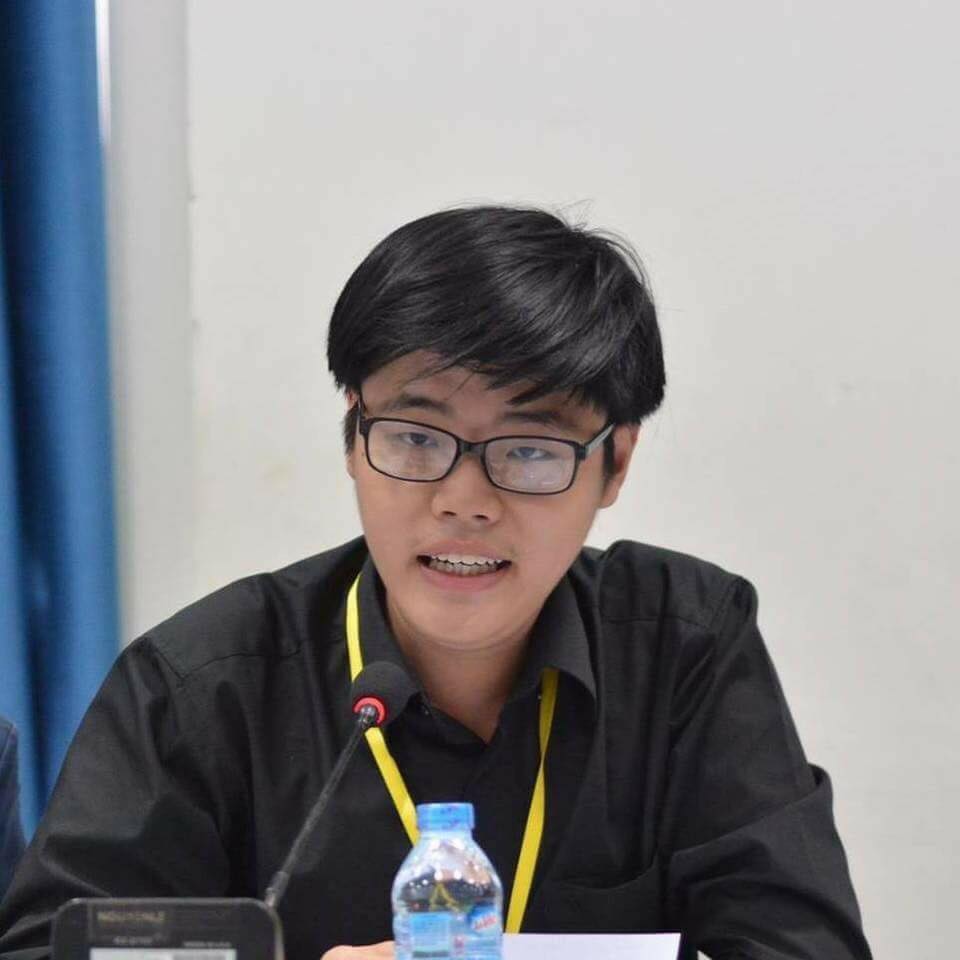 Environment and human rights activist Tran Hoang Phuc, sentenced to six years in prison in January 2018
Huynh Thi Ut, mother of imprisoned student activist Tran Hoang Phuc (above), wrote a letter to the Office of the United Nations High Commissioner for Human Rights with details about Phuc's conditions in prison and to thank the Office for its support of Phuc's case. Phuc had asked his mother to write the letter, as he was not given supplies in prison to be able to write the letter himself. In the letter, she describes difficult day-to-day conditions that have contributed to Phuc losing significant weight since being imprisoned; Phuc's hepatitis C is also not being treated. She adds that, "Inmates are allowed to read only Ha Noi Moi newspaper from the city's Party printed on Monday-Friday. Phuc's family is not allowed to send him books officially printed by state agencies. Phuc has not been supplied with pens and papers to write letters to his family nor permitted to make calls to his family as others do."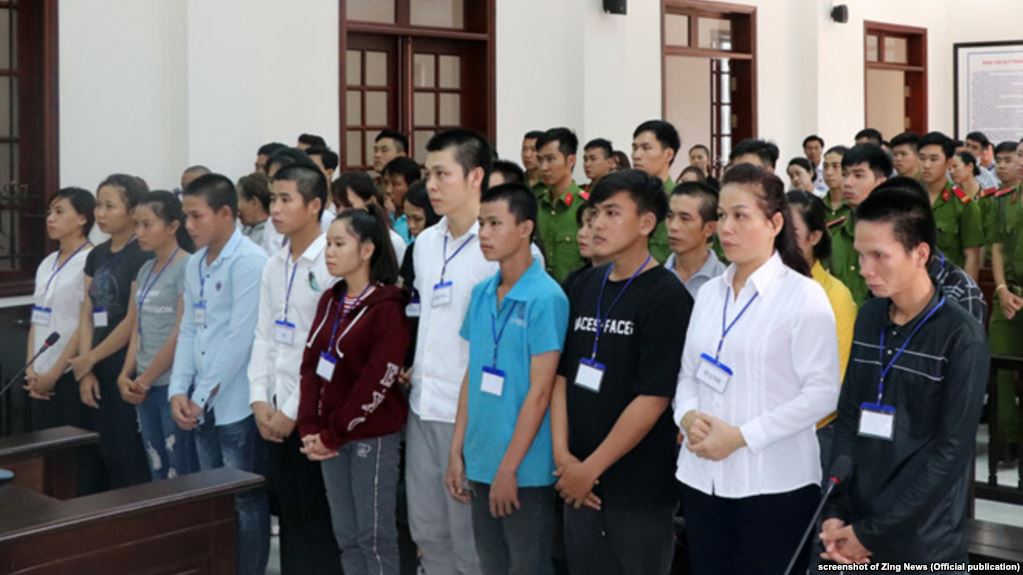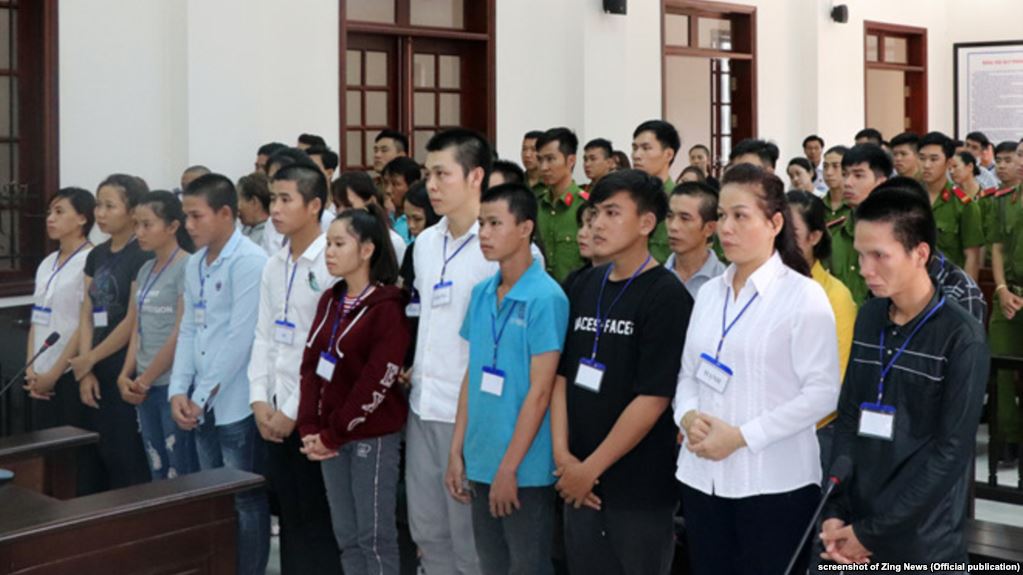 Vietnam has 
jailed fifteen more people
 in connection with nationwide protests that occurred in June 2018 over proposed legislation on special economic zones and cybersecurity. The fifteen were sentenced by a court in Bien Hoa city to periods ranging from eight to up to 18 months in prison for participating in the protests. Others were given probationary periods. Sixteen others were jailed last week in Binh Thuan province on similar charges.
Police Brutality 
Hua Hoang Anh, a farmer from Kien Giang province, was 
found dead in custody
 this week. He had been brought in for questioning regarding his participation in the nationwide June 10 protests; he was recognized after protesting in Ho Chi Minh City. Police announced his death as a suicide, but many question this, as Anh had sustained injuries on his neck and head. This was not the first time Anh had been targeted by authorities for his activism. This case echoes that of Hoa Hao Buddhist 
Nguyen Huu Tan
, who was declared to have committed suicide in custody after being detained, despite inconsistencies with recorded footage and Tan's injuries.
NEWS & ANALYSIS
Will Nguyen returns to Houston after release from jail in Vietnam: "Nguyen said he was overwhelmed by the support he received from family, friends and legislators since he was detained. 'I don't know where to start with that,' he said. 'My sister, Victoria, my college friend, Mary, they've done so much that I can't wrap my mind around it. There's going to be a thank you tour that starts tomorrow.'"
In Little Saigon, anxiety after arrest of Orange County man in Vietnam
: "In Orange County's Little Saigon, the arrest has led to widespread worry, with immigrants saying they will rethink or cancel travel plans to Vietnam. If the Vietnamese government 'can target an ordinary person like this, who knows what might happen if we go back and are at the wrong place at the wrong time?' said Mickie Mai, a math graduate student from Fountain Valley who hoped to tour the birthplace of her ancestors during school holidays."
Reactionary 'red flags' tilt Vietnam to the Alt-right: "It was yet another victory for Vietnam's rising online 'red flag' movement, named after the country's starred scarlet banner. Some analysts who monitor its online posts have likened it to the xenophobic and illiberal Alt-Right movement in the United States. Active mainly on Facebook and Youtube, the 'red flag' groups message is clarion: They want more, not less, Communist Party repression against liberal voices and for it to restore the nation's founding socialist credentials."
TAKE ACTION
You can take action for Michael Phuong Minh Nguyen, calling on Vietnamese authorities to release him from detention, by signing this petition on Change.org.  "For any government to incarcerate anyone without any probable cause is a blatant violation of human rights and of international law, especially if the detained is a citizen of another country," says the petition, which hopes to raise enough signatures to be sent to US Secretary of State Mike Pompeo.
© 2018 The 88 Project
https://the88project.org/wp-content/uploads/2018/08/trial-in-bien-hoa-city-7-30-18.jpg
575
1023
kayleedolen
https://the88project.org/wp-content/uploads/2019/01/88project.png
kayleedolen
2018-08-06 08:45:20
2019-04-30 07:56:22
Vietnam Free Expression Newsletter No. 31/2018 – Week of July 30-August 5