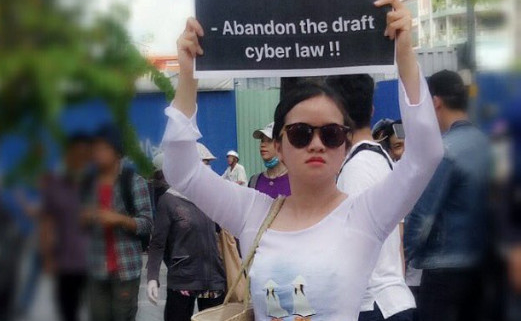 Vietnam Free Expression Newsletter No. 23/2018 – Week of June 4-10
Above: Protester in Ho Chi Minh City. Source: Vietnam Right Now
Greetings from The 88 Project! We are bringing you news, analysis, and actions regarding human rights and civil society in Vietnam during the week of June 4-10. In a surprising decision, Vietnam released political prisoners Nguyen Van Dai and Le Thu Ha and sent them immediately into exile in Germany, a bittersweet move that brings them freedom but also bans them from the country they've worked peacefully to change. Unfortunately, authorities denied Dai and Ha's four co-defendants' appeals on Monday. Nguyen Trung Ton, Truong Minh Duc, Pham Van Troi, and Nguyen Bac Truyen will have to serve out the rest of their sentences, ranging from seven to 12 years. Dai, Ha, Ton, Duc, and Troi are members of the Brotherhood for Democracy; another member, Nguyen Trung Truc, spent his first birthday in prison on June 6. He is awaiting trial under Article 79. In some positive news, imprisoned blogger Nguyen Ngoc Nhu Quynh (Mother Mushroom) has been nominated for the Nobel Peace Prize by a Canadian professor, and imprisoned labor rights activist Tran Thi Nga has finally been allowed to speak with her family. Forced evictions have left locals in Hanoi and Catholic sisters in Ho Chi Minh City worried, and people in several cities turned out in record numbers on Sunday to protest Vietnam's draft laws on cyber security and special economic zones. Pro-democracy activist Nguyen Trung Linh is still in police custody after being detained in late May. In international advocacy, Human Rights Watch and Amnesty International have spoken out against the draft cyber security law, and several organizations have urged the EU not to ratify a free trade agreement with Vietnam. In the news, read about the US's call to delay the vote on the cyber security law, an opinion on the pending free trade agreement, and the effects of the US's deportation of protected Vietnamese immigrants. Please take action for Nguyen Trung Ton, Pham Van Troi, Truong Minh Duc, and Nguyen Bac Truyen, calling for their immediate release from prison.
Read the full newsletter, here.
And please subscribe!
HUMAN RIGHTS & CIVIL SOCIETY
Prisoners of Conscience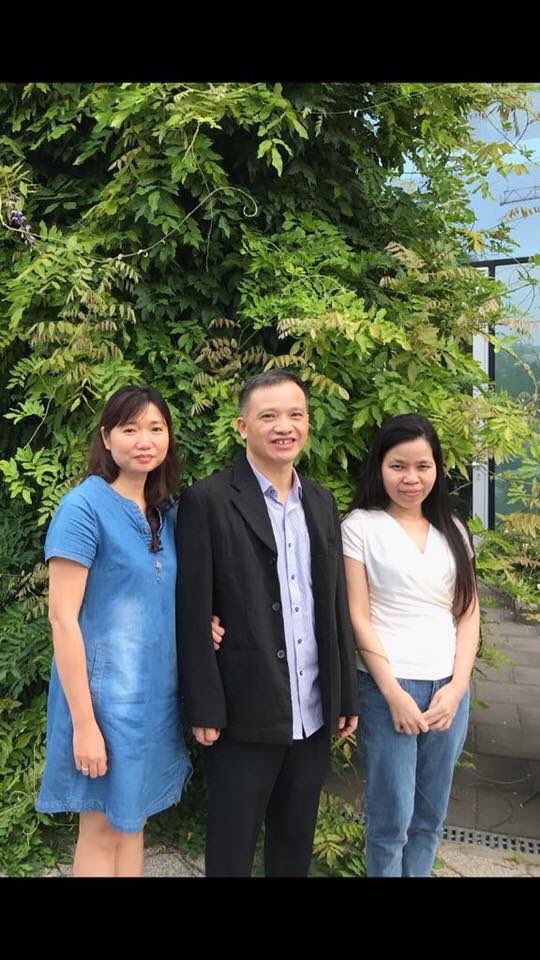 Vu Minh Khanh, Nguyen Van Dai, and Le Thu Ha, Source: Vu Minh Khanh Facebook account
Germany has confirmed that human rights lawyer 
Nguyen Van Dai
 and activist 
Le Thu Ha
 have arrived in the country after being
 released from prison
 and immediately forced into exile on June 7. They arrived along with Vu Minh Khanh, Dai's wife, and will now begin the asylum process. Dai and Ha had been sentenced on April 5, 2018, to fifteen and nine years in prison, respectively, for their peaceful pro-democracy activities, and had been detained for over two years before their trial. They had reportedly not appealed their sentences. Forced exile has been a tactic used by the Vietnamese authorities in recent years, such as in the cases of former political prisoners Nguyen Van Hai (Dieu Cay) and Dang Xuan Dieu.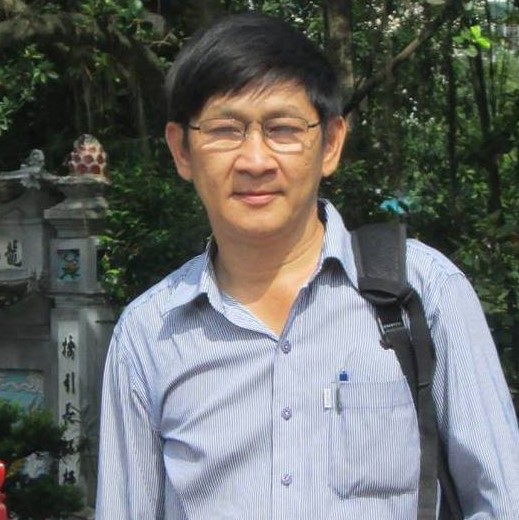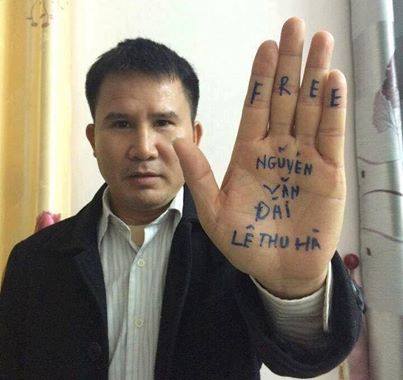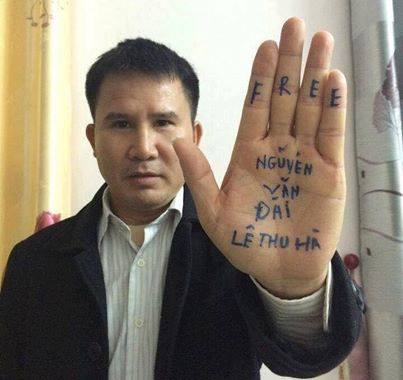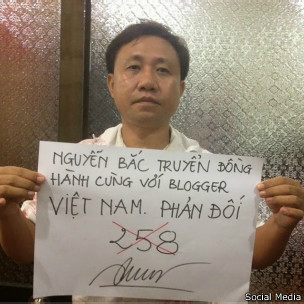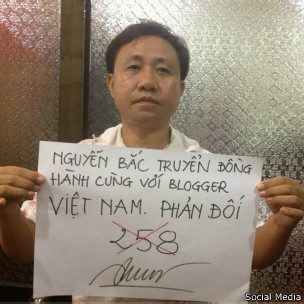 Meanwhile, Dai and Ha's four co-defendants, three Brotherhood for Democracy members – 
Nguyen Trung Ton
 (top left), 
Truong Minh Duc
 (middle), and 
Pham Van Troi
 (right) – as well as religious freedom activist 
Nguyen Bac Truyen
 (bottom), had their 
appeals denied 
on June 4.  They will now have to serve out their full sentences: Nguyen Trung Ton and Truong Minh Duc both have been sentenced to twelve years, Nguyen Bac Truyen has been sentenced to eleven, and Pham Van Troi has been sentenced to seven. After the appeal trial, Amnesty International released a 
statement
 condemning the decision, saying that: "These activists have been deliberately silenced by Vietnam's authorities for bravely speaking out in a country where freedom of expression is under attack."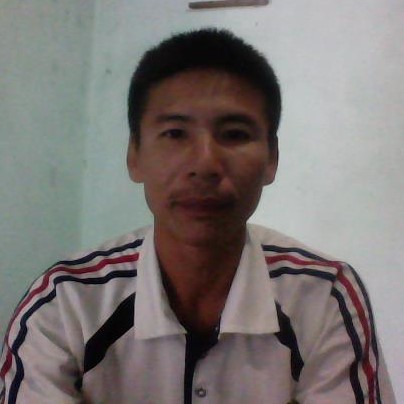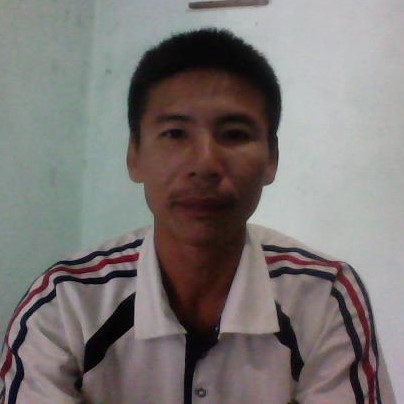 We remember political prisoner 
Nguyen Trung Truc
 this week. His birthday was June 6, his first in prison since being arrested in August 2017. The pro-democracy activist has been charged under Article 79 of the 1999 Criminal Code for subversion and awaits trial. He is a member of the Brotherhood for Democracy.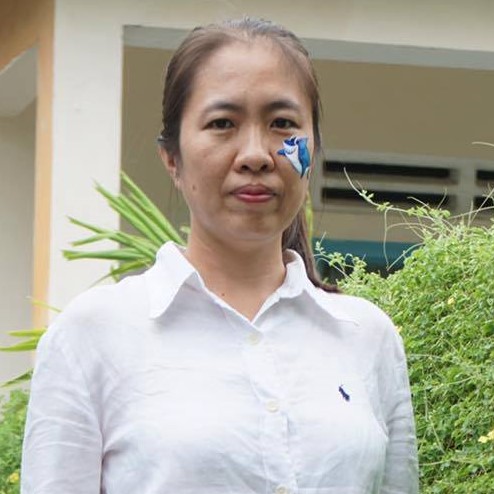 A professor in Canada has  
nominated
Nguyen Ngoc Nhu Quynh
, the imprisoned blogger Mother Mushroom, for the Nobel Peace Prize. Dr Marc Arnal nominated Quynh for her resilient activism. Quynh's supporters are now set to launch a campaign to bolster support for the nomination.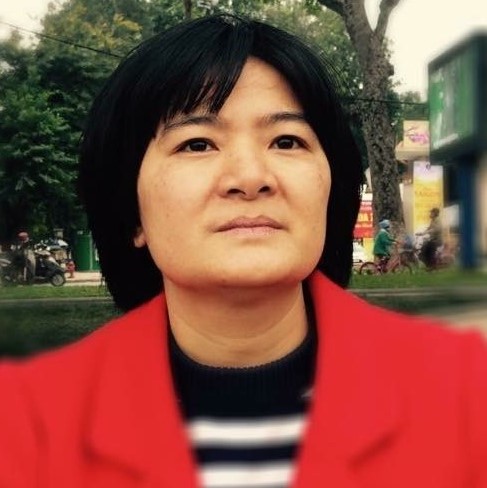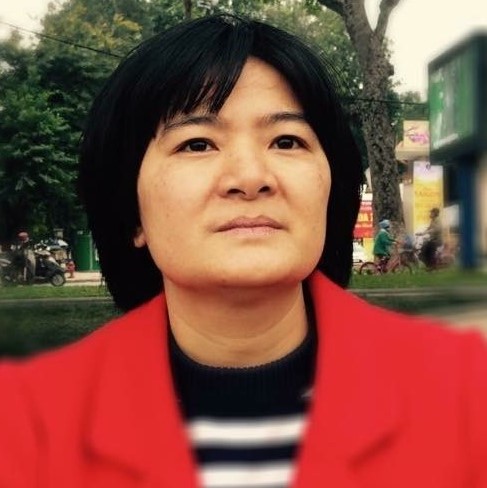 Political prisoner 
Tran Thi Nga
 has finally been able to 
speak with her family
. She spoke by phone this week with her husband and may be allowed to see her children in the near future. Her family believes her communications have been limited because she has maintained her innocence while imprisoned. Nga was arrested in February 2017 and is serving a nine-year sentence for her activism, including advocating for the rights of migrant laborers.
Activists at Risk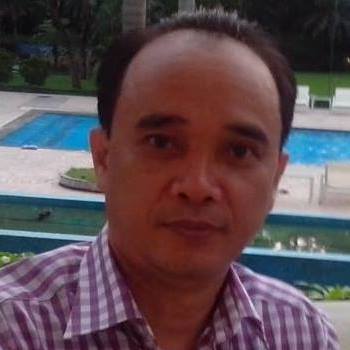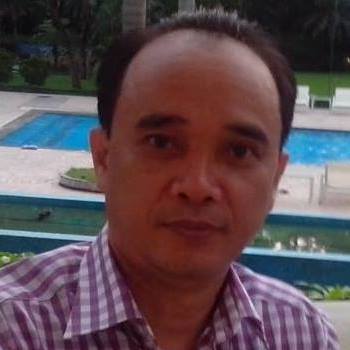 Authorities are 
still detaining
 pro-democracy activist Nguyen Trung Linh, and his family does not know where he is or if he is facing charges. He has been detained since late May, when he was taken into custody in Hanoi following his attempt to rally peaceful protests in response to maritime sovereignty disputes with China. Linh was previously a member of the Brotherhood for Democracy and has also run for political election; he has faced intensive harassment from authorities over recent years.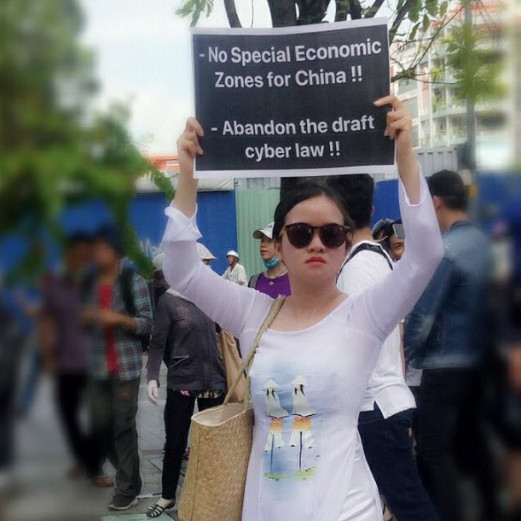 Protester in Ho Chi Minh City. Source: Vietnam Right Now
Protesters
 decried the draft cyber security law and draft legislation on special economic zones
 in demonstrations across several large Vietnamese cities on June 10. They expressed frustrations over the zones, which offer investor incentives like 99 year-leasing of land, which they believe will provide an advantage to China. They also called out the restrictions on internet providers and vague provisions of the draft cyber security law. Vietnam has long held tensions with China, including over disputed territorial claims to parts of the South China Sea. These protests are allegedly the largest mass demonstrations in Vietnam since those over the Formosa environmental disaster began in April 2016. There have been reports that Vietnamese authorities 
responded to the peaceful protests
 with force and have detained many participants. More pictures and videos of the protests in different cities can be found 
here
.
Environmental Activism/Community at Risk
More than twenty community members in Hanoi 
protested evictions
 from their homes this week as authorities plan to move ahead with construction of a new park and parking lot. The move would affect 139 homes. Those affected say that the authorities deviated from original construction plans and did not formally alert them to their impending evictions. Hanoi's mayor was supposed to discuss complaints with the community members in May, but he did not attend the scheduled meeting; another meeting has been planned for June 10.
A group of Catholic sisters have 
denied local authorities' requests
 that they leave their convents in Ho Chi Minh City to make way for an urban development project. The sisters say that the land is sacred to them. Many other religious sites and organizations in the project area have been forced to move. The sisters and their supporters have called on the government to fairly compensate all those affected by the evictions.
International Advocacy
Human Rights Watch 
called on Vietnam
 this week to change its draft cyber security law in response to international criticism that the vague law will further restrict citizens' internet usage and freedom of expression. "The draft law, in turn, gives the authorities wide discretion to determine when expression must be censored as 'illegal'," said the statement. The law also requires service providers store user data within the country and remove content deemed to be offensive and allows the government to access user data without obtaining a court order. Amnesty International also 
spoke out against
 the draft law, saying: "Amnesty International is particularly alarmed that provisions in Article 8 and Article 15 of the law could lead to people being arbitrarily charged for the exercise of their rights on the basis of extremely broad and vague offenses, such as 'negating the revolution achievement' or giving 'misleading information causing confusion among the people'."  Vietnam's National Assembly is set to vote on the law on June 12.
90 organizations have sent an open letter to the EU Parliament, urging them not to ratify a pending free trade agreement with Vietnam. They cited Vietnam's recent increased crackdown on bloggers and other civil society activists, as well as the draft cyber security law. Read the letter in both Vietnamese and English, here.
NEWS & ANALYSIS
US urges delay in vote on Vietnam's cybersecurity bill
: "Vietnamese lawmakers are set to vote on the proposed cybersecurity legislation this month. It aims to impose new legal requirements on internet companies and intensifies policing of online dissent. Facebook, Google and other global companies are pushing back hard against provisions outlined by the bill that would require them to store personal data locally on users in Vietnam and open offices in the country. 'The United States … urge(s) Vietnam to delay the vote on the draft law to ensure it aligns with international standards,' the U.S. Embassy said in a statement."
Enhanced Restrictions In Cybersecurity Draft Law Shows Vietnam Is NOT Ready To Commit To EU-FTA's Human Rights Clause: "The European Union, its parliament, and its member countries should take careful notes of this Cybersecurity draft law when they consider the ratification of the EU-Vietnam Free Trade Agreement (EU-FTA) in early 2019. As in all EU trade agreements, the human rights clause have been maintained by EU officials and politicians as an essential condition, and that they reserve the power to suspend the agreement if there are going to be gross violations. The Chair of the European Parliament's Committee for International Trade, Bernd Lange, during his visit to Hanoi in September 2017, even declared that human rights and labor rights are at the center of the continued discussions about the FTA between Vietnam and EU. If this Cybersecurity draft law is passed, it will very well be in contradictions with the human rights clause of the EU-FTA. The U.S. government, Amnesty International, and Human Rights Watch all seem to have taken this view."
Why Is the US Deporting Protected Vietnamese Immigrants?: "While he knew that his previous convictions meant he had to check in with ICE every year, he never expected to be returned to Vietnam. 'There was one reason Vietnam didn't want me, and that's because my father is American and they hate that,' Cuong says. 'I don't understand why they took me back now. I feel very bad. My blood is still American.' Cuong had just received his new Vietnamese ID the day we met, but he has yet to find a job, even though he lives near Ho Chi Minh City, Vietnam's commercial center. 'I've looked for any job; I've told them that I have experience as a mechanic, a chef and a server… but when they ask for my background, they see that I was deported and lived in America and say they don't want me,' he laments. 'They put 'Asian-American' on the application.'"
TAKE ACTION
Please take Amnesty International's Urgent Action for Pham Van Troi, Truong Minh Duc, and Nguyen Trung Ton. You can also take Front Line Defender's action for Nguyen Trung Ton, Pham Van Troi, Nguyen Bac Truyen, and Truong Minh Duc, calling for their immediate release from prison.
© 2018 The 88 Project 
https://the88project.org/wp-content/uploads/2018/06/protester-sez-and-draft-cyber-security-law-protests.jpg
521
521
kayleedolen
https://the88project.org/wp-content/uploads/2019/01/88project.png
kayleedolen
2018-06-11 08:35:58
2019-04-30 07:57:10
Vietnam Free Expression Newsletter No. 23/2018 – Week of June 4-10