Vietnam Free Expression Newsletter No. 21/2017 – Week of July 17-23
Greetings from Huong, Ella, and Kaylee from The 88 Project! We are bringing you news, analysis, and actions regarding human rights and civil society in Vietnam during the week of July 17 to 23. This week marked Mother Mushroom's first birthday in prison since her arrest and sentencing to ten years in prison on June 29, while this week, another female activist, Tran Thi Nga, faces trial under the same criminal code provision, Article 88. Former prisoner of conscience Nguyen Van Oai will also go to trial this August. He and Nga were both arrested this past January. Lawyer Nguyen Van Dai's father passed away this week. Dai, who was arrested just before Nga and Oai in December 2015, and his assistant Le Thu Ha, both also remain in pre-trial detention. Finally, we have news in the areas of environmental activism and religious and press freedom, as well as relevant news and analysis.
Read the full newsletter, here.
And please subscribe!
HUMAN RIGHTS & CIVIL SOCIETY
Prisoners of Conscience
Many fear another heavy sentence will be shackled onto an activist, as former prisoner of conscience and Catholic activist Nguyen Van Oai,
who has been detained since January 19,
goes to trial in August.
He was previously in prison from 2011-2015, arrested as part of a group of Catholics activists, and was arrested in January under Article 304 ("failing to execute judgments") and 257 ("resisting persons in the performance of their official duties"). Authorities claim he was arrested over a house arrest violation pursuant to the previous sentence.
July 18 was the expiration of the temporary detention order of
Phan Kim Khanh
, but last week, his family receive a phone call from the police saying that his temporary detention had been extended. No written notice has been provided so far and it is unclear how long the new detention period will be.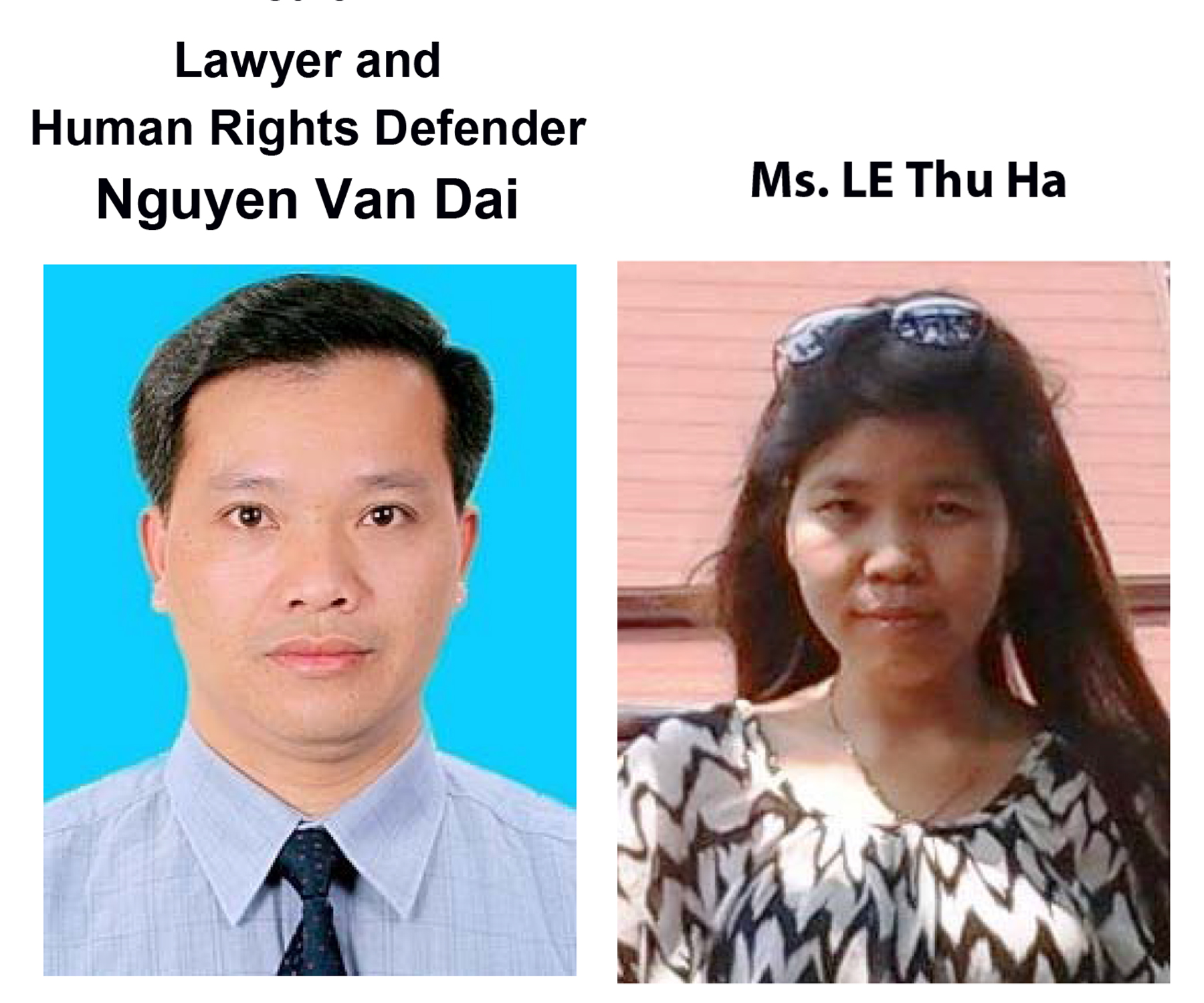 Environmental Activism
Vietnam
keeps harassing activists
, over a week since they were originally detained, attacked, and later released. They were part of a group protesting environmental damage from waste dumping that had organized a walk to draw attention to the issue. The participants still face interrogation, and some have had their families harassed and living agreements terminated due to pressure on landlords.
Religious Freedom
Authorities
interrupted planning and opening of an annual summer camp
organized by the Buddhist Youth Movement, interrogating and preventing movement of leaders, and prohibiting buses of children from leaving to attend the camp. Parents organized their own independent transport plan, helping children to arrive to the camp, where over 400 participants were present for opening ceremonies.
Press Freedom
On July 13, the General Secretary of the National Assembly's Standing Committee declared that journalists can only be present for the first five minutes of a Standing Committee meeting. Furthermore, they will only receive a press release afterwards with the content of the meeting. This contradicts previous policy under which journalists were allowed to attend whole meetings. The government is rationalizing the change under the premise of national security, but
Article 19 condemns this action
as countering the flow of information and calls on the government to remedy the policy to ensure freedom of the press.
Singer Mai Khoi held a private show on Saturday July 22 at Studio Number 21 in Hanoi, in which she intended to perform songs that touch on social issues to a small audience. Prior to the show, a group of cultural police and local officers came to the Studio to pressure its owner, artist Nhat Ly, to not let Mai Khoi and her band perform. During the show, a group of 30 public officers and cultural police came to "inspect" the studio, but a lawyer present in the audience, lawyer Nguyen Van Tu, pointed out that they did not have any legal basis to do such an inspection. The authorities had to leave and Mai Khoi was able to continue the show. To view the recording of the encounter, see the video (in Vietnamese) here. The studio owner and the building owner have been asked to meet with the police next Monday.
RELEVANT NEWS & ANALYSIS
Cornyn Introduces Bill to Promote Human Rights in Vietnam: "The Vietnam Human Rights Sanction Act would:
Direct the President to compile a list of Vietnamese nationals deemed to be complicit in human rights abuses in Vietnam, prohibit those individuals from entering the United States, and impose financial sanctions on them.
Express the sense of Congress that, due to Vietnam's atrocious record on religious freedom, the Secretary of State should re-designate Vietnam a "country of particular concern" (CPC) with respect to religious freedom under the International Religious Freedom Act."
Can Vietnam's Military Really Mind Its Own Businesses?: "As a communist country, there is no doubt that the relationship between the Vietnam Communist Party (VCP) and the Vietnam's People Army (VPA) is a typical symbiotic relationship. The military complies with civilian wishes by supporting the legitimacy of the VCP's single-party rule, while civilians agree to preserve the military's somewhat circumscribed role within the political system.
This mutual connection is enhanced by several factors, and one of those factors is the extent to which the military is to be allowed to conduct and manage economic activities. Apart from the political reasons for doing so, this factor is formalized and acceptable due to the fact that the state would not be able to cover the entire defense budget. In that sense, economic gains from various military-owned companies and enterprises is also strengthening this steady "commercialization" of the VPA."
Human Rights and Democracy: the 2016 Foreign and Commonwealth Office report, from the British government, acknowledges continued repression of dissent in Vietnam, as well as other countries in SE Asia: "In Vietnam a growing number of bloggers and activists were imprisoned for peacefully stating their views on matters of legitimate public interest."
COMING UP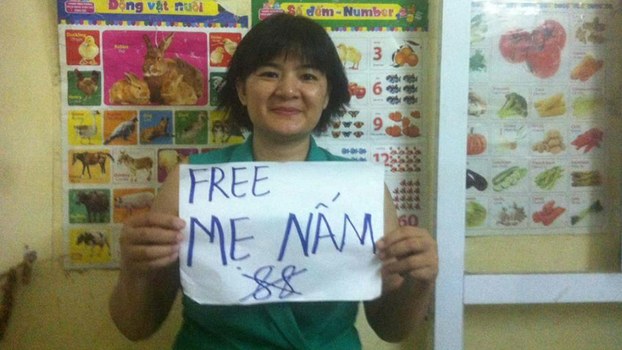 Migrant, land, and labor rights advocate, Tran Thi Nga, who was arrested January 21, 2017, will go to trial under Article 88 on July 25 and 26 for posting online content. She is well-known for her activism to support migrant workers, trafficked persons, and environmental causes and has two young children. She has been in poor health while detained and is facing up to 20 years in prison. On July 21, she met with her lawyer ahead of the trial and reported feeling in good spirits, desiring family to bring her roses to the trial.
IN CASE YOU MISSED IT
July 18 marked Nguyen Ngoc Nhu Quynh's (Mother Mushroom) birthday. She was sentenced to a brutal 10 years in prison on June 29, and her mother has not been able to visit her since meeting right before the trial. She has a specific focus on environmental rights, which is an area of growing concern to activists in Vietnam and an area of resistance from the government.
July 20 marked two years since Vu Nam Ninh, 45, died while in police custody. He had been arrested and sentenced to eight years in prison after stealing a cell phone. His family was not notified of his death for several days, his body had many injuries, and the exact cause of his death was not given at the time his family was notified. We remember Ninh and his family.
TAKE ACTION
Please take Amnesty International's Urgent Action for Mother Mushroom, as she is being held in incommunicado detention. Support is needed for her appeal.
Sign the change.org petition asking the British government to work to free prisoners of conscience in Vietnam. This is a particularly relevant action for our British followers to take.
https://the88project.org/wp-content/uploads/2017/07/tran-thi-nga.jpg
958
957
kayleedolen
https://the88project.org/wp-content/uploads/2019/01/88project.png
kayleedolen
2017-07-24 07:45:45
2019-04-30 08:04:06
Vietnam Free Expression Newsletter No. 21/2017 – Week of July 17-23